A Day in the Life of A Multi-Hyphenate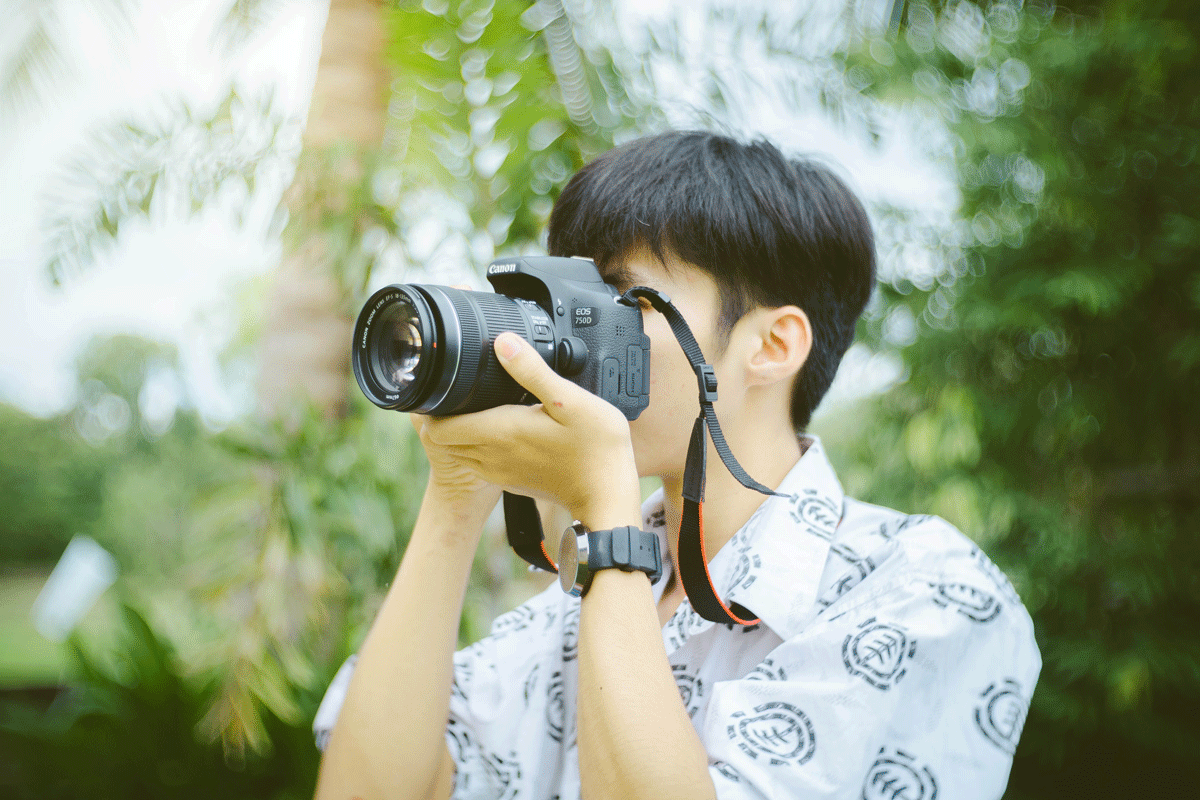 Top image credit Kawin Harasai
A multi-hyphenate is someone who claims to have several professions or skills. We don't know for sure if they're good at all of them, but we do wonder how one could possibly juggle so many things while excelling at all of it.
What My Instagram Bio Looks Like:
Sam Tan.
Social Entrepreneur, Content Whiz, Casual Chef, Barista, Outside-of-the-Box Thinker, Standup Comic, Wildlife Photographer, Game Designer.
http://medium.com/@samsamsosam
Skills In Progress: Househusband
30/10/2017
8:05 am: Wake up
8.07 am: Head to my friend Isaac's Instagram. He has recently added 'Dad' to his Instagram bio. Great.
8.10 am: I make my own bed. I even fluff the pillows. All part of my training to add "househusband" to my Instagram bio when I am finally married.
8.25 am: Prepare my own breakfast of cereal and milk. I am after all, a chef, as stated in my Instagram Bio.
8.45 am: Dress for work like a Social Entrepreneur—in loose-fit khaki pants, a white button up shirt and sperrys.
8.53 am: While waiting for my GrabHitch to work, I snap a picture of an unsuspecting Mynah. I upload it to @samtan_wildlifephotographer.
9.00 am: Chat with my GrabHitch driver on the way to work. He doesn't have as many talents on his Instagram bio as me. I decline his offer to meet for lunch.
9.20 am: Reach my office where I work as a Social Entrepreneur, Content Whiz and Outside-of-the-Box Thinker.
9.30 am: Work really hard
9.32 am: Check Isaac's profile again.
9.33 am: Try not to panic.  
10.58 am: Make a cup of instant coffee for a colleague and I. It's been 2 weeks and 6 cups of instant coffee since I added "Barista" to my Instagram Bio.
12.30 pm: Use the microwave in the office to heat up lunch. Just chef things.
12.35 pm: Lunch break.
1.40 pm: Offer to help a colleague print out several forms. Whilst waiting, I add "Administrative Expert" to my Instagram Bio.
3.37 pm: Make plans with a friend to go prawning over the weekend. Can't wait to finally add "Fisherman" to my Instagram Bio.
4.57 pm: Test my skills as a standup comic by telling my colleagues a joke I overheard yesterday. Everyone laughs.
6.08 pm: Take a different GrabHitch home.
7.05 pm: Decide to make Indomee for dinner. Staying true to my roots as a chef, I add an egg and a dash of pepper. It tastes great.
7.33 pm: Wash the pots and plates. Am one step closer to my goal of adding "Househusband" to my Instagram Bio.
8.55 pm: Watch The Hangover 2. It's terrible. On IMDb, I leave a 2 star review. This makes 5 reviews over the past 3 months. While brushing my teeth, I add "Film Critic" to my Instagram Bio.
9.47 pm: Sit on the couch and revel in what a productive, talented day it has been for me. Contemplate sending my boss an email requesting a pay raise.
9.48 pm: Send boss an email requesting a pay raise.
10.25 pm: Surf Facebook, read random articles on Fast Company
12.23 am: Check Isaac's profile again.
12.24 am: Head to bed.
31/10/2017, 12.00 AM
My Instagram Bio:
Sam Tan.
Social Entrepreneur, Content Whiz, Casual Chef, Barista, Outside-of-the-Box Thinker, Standup Comic, Wildlife Photographer, Game Designer, Administrative Expert, Film Critic
http://medium.com/@samsamsosam
Skills In Progress: Househusband / Fisherman