Heritage Signboards: Sentimental or Offensive?
Commentary
Current Affairs
3 Aug 2016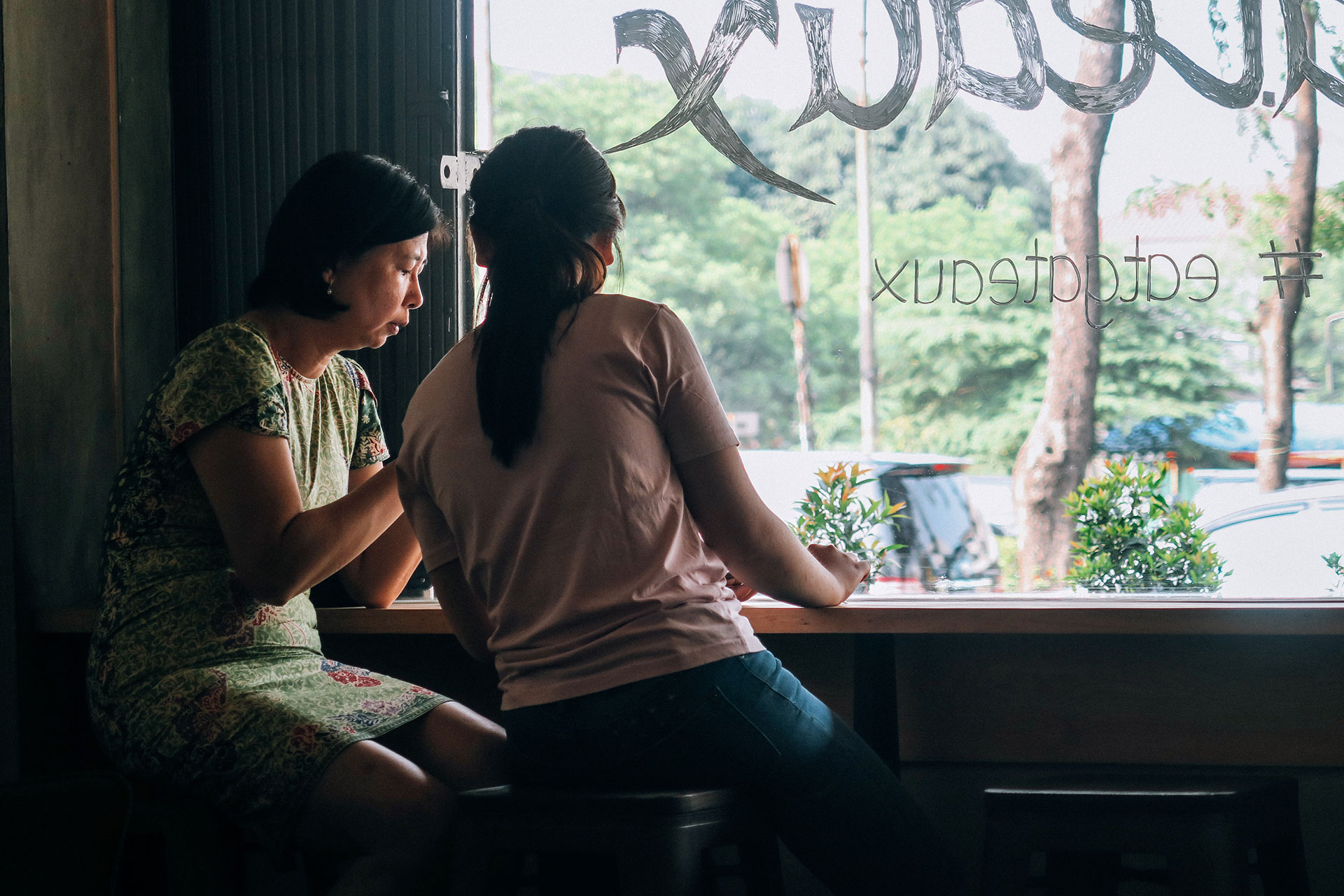 The signboards that decorate the shopfronts of traditional businesses in Singapore and across Chinese communities in Asia have come to acquire their own cultural significance.
Often etched into slabs of wood and painted in yellow or gold to symbolise good luck, most of these establishments usually trade in hardware, electrical supplies and manufacturing, or serve as medicine halls and provision shops. It's not uncommon for some to opt for more economic plastic-made signboards, but all of them exhibit the iconic bilingual motif: the shop's name in Chinese at the top and in English below.
In similar fashion, companies like British heritage brand Gieves & Hawkes have pioneered the stylistic feature present on the facades of many a "hipster" establishment; one that perhaps peddles up-cycled, pre-owned furniture.
Founded in 1771 by two English gentlemen, its name is a result of something less deliberate or stylistic—a convenient representation of its two founders, Thomas Hawkes and James Watson Gieve. Back in the day, the retail business served primarily the needs of the British Army and the Royal Navy.
Today, it occupies a coveted spot on 1 Savile Row in Central London, home to the highest quality of bespoke menswear. Its beautifully detailed Georgian exterior has been whitewashed to lend it a contemporary disposition, and marks also its progression towards serving present day needs.
Such name formats continue to pop up in many familiar places, whether it's Marks & Spencer or W. W. Chan & Sons. They have also evolved to capture a myriad of implications.
By way of invoking an apparent lineage, they suggest quality expertise that has been perfected and handed down across generations.
They also communicate concepts or sentiments, whether its the work and patience that the labour of skilled professions demand (Labour & Wait), or the experiences we pursue in the great outdoors (Wolf & Shepherd).
Recently, as more contemporary businesses have started moving into suburban neighbourhoods to avoid the high rents of Singapore's Central Business District, many business owners have opted to retain the signboards that advertise previous tenants. Likewise, these heritage signboards communicate a similar confidence in established service standards.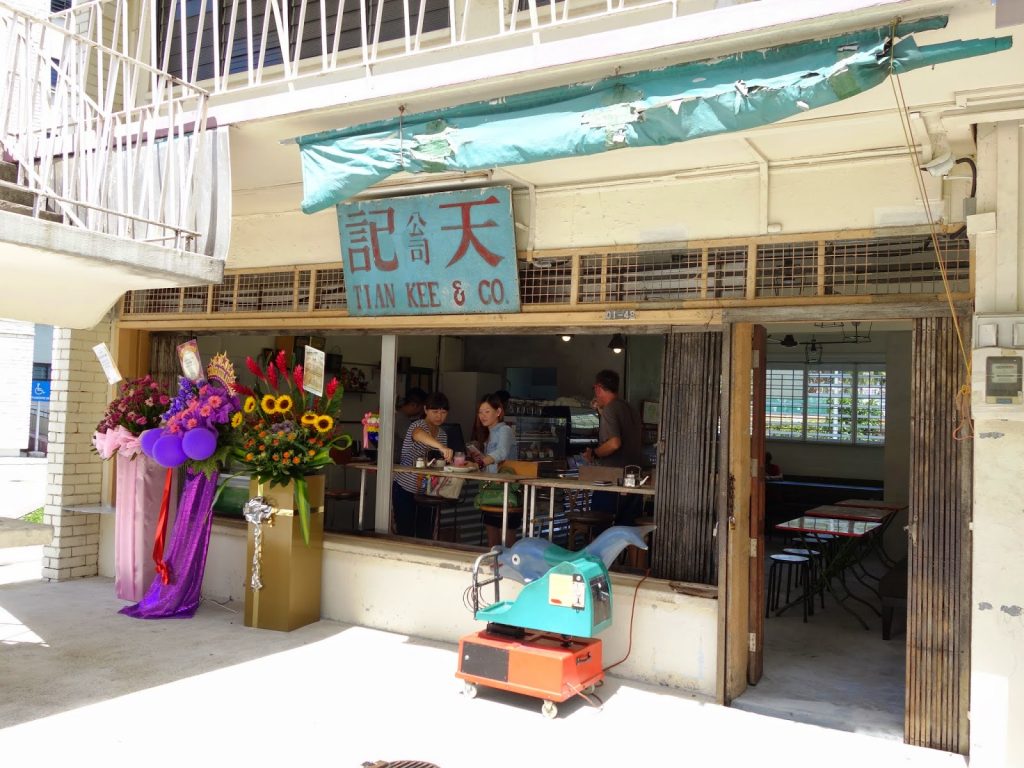 In most cases, the reasons are sentimental rather than aesthetic.
Some of these owners, like Sin Lee Foods' Sean Lim, have grown up eating at or visiting these shops, and cannot bear to erase the mark they've left on their neighbourhood. Similarly, Singaporeans Jessie Lim and Vincent Foo chose to retain the name and facade of Tian Kee & Co, previously a provision shop, when they leased the space to open a cafe.
As contemporary brands and businesses seek to preserve the names and corresponding significance of the spaces they occupy, they suggest a way forward without erasing the past.
The Corner Shop, for example, introduces a modern twist into its logo with an accompanying translation to the Chinese Zha Huo Dian—literally convenience store—that gives itself permission to stock a mishmash of products including everything from trendy streetwear to sex toys.
In a nation like Singapore, where cultural landmarks like the Old National Library and Bukit Brown Cemetery (next up is Rochor Center) have made way for the development of roads and real estate, such gestures, even if only symbolic, are especially critical. They offer a bulwark against forgetting; demonstrating that while traditional trades may not survive into the future, that doesn't mean their stories have to disappear with them.
Much like how the history of Gieves & Hawkes remains contained in its name, the visual identities of these signboards remind a city's people of who they are and where they came from. The challenge, however, is to draw the line between employing heritage branding in a meaningful way and blatant (and sometimes offensive) cultural appropriation.
Cultural appropriation can be hard to define, but in most cases, it involves manipulating visual elements unique to a certain cultural identity that consequently dilutes, confuses or misrepresents that culture.
An European brand opening a franchise in an Asian city, for example, is guilty of cultural appropriation when it enlists superficial markers of Asian culture to promote its presence or product. Simply decorating its marketing collaterals with Asian motifs while retaining all of its other European hallmarks is outright kitschy. Not every brand translates well across cultures, and it can appear patronising or ignorant when one attempts to do so without first educating themselves about the culture in question.
Heritage branding has its merits. It's distinctive, eloquent when done well, and can help a brand differentiate itself amidst a sea of hyper-modern (and often clumsy) brand names. More importantly, it pays homage to the generations that made present life possible.
However, in a time where Singapore constantly has to weigh the necessary benefits of progress and development against the intangible value of cultural heritage, it is especially vital that brands tread both carefully and tastefully, and recognise the part they play in helping a city remember itself.