The Best Part of Every Wedding is the End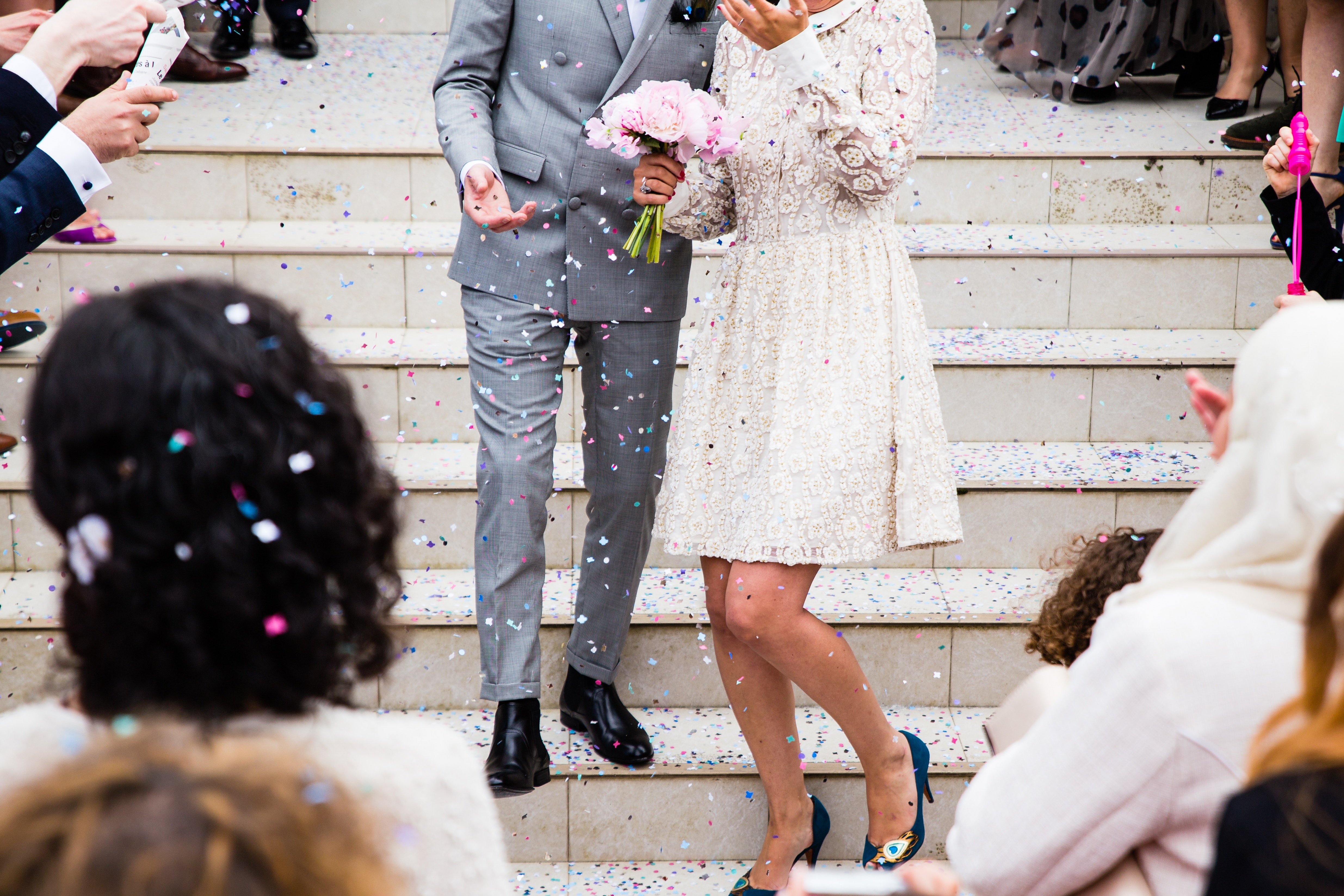 Top image credit: Photo by Sweet Ice Cream Photography on Unsplash
Weddings are cool, but the best part is when the last guest has departed, the confetti lays scattered on the ground, and an empty ballroom echoes with remnants of your fairytale come true just moments ago.
I suppose I'm a cynic, but it's not hard to see why. After all, so much of the media coverage surrounding modern weddings has focused on their staggering costs.
We want to know how much that influencer paid for her Bali engagement party, whether another one had her bridesmaid's dress custom-made, and who sponsored the floral arrangements blatantly featured in every Instagram post.
We secretly love the extravagance—both monetary and emotional. We live for the sappy, 'spoil market' vows; the Swarovski necklace and the bespoke suit; the decorations and the guestbook; the ang baos and gift baskets; the cake tastings before the big day.
Just this morning, the groomsmen tried to wrestle with the bridesmaids during the gatecrashing. You're happy they all get along so well.
And just moments ago, you screamed "yam seng!" at the top of your lungs and looked across 30-odd tables, a mix of friends and family, wondering if a heart could burst from sheer joy. Your mother cried, which you've never seen. Your father too, though he tried to hide it.
You cut the wedding cake. It was earl grey lavender.
It was exhilaration, madness, intoxication—and then it was all gone.
Every wedding operates like clockwork. I see the end of the day even before it begins.
Right now, the silence engulfs as the tables are swept clean, plate clinking against fork, the lights are dimmed, and the doors are shut. A deserted ballroom is now ready for another round of making dreams come true.
I was once told that sportspeople understand this feeling particularly well. After a match, you can always catch a couple of them lingering on the stands or in their changing rooms. Sometimes, you'll see them running another lap to cool down. Other times, they sit alone, with their earphones in. They remain to savour every last bit of euphoria. Once they step out of the stadium, the moment ends.
Once you leave the ballroom, real life begins.
There are no more elaborate tea ceremonies to be had, unless you count pouring your mother-in-law her Lipton tea every morning.
A 10-course meal will be replaced by the occasional cold dinner alone, waiting for your spouse to return from work.
And you won't need to partake in grandiose toasts, just daily conversations about household chores.
It's funny how you can speak intimate vows in front of thousands of guests, yet the most vulnerable you'll be on your wedding day is basking in the stark silence when it's all over. You can wear the most intricate gown, but the most naked you'll feel is standing amidst confetti at your feet, realising money and magic only prepare you for a wedding, not for marriage.
You don't get a chance to breathe till the show's over. When you do, you're terrified. Your breath catches in all the wrong places.
As the final group gets into their cab, I wonder if the couple has started to feel the ache in their feet and on their faces. She reaches for his fingers, and he smiles back wryly, as if to say, "We did it. Now what?"
Now, they retreat to their hotel suite to consummate their marriage. Perhaps they count the money they received.
I notice that she invited an ex-boyfriend. Perhaps they discuss that.
Nothing reveals more fear and uncertainty than a ballroom stripped bare of the day's performance. The end of every wedding reassures me that magic isn't real.
When it fades, all that remains is the raw honesty of a life waiting to be lived.