St. Patrick's Day has always been a big deal all around the world, but it has never really had the same significance in Singapore. So, for St. Patrick's Day last year, Guinness celebrated every Singaporean with 'Pat' in their name like a Saint—whether you were a Patrick, a Patricia, a Patsy, a Patel, or even an exPat.
This year, Guinness is proud to honour St. Patrick's Day with a giveaway of 10,000 Guinness draughts on-the-house. Between 1-31st March, pretty much anyone (within permitted drinking age of course) can sign up to redeem half-pints from participating bars—at least until all 10,000 run out (trust us, this happens faster than you think).
Meanwhile, to celebrate St. Patrick's Day this month, we thought we'd give you something you can rhyme, dance, sing to and follow in a drumbeat. And who knows, you might even learn a thing or two about the saint. 
Here goes:
For the life of me, I've always wondered, if Sir Alec Guinness drank Guinness,
To reference lightness, to conquer darkness, but alas, no photo as my witness,
St. Patrick's Day falls on 17 March, worldwide and in Singapore,
I thought an inspiring image would be poignant, to rouse up some celebrant roar,
So I trawled the Internet with a purpose, with a jig, twirl and a finger rub,
Alas, I found Obama, drinking Guinness like some bloke in a pub.
So, my curiosity made me a-wondering, as I backtrack on history,
Like when did it start, how did it begin? Why is everyone green and tipsy?
Look here, in Washington DC, White House fountain's all green on display,
If I have one pint too many, would a jaunt and a soak make my day?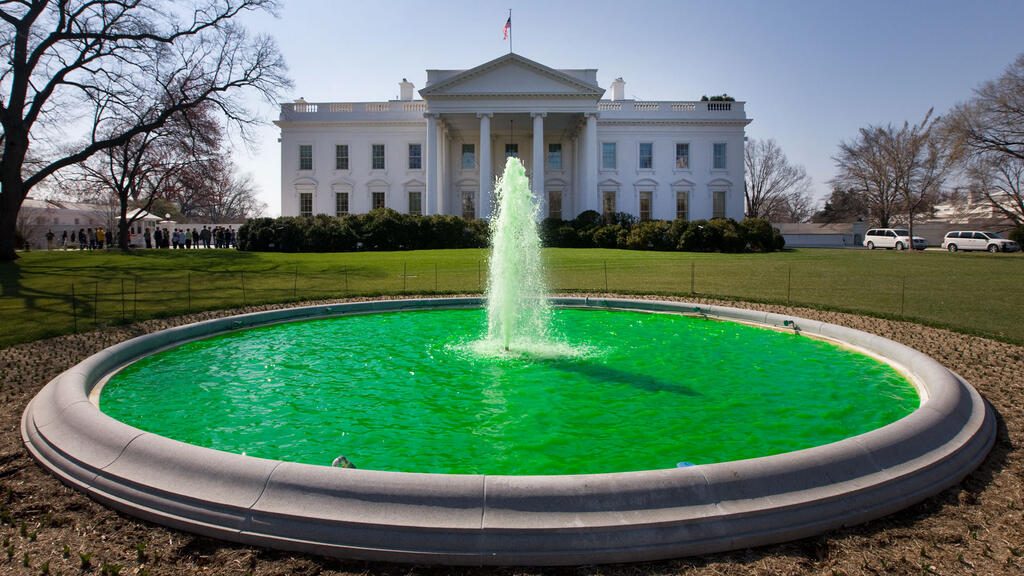 Image credit: Pexels.com
In Chicago, their river's all green! A 50-year-old secret, based on some veggie-based dye,
They've done this since 1962, by accident it seems, thanks to bad sewage and outcry.
So, to know St. Patrick's Day like a pro, so you can revel in its festivities,
It's best to know how it began, like a bon vivant citing poetry,
The man who started it all, was born 380 A.D.,
His name was Maewyn Succat, a Brit with Roman pedigree,
At sixteen, he was kidnapped, by Irish marauders from the sea,
Sold to an Irish chieftain, he served as a shepherd for free.
At twenty-two he escaped, went home to his pa in England,
He began having dreams and revelations, including seeing Jesus in the sun,
He became a Christian thereafter, studying in France and becoming a Deacon,
He later asked the Pope to send him to Ireland, there are things there he wanted done.
He was renamed Patritius, or Patrick, which meant father of his people,
In Ireland he became the Liberator, enduring hardship while being humble,
In just forty years, Patrick converted all of Ireland, to become devout Roman Catholics,
The green of St. Patrick became a symbol, of his beliefs and his schtick,
The colour is linked to shamrock, a three-leafed clover in Ireland, 
Some say it represents the Trinity, but I'd say it's an ingenious excuse for good fashion.
So now you know the history, let's jump ahead into festivities,
A look back at how far we've come, a segue into the twenties,
Here then are some photos, of Singaporean revellers in green,
Celebrating, cheering and drinking Guinness, like they're happy kings and queens.
Singapore sure knows how to party, especially when it comes with a drink,
Throughout the years, we've done parades and river races, like we're Irishmen with a wink.
So this year, don't forget to sign up for your Guinness Draught,
Redeem your half-pint from participating bars in the month of March,
Don the greens, put on a smile, bring your special cheer to these pubs,
Hurry now lads and ladies, before all 10,000 are chugged!
T
his story is sponsored by Guinness.