Chiang Mai's Third Wave Coffee Culture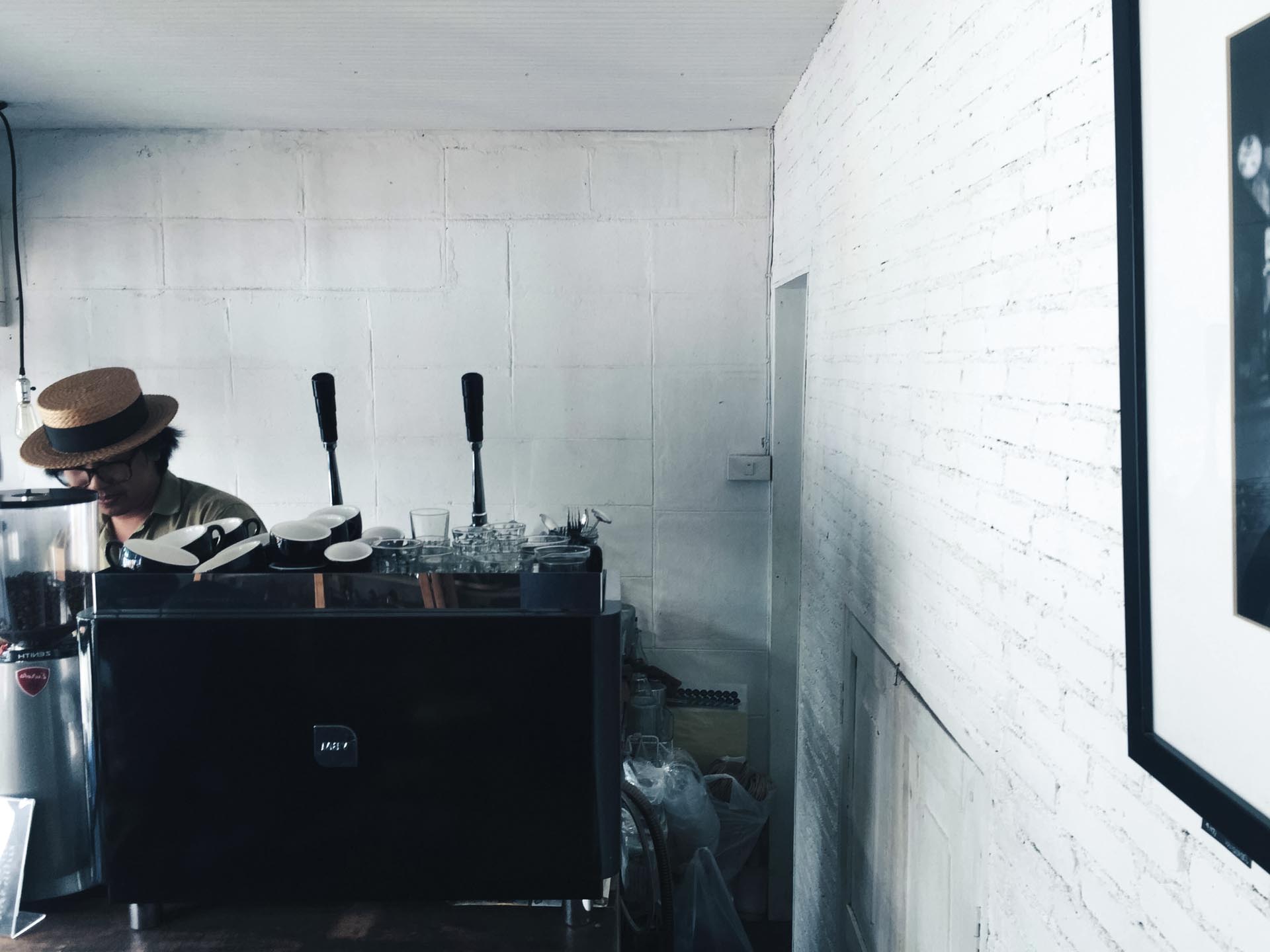 In most cosmopolitan cities, Hipster cafés popping up amidst suburban neighborhoods are now, ironically,
a common sight.
Chiang Mai, with its backdrop of historical forts and misty mountainous ridges, takes this a step further. Specialty coffee is booming in Thailand's northern capital and the world is slowly taking notice.
The scene in Chiang Mai is relatively new, and growing fast. Just three years ago, coffee to the city's inhabitants meant Starbucks, or the local "Doi Cheang" brand of coffee. Since then, a slew of cafes and roasters preaching the ways of a "good coffee" have sprouted within the walls of the old city as well as in the youthful and student-centric Nimmanhaemin neighborhood.
Multiple factors, such as general internet access, a glut of tourists, and the starry-eyed student population have all been cited as possible reasons for the coffee boom. Whatever the root causes may be, Chiang Mai presents real opportunity for coffee entrepreneurs as
Northern Thailand
 is one of the major coffee bean producers in Asia.
With its cooler climate, the farmers in Thailand's north cultivate quality coffee beans that are sought after by both cafes and connoisseurs alike. At present, Robusta beans still form the majority crop, but Arabica coffee bean production has grown in recent years to support the specialty coffee business.
As the third wave coffee scene in Chiang Mai continues to grow, discerning travelers are offered the unique experience of enjoying Cortados amidst old world charm and rich historical backdrops. This is an experience like none other in South East Asia and we could be witnessing the birth of another coffee capital akin to the likes of Melbourne and Singapore.
Here are some of our favorites within the city:
Ristr8to Lab
Arnon Thitiprasert earned 6th place at the World Latte Art Championship in 2011, and went home to Thailand to set up this cafe. Initially known for the quality of latte art, the coffee has gained local cult status – especially their version of the Magic.
Ristr8to Coffee Lab,
15/3 Nimmanhaemin road, Mueang,
Chiang Mai 50200
The Artisan
Situated in a hip hostel called Oxotel, the cafe makes a cool cold brew using beans grown in the Tha Wang Pha.
The Artisan,
204/1 Wua Lai Road, Mueang Chiang Mai District
Chiang Mai 50100
Graph Cafe
Tiny hole in the wall joint finished with antiques and dressers filled with straw pork pie hats. Try their in-house blend or their own brand of cold brew whilst you enjoy the natural lighting.
Graph Cafe,
Ratvithi Lane 1 Alley, Mueang Chiang Mai District
Chiang Mai 50100
Akha Ama
Tucked away in the corner of an apartment lobby in Chiang Mai, this cafe serves up some good coffee made with only Thai beans that promotes sustainability and fair trade among the Akha people of neighbouring Chiang Rai.
Akha Ama Coffee,
9/1 Mata Apartment, Hassadhisawee Road, Soi 3, Chiang Mai District
Chiang Mai 50100
Ponganes Coffee Roasters
A cafe which is homely, yet industrial in finish, Ponganes was started by two people named Pong and Nes (surprise surprise) in 2011, and has earned a reputation for their lattes.
Ponganes Coffee Roasters,
133. 204/5 Ratchapakhinai Road, Mueang Chiang Mai District
Chiang Mai 50200