Double-Boiled: Xiao Ya Tou's Identity Crisis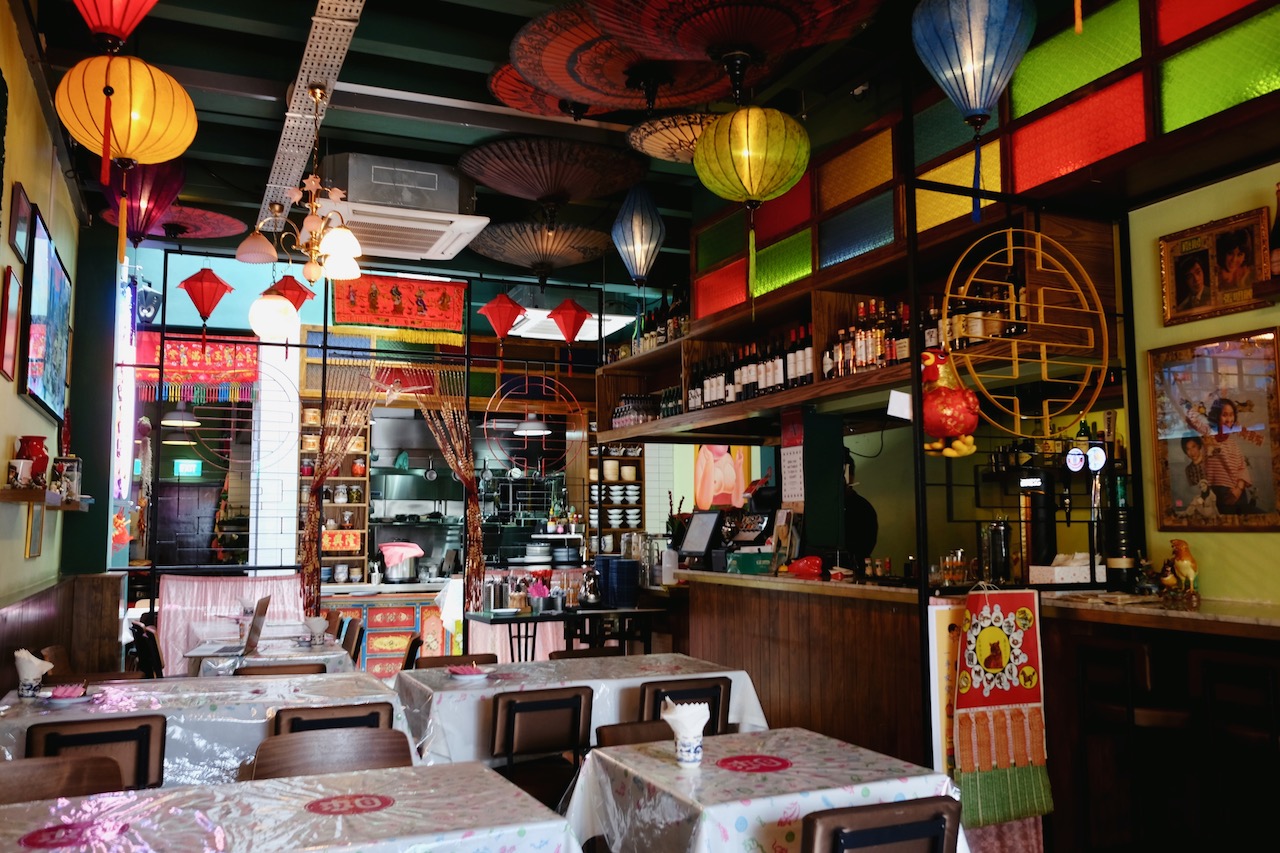 Double-boiled is our food review series where we talk about our experiences at trendy restaurants. Each review is unbiased, unpaid, and we always visit every restaurant twice. 
—
Xiao Ya Tou has been making waves for its adventurous weekend brunch menu, with dishes like the Unagi Benedict, Truffle Pork Dumplings, and Crab Cakes heavily featured on many a food blog and Instagram post. But how does the place fare for its regular lunch and dinner offerings?
When the sun sets, the atmosphere at the restaurant, to say the least, grows mildly oppressive. The interior is bathed in a red dystopian glow, and the music is too loud. Tables are packed tightly together, and while it feels like the kind of place where you might start climbing on tables to dance once witching hour hits, Singaporeans are also highly conscious of personal space.
As such, the result is muted voices and restrained conversation.
While the triad den interior begs you to go all out on a saké, char kway teow, and pork belly binge, this never happens. On one hand, there is hardly space for flamboyant toasts and dramatic body movements. On the other, the char kway teow is simply not very good. There is no hint of wok hei at all, and its chilli paste will bring shame to all of your Peranakan ancestry.
Modern Asian is what Xiao Ya Tou seems to be aiming for, and while classics like its Egg Foo Yong and Fried Brussels Sprouts invoke all the smoky aromatics of Bangkok's Yaowarat Road, contemporary interpretations like its Lu Rou Fan fall flat. It uses wagyu beef, but this "premium" ingredient does little to elevate the dish.
The menu design reflects the restaurant's vibrant and visually arresting decorations, but this is not necessarily a good thing. It's a chaotic mishmash of graphics and colour, and if you're unlucky, you might be handed a drinks list that looks and feels like its been rescued from the bathroom one too many times.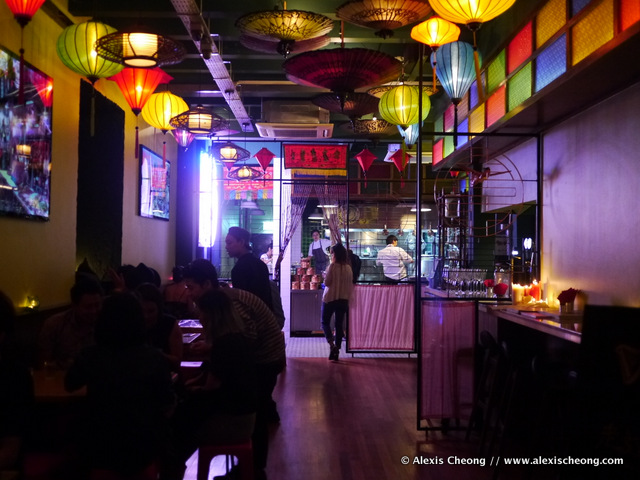 Lunch, however, is a completely different affair. The doors are thrown open to let the light in, and you can breathe at long last. It is also at this time that one can finally discern the thoughtfulness that has gone into curating the restaurant's furnishings. Retro posters adorn the walls, and the cups and cutlery are all reminiscent of a bygone era.
The hanging lanterns and ceiling drapes, as one's parents might say, bring you right back to a time when a single shophouse used to be home to more than 10 families.
At lunch, the menu comprises only of a short list of noodles, bites, greens, and sweets—which is a relief. The place, strangely, also now takes on the name of Little Husband.
the huge gap between lunch and dinner is hard to ignore
No matter, because the food is good. The Fried Chicken knocks its dinner counterpart, the Cock Wings, right out of the park. It is perfectly fried, and the meat is not just tender, it also tastes like smoked ham. The crispy egg salad needs to be vigorously tossed for the fresh greens and tart, tamarind-like dressing to balance out the oiliness. But it works.
The pineapple chilli dip is the true superstar of the Fried Coconut Prawns, proving that a well-made condiment is sometimes all you need to bring a dish to life. Even then, it would have been nice to actually taste the char in its Char-grilled Squid, although its milky, emulsion-like dressing makes you want to close your eyes and dream of mermaids.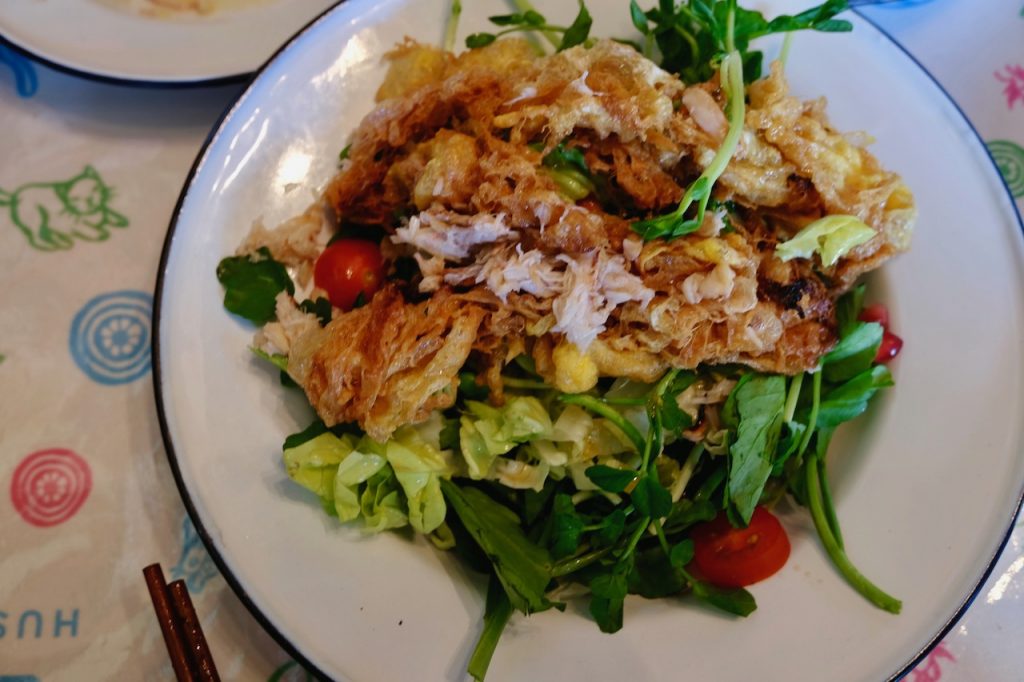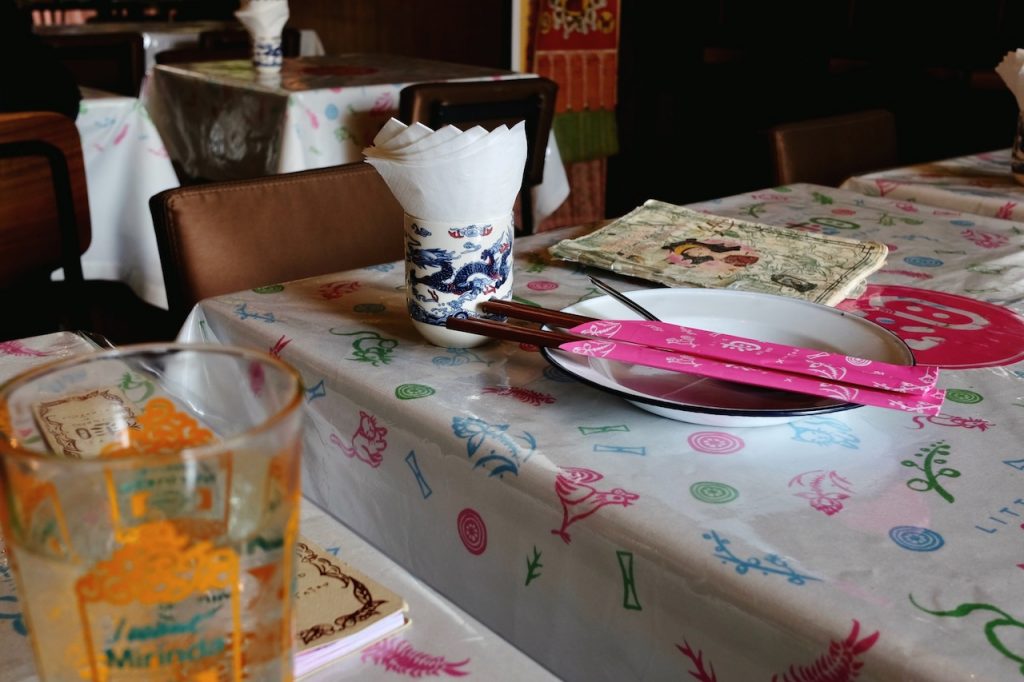 Branding and interior wise, Xiao Ya Tou has done an astounding job. It's a perfectly harmonious mix of Asian chaos and nostalgia shop, and if we didn't actually have to work, this is where we would spend our afternoons day-drinking and plotting the downfall of our enemies.
That said, the huge gap between lunch and dinner is hard to ignore. At least for now, you're better off going to a regular zi char restaurant for dinner. Service is on point, so go for lunch, bring a date, then skip the Vietnamese coffee for an early tipple at any of the many bars in the area.
Where should we eat at next? Let us know at hello@ricemedia.co.