It's Time to Leave the Chat Room for the Dining Room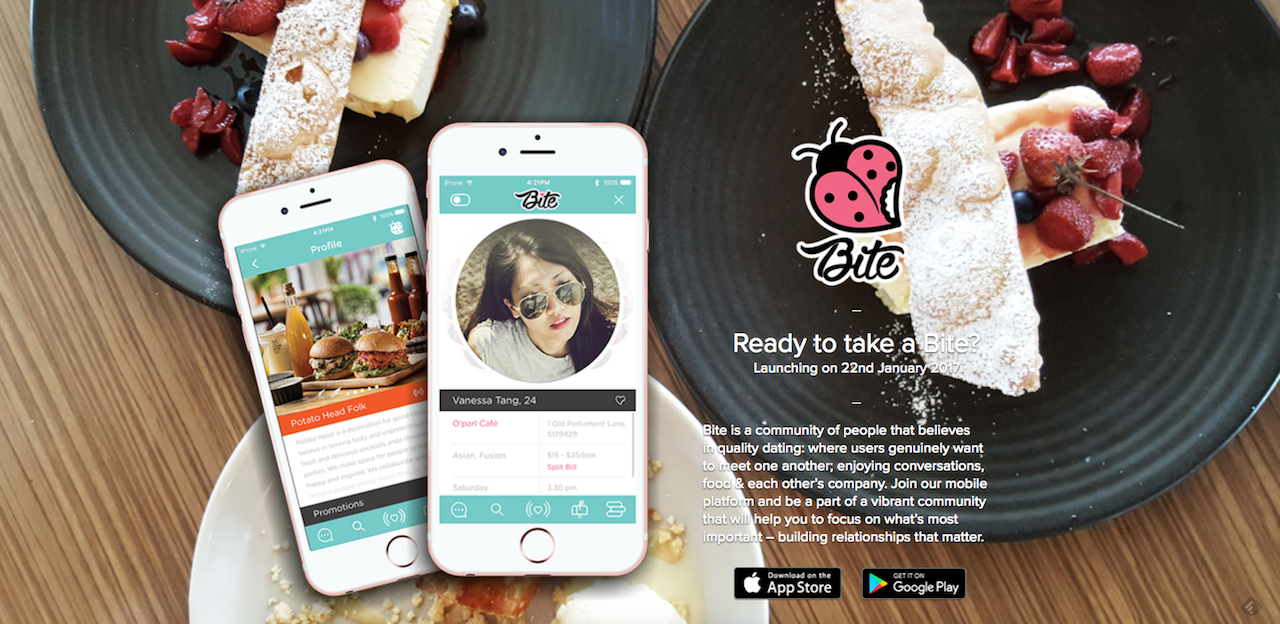 Image credit: Bite Official Site
What's your biggest gripe when it comes to the world of online dating? Creepy people saying creepy things? The headache of choosing where to go? Getting ghosted?
Bite, a dating app which launched just 2 days ago, is an antidote to all this. It is also meant for food lovers. By leveraging the human interaction part of "online dating," it keeps the online part to a minimum. In doing so, it minimises miscommunication, which Christina Lim, Bite's marketing director, points out is the biggest hurdle.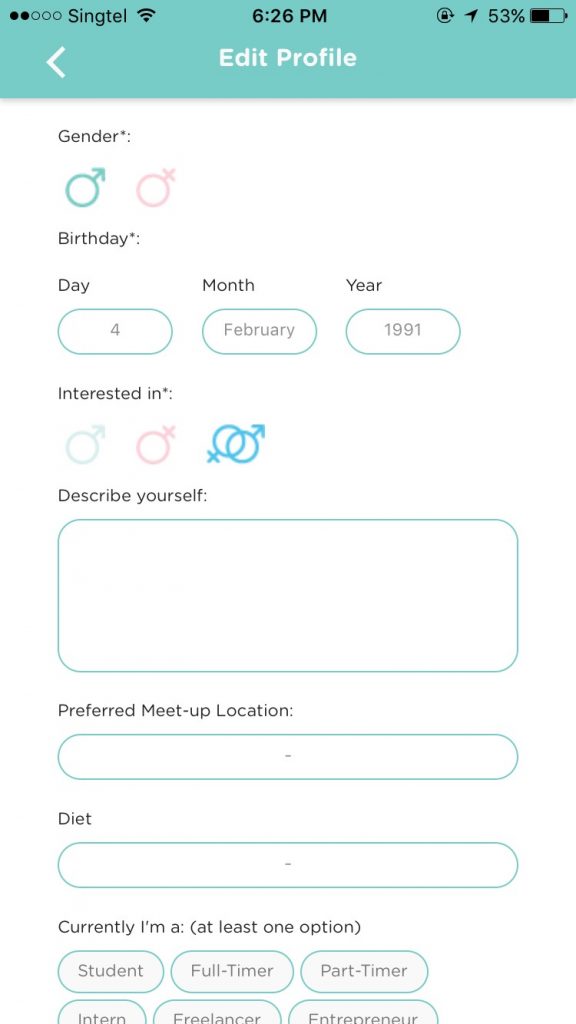 "We realised that few apps were available that really encouraged others to meet up and get to know each other through the old-school way," Christina elaborates, "After all, impressions are not limited to just the words you say, but also the tone of your language, disposition, and various other body cues that cannot be accessed through text."
This is how the app works: After signing up, you can create a broadcast or browse others' broadcasts. A broadcast lists a restaurant of your choice along with the address, price range, and date to meet. Swiping right and left scrolls through broadcasts. To "bite," just tap on the heart-shaped icon to indicate your interest.
If a user hasn't broadcasted anything, you can invite them to date by proposing a venue along with all the above details. No need to exchange a single word, and a date has already been set.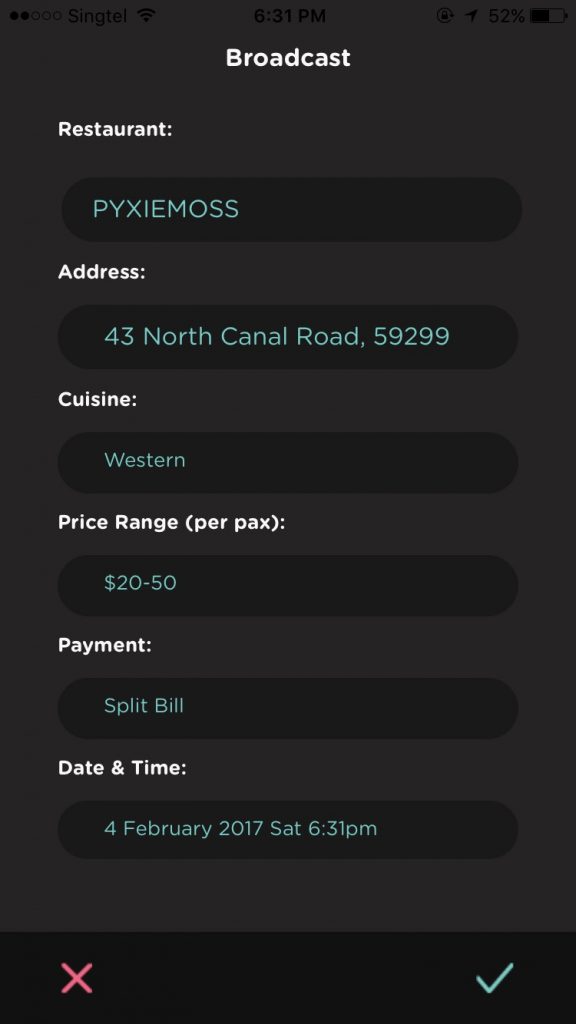 It even lets you state upfront whether you're splitting the bill, or if it's 'your' or 'my' treat. For me at least, this is a missed opportunity to really influence dating norms by making 'Split Bill' the only option. This way, anyone with misguided expectations or intentions to simply cop a free meal will be deterred.
As a case in point, a lady's broadcast for Ce La Vi at MBS, with a $100 price tag stating 'Your treat,' just screams "Insincere!" and "High maintenance!" Conversely, a guy broadcasting his treat of a $200 per person meal should be treated with some caution.
For people who think they have more personality than eloquence, Bite should be a welcome addition to the dating landscape. With Bite, everything about its UX suggests with some emphasis, "Go and meet up!"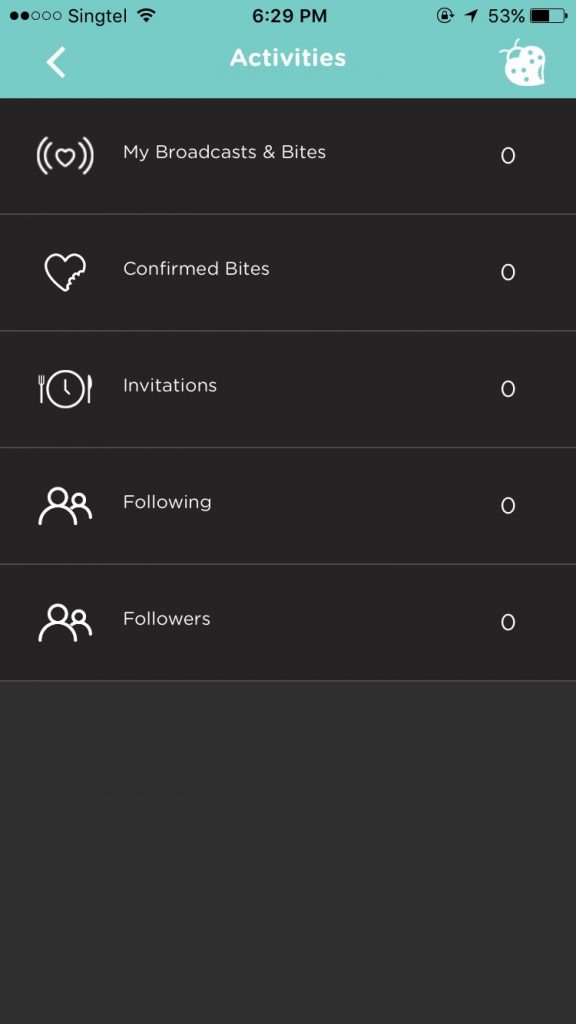 This articulates its founders' vision to circumvent cheesy pick-up lines and first impressions based narrowly on online chatting.
For those who lack dating manners, Bite is looking to expand its 'Report & Blacklist' features. These will soon include advice on dealing with uncomfortable situations, and an option to call a friend to help you get out of one.
In a surprisingly enlightened move, Bite will require both parties involved in more severe reports to give full accounts of events to ensure fairness. In essence, no one's getting banned because someone just didn't like your face when you showed up.
One foreseeable challenge is how Bite will deal with users who change their minds about treating or splitting the bill should the meal not go as expected.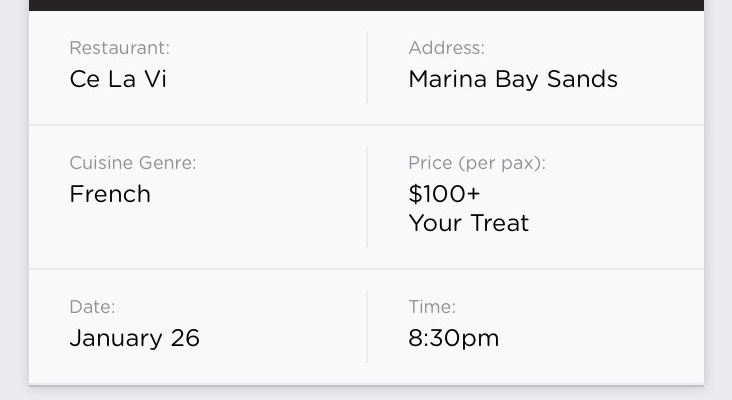 Right now, Bite has launched into a market in which dating app fatigue is more prevalent than ever. Hearing of friends deleting Tinder because "No one dateable is on it anymore" or people telling each other, "You're my last bagel," has become common.
It's an opportunity, for sure, for Bite to revitalise the dating lives of many Singaporeans. Already, there are plans to partner with restaurants that have been scouted by the Bite team to ensure ambience and food quality. The app will also be introducing a system that allows user to earn in-app currency with in-app activities. This is so it doesn't just become a platform on which you essentially perform just one or two actions.
Even then, the coming year will decide whether Bite can stand out amidst all the online dating noise.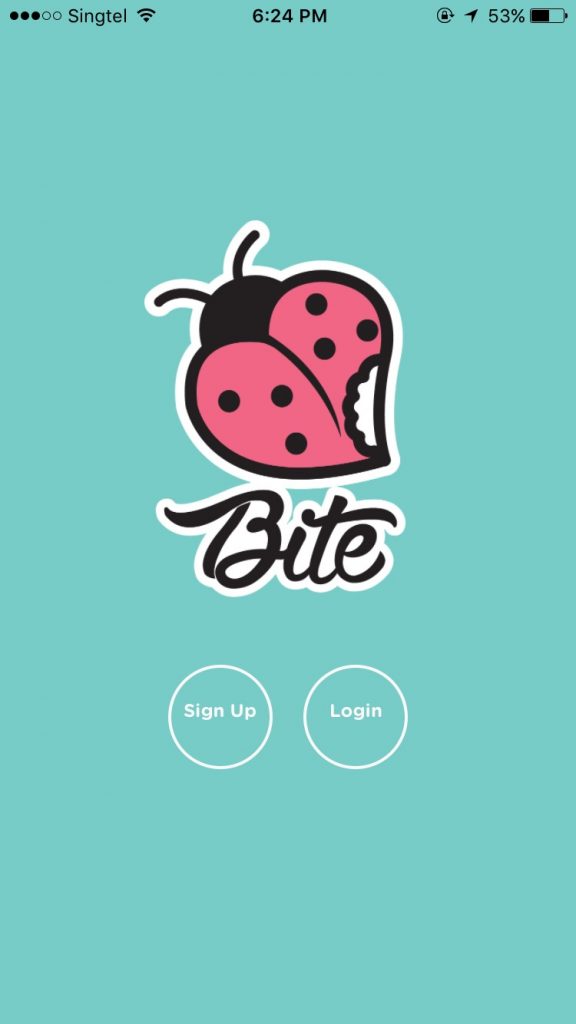 The app continues to sport some teething problems, such as how it always crashes when you navigate to the 'Following' page. It can also lag like crazy when opening someone's profile. These issues will have to be fixed. Soon. Its search function to help you locate other users is nifty, but in a country like Singapore, an 8km radius limit makes very little sense.
I also kind of wish that when selecting 'Cuisine,' there wasn't an option for 'Drinks and chill.' Meeting strangers can be intimidating, hence many opt for drinks instead of a meal on a first date. But alcohol can interfere with how we would otherwise portray ourselves. Allowing users to pick this seems a little misaligned with Bite's commitment to authentic, "old school" dating traditions.
That said, being happily attached means I haven't had the chance to see if the premise of Bite does in fact change how we date. So go ahead and give it a shot. As a common piece of dating wisdom goes, "Even if it goes badly, it can't be that bad if the food is good."