The Joys of the Roadside Breakfast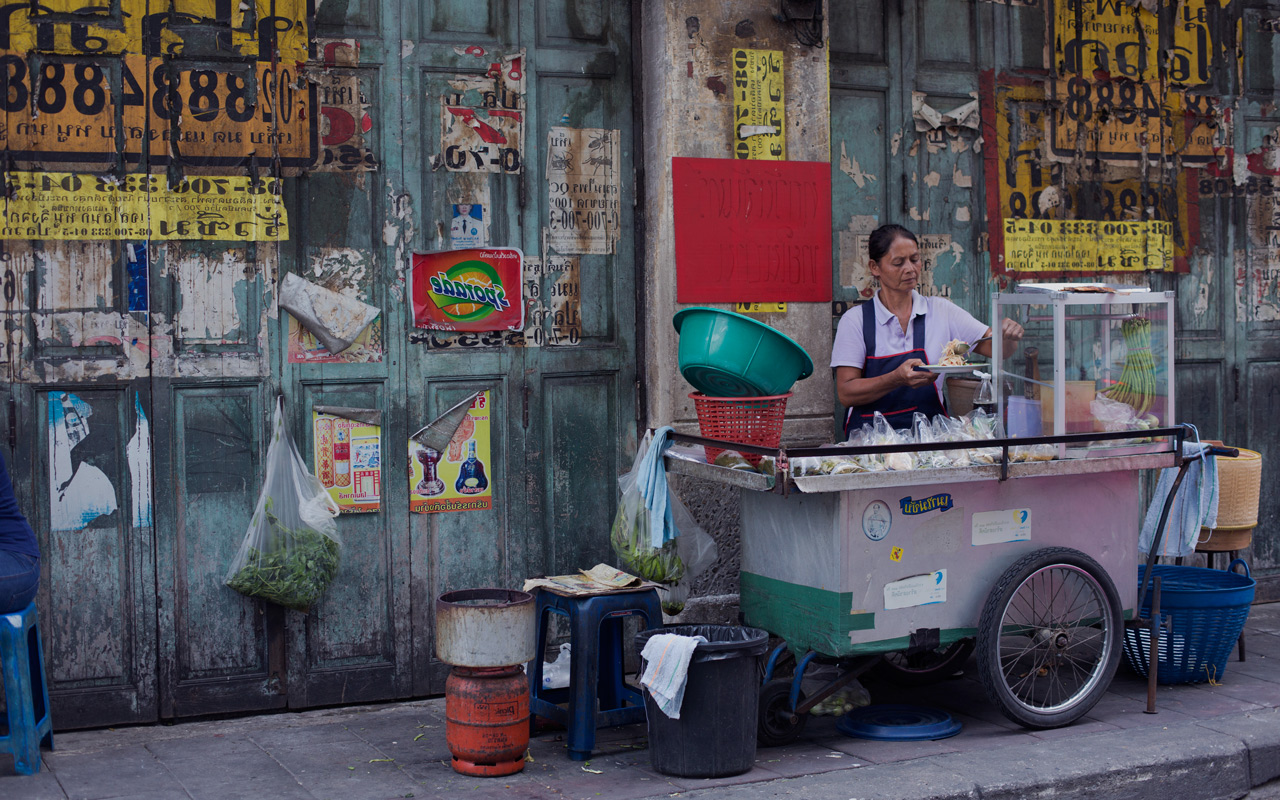 "Jiak ba buay (Have you eaten)?" one man says to another as he pulls up a chair.
"Jiak ba liao la. Gwee diam liao! (Of course, look at the time!)"
He looks at nothing in particular, fingers absent-mindedly fiddling with the handle of a mug. A second or so later, he fills it to the brim from a bottle of Tiger Beer.
It's 8:00 in the morning, we're in a hawker centre in Singapore, and the irony of discussing the state of one's hunger in a place bustling with food stalls is lost on the two men. More likely than not, they've just come off the night shift and will down a beer or two before going home to sleep. For everyone else, the day is just beginning.
Routines vary little between families. Some are having bowls of porridge with minced pork. A contingent of siblings has fried carrot cake between good-humoured exchanges about how black (fried with soya sauce) is always better than white. The one who hates carrot cake cringes. One of them is hungover, and is in no mood to talk.
Approximately 2,390 km away in Cambodia, breakfast is bai sach chrouk (rice and pork). It is served with pickled vegetables on the side, and everyone seems to be in a hurry.
Like Singaporeans, Cambodians greet each other by asking if the other has eaten (Nham bay howie nov?). It's less an expression of genuine concern than it is a way of saying hello. Implicit in this way of speaking is the notion that the same things matter to all of us.
The roadside breakfast in Asia comes in many forms, but captured in its practice is the attitude we all wear like a second skin
In this case: first breakfast, then work. Or life. Unlike Singapore, however, breakfast in Phnom Penh begins at 6:00.
Soon, everyone is shuffling off to their jobs. Some drive motorcycle taxis, others are electricians or metalworkers. No one says, "See you tomorrow," because they know they will. Everyone is in a rush of some sort.
Across the street, a lady in a blue checkered apron is serving bowls of instant noodles (khtieau)—their original packaging displayed shamelessly in a plastic container. It never occurs to those who patronise either stall to consider that maybe, just maybe, today I will try that stall across the street instead.
On these sidewalks, only habits matter. Mornings and breakfasts form the single slice of everyone's days where there is no room for surprise or interpretation. It is the easing into a day of labour and chance that everyone wakes up for.
Here, no one might know your name but nearly everyone knows what you eat. In Bangkok, the kuai tiao nam sai (clear noodle soup) you order every morning might suddenly feel inadequate, and you decide one morning to have it with pork instead.
The lady who runs the stall, this one in a yellow checkered apron, just barely raises her eyebrows as she nods and wordlessly ladles soup into your bowl.
As you sit down, a stranger says to you, "khu thuk yang, OK (Is everything okay)?"
 You nod, perhaps you say something about being more hungry than usual. Or perhaps you don't. It doesn't matter. You notice that he's having what he always has. You don't understand how anyone eats that much raw chilli in the morning.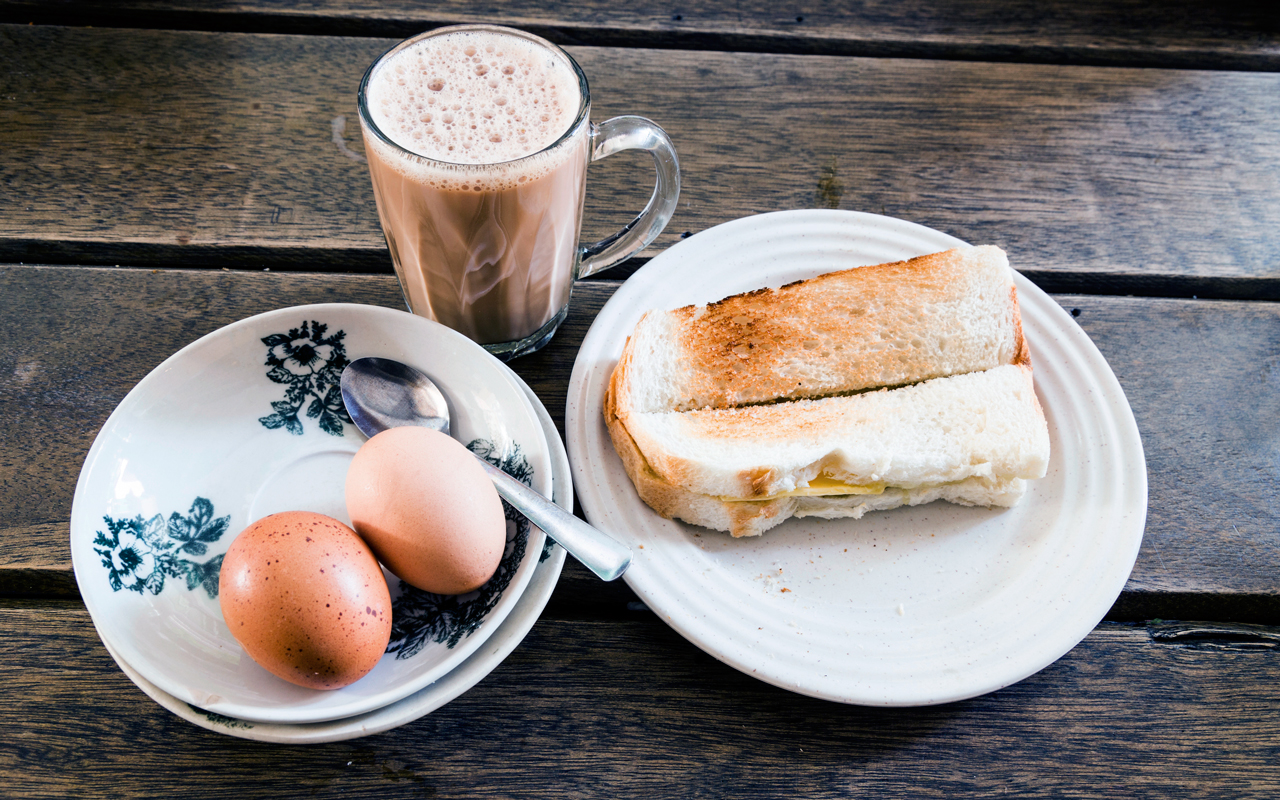 None of this is real. The roadside breakfast in Asia comes in many forms, but captured in its practice is the attitude we all wear like a second skin: the knowledge that food, however we consume it, is how we remember who we are.
Somewhere in Causeway Bay, Hong Kong, the morning routine of musical chairs is equal parts sobering reminder of how insignificant we are and daily gathering of one's courage to face a new day, meted out in bowls of macaroni, ham, and scrambled eggs.
In these cha chaan tengs, it's understood that every table is a communal one, that you do not nod or refuse when someone takes the empty seat opposite you. You just roll with it. And you leave as soon as you're done. This is not about you or your need for personal space.
Amidst the clattering of plates half-dropped onto tables and the chime of cheap forks and spoons leaving cups of hot tea, everyone slowly comes alive.