The Quirkiest Coffee Shop in Singapore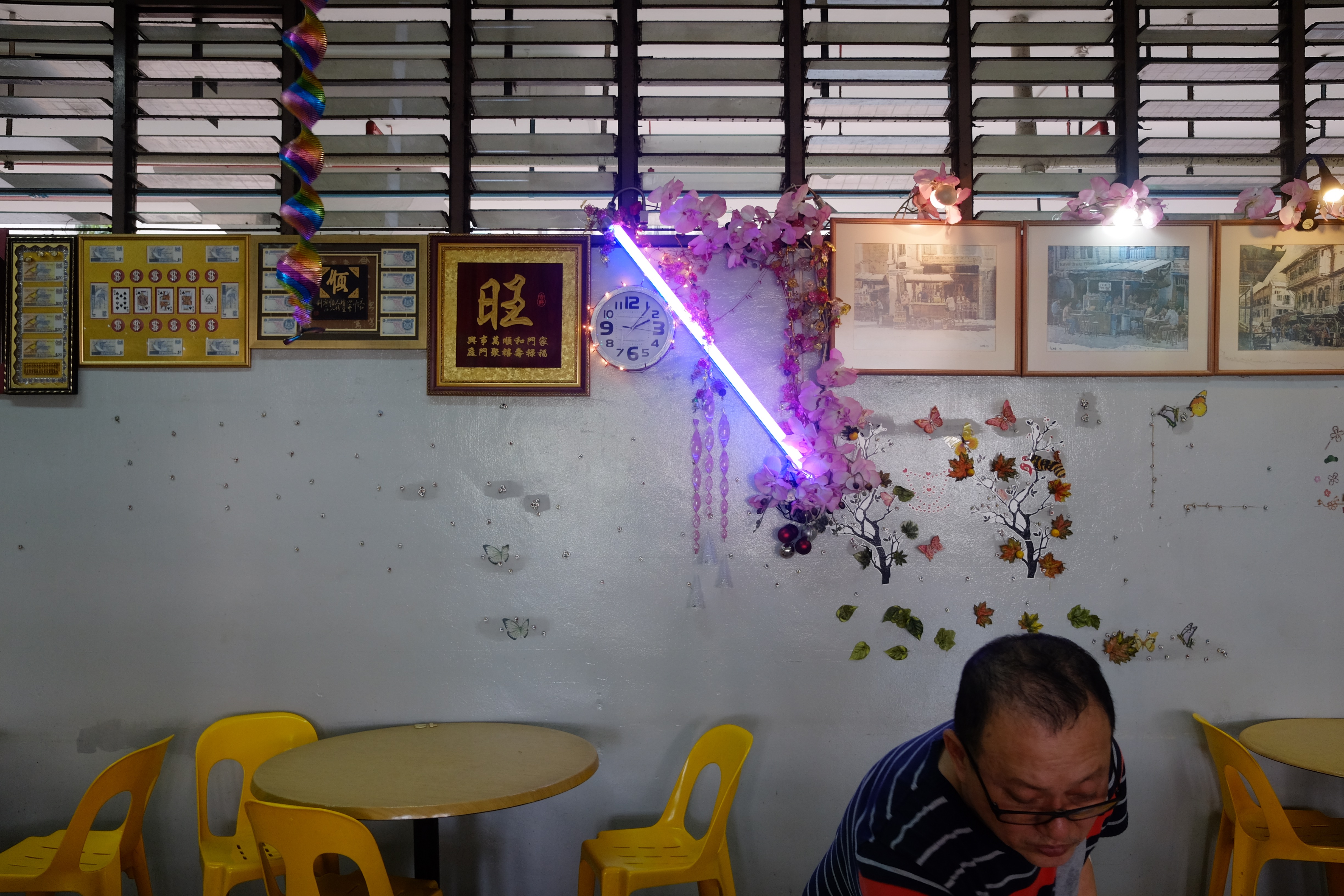 Contrary to our snazzy branding, Rice operates out of what most would consider an extremely unsexy building. We're located in the heart of an industrial estate, which suits the kind of anti-cool that a lot of our work aspires towards. The upside of this is is that we've got the quirkiest coffee shop EVER right in our building.
And like every quirky coffee shop, ours comes with a story.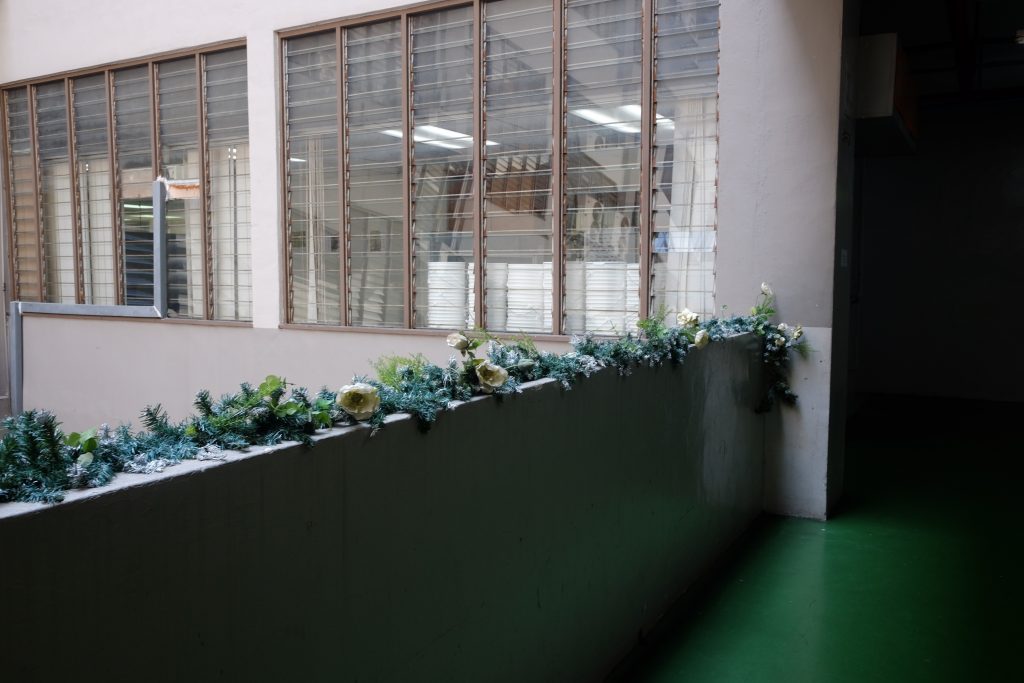 We spoke to Evan and Mr. Peck, business partners who co-own the drinks stall that, admittedly, looks like every other drinks stall in this country. But unlike every other drinks stall in Singapore, this one used to be owned by a drug addict some 6 years ago.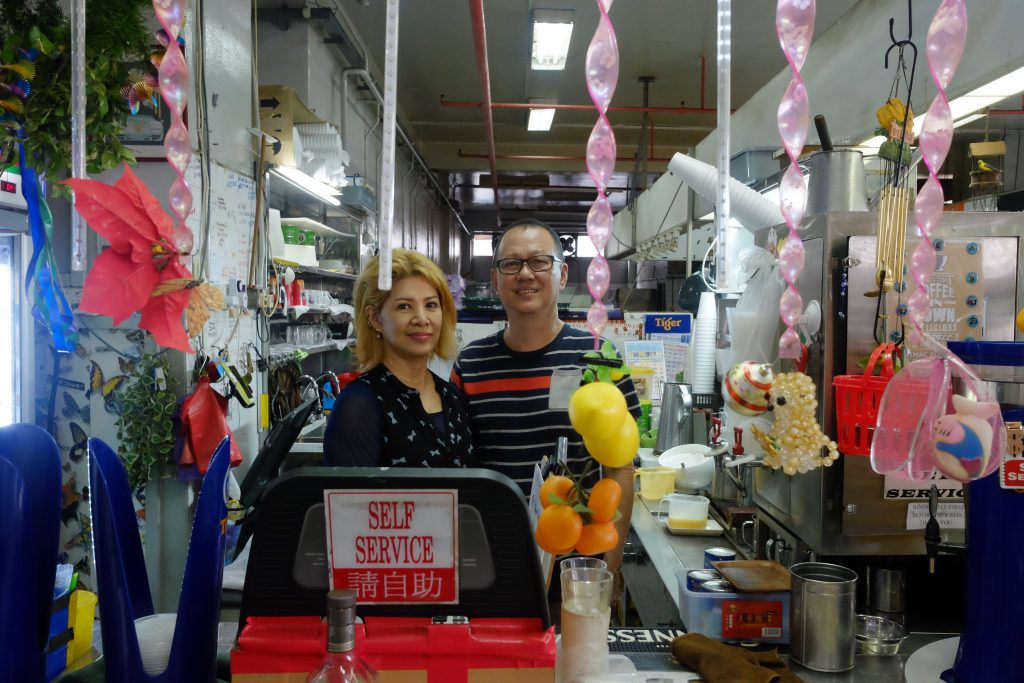 Today, this coffee shop is a throwback to what most Cosy Corners in HDB estates used to look like. Courtesy of its drinks stall's owners, it's decorated with ornamentation that seems to have come straight out of a friend's store room.
It's a gaudy, surprisingly wonderful combination of generic Christmas bazaar type hangings with some really expensive lounge lights—the sort that changes colour every 15 seconds or so.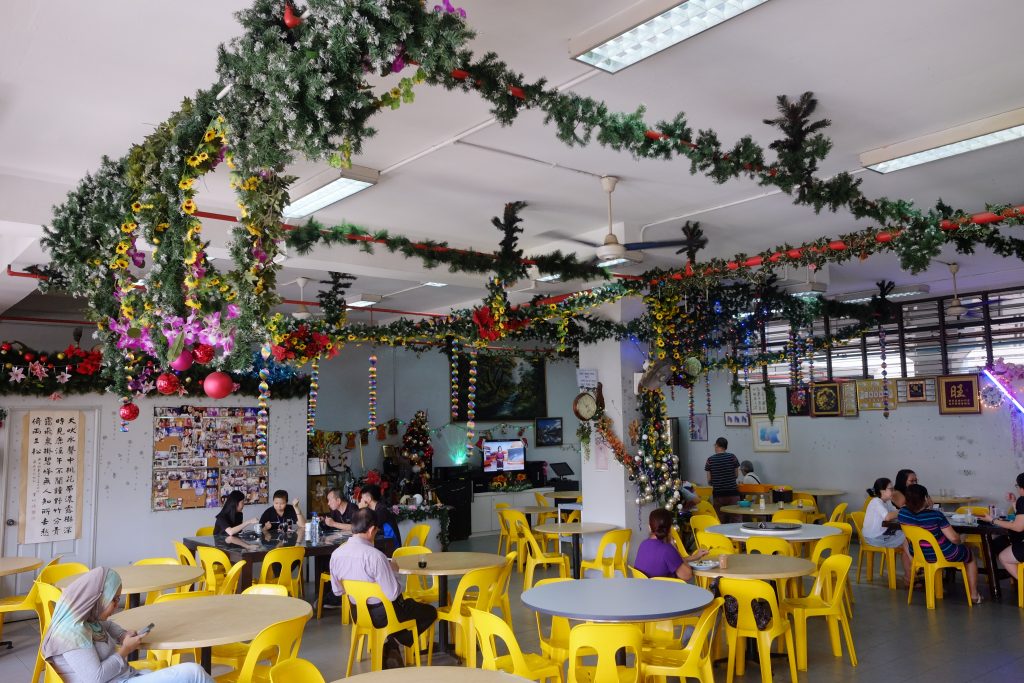 While these eccentric furnishings appear to have been put up to herald in the festivities, don't be fooled. They've been here since the beginning of the year. Just the other day, halfway through a bowl of Teriyaki Don, I found myself staring at an artificial, pine-like garland as it creeped up a window frame. A few tables away, Symphony 92.4 FM blasted out from the radio. This was in September, and I couldn't help chuckling to myself.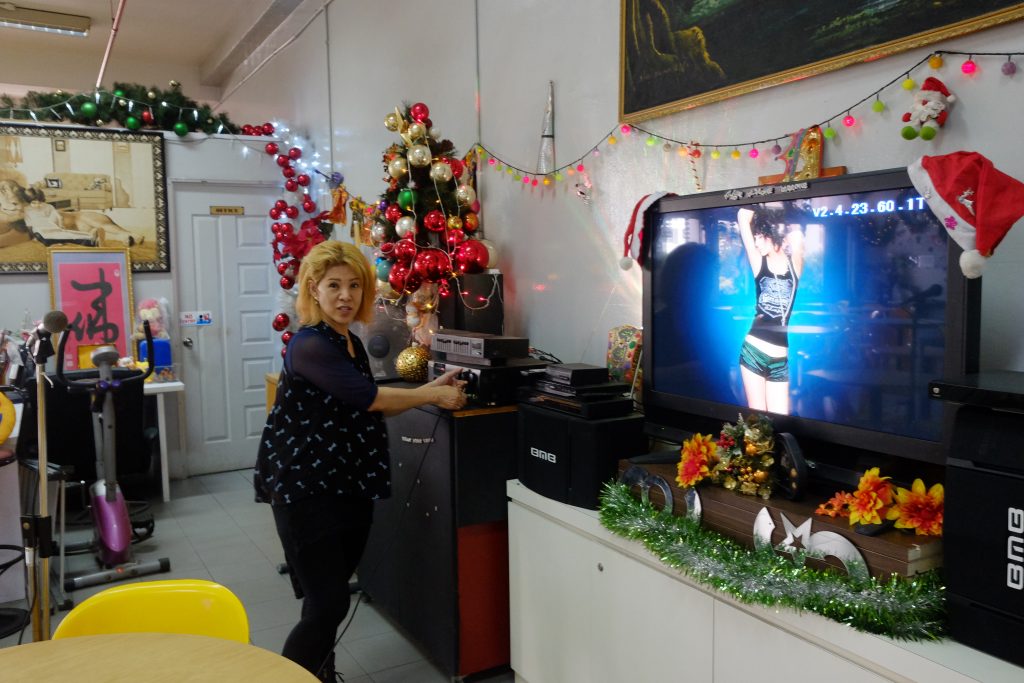 Both Evan and Mr. Peck are avid fans of singing as a hobby, but because they don't have a license to operate a karaoke lounge, it remains a pretty casual affair. Regulars and people who work in the building drop by for a session every once in a while.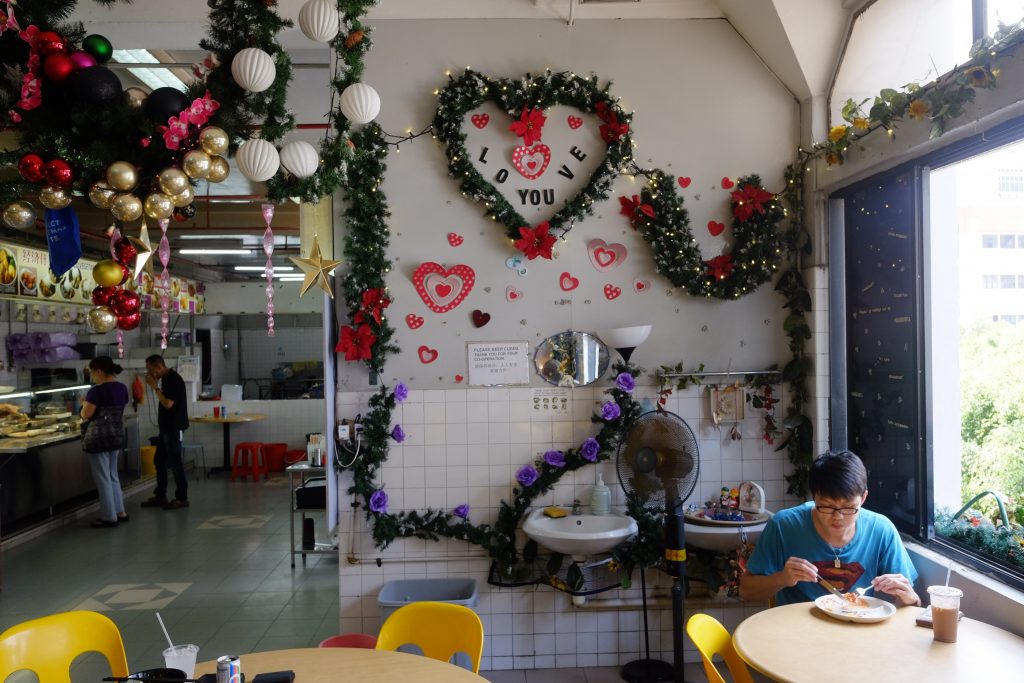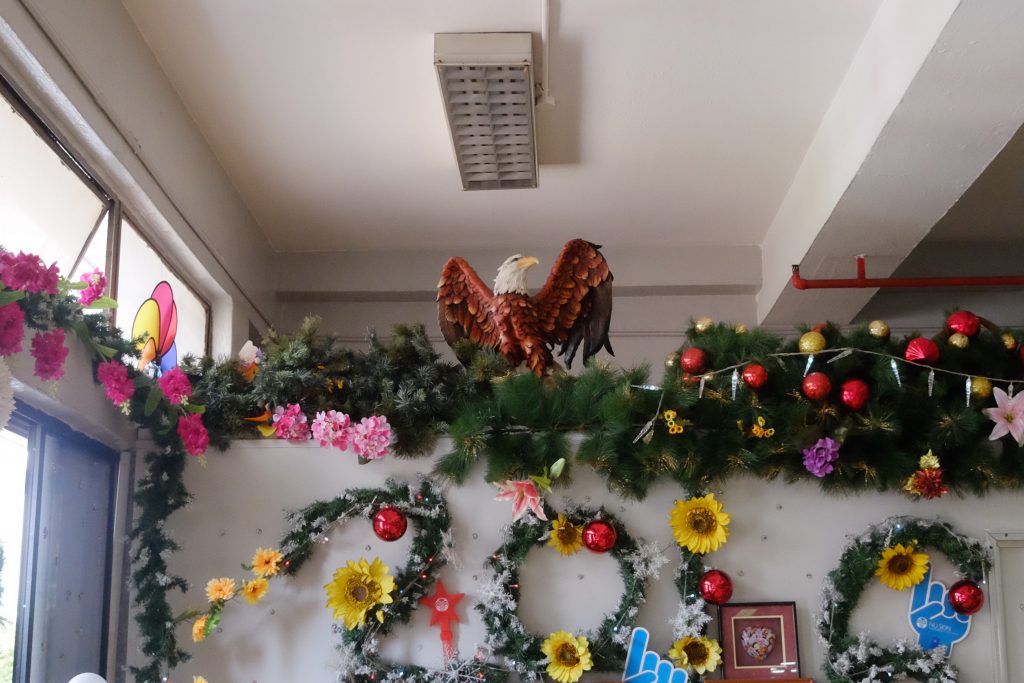 What has to be the quirkiest feature in the place, apart from the stuffed eagle guardian, has to be the "wall of fame." On it, we spotted some surprising personalities like Narelle and Benjamin Kheng from the Sam Willows and some other celebrity-looking-type folks.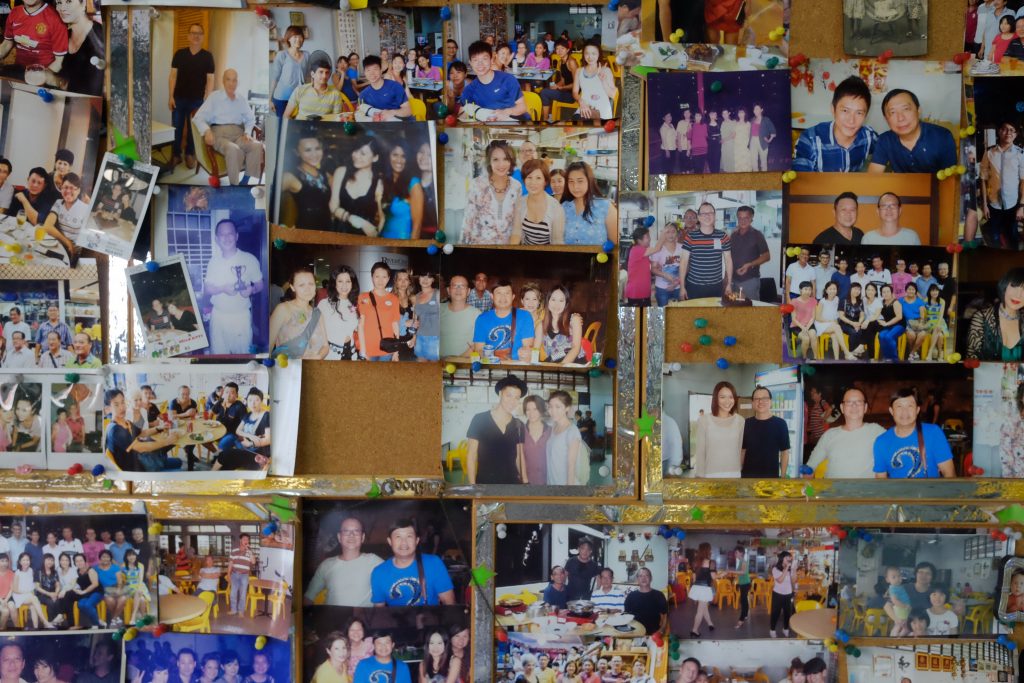 There they were, all posing with Evan and Mr. Peck, as though this coffee shop of ours was the most natural place to be.
And why would it not be? From the moment we mentioned wanting to do a story, they seemed more enthusiastic than us. When I arrived for our interview, Evan was kind enough to point out a blemish on my face before offering me a home-made remedy. Just like that, I went from distressed and self-conscious to feeling grateful in a matter of seconds. When we were done, she pressed 6 pieces of siew mai into my hands.
It was the kind of candid, well-meaning honesty most Singaporeans are familiar with. She even told me to invite my parents over if ever they wanted to join her for karaoke.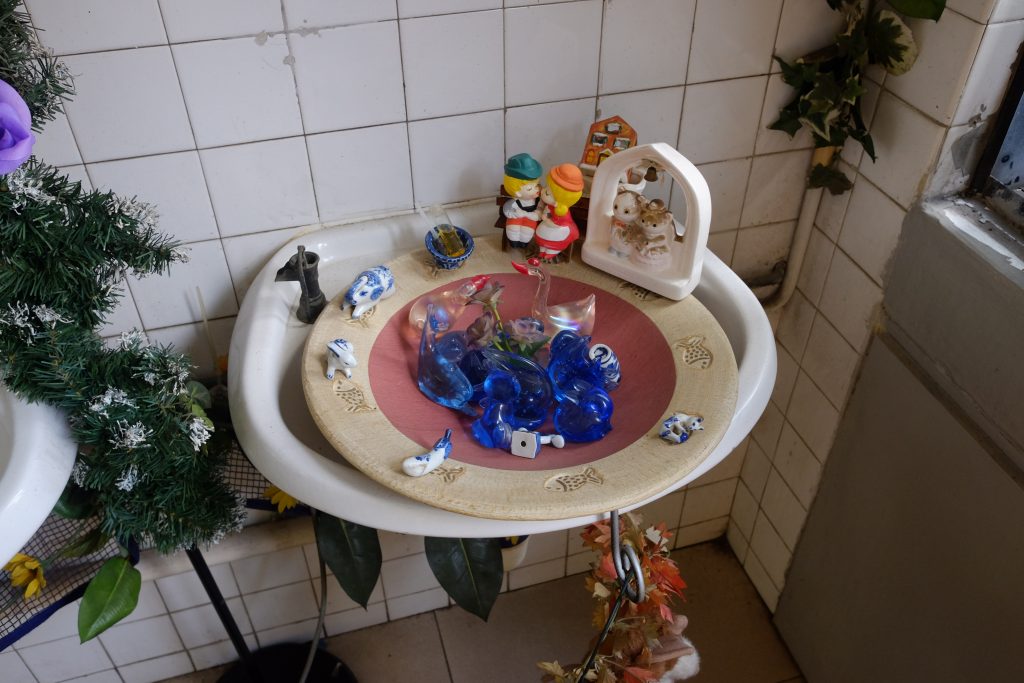 In many ways, this coffee shop, while arguably the quirkiest in the country, is a place stuck in the sepia toned goodness of Singapore's past. Evan and Mr. Peck ended up doing this because of a friend they met in a karaoke lounge who turned them on to it.
But they might not be here for that much longer. As we're talking, Evan mentions that the building we're in has been slated for en-bloc 2 times already. They would gladly sell to retire, they tell me, sounding more like family friends who just happen to own a drinks stall rather than ambitious business people.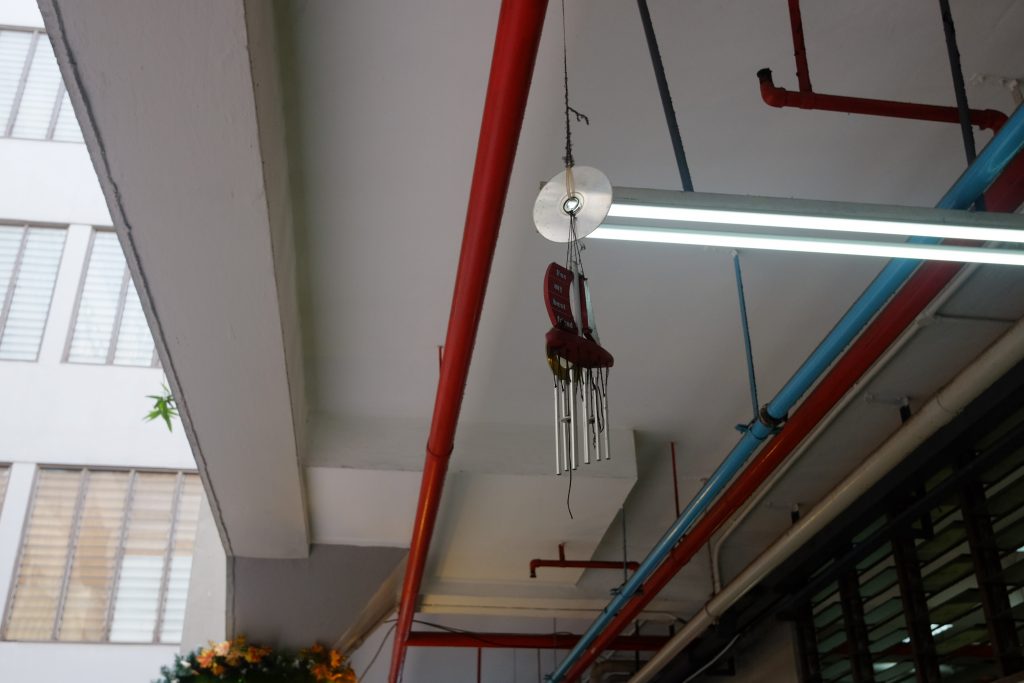 "We're too tired to expand our business," they say, echoing the words of other hawkers who have been through plenty and would happily settle for the simple life. This place, it seems, has unconsciously turned into home of sorts. It's clear they want it to feel this way, hence the way in which it looks more personal than it does curated.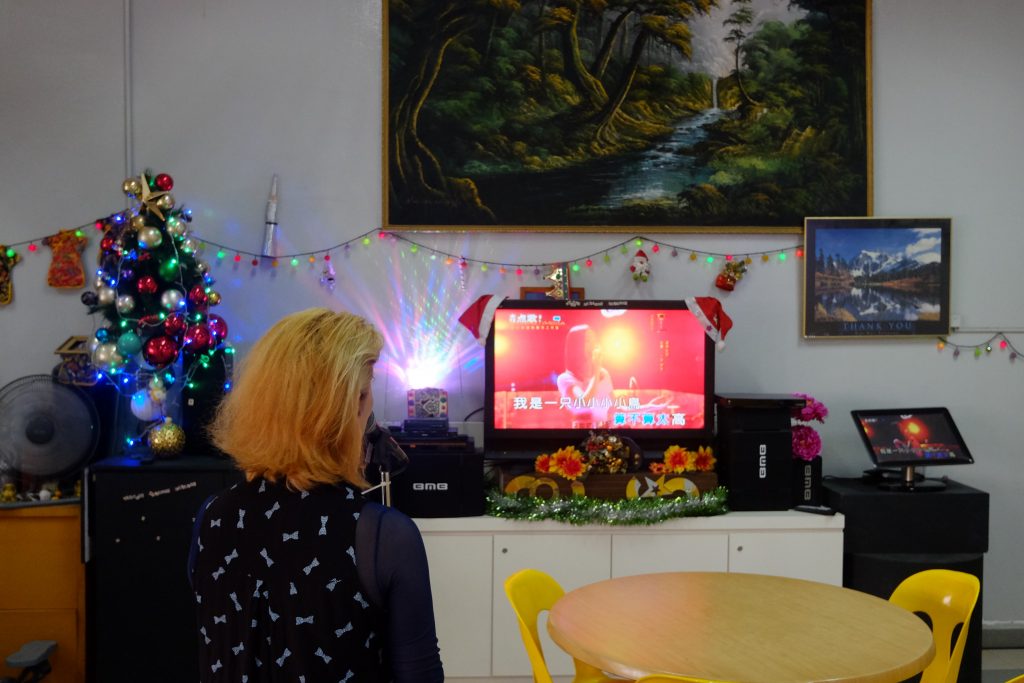 So now, can you guess where this is?