The Skinny on Bar Culture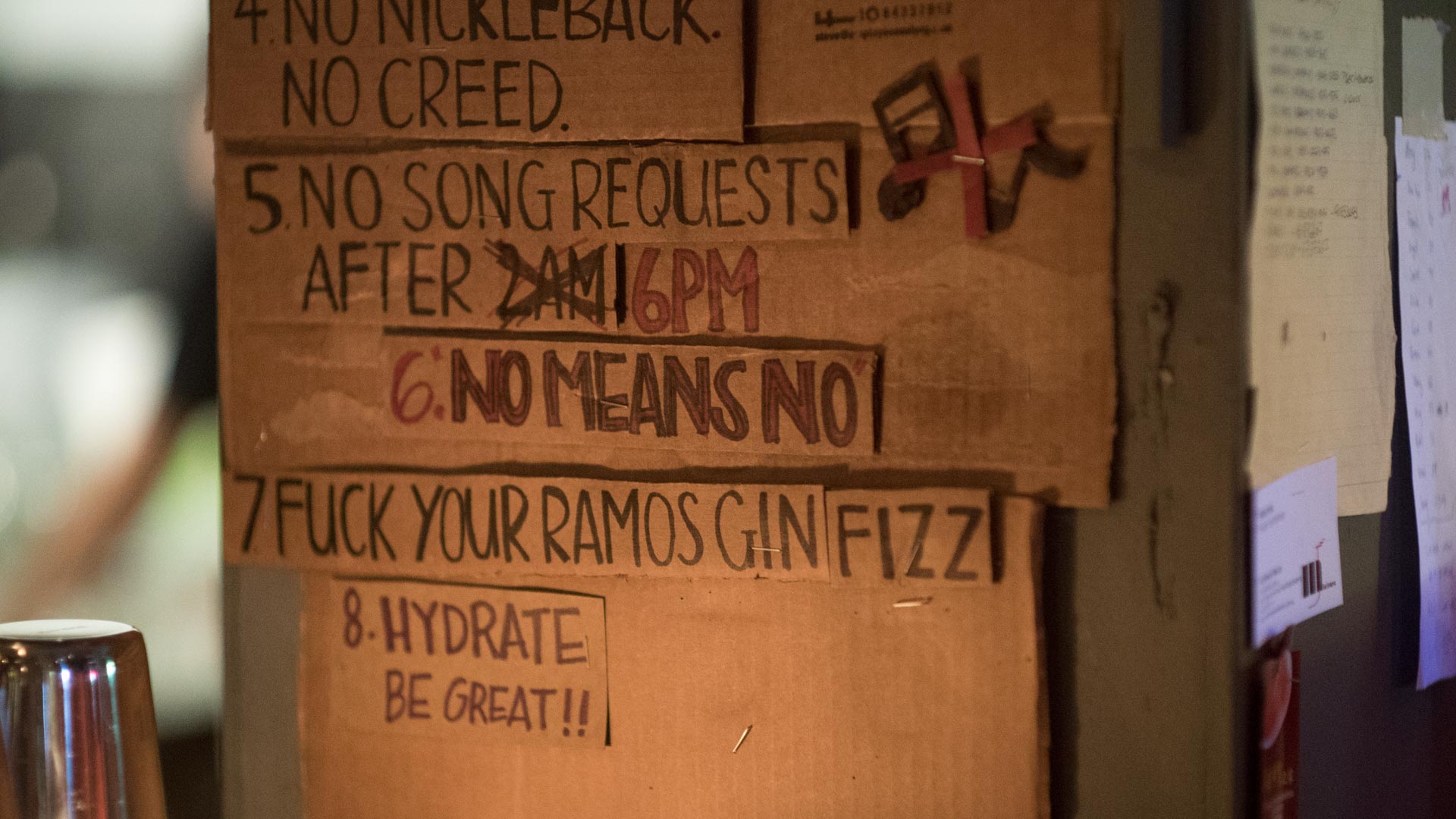 "I don't care how liberated this world becomes – a man will always be judged by the amount of alcohol he consumes – and a woman will be impressed, whether she likes it or not."
This is from Cocktail (1988), a film about a young man played by Tom Cruise who takes up bartending to make ends meet. Aside from being an interesting reference, the quote resonates as it posits the following question:
Why do we drink?
There are many reasons: impressing friends, rites of passage, "I just want to get fucked up". All are possibilities, although the last one is usually the consequence rather than the reason itself. Whatever it may be, our reasons for drinking are usually underscored by the same sentiment – a sense of community, best captured at the bars we frequent.
In the last 20 years or so, bar culture in Singapore has seen two distinct waves.
The first wave started in 1992 with the opening of Harry's Bar. Patrons of Harry's were served unpretentious fare – pints of Kilkenny and beer battered fish and chips, over leather seats and mahogany counter tops. The updated interiors might have revealed modern aspirations, but Harry's working class roots were firmly reflected in the distinctive neon blue logos that most of us are now familiar with.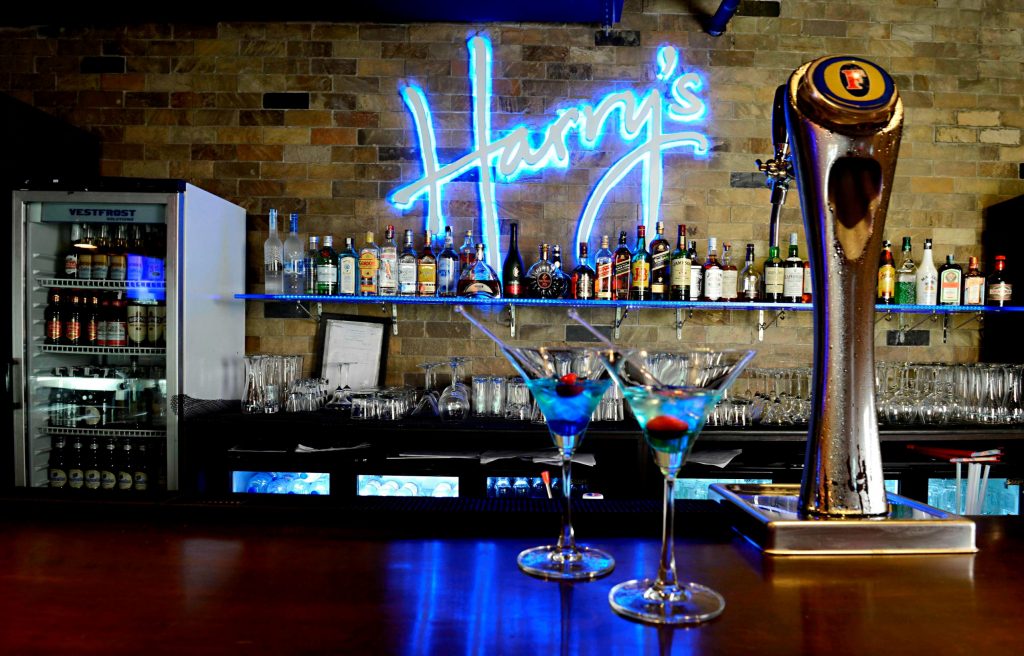 it didn't matter what bourbon was used with your coke
Harry's was a step up from your local coffeeshop / ktv joint. It was a place where one could bring a date, or commiserate with colleagues. More importantly, it paved the way for the euro imports. The Penny Black, Brussel Sprouts, Brewerkz, Muddy Murphy's – all of these were appropriations of European drinking culture and dominated the local bar scene from the early 2000s.
Like Harry's, these bars spoke to Singapore's working class and put a similar value proposition on the table – that under the indiscriminate eye of a Guinness Stout, everyone is an equal.
The emphasis was thus on the community surrounding the drinks; it didn't matter what bourbon was used with your coke as long as you got to drink it with your friends.
This was the ethos of first wave bar culture.
The Second Wave
Around 2011, the opening of bars like Bar Stories and Nectar introduced bespoke cocktails to the drinking scene, and with them, second wave bar culture.
It was a novel experience. Seemingly overnight, bartenders became mixologists. "How you going?" was replaced with "Sweet, Sour or Refreshing?" and practically no one ordered Gin and Tonics anymore. Instead, we ordered Elderflower with a dash of Hendricks, thank you very much.
At its peak, the movement even saw mixologists take cues from degustation menus and experiment with all sorts of local ingredients. Kaya Toast, Soya Beancurd and Laksa – all three hawker favourites now share the honour of having been synthesized into a cocktail.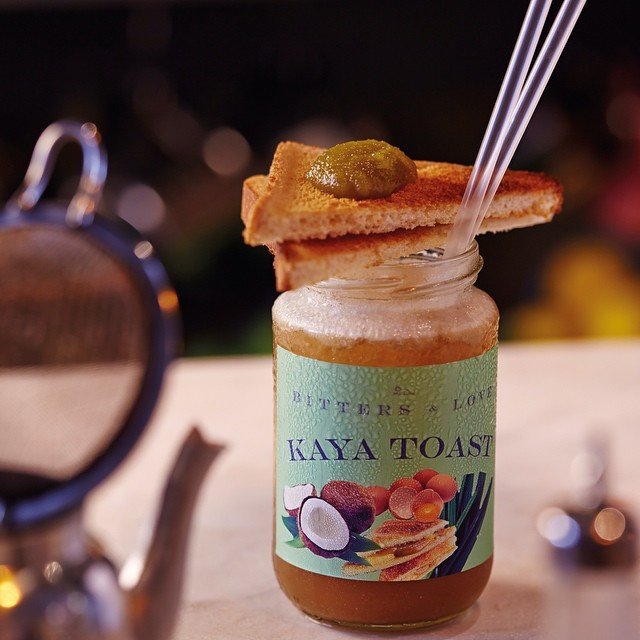 While the experimentation and education were great, the exclusivity that came with it wasn't. What followed the early mixologists were bars that required passwords to enter and tasteless gimmicks such as a 
S$26,000 cocktail
. Looking back, we were desperate to be cool, and we were losing our way as a result.
Thankfully, this period of experimentation eventually led to the emergence of a better all-round product. Bars such as 28 Hong Kong Street and Bitters & Love have picked up where the earlier mixologists left off, and have brought bar culture back down to earth.
At these places, the craft / artisanal nature of the drinks, while still taken seriously, have taken a backseat to the community and relationships forged at the bar. Call them super trendy watering holes if you will, these places are slowly bridging the gap between first and second wave drinking culture.
Enter Skinny's
"No Creed, No Nickleback. Everything else is fine." Explains Nick Haas, the owner of Skinny's Lounge. Unusual but not unreasonable – Creed, like rabies, is enjoyed by few.
When we first met Nick, we were told by him to do "whatever we wanted" for the piece. We suspected he was high but really he was just chill and we soon learned that his "anything goes" demeanour was a direct reflection of the attitude of the place.
Aesthetically, Skinny's is the antithesis of second wave drinking culture. Formerly a karaoke lounge (the kind with Dester Beer decals covering the front door), the external areas are loosely appointed with graffiti scrawl and a pool table.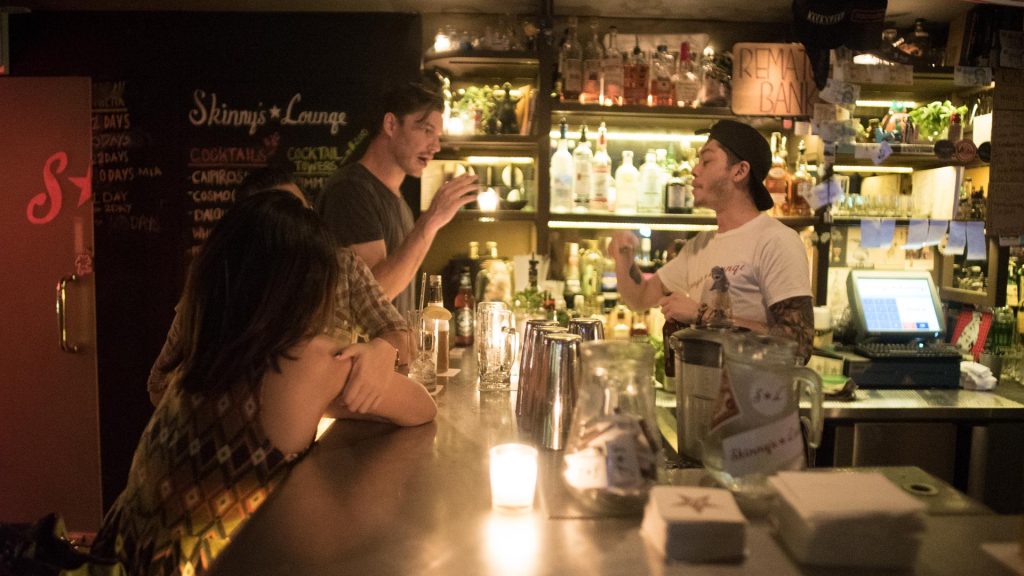 Inside, a Karaoke room with a live feed will catch your eye; so will the toilets with UV lighting and neon penis scribbles. Skinny's feels and looks like an American dive bar. But it's not special for its ambience. Nor even for its drinks – although you can and should order a Pimm's Cup Tower.
What makes Skinny's unique is the community that it has inadvertently created. By virtue of being one of the latest closing bars (3am on a weekday), Skinny's has become the go to place for off duty bartenders and chefs.
Jeremy Chua, a creative associate at Proof & Co and former head bartender at 28 Hong Kong Street, is a regular at Skinny's Lounge. He says that most times after work, all he wants "is a cold beer and a place to hang with his friends", and Skinny's, being open when his shift ends, has thus become the go to.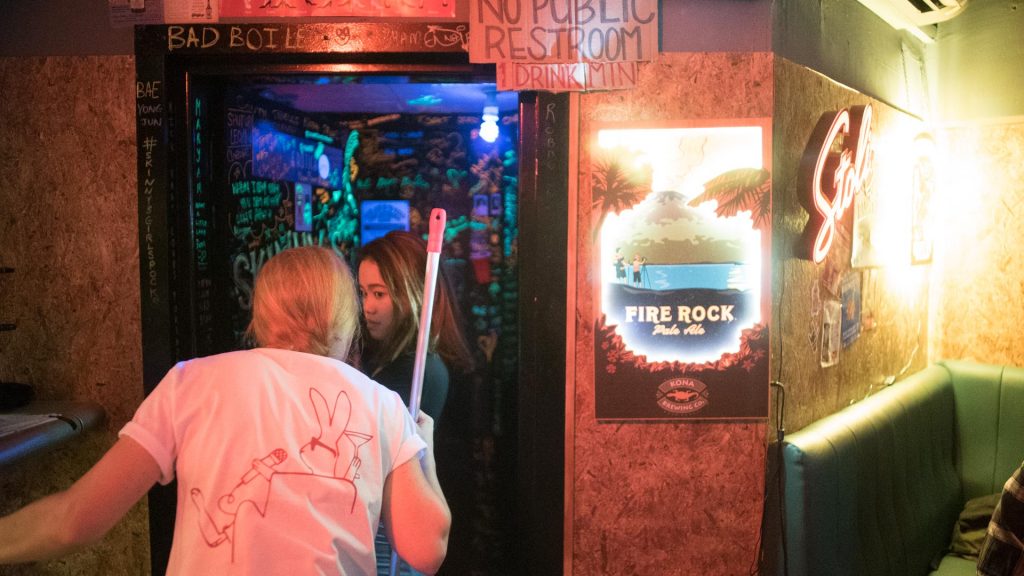 In a world filled with concept bars, the simplicity behind being a convenient choice at a late hour is refreshing. Bars, after all, are just places where people go to drink, and the experience doesn't have to go further than that.
Importantly, there's a self – awareness present at Skinny's, as can be seen from the "make it nice" option on the menu which, for the price of S$3.00, allows customers to enhance their drinks with "artisan spirits".
In a way, this is a nod to contemporary drinking culture, in which customers, while educated enough to understand the difference between Speyside and Islay, might just want the house pour. Sophisticated normcore, if you will.
Could this be the onset of third wave bar culture? And are dive bars now a thing? It's still early to say, and unless I'm horribly mistaken, the bar has no such aspirations. However, bartenders and their drinking choices make for logical catalysts, and we could very well see them lead a change in local bar culture.
What we do know for sure is that Skinny's happens to be the place that bartenders go to after work, and that's special if only for the fact that it is a throwback to the sentiment captured by the first wave bars – that in these places, the culture is built on a community of people, and not the ingredients found in your drink.