All photos by Zachary Tang.


Tone Deaf is a column where we discuss music. From personal stories to cultural analysis; from lyrics and instrumentation to music videos and live performances, we put it all under the microscope to understand how we experience music through our everyday lives.
For Singapore's thousands of retail workers, the most wonderful time of the year is anything but.
On top of extended opening hours and snaking queues, exhausted store assistants have found themselves battling yet another seasonal occupational hazard: festive music, played on loop for weeks.

Since the first week of November, when retailers began gearing up for Christmas, stores have swapped out their usual rotation of Top 40 hits for festive favourites.  The change has had devastating consequences for the employees literally forced to grin and bear it.
From jewelry store assistants sick of Santa Baby to atrium pop-up vendors assailed by Jingle Bell Rock, retail workers our writer spoke to described a savage assault on not only their eardrums, but their mental well-being.
Qing Ting, 19, insisted that the trauma is not worth the $8.50 an hour she receives as a low-level retail underling.
"I just wanted to earn some extra cash over the holidays," she said. "I thought I'd be dealing with crazed Black Friday shoppers and entitled aunties. I knew it would be soul-destroying, but I didn't expect to be hearing the words to White Christmas in my nightmares after one week."
The sound of handheld sleigh bells now makes her want to commit hara-kiri, she added. To preserve her sanity, she has banned all festive music, including carols, from her cell group's Christmas party this year.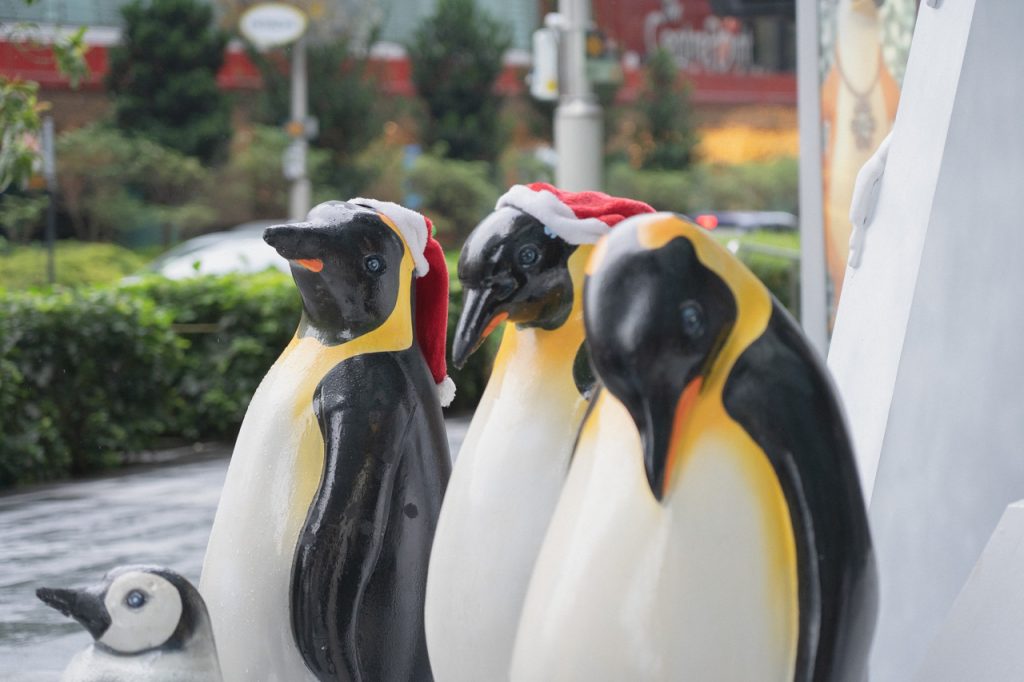 Another employee, who requested to remain anonymous, pointed out that workers have no respite from the music. Unlike shoppers, who have the option of plugging in to their phones, fleeing to the toilets, or just doing all their last-minute gift shopping online, retail staff have no choice but to suffer in silence. 
The worst part, he said, is having to do all this with a smile.
"On a regular day, I already want to gouge out my eyeballs after telling a customer that there really is no stock for the 165th time," he added. "Having to do this after 8 straight hours of listening to Last Christmas is cruel and unusual torture."
He described Wham's best-known hit as "worse than the Don Don Donki theme song".
"At least that's kind of catchy," he said. "Last Christmas is the earworm you never asked for. It doesn't grow on you, it just grows fat on your loathing and shame." (His other comments were not suitable for publication.)
A straw poll of retail workers in the Orchard Road area rated Last Christmas the most annoying Christmas song, just ahead of I Saw Mummy Kissing Santa Claus and Rudolph the Red-Nosed Reindeer.
In a bid to survive till December 31st, some workers have resorted to desperate measures. Over half of our interviewees admitted to calling in sick more than once. 
"I haven't put my chao keng skills to this much use since NS," admitted the Last Christmas fan. (All the GPs contacted by our writer declined to comment, citing patient confidentiality and concerns over POFMA.)
Others noted that they had begun seeing social media ads for silent retreats in Sri Lanka, noise-cancelling earphones, and Adam Khoo's courses.
However, such palliative measures are not enough for at least one group of workers, who informed our writer that they intend to seek hazard pay from their employer.
"We believe that the constant, unrelenting exposure to festive music constitutes exceptionally hostile work conditions for which we should be adequately compensated," said Hope Fu, a representative for the group, all of whom are store assistants at Silk Worm, the international mass-market fashion chain.
According to her, some members of the group have spent over half their seasonal earnings on counselling to cope with the distress.
Others have developed adverse reactions to hearing the words 'bells', 'Santa', and 'snow', including heightened blood pressure, breaking out in hives, and a sudden urge to projectile vomit.
"No one should be forced to listen to All I Want For Christmas Is You for 10 hours on end. If this is truly unavoidable, then the only decent thing to do would be to compensate us fairly for the physical and mental distress we've endured," said Hope.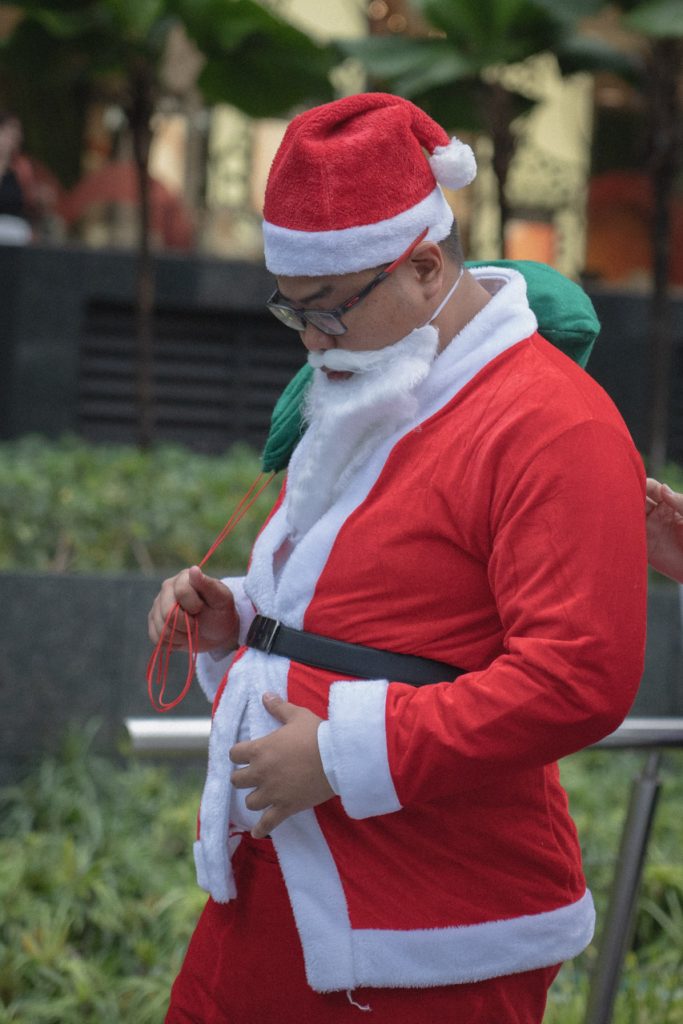 When contacted for comment, a spokesperson from Silk Worm said they were looking into the matter.
"We take employee welfare very seriously, and value their contributions to keeping the shopfront looking alive, especially in this challenging retail climate," she said.
"We welcome all constructive efforts to resolve this issue, and will be happy to offer them $20 store credit in recognition of the value they bring to the company."
Nonetheless, all our interviewees recognised that relief, for now, is still a long way off. Even after the leftover log cake is scraped into the bin and the last bottle of shower gel re-gifted, there will be no silent night. 
"It's going to get worse before it gets better," sighed Hope.
"The minute the Christmas trees come down, they'll be getting ready for Chinese New Year."
In case it needed to be said: this is satire, please don't POFMA us.
All we want for Christmas is more reader engagement. Send us your most hated Christmas songs at community@ricemedia.co .