Photography by Marisse Caine.
Immigration has become a hot topic in recent months. But thus far, the discussion has largely centered around foreigners that choose to come to Singapore. But what about the other side of the picture? In this 'Singaporeans Abroad' series, we share with you the stories of locals who—thanks to living in a globalised world—have found success in different corners of the globe, whether financially, romantically, or for the pure joy of adventure.
We kicked off the series with Wendy Ong, the Singaporean woman who manages Hollywood's biggest stars. Now, we bring you Jasmine Khemani, a Singaporean woman who travelled and worked in different corners of the globe for multiple decades of her life—bringing her to a crucial encounter with one of Pablo Escobar's drug dealers. This story is told from her perspective.
Growing Up In Singapore
As a Singaporean, I have noticed that our community can often be judgmental. I am lucky to come from a family that is progressive, but growing up, I found it difficult to come to terms with the expectations society had of me.
As a girl, I was expected to look for a husband and kids. But when I was young, I dreamt of travelling and a career. I didn't know the word feminism, but I was one by nature.
From New York To China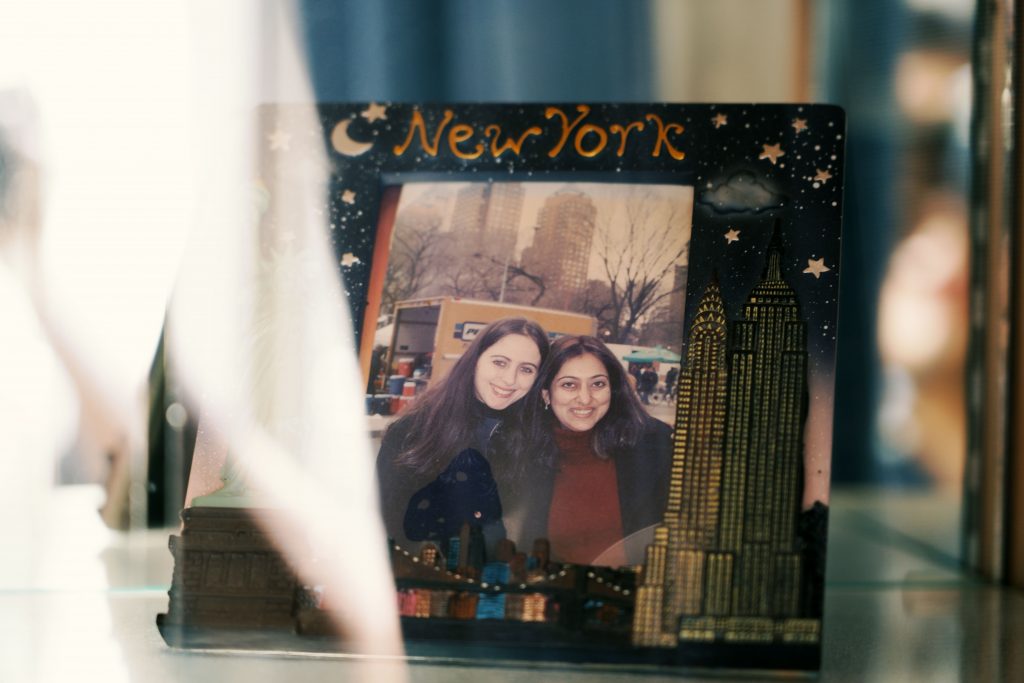 When I was old enough, I eventually made a very impulsive decision to pick up and leave. I was restless and yearned for adventures. Singapore was also very different in the 90s, I didn't know any expats or foreigners. Now it's multicultural and different.
My cousin was studying at NYU, and I saw that as my way out. I felt so restricted, and America represented freedom then.
I didn't know what I was getting myself into—the visa process was complicated and university there was expensive, so I had to work side jobs to pay my own way through college. Throughout university and after, I worked for an import-export company in New York.
The boss of that company taught me everything to do with trading, merchandising, and so on. He eventually split from the other boss and moved to China, so during the summer holiday I would go visit him in Yiwu to learn about the business there. We were focusing on general merchandise, so things like dollar store items—cups, glasses, brushes, and so on.
My colleagues in China convinced me to start my own company with them. And call it beginner's luck, but it went so well. So there I was, studying my ass off at college while running a business, and it worked. Not to say it was easy though, because I would make sales by literally going around New York asking businesses if they wanted to import dollar store items. I remember how I felt so insecure at the time, like I was never good enough.
But looking back, I think, "Wow, how did I manage that?"
Colombia
After completing my degree in 2003, I moved to China. It made sense to be there with the business, but after only two years there everything crashed. The market was saturated because many Chinese suppliers were shipping to the US, and I couldn't compete with the prices. I was left with two options: wrap up the business, or try South America. I had one client in Colombia, Jack, so I decided I would try living there.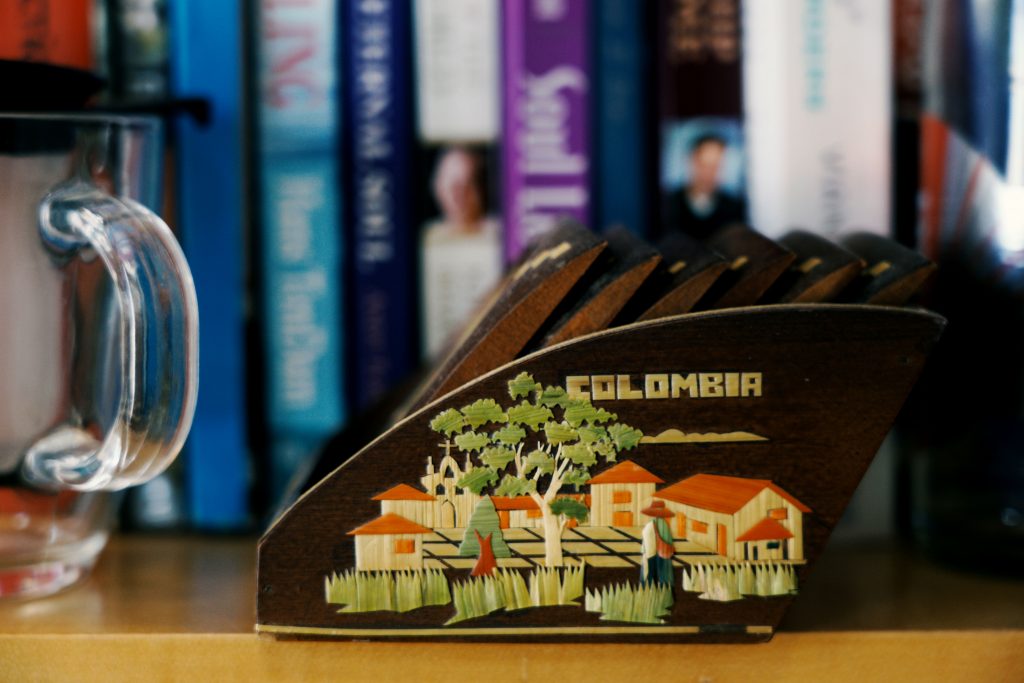 I moved there at the end of 2005 and lived with Jack, but he turned out to be a con-artist. He cheated me of a lot of money. He was a Sindhi man, married to a Colombian sex-worker. I did have a foreboding feeling for a while, but it wasn't until my neighbour Carlos spoke to me that I found out the true reality of the situation.
One afternoon, I was so upset with Jack that I went to a food court near my home, and bumped into Carlos. He asked me to join him for some food, and he told me not to trust Jack; that Jack was not a good person.
I didn't know what Carlos did up to this point.
"Trust me. I wouldn't lie. As a drug dealer, my word matters," he told me.
"In the drug world, your word and trust are the most important."
I was shocked.
He continued to tell me how he had just come back from New York where he was in prison for 10 years.
"Do you know who Pablo Escobar is?"
"No," I replied.
"I work for his group."
I had no idea who Pablo Escobar was at the time. The internet in 2005 wasn't like it is today—I didn't even know what cocaine was. Some people would say, "Oh you're in Colombia are you doing drugs?" but I was still that innocent Singaporean at heart.
I could have judged him, but he was the only person who told me the truth about Jack.
Looking back, it's crazy. I tried to look for Carlos later on, but he kept moving houses and changing numbers so I never saw him again. I will never forget him, he was a great guy.
He spoke about being a dealer like it was any other job—tailor, barber, drug dealer, it's all the same. It's just work.
While it didn't change my perspective on drugs, it changed my perspective on people. Coming from Singapore, we are very judgmental of people who commit crimes. And again, I'm not an advocate for drugs, but I am an advocate for having a flexible mindset.
I had this image in my mind of what a drug dealer was—which was ugly, dangerous, scary, angry, narcissistic. I thought that if you run into people like that they would have a gun and shoot you. But Carlos was more like a Santa Claus. He was nice, kind, a genuinely good person. He spoke the truth.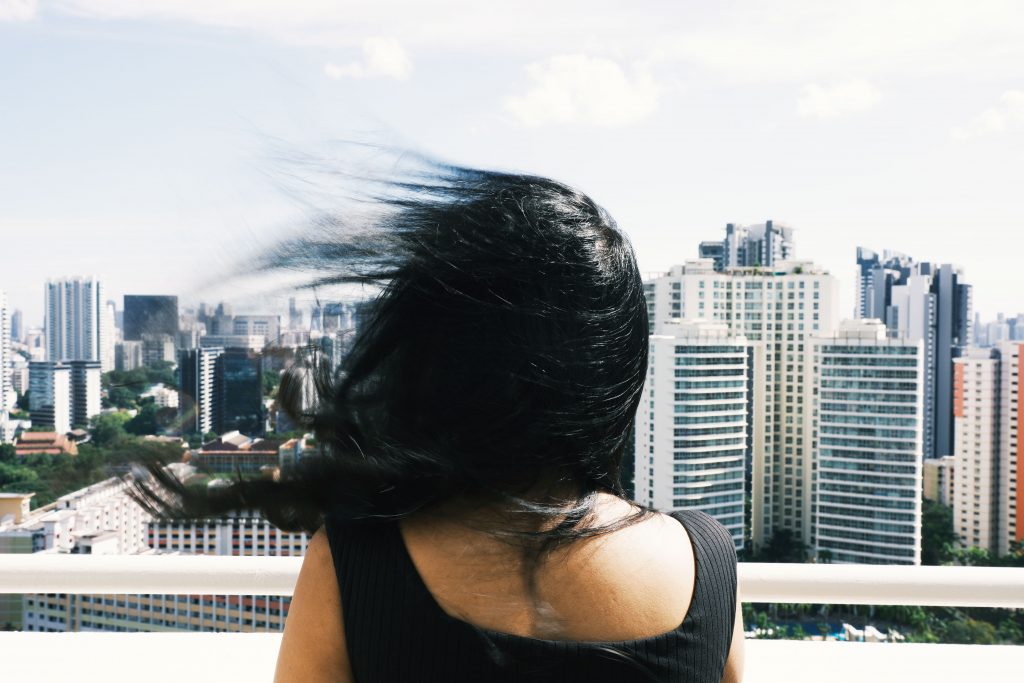 That experience in Colombia opened me to so many new experiences. I eventually got a lawyer to deal with the situation, and she and her female partner became my best friends there. It was so exciting to go to gay bars since I never had gay friends before. It was all still very taboo in Singapore at the time.
After losing all that money, I didn't want to leave Colombia and go back to China or Singapore because I was embarrassed it would make me look bad, or 'lose face' as we would say in Asia. But I met another man, Alejandro, a freight forwarder in Bogota who gave me a lot of business over the next two years. Thanks to him, my business picked up. Different clients would come to me asking for various items, and I would source them for the best price from China.
Eat, Pray, Love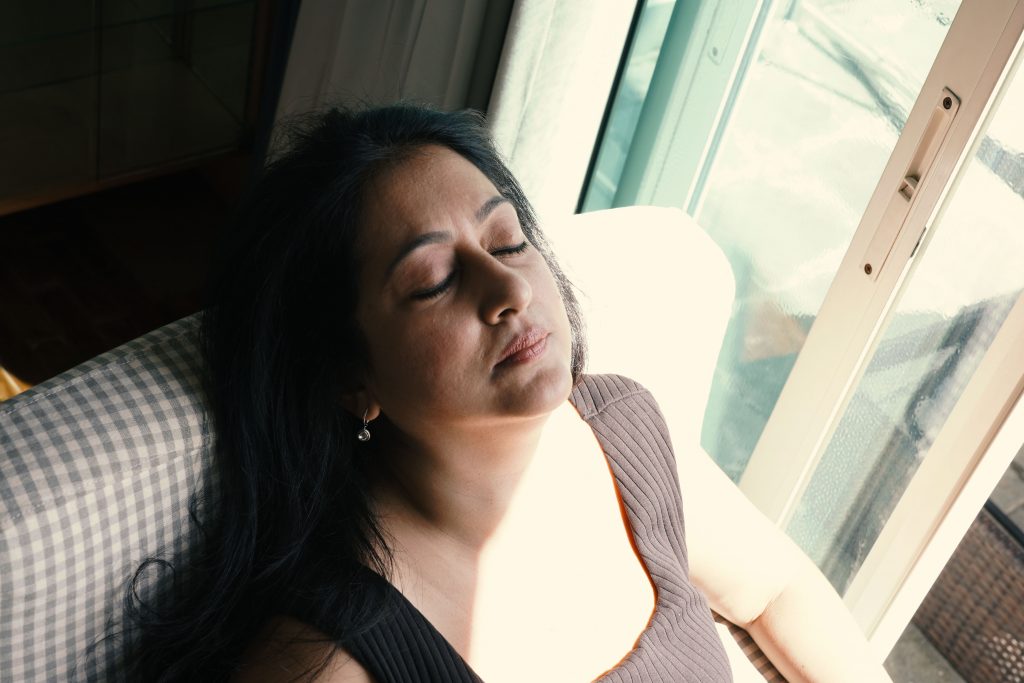 While my job was stable and I built a great community of friends in Colombia, I did feel far away from Asia. I missed it. So in 2007, I decided to go back to China. That didn't last long, as after only a few years there, I realised I was reaching burnout. I was 38, single, working all the time and I didn't know what I was doing. So I came back to Singapore in 2011.
To my surprise, I felt so out of place. I wasn't happy. After my extensive travels I didn't feel ready to settle back down at home. Within 6 months, I went on my own 'eat pray love' journey from Singapore to Koh Samui, Chennai, Mumbai, Dubai, and Morocco. I was backpacking and I did courses in scuba diving, divine healing, angel healing, hypnotherapy, and past-life regression.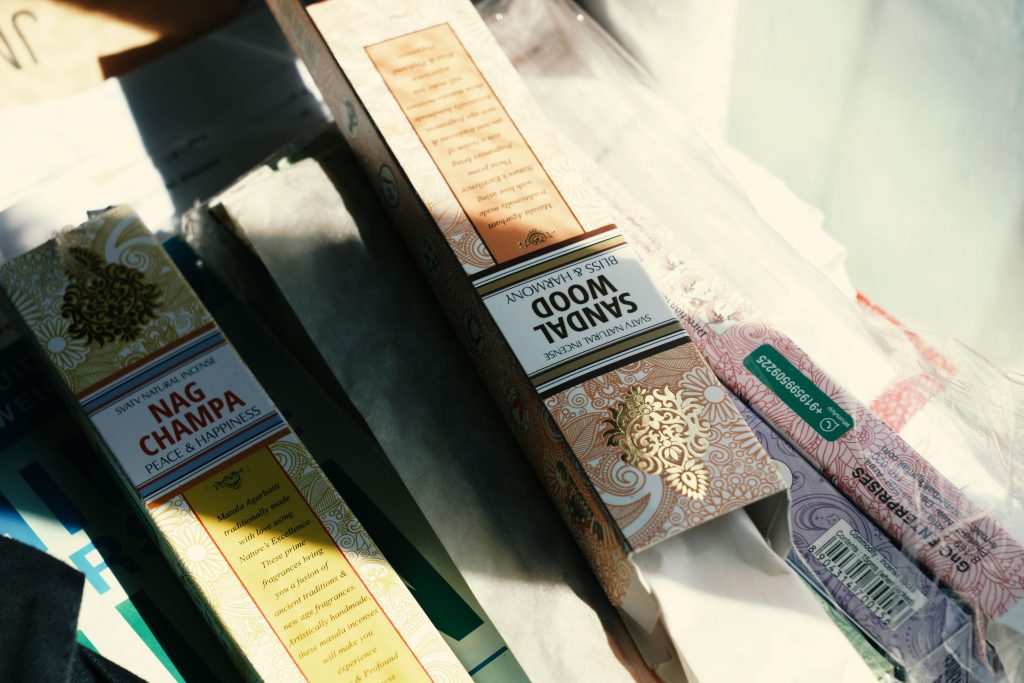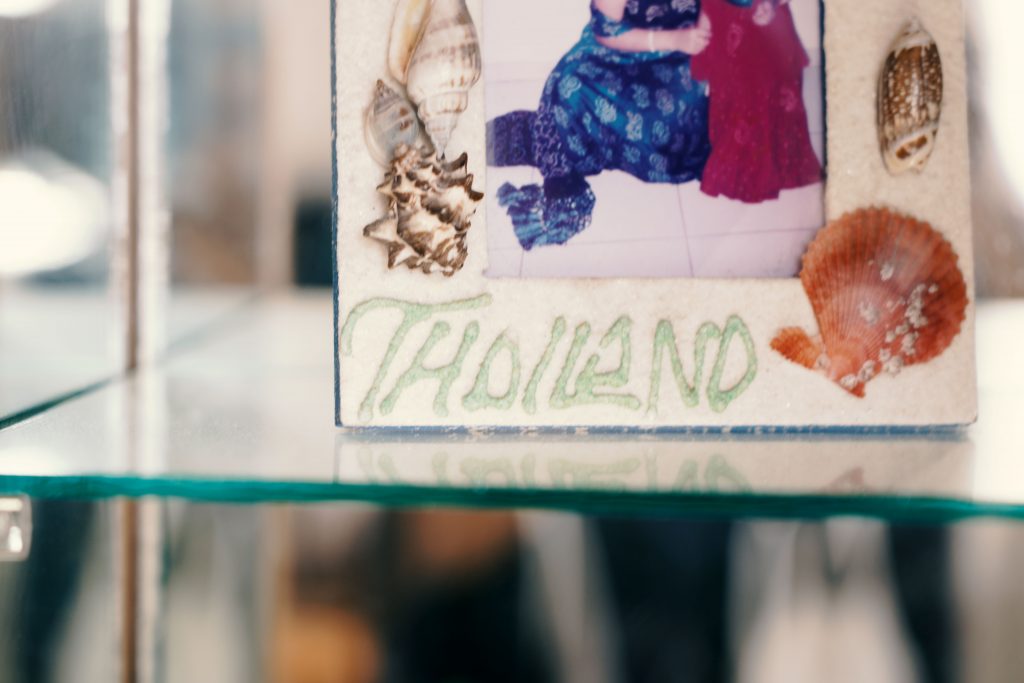 Not even backpacking could stop me from being a super kiasu Singaporean and picking up therapeutic courses wherever I could.
I eventually ended up in Dubai in 2012 where my brother lived. One day he said, "You doing nothing ah?"
I said, "Not really."
"Come follow me," he asked. "I'm meeting the CEO of Souq." (Souq is an e-commerce platform now owned by Amazon.)
I was in ripped jeans and a t-shirt because I didn't care. My brother was talking me up, telling the CEO about my experiences in China, Colombia, and so on. After the meeting he was like, "You're hired."
So I lived in Dubai for a couple of years. I loved the job, but I didn't like Dubai. I didn't like the 7-star lifestyle. I didn't like that I needed to wear makeup wherever I went—I'm too hippie for that. So being the impulsive person that I was, I decided to leave Dubai one day in 2013. I packed my bags and I went to Bali with no agenda. My goal was to practise healing, but I was happy unwinding and chilling.
In Bali I made a lot of Singaporean friends which made me so happy. One Singaporean friend of mine was a lawyer in Singapore but moved to Bali to retire and open a hair salon. Another Singaporean had a restaurant.
I was really glad to be hanging out with Singaporeans because at the end of the day, no matter how far I travel, I am still very Singaporean. Many people think that I am 'Indian' because I am Indian by origin, but in terms of my identity, I feel Singaporean more than anything else.
There, I started a business planning wellness retreats. It was successful and I made good money. But after 5 retreats, I realised that even if the money was good, it wasn't sustainable. You never know when your next retreat is, or if enough people will sign up.
Coming Home
I wanted a stable income so I started job hunting in 2018, and found a stable job at a start-up in Singapore that makes me happy.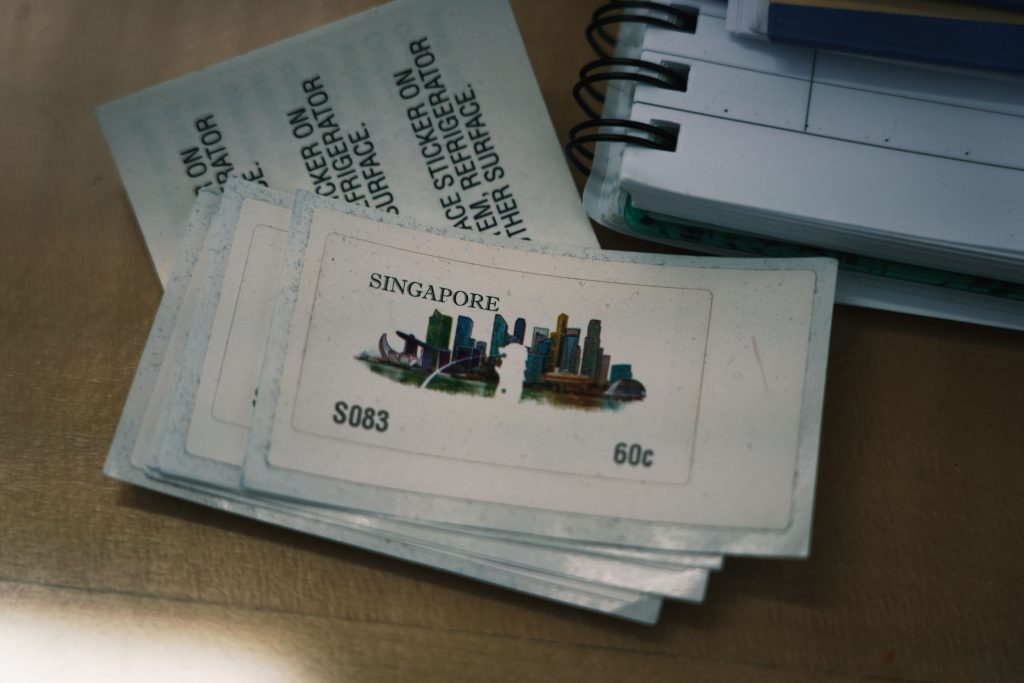 Looking back, I do believe I would have saved more money if I had lived in Singapore all along. I never had a stable income travelling. I had businesses, short stints, jobs. When I did save money in Dubai, I burnt it all in Bali.
In Singapore, I would have climbed up the corporate ladder, but I wouldn't be the person I am now. I have learned to define myself by my experiences and not by my job, career, or relationship. Going out into the world opened my eyes to how much is out there, and how our problems don't need to necessarily stop us.
Without my travels, I wouldn't have the crazy stories, the exposure to different cultures and languages. Not only did I make so many friends overseas, but it made me tolerant, patient, and less judgemental. I learned to take life as it comes, and to be open to what comes my way—planned or not.
To anyone else who wants to take the plunge and follow their dreams, I'd say: Go for it, life is short.