By Asia, For Asia: Is Netflix Set To Transform Local Television?
Commentary
Current Affairs
11 Aug 2016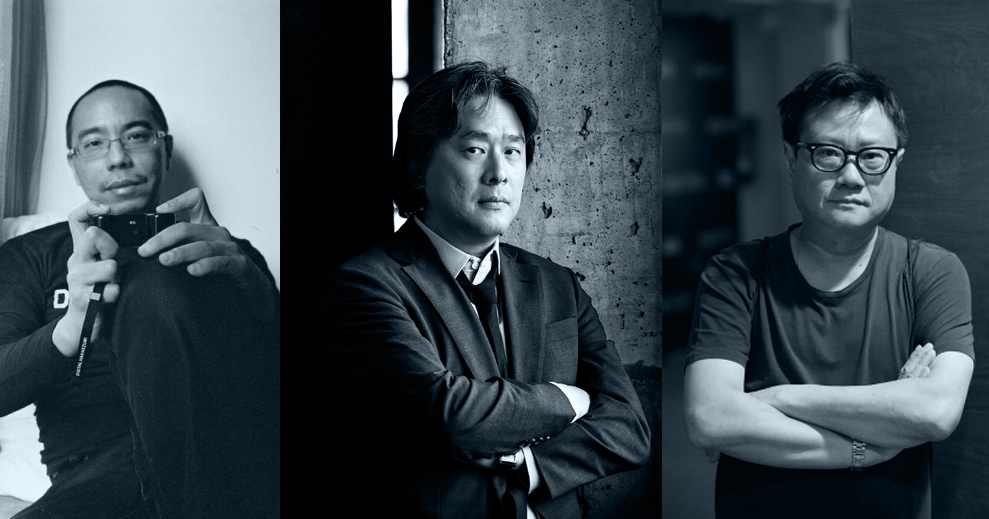 It came as a surprise to some when news broke that Wong Kar Wai will direct a new
18-episode drama
with the backing of Huanxi Media Group.
Known for the lush, neon-tinted cinematography of his feature films, his TV debut will surely inspire both praise and condemnation from casual and die-hard fans alike.
Nevertheless, this news could not have come at a better time. It's not new for film directors to transition into television, and as Netflix commences its foray into the Asian market, many are undoubtedly anticipating the direction that its Original Series' might embrace.
Who might they decide to work with? Will they choose to work with Asian directors to produce programmes that are distinctly Asian?
We, for one, would love to see a Netflix collaboration with these four filmmakers.
(1) Park Chan-Wook
Director of this year's The Handmaiden, Park is known also for films like Oldboy and Sympathy for Mr. Vengeance. The plot lines of his films often revolve around savage characters driven by a vendetta or an unquenchable thirst for blood and violence.
At the same time, his particular brand of black humour has a strange way of resonating with audiences, offering rich, artificial worlds that force us to confront our human vulnerabilities.
Any serial binge-watcher would have noticed by now that Netflix's creations tend to adhere to a specific variety of moody aesthetics. In this universe, Park Chan-wook would fit right in.
Korean Jessica Jones, anyone?
(2) Apitchapong Weerasethakul
In his latest film, Cemetery of Splendour (2015), soldiers are possessed by a mysterious sleeping sickness. Throw in dreams, magic, and colour light therapy, and you have all the kaleidoscopic trappings of a typically psychedelic Apitchapong fantasy.
Upon the completion of this film, the director announced he would no longer make films in Thailand, and this has left plenty of room for speculation on his next venture. Not one to refrain from pushing boundaries, Netflix would surely benefit from Apitchapong's tastes in pastoral ornamentation and the supernatural.
We would like to see Narcos with a twist of Stranger Things, set within the dense foliage of Indonesia's rainforests.
(3) Comedy Central Asia
This doesn't really count as a director, but just last month, Comedy Central Asia announced its first Asia Original Stand-up Series. Featuring the likes of Vivek Mahbubani, Atsuko Okatsuka and Sharul Channa, audiences can expect hilarious interpretations of Asian cultural taboos and practices alike.
Think Master of None, Tina Fey's Unbreakable Kimmy Schmidt or even the return of subtly excruciating but brilliant family affair Arrested Development. Netflix is no stranger to comedy, and a series by Asia and for Asia would surely be as well received as those intended for Asian-American audiences.
(4) Eric Khoo
If My Magic (2008) isn't the single most incredible and heart-breaking film of Singapore's cinema history, we don't know what is. Most Singaporeans might also be surprised to learn that his 2005 film Be With Me was the first film in Singapore to explicitly feature a lesbian couple.
The Mee Pok Man and 12 Storeys director has traditionally dealt with the complex issues embedded in Singapore's social fabric, many of which often play out in quiet struggles that go unnoticed. This has him well placed to tackle more serious subjects, like the ones that transpire in Orange Is the New Black.
With issues surrounding race, class and gender gaining more and more prominence in the mainstream media, it's about time a Singaporean voice joined the conversation—with Netflix's support, of course.
–
Sure, all of this is purely speculative. But when Kevin Spacey broke the fourth wall in House of Cards, the collective public ceased to doubt Netflix's prowess in producing spellbinding original content. From what we've seen from Netflix so far, it's clear that its presence in Asia isn't just about market share. At least we hope it isn't.
What it has, by being here, is an opportunity to transform Asian television by tapping on the immense talent available. Hopefully it'll do so, and also look beyond the directors mentioned here.