In Japan, A Town Called Usa Celebrates Trump
Current Affairs
Encounters
Features
Travel
23 Jan 2017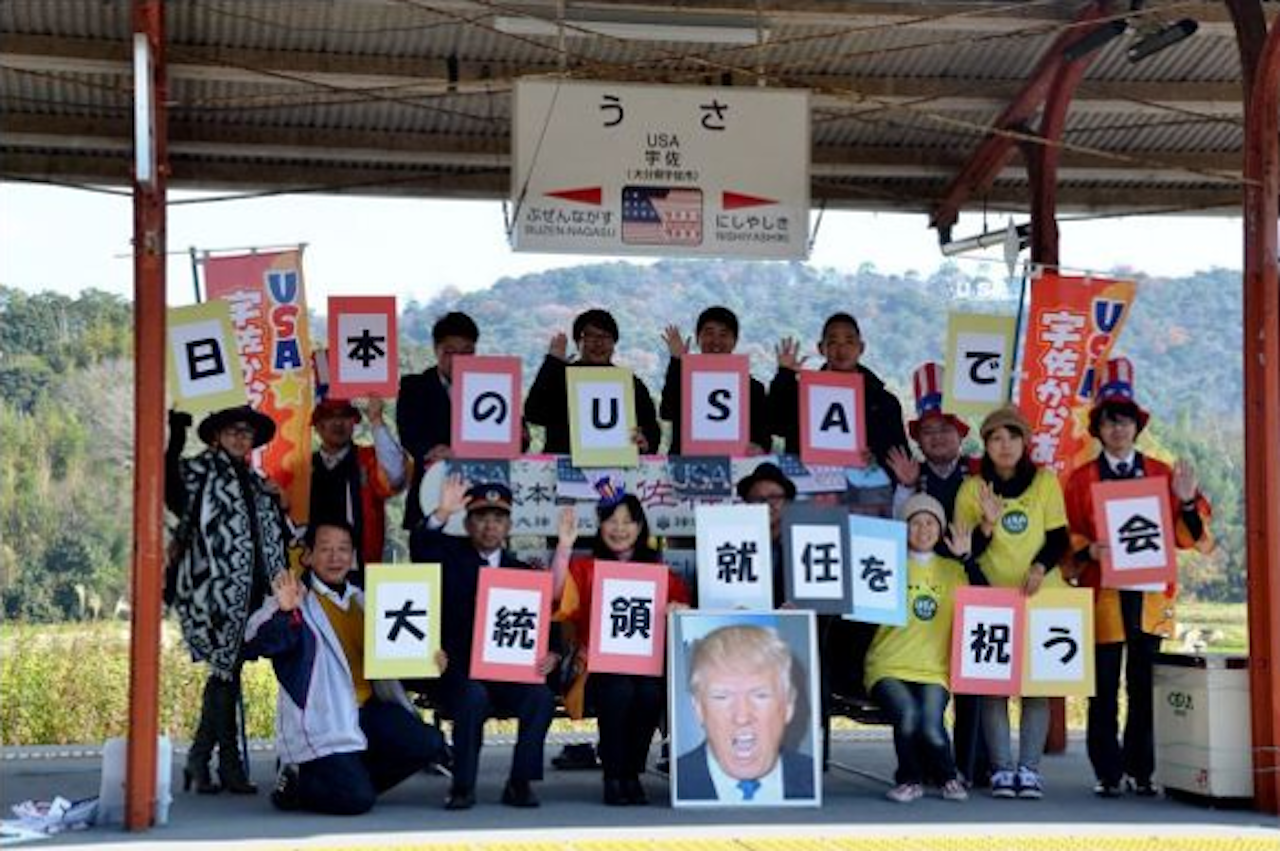 Image credit: Usa City Official Site
Following the news that Donald Trump has taken the form of an inflatable cock, a small town in Japan has come under fire for kind-of-but-not-really celebrating Trump's inauguration.
The town, named Usa (pronounced 'oo-sah'), is located in Oita Prefecture on Kyushu Island. As Trump's inauguration festivities unfolded over last weekend, Usa City decided to hold its own celebration as well. To make this happen, the 'Extravagantly Celebrate the American Presidential Inauguration in Japan's USA Association' was formed.
According to Rocket News 24, the association's mission was to decorate JR Usa station with American style decorations including stars, stripes, and a cardboard cutout of Trump. The cutout, in particular, was meant to capture the unique stance Trump sometimes has where he's holding the front of his jacket but also "kind of giving a thumbs up."
Having tagged the city as "Japan's USA," local citizen groups are also hoping the pun will charm tourists. On the city's official site, a banner reads, "Dispatch Japanese USA (Usa) to the world!" It even has its own Usa candy, which is made from rice and malt. Coincidentally, a sign at Usa station depicting the Usa Jingsu Shrine looks uncannily like the American flag.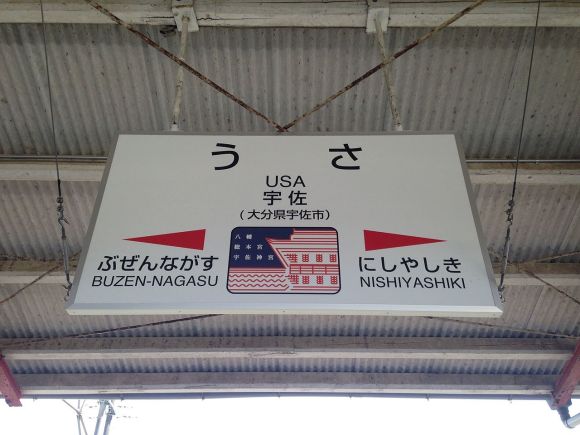 While Usa City's event succeeded in attracting a fair amount of publicity, a bulk of the response was negative. This came as a rude surprise to the locals who were only hoping that more people would visit Japan's USA.
Emails and phone calls received by the Usa tourist association demanded to know, "Are you celebrating someone who doesn't seem to support Japan?"
In response, Yuko Yoshitake, one of the organisers, was quoted as saying that he hoped people would consider their actions with a kind heart.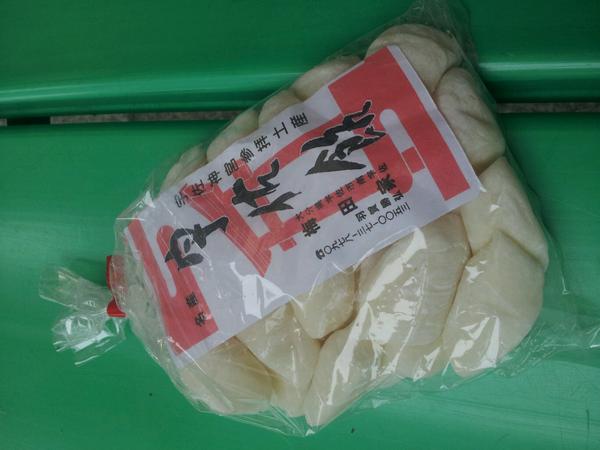 More likely than not, Usa City's actions were simply a result of well-meaning ignorance. Or perhaps it was a genuine attempt to capitalise on a world event that has proved profitable for countries like China.
After all, this isn't the first time an "American themed" event has been organised. In 2008, a concerted effort was made by the city to revitalise the area by utilising the 'USA' in Usa City. Such efforts included an Usa City signboard made from 100 aluminium boards in the style of the Hollywood sign. Accompanying this was an observation deck at Kuriyama which was surrounded with playgrounds and cherry blossoms.
Usa Station's signboard and name, as it turns out, are actually tributes to the American flag.