One of the first Singlish words I learned when I moved to Singapore was
kiasu
, literally translated as 'afraid to lose' in Hokkien, and is used to describe the typical Singaporean attitude of FOMO (or fear of missing out). Some call this an unfair stereotype. If so, it's a stereotype that Singaporeans have applied to themselves.
A kiasu mindset denotes scarcity and a zero-sum view of the world. In this world: if you win, then I lose. This mentality extends from Singapore's hypercompetitive school system to hour-long queues for bubble tea. 
The problem with this scarcity mindset is that it precludes the possibility of win-win outcomes. It shifts the responsibility from the individual to society at large. Instead of asking 'what can I contribute?,' we ask 'what's my fair share?'  
This attitude of blame and resentment is especially noticeable when the economic pie is shrinking. Recently, Singapore entered a technical recession. According to the Ministry of Trade and Industry (MTI), Singapore's gross domestic product (GDP) will shrink between 5 per cent and 7 per cent in 2020, wiping out 2-3 years of economic growth. Increasingly, there have been calls for Singapore to 'chart a new path' for its economy.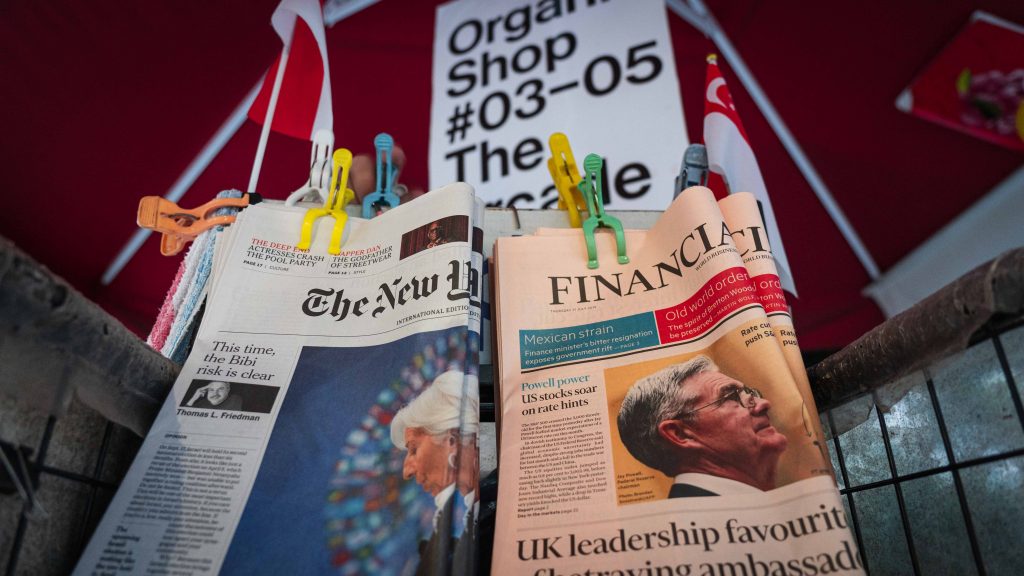 But maybe, success doesn't have to come at somebody else's expense. As Retail for Good
—
an initiative of the National Volunteer and Philanthropy Centre (NVPC)'s Company of Good
—
demonstrates in its partnerships,
collaboration through digital solutions can produce win-win outcomes, one that drives businesses and communities forward. 
Retail for Good: A Partnership Between Online Retailers and Charities
Online retailers and charities are more similar than you think. They both have the same problem: how do I expand my reach to online users? How do I drive online awareness of my services? And how do I use data to better understand the needs of my customers and donors? 
The solution is obvious: the two should join forces.
This is where Retail For Good (RFG) comes in, leveraging its relationships with online retail partners like Amazon, Shopee, Fave, and Carousell to drive partnerships with non-profit organisations across Singapore. Retail for Good is an initiative that brings retailers and e-commerce players together to make doing good a seamless and convenient part of the shopping experience.
From the retailer's perspective, these partnerships are a chance to both give back to the community and better understand the needs of their customers. Amidst the pandemic, Amazon, Shopee, Fave, and Carousell have all found ways to respond quickly to the changing needs on the ground. 
During circuit breaker, for example, the demand for meals skyrocketed as families who were unable to work struggled to make ends meet. In response, Amazon Singapore partnered with the Food Bank Singapore, using their logistical network to offer same-day delivery of food packages.
"When the pandemic was at its peak, we were receiving 50-100 individual emergency requests weekly for immediate food aid," said Margarita Seah, Management Associate at The Food Bank Singapore. "The Amazon Flex delivery partnership, which was started before RFG as part of Amazon's COVID-19 outreach, was able to accept a large number of requests and make swift arrangements for deliveries—all within 1 day."
The success of this early partnership led to later RFG initiatives like the Amazon x RFG Wishlist campaign that facilitated in-kind donations through Amazon's wish list function.
Shopee, on the other hand, leveraged its active online rewards program, where shoppers can donate their Shopee Coins (100 coins = S$1) to charities of their choice. They also give customers the option to make in kind donations through their Lend a Hand If You Can campaign, which allows shoppers to buy items at a discount to benefit their non-profit partners. 
"1 in 5 users on our Shopee Coins Rewards programme are choosing to donate their Shopee coins to charity," said Tiger Wang, Head of Marketing, Shopee Singapore. "Two reasons for this is that our platform makes it a) convenient to donate, and b) creates minimal hassle for our users as they receive Shopee Coins with each purchase. Donating a few hundred coins may not seem like much, but at scale, it really makes a difference."
Digital solutions are also being deployed at the checkout aisle. Fave, the local fintech platform, uses its FavePay network of QR codes to enable charities and organisations to easily collect donations through its 10,000 participating merchant locations. Armed with the Fave app, shoppers just need to scan the Fave QR code at checkout to donate to a charity like the Children's Cancer Foundation, Ren Ci Hospital or Dover Park Hospice.
In 2019 Fave merchants raised a total of S$63,500 to benefit a variety of nonprofits across Singapore. The projected donations in 2020 is expected to be over S$100,000. 
Finally, the online marketplace Carousell called on its users to list free items as gifts to charities, beneficiaries and other users as part of its blessings movement.  The movement started from a new mother appealing for donations and support to become a permanent category on the platform. For NDP, over 20,000 free items were listed and contributed using the app.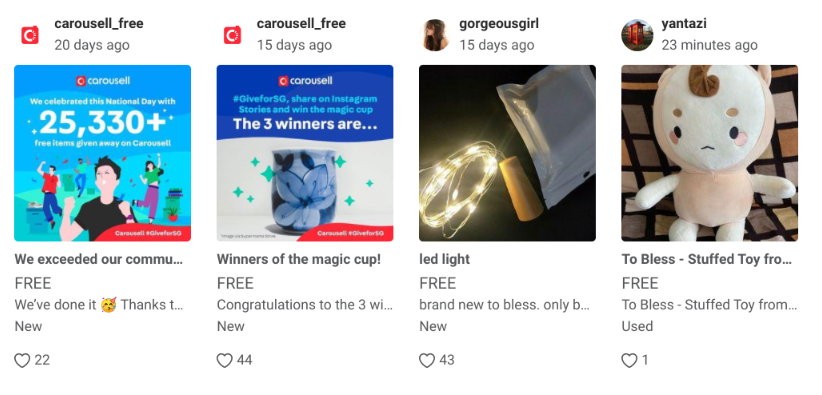 How Have Charities Responded? 
Speaking to charities about their retail partnerships, the most common refrain was the efficiency and transparency that these programs provided. 
"Amazon Flex delivery provided a much-needed tech solution to match drivers with our ration delivery," said Margarita from the Food Bank Singapore. "They were instrumental in helping our understaffed team make meal deliveries to our 360 beneficiary organisations."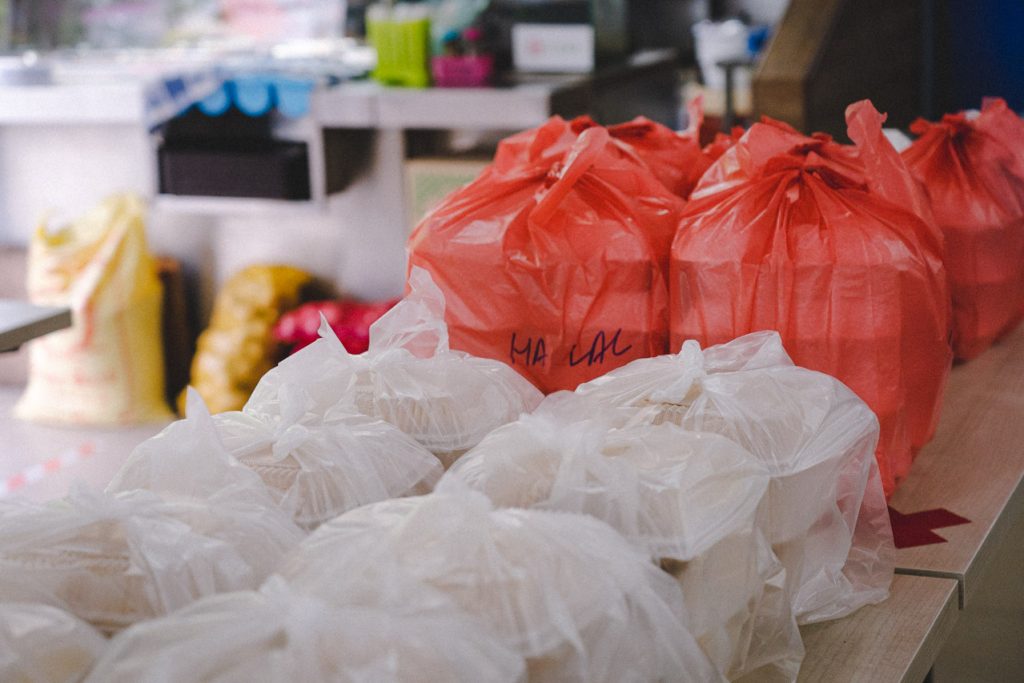 Charities have also realised that donors are more willing to give when they know exactly how their donations are being used. 
Take Children's Wishing Well (CWW), a charity that focuses on supporting disadvantaged children and low income families.
To this end, CWW has joined the Amazon X Retail for Good Wish List campaign, which aims to encourage shoppers to purchase items listed on the wish lists of charities like CWW. These items were selected based on direct feedback from children and their families. 
"Our programs go beyond just supporting families with essential supplies," said Joanna Tan, CEO of CWW. "It's also about empowering children to make their own decisions, whether that's choosing their own groceries for their families at supermarkets on a fixed budget, or picking which school supplies they actually need."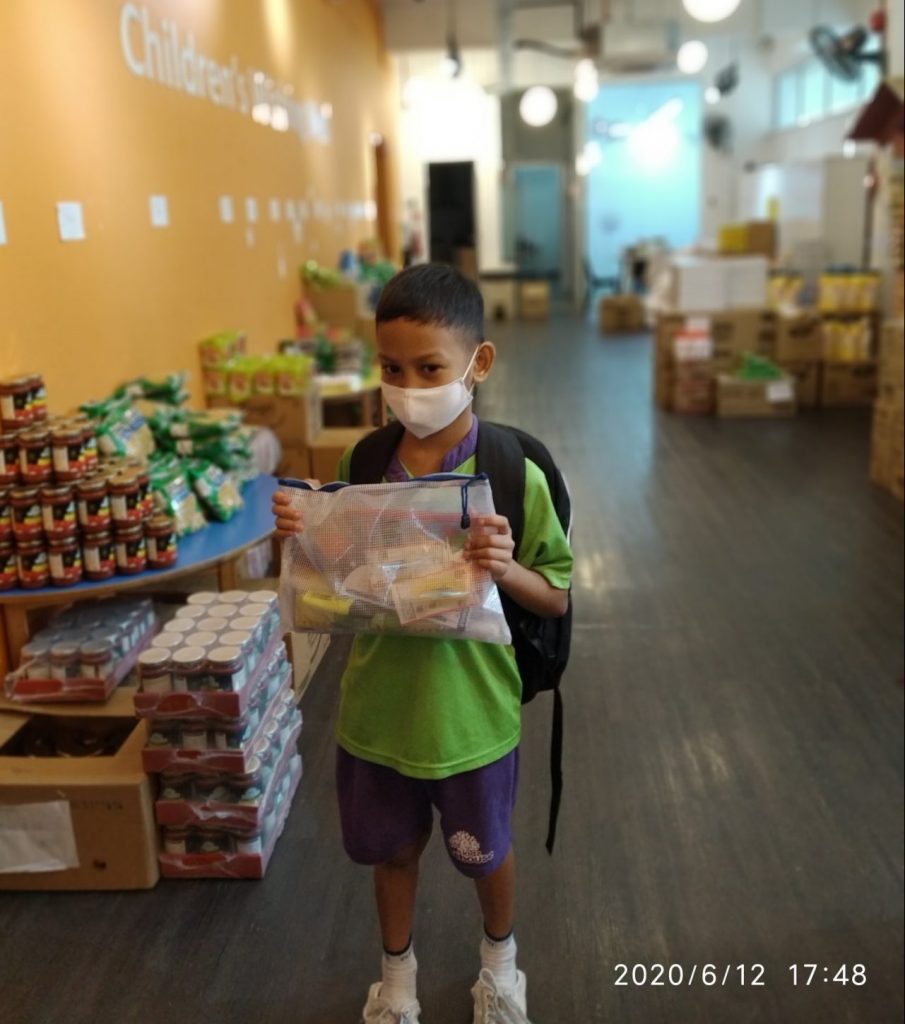 "Singaporean donors have become more discerning. They want to be able to decide where their funds will go," explained Joanna. "The Amazon X Retail for Good Wish List program gives both our beneficiaries and our donors more of a say. It's a transparent process that builds trust and engagement."
Digital Not a Substitute for the Human Touch
During this pandemic, the retailers' partnerships with charities have generated much-needed awareness on the plight of families in need. They have allowed charities to cut through the noise and reach a new base of online donors, at a touchpoint where Singaporeans are most amenable to giving: when they're shopping for themselves. 
In the long term, this will go a long way to reshaping online behaviours, by lowering the barriers to giving and ingraining a spirit of charity into the consumer's lifestyle. 
But there's also a limit to online interactions. According to the charities interviewed, purely online programs lead to lower levels of satisfaction among donors. Awareness is only a start. Clicking a few 'Donate' buttons isn't enough. Beyond monetary contributions, donors are looking for meaningful connections to the community. 
"Digital organising can facilitate community building, but it's not a replacement for it," said Joanna. "After all, we're in the care and people sector."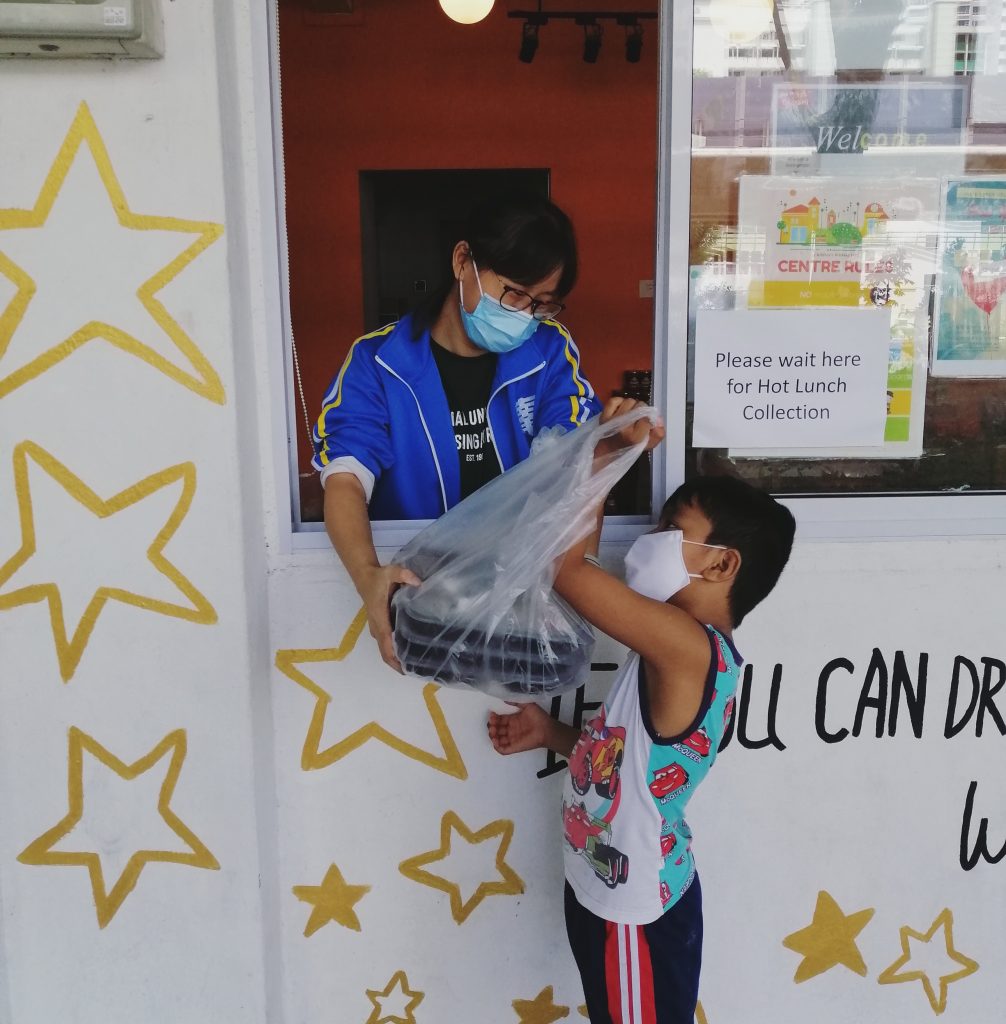 All of this requires a shift away from the kiasu scarcity mindset and towards finding ways to share and add value, from fighting win-lose battles to seeking empathy and common ground. It means consumers, businesses, and charities coming together to better understand the communities they serve. 
In navigating these difficult times, Singaporeans have to believe that it's possible to do well and do good. 
Collaborate as a corporate partner in Retail for Good and other initiatives at
companyofgood.sg/collaborate
.
This story is sponsored by Company of Good.
Company of Good connects organisations to do good strategically, sustainably and impactfully. Through its initiatives, like-minded organisations can learn, network and collaborate for good.  
Company of Good is a part of the National Volunteer & Philanthropy Centre (NVPC), which is the steward of the City of Good vision for Singapore. The City of Good vision is supported by initiatives for People, Organisations and Leaders.