Role: Prime Minister of Singapore, Singapore
Organisation: PMO . Singapore
Posted 1 day ago. 151 views.
Job description
Singapore is an island city state on a mission to rebrand itself. Once known for its meritocratic system that focuses solely on paper qualifications, the country is now in the midst of transforming itself to create a more dynamic and creative society. We're doing away with the PSLE, finally, and this is only the beginning.
For far too long our people have been branded as book-smart drones who can't really perform in real world situations. Only a complete revamp of our system will allow us to be the new-age country that we aspire to be: the Finland of the East.
We are seeking a Prime Minister to provide the leadership, management and vision necessary to make this change possible. But forget the President's Scholarship, MBA, or any kind of relevant experience. Singapore doesn't need a template politician. Rather, the ideal candidate should have boundless positivity and a level of cluelessness about government that would make Donald Trump drool with envy.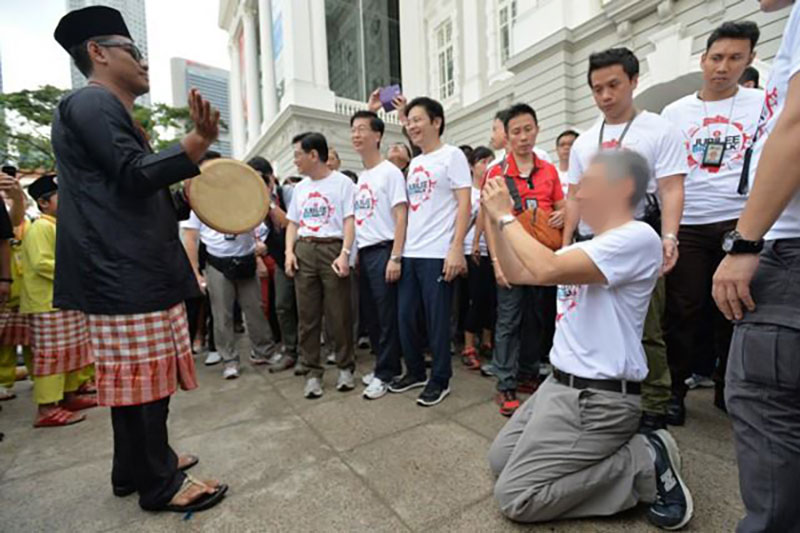 Position summary
As head and face of the government, your main goal is to connect with the masses and score popularity points for the party. You will be the saviour who descends from his ivory tower to interact with Singaporeans from all walks of life. You are not a scholar or an academic, and the best way to foster a deep understanding of Singaporeans is to live like them.
You will practise tai chi with the elderly, welcome schoolchildren at the school gate, drink beer with uncles at the kopitiam, and help pick up trash in the opposition wards. On weekends, you will do yoga with millennials and deliver fruit baskets to hospices.
You understand the importance of good political communication, even if your last mass presentation was to your course coordinator in polytechnic. Your National Day Rally speeches are inundated with emojis, acronyms and Singlish. You quote George Takei and share classical art memes frequently on your social media. But you will still visit the community centre every Sunday because you understand the Pioneer Generation is still not internet-savvy.
You will host a giveaway for your million-dollar salary every other month on Instagram. The lucky winner is likely to gamble it all away at MBS or on Bitcoin, but you have no qualms.
All you need is faith in your fellow Singaporeans. Which you have plenty of.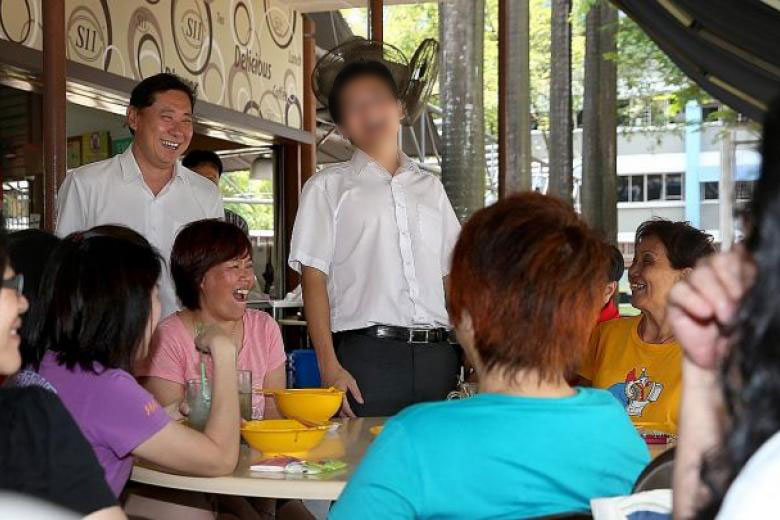 Minimum qualifications
ENFJ personality.
Good party planner who knows how to organise fun activities for Singaporeans and colleagues in Parliament.
Proficient in the use of Microsoft Powerpoint and the laser pointer when presenting to a large audience. Knows not to use Clipart or Wordart, also extremely familiar with the "not more than seven words" rule in slides.
Mastery of Mother Tongue, and some proficiency in a third language or dialect.
Has a sense of colloquial humour. Enjoys a mix of Jack Neo and Royston Tan films.
Has a deep understanding of SGAG and memes to connect with a social media-savvy population.
Avid Redditor and EDMWer who understands the real challenges that Singaporeans face.
High alcohol tolerance.
Previous political experience not required as long as all the above criteria have been met.
No Bachelor's degree necessary, as long as personality and character are deemed a right fit for the position.
Interested applicants may submit their resume and cover letter to community@ricemedia.co. Only honest and funny applications will be considered.