These are Singapore's Best Fake News Stories Ever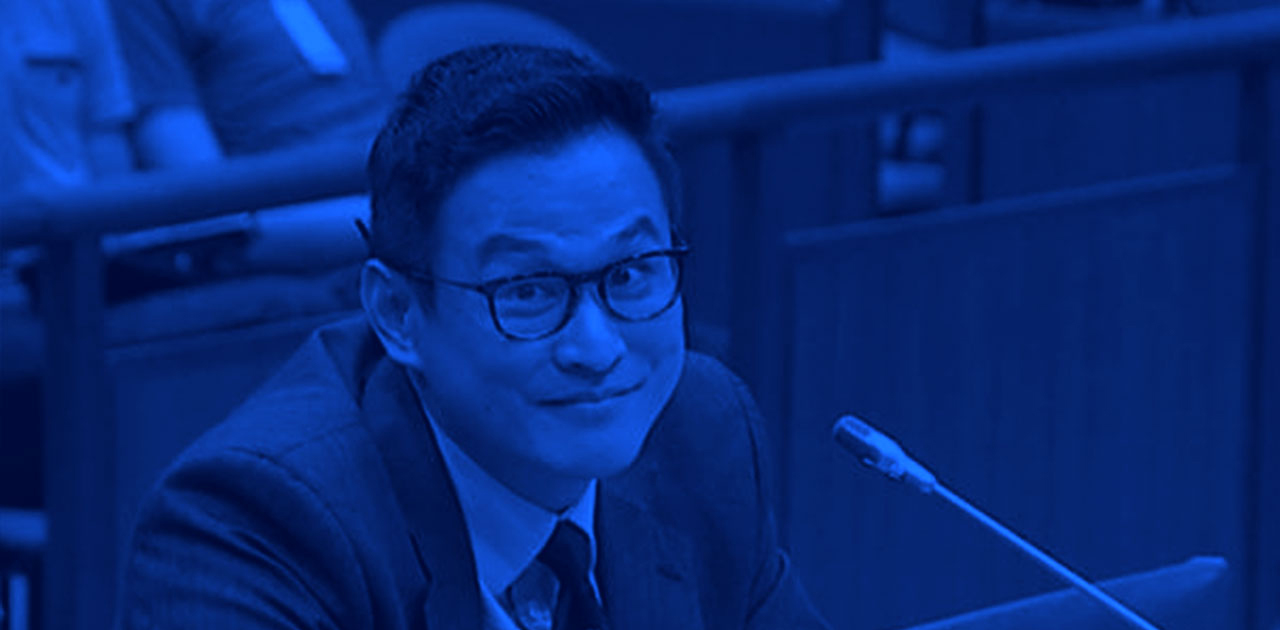 During eight days of televised interrogations/consultations, fake news was the buzzword that drove a wedge between the government and the public.
We had epic battles featuring Shanmugam v. PJ Thum, and Kirsten Han v., well, Kirsten Han.
What the Select Committee on Deliberate Online Falsehoods (DOF) failed to discuss in those sessions, however, was the extent to which fake news had already permeated our society.
It doesn't necessarily have to be on the scale of "Crooked Hillary". But the number of times fake stories made the headlines here is still a cause for concern.
Take "Singaporean Swimmer Loses Penis After Large Grouper Mistakes It for Sea Worm" for example. It's just one of more than 20 completely untrue articles with a ridiculous clickbait headline that went viral over the past two years, according to a quick search on Mothership. Your uncle probably sent it in a family group chat too.
It just takes one slip-up for fake news to be disseminated – even the government has been guilty of that. As a reminder of how easy the country can be besieged by falsehoods, here are the best fake news that have either fooled even the most discerning reader, or were simply too outrageous:
1.       Did Teo Ser Luck Really Say That?!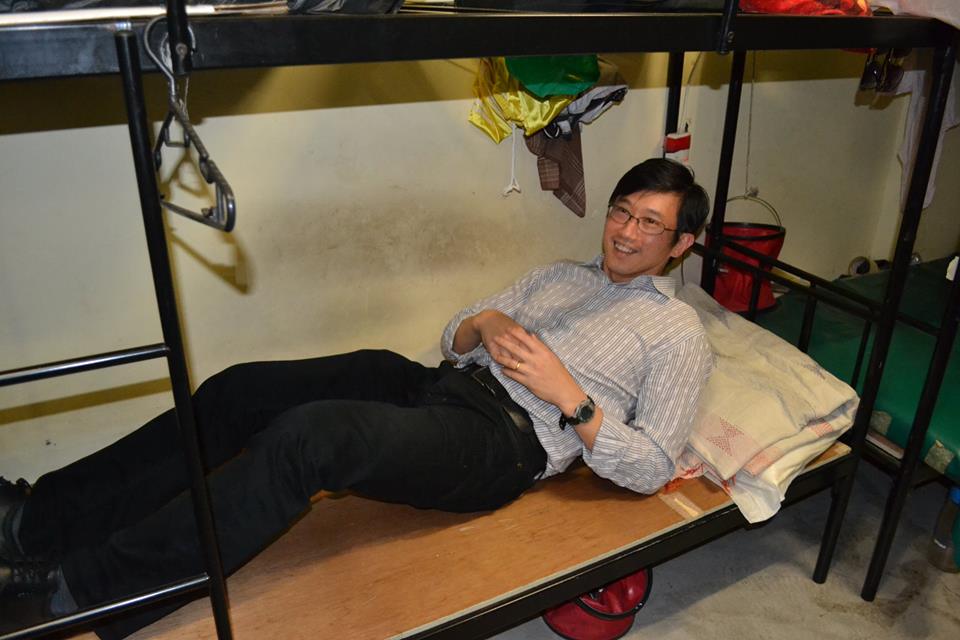 Ex-minister Teo Ser Luck caused quite a stir on Facebook in 2015.
The Ministry of Manpower posted a photo of him lying on a foreign worker's dormitory bed during a visit to mark International Migrants' Day, accompanied by the caption: "I learnt that some workers prefer to sleep without a mattress as they are used to it back in their home country. They find it more comfortable and cooler too!"
The caption was amended a few hours later to remove the second line. But by then the damage had been done; cue online rants of MPs "collecting their million dollar salaries" while living in their "ivory tower".
As it turns out, Mr Teo did not make any of those statements. The caption was the work of a administrator for MOM's Facebook page, prompting the ministry to issue an apology.
What an own goal by the government, whom we're supposed to trust with giving us 100 per cent accurate information.
Fake news rating: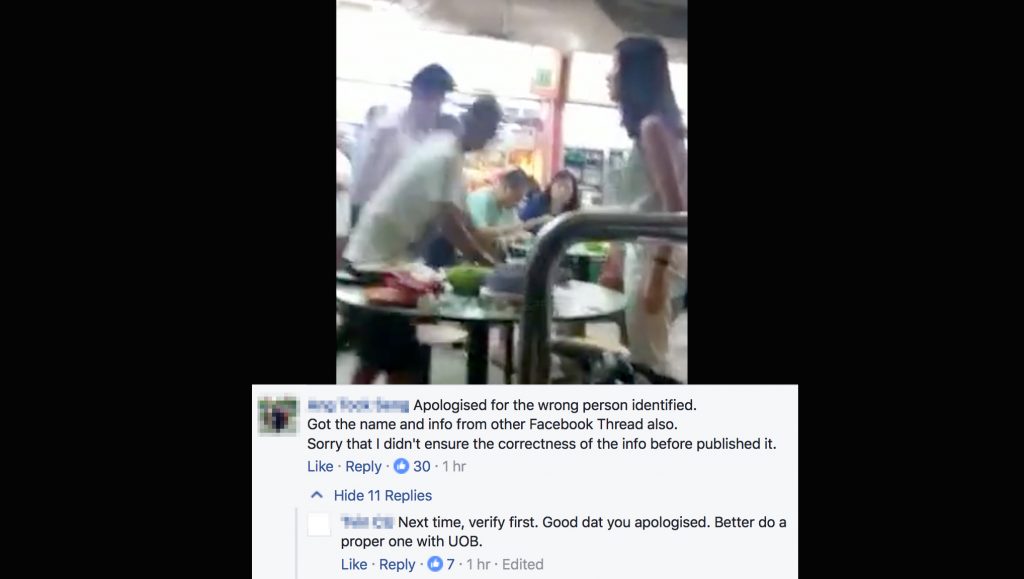 In a perfect example of
"
it
'
s true because a few people said so, no evidence needed
"
, a UOB employee was misidentified last year as one half of a couple who bullied an elderly man at a coffee shop last year.
No one bothered to check. Instead, keyboard warriors donned their online vigilante capes and went out in full force, calling for her sacking. The wrongly accused lady had no choice but to defend herself on Facebook.
While one of the accusers publicly apologised, it makes you wonder how the charge was even made in the first place. A cunning move to sabotage someone, perhaps?
Shame on you, netizens, for defaming an innocent person.
Fake news rating:

3.       The LRT Collision that Did Not Happen (Thankfully)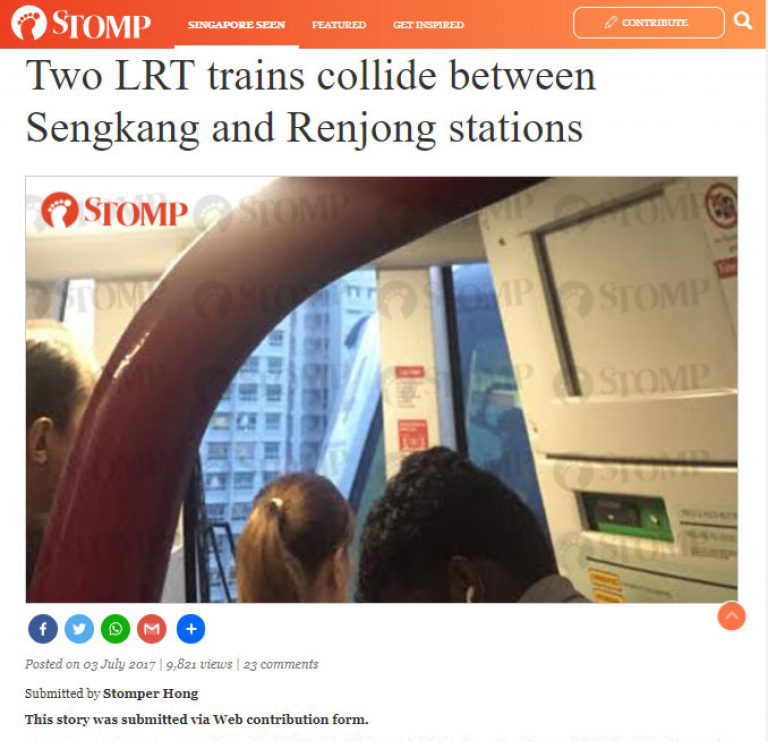 In an op-ed published in 
Today
last year, Senior Minister of State for Communications and Information Chee Hong Tat said that the mainstream media are trusted news sources that the public can turn to for
"
accurate and reliable
"
information.
Strangely, those comments came three weeks after The Straits Times erroneously reported that two LRT trains had collided on the Sengkang line. In reality, the two-car train had in fact stalled suddenly, causing a few standing passengers to lose their balance.
ST's story was sourced from its citizen journalism website Stomp, which already ranks low on reliability since it relies solely on reader contributions.
With the sheer resources and responsibility of being the largest newspaper in Singapore, ST really shouldn't have made such a boo-boo.
Fake news rating:

4.       The Optical Illusion of Punggol Waterway Terrace's "Collapsed Roof"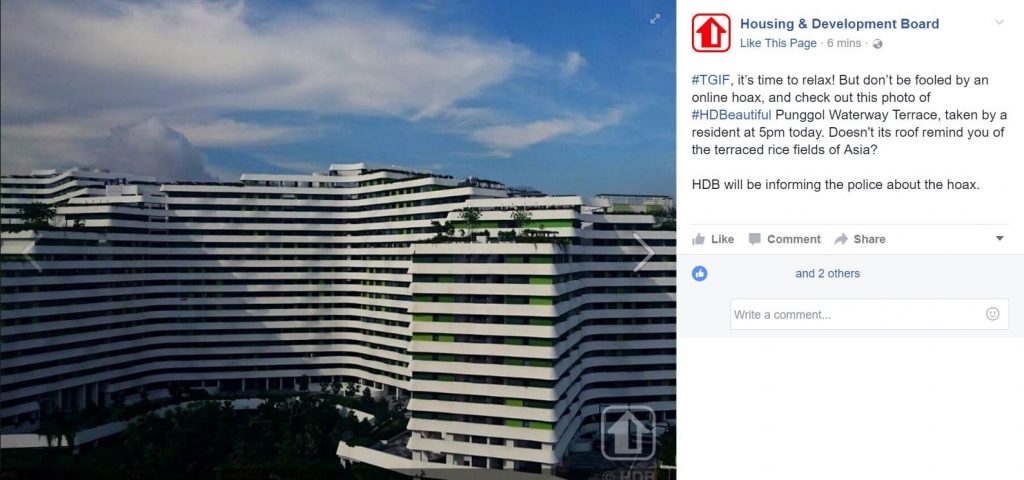 Any article on All Singapore Stuff should really be taken with a bucket of salt.
In this episode of "Terrible Tales by A.S.S", the roof of the premium waterfront BTO flats had supposedly collapsed or caved in, depending on where the eyewitness was standing. It sounded just like the story of Henry Penny, the chicken who thought the sky was falling.
For added 'credibility', the article deliberately mentioned that residents there had previously complained about poor workmanship in their flats. Never mind that the residents themselves were alive and well enough to refute those allegations.
The article went viral, and a few unlucky policemen and firemen had to be dispatched to a non-emergency.
This was truly Singapore's version of Pizzagate.
Fake news rating:

5.       When You Don't Fact-check, You Hurt Makcik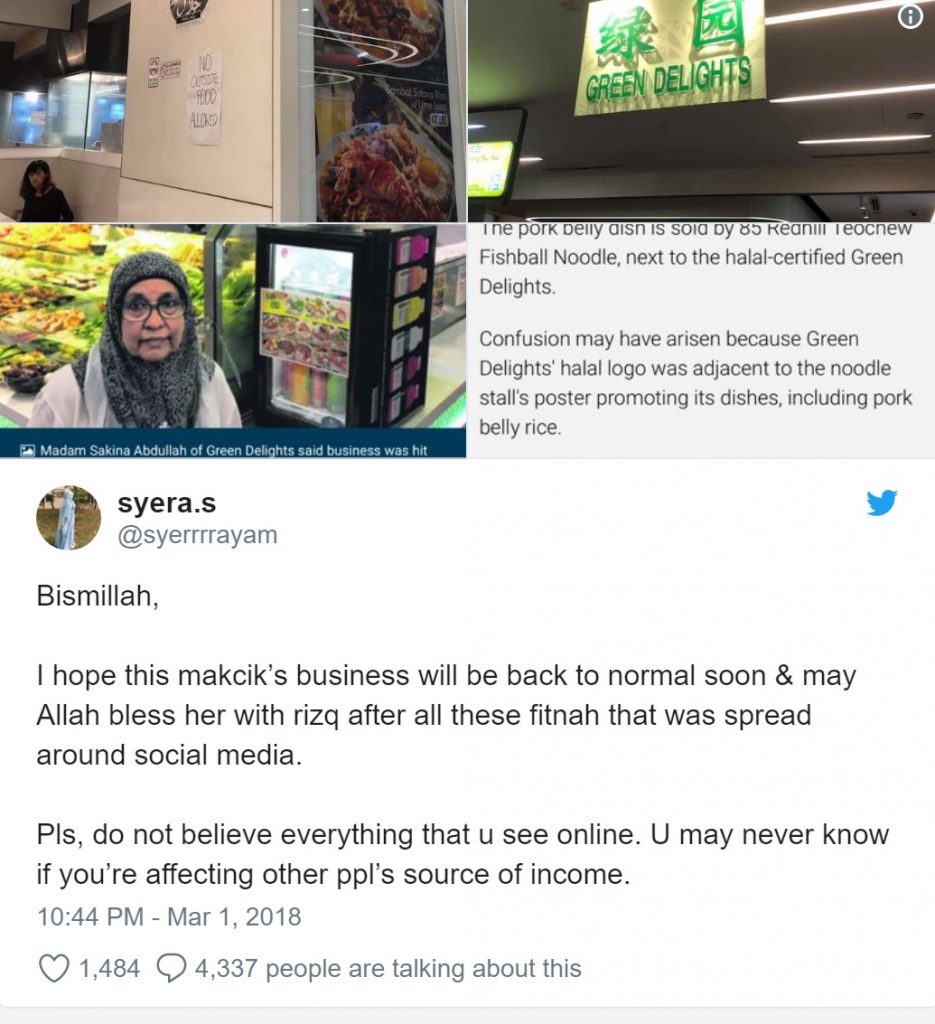 Another case of irresponsible Singaporeans stirring trouble, this time putting a
yong tau foo stall
in the crosshairs of the Internet mob.
Despite repeated clarifications, the false accusation of the halal-certified stall selling pork had already dealt significant damage. According to makcik Madam Sakina Abdullah who worked at the stall, business had dropped due to Muslim customers shunning them.
Worse still, several Facebook comments threatened to drum up racial tension. One user wrote in Malay, "Thanks for sharing the info… I always don't trust when they (Chinese people) cook… I feel hesitant."
Referencing the yong tau foo episode, National University of Singapore Assistant Professor Elmie Nekmat told the DOF Select Committee that falsehoods that tap into issues on race and religion can spark a "strong, knee-jerk reaction from the group".
It may seem like a harmless mistake, but fake news like this draws the exact reaction from the public that the government is most wary of.
Fake news rating:

6.       Premature News of LKY's Passing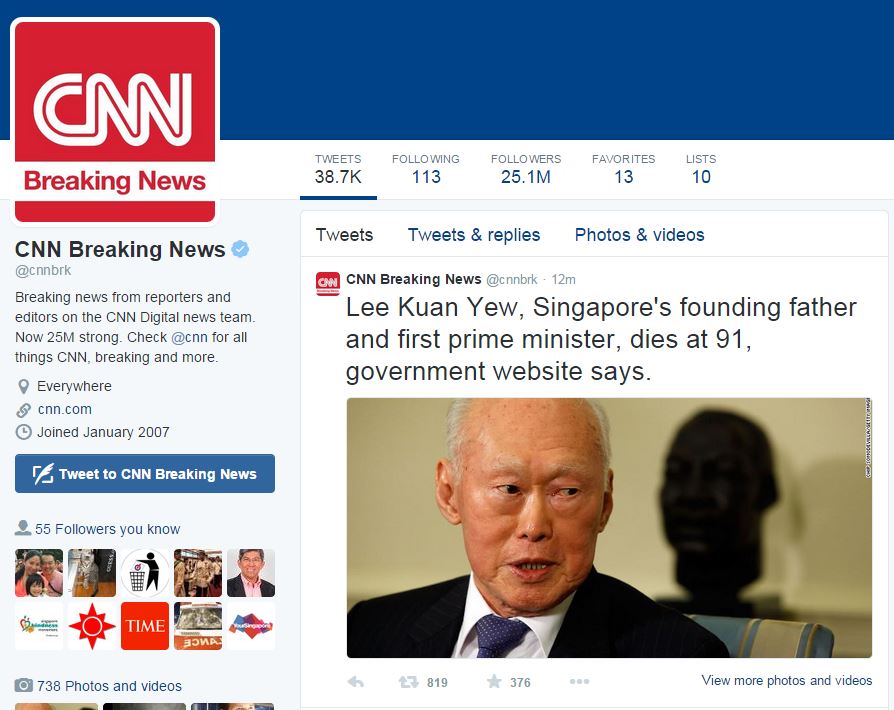 This is certainly not how Singapore would have hoped to make international headlines, but it takes the cake for
best fake news
.
A student had supposedly wanted to demonstrate to his friends how a hoax could easily go viral. In an ironic twist of fate, he ended up teaching the world an important lesson.
His "Photoshopped" screenshot of the Prime Minister's Office's website was widely circulated and fooled the major news networks of CNN and CCTV, who prematurely reported on Mr Lee Kuan Yew's passing.
The boy, who was under 16 at that time, was slapped with a stern warning from the Attorney General's Chambers. For the guilty news networks however, it was one gargantuan fuck up.
If Donald Trump had been president then, this episode would surely have validated his trumpeting of CNN as "fake news".
There is also the fear that the Select Committee may be looking to police Facebook. This may just be the ace of spades that Law and Home Affairs Minister K Shanmugam needs to justify that.
Fake news rating: