Dear Brands, Stop Ruining Log Cakes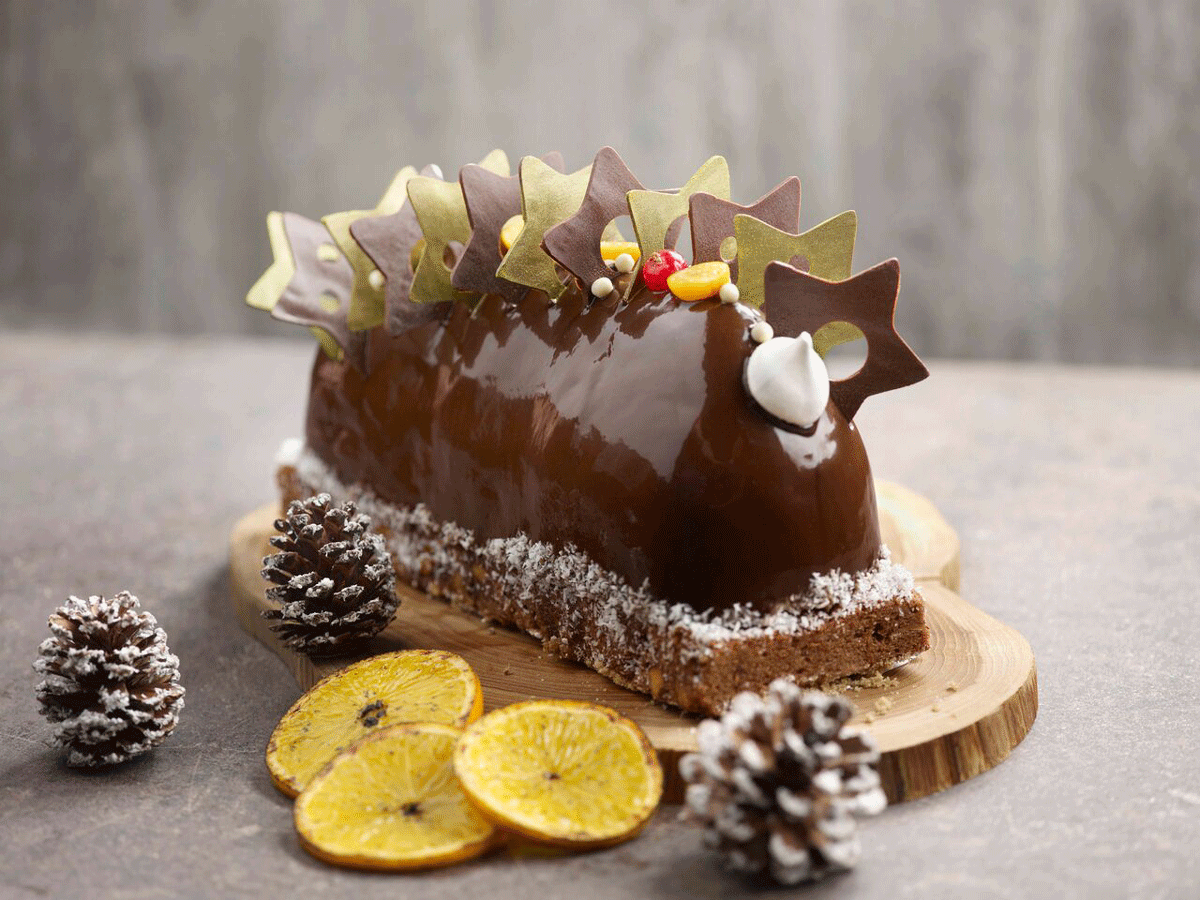 Top image credit: Caterspot.sg
They say that beauty comes in all shapes and sizes.  
Normally I'd agree, but not when it comes to log cakes.
Now I love log cakes as much as, if not more than, the next person. It's one of the two things I look forward to when Christmas rolls around. (The other is the public holiday.)
Not only does the glorious sight of a log cake sitting in one's fridge officially signal the start of the festive season, but who doesn't get excited over any opportunity to eat cake?
With its rustic design, tacky little plastic reindeer, and Santa Claus ornaments, and light and airy sponge layered with rich chocolate buttercream and ganache, the log cake is almost emblematic of Christmas.  
However, if I were to judge a book by its cover, I'd say 2017's log cakes are starting to resemble more slick, sophisticated, ultra-modern swiss rolls, than they do a traditional log cake.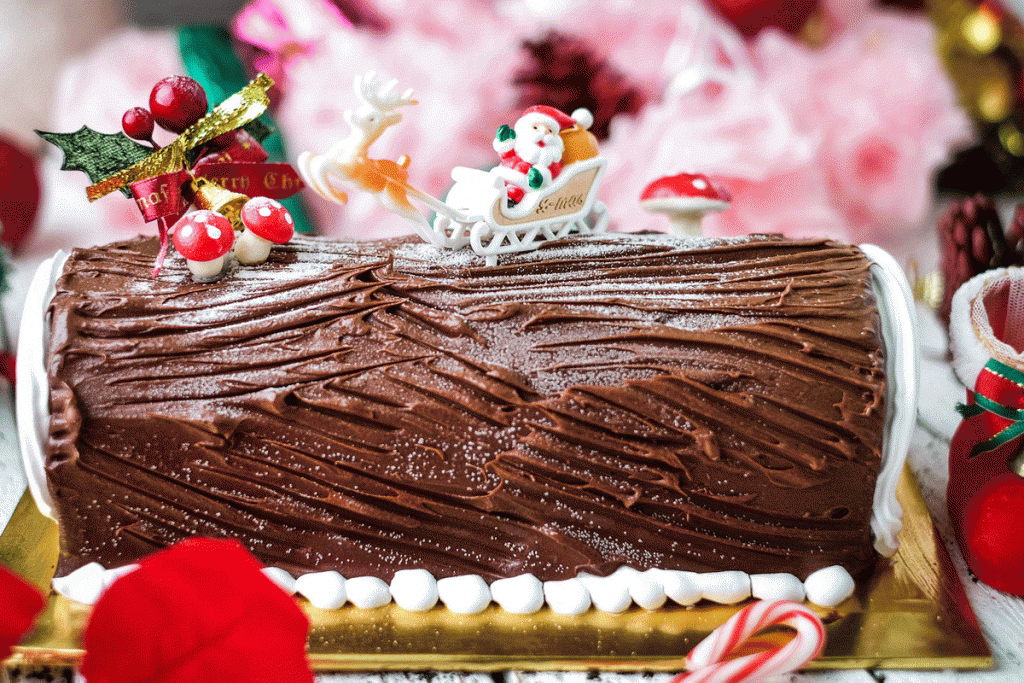 I can't say I'm surprised. About three months prior, in the thick of
mooncake season
, brands started taking 'unique' looking and 'exotic' flavoured mooncakes to the next level and I thought: "That's it, log cakes are next."
And I was right.
Like mooncake sellers, log cake sellers are a dime a dozen. They face the same pressure to innovate in order to stay relevant and competitive, and to capitalise as best as they can on this festive season of overspending.
But at what cost?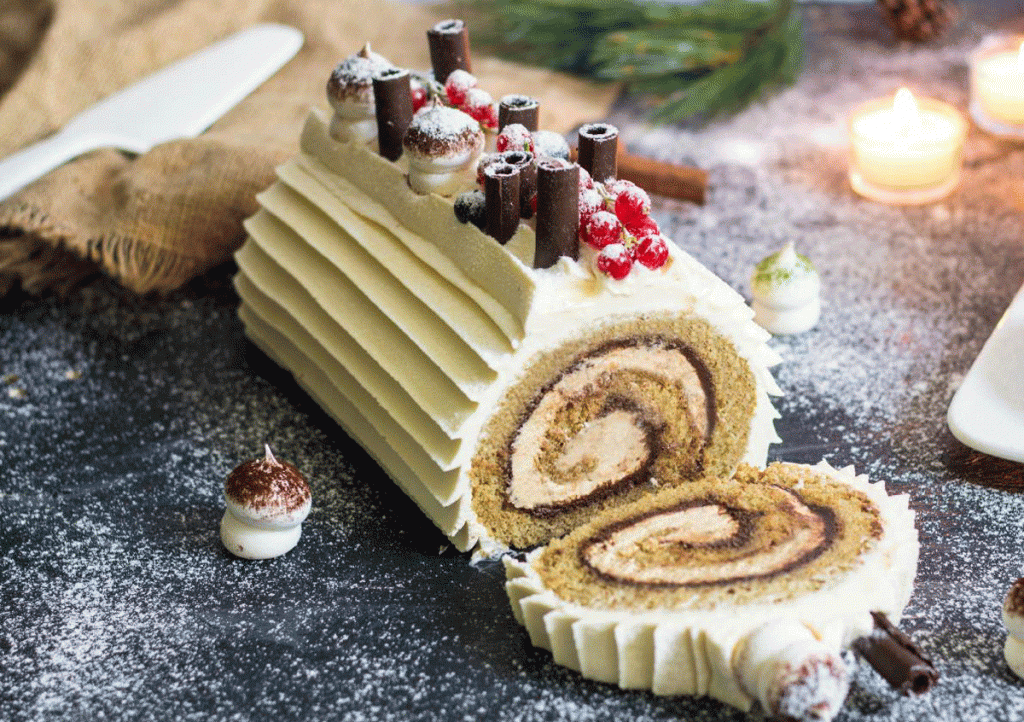 Before we get all riled up, however, it's beneficial to look into where the log cake's iconic name and appearance came from.
As researched and written by Qiu Rong for the National Library Board, the history of the log cake can be traced far back to the medieval times when there was a tradition of burning a Yule log in the Nordic regions as part of a feast honouring the Nordic god, Odin.
An enormous log would be carried into the house with great ceremony and burnt in the fireplace on Christmas Eve, an act believed to bring good fortune for the family and to scare off evil spirits. As modernisation took over and fireplaces in houses were gradually replaced by cast-iron stoves, burning a large log was no longer possible.
Instead, houses turned to placing a small decorated log in the centre of the table. Eventually, this log was also replaced with an actual edible pastry-looking log, and thus the log cake was born.
Meant to take after the Yule log, log cakes are first baked flat in a large shallow pan, iced, rolled up to form a large cylinder, and then iced again on the outside.
Presentation wise, log cakes are often served with one end cut off and placed either on top of, or protruding from the side of the cake to resemble a branch that's been chopped off.
Following which, the cake's distinctive bark-like texture is produced by dragging a fork through the icing. As a finishing touch, powdered icing sugar—resembling snow—is sprinkled evenly across the cake.
With all that in mind, I shall first focus on the positives of this year's log-cakes—since you know, it's the season of giving and all that.   
Thankfully, (most) log cake sellers have had the basic decency to retain the log cake's distinctive rectangular shape.
More importantly, I am overjoyed to know that log cakes remain firmly in the realm of desserts and sweets, with no savoury cakes having made an appearance just yet.
Apart from that however, present-day log cakes look nothing like the originally intended creations.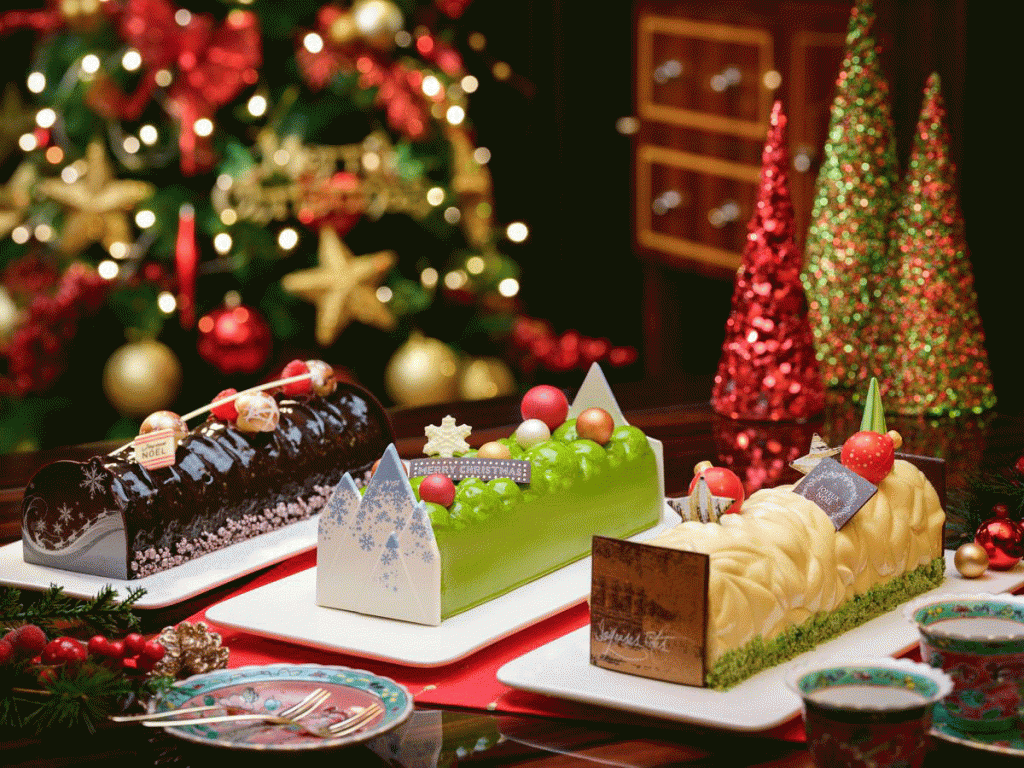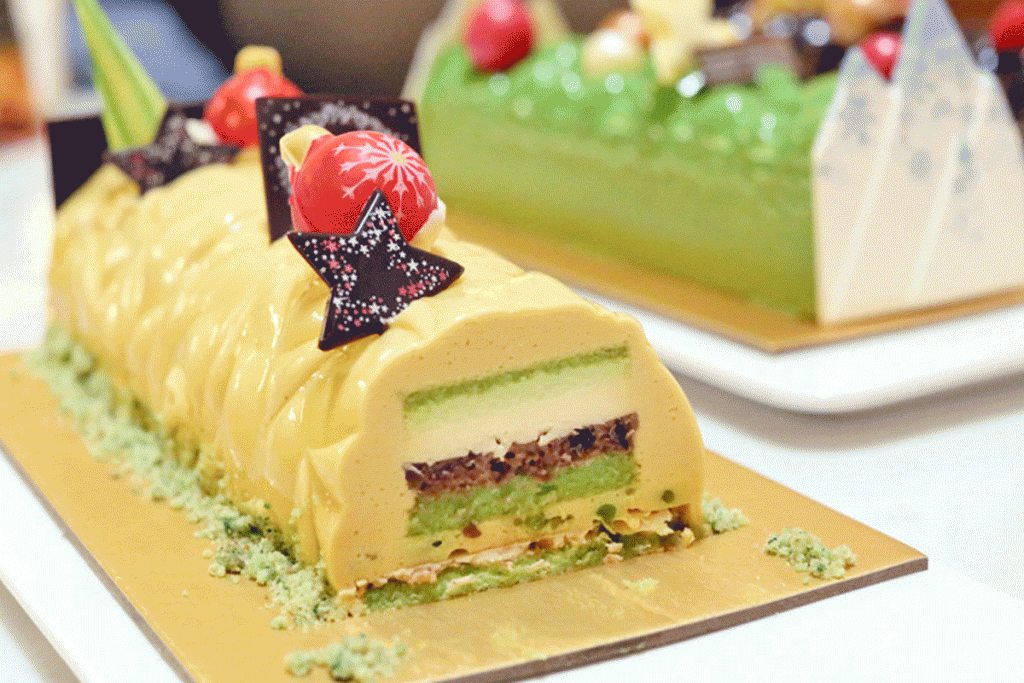 For starters, there's
Pan Pacific's 3 new log cake flavours
: a Chendol log cake, a Chocolate Matcha Cherry Morello log cake, and an Araguani Frambosie Crunchy log cake at $68 a kilogram.
Having opted to do away entirely with the rolled sponge cake interior and traditional log design, one has to wonder why these layered combinations of mousse, panna cotta and crunchy feuilletine bother to call themselves log cakes in the first place?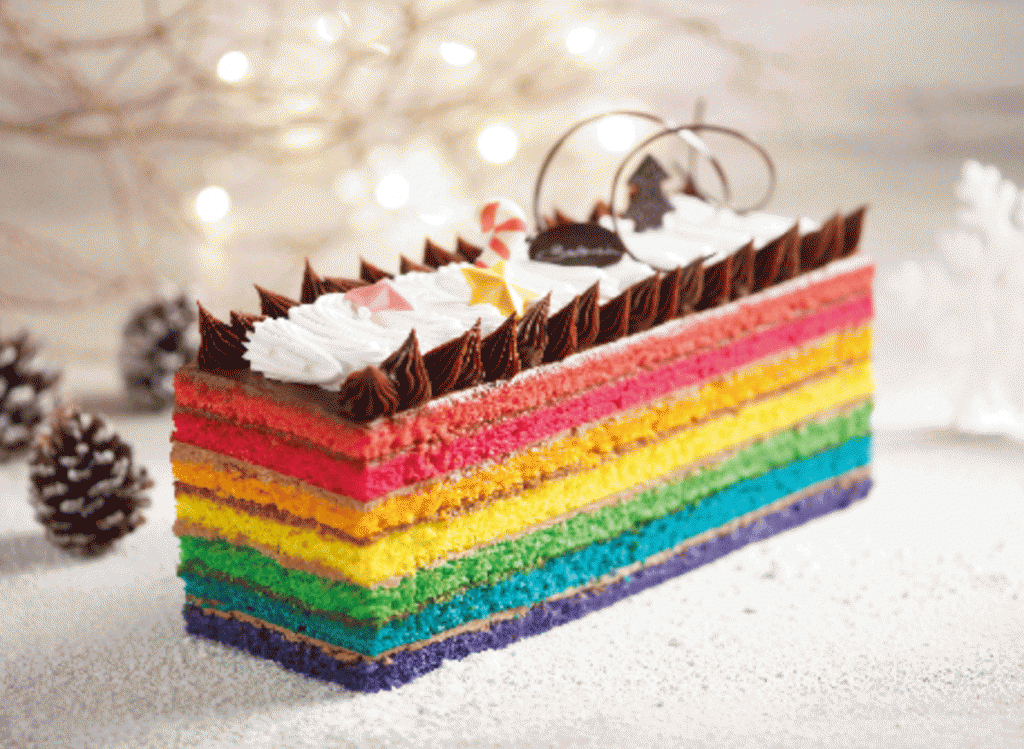 And then there's
Bakerzin's Rainbow Yule log
cake at $56 which has gone one step further and done away entirely with the icing—a true travesty, not just for log cakes but cake in general.
If this was marketed as purely a rainbow cake, perhaps there wouldn't be any need for such a fuss. But it's not.
Want to call yourself a log cake? At least cover up!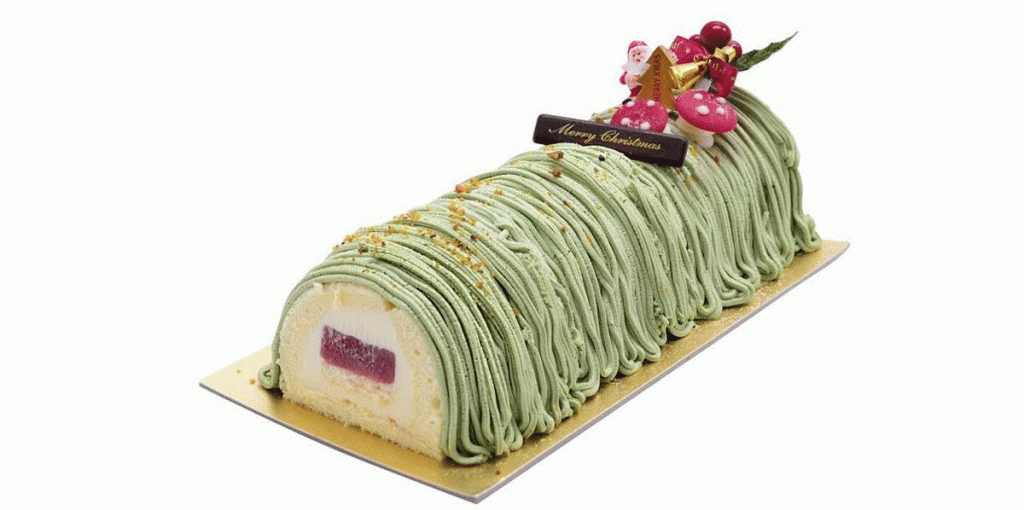 Not forgetting this creation from
Cater In by Rocky Master
, a pistachio and raspberry white chocolate log cake at $51. It sounds delicious enough, however it's the exterior that's got me slightly confused. Is that moss? Vine? An ode to Cousin It? No one knows.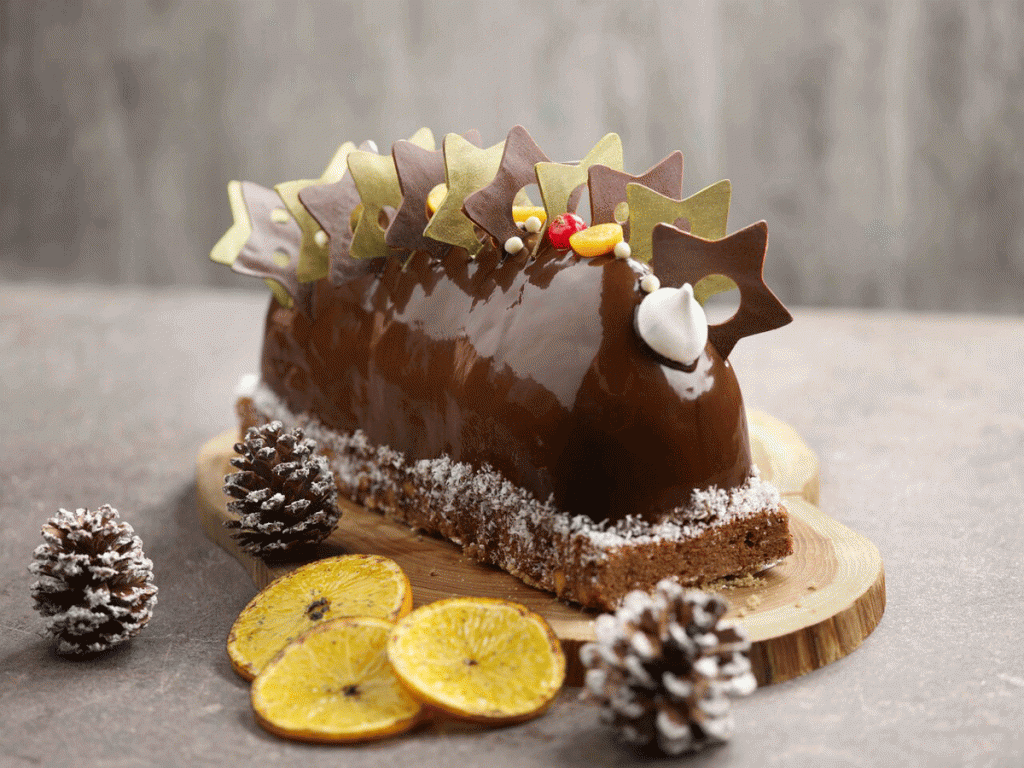 We also have two cakes from
Marché Mövenpick
 (pictured above)
, their Christmas Tropical log cake (top) at only, $84.90 and their Chocolate Orange log cake at $69.90.
Yes, I'm confused too.
Now don't get me wrong, on any other occasion I would be delighted to dig into these cakes, but just not at Christmas, and not as a log cake.
Truth be told, both their shapes and designs are quite mesmerising and unlike anything I've seen before. This makes me wonder why its creators didn't just market these cakes on their own merits, trying (and failing) instead to disguise them as log cakes?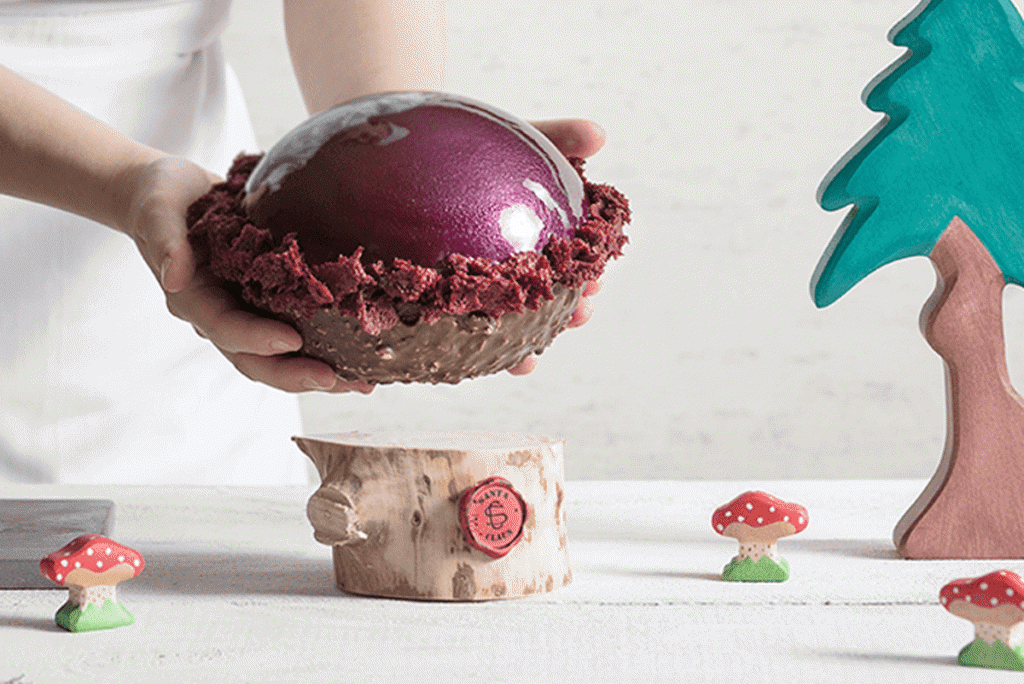 The same can be said for
Swissotel's
Perigord Black Forest Yule log cake at $73, that comes in a spherical shape. Unless I'm mistaken and logs have started to resemble giant easter eggs, I'm pretty sure that this in no way qualifies as a
log cake.
Like it or not, the term "log cake" still carries with it certain meanings and expectations.
Although we're told never to judge a book by its cover, it's also true that we eat mostly with our eyes—hence log cakes owe it to us to look like their namesakes.  
Now this doesn't mean that there's absolutely no wiggle room left for creativity and innovation.
There are plenty of fine examples out there of brands who have managed to put their own creative twist on the log cake without impinging on its integrity.
Like this literal log cake from France.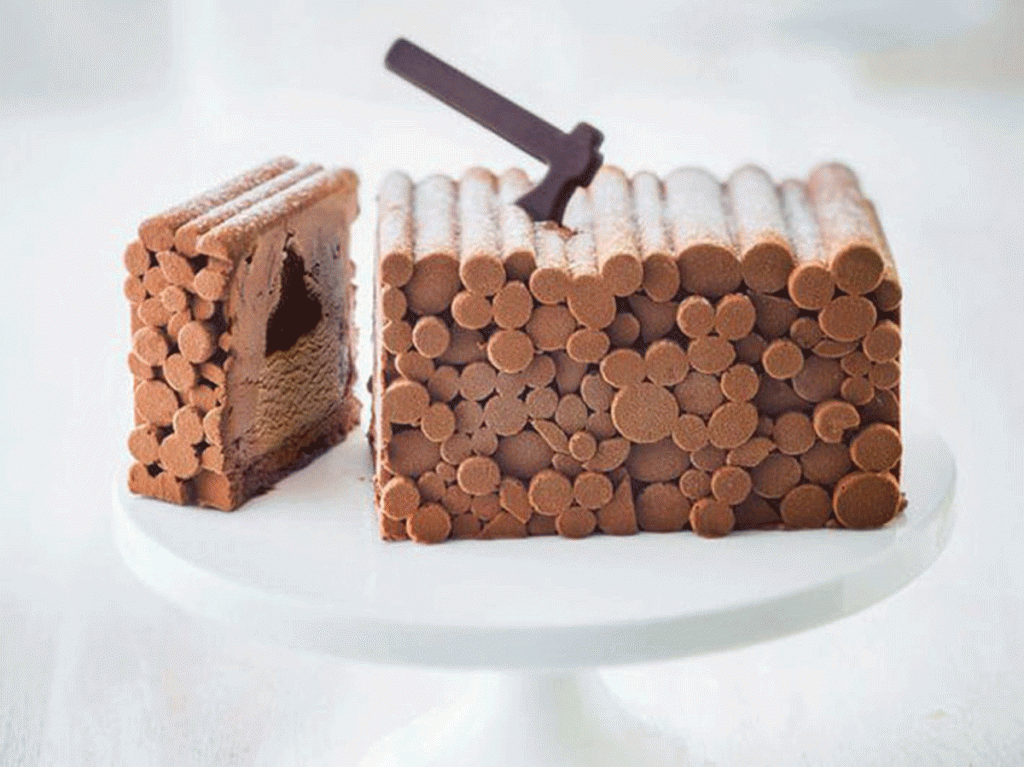 Or
Goodwood Park's
delightful combination of a vertical log cake, made of chocolate orange scented cream and flourless chocolate sponge, alongside a flower-covered tree stump in apple mousse calamansi cream and chiffon sponge.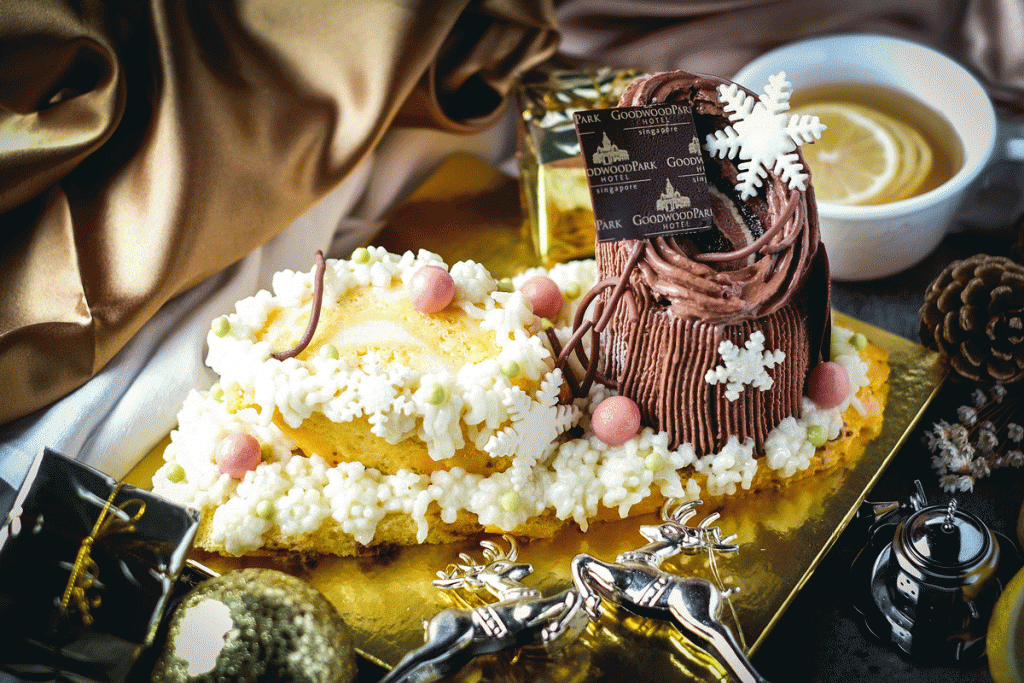 If push comes to shove, just do away with calling it a log cake all together. At the
Swissotel,
they've created the Espresso Chest, fashioned after a treasure chest complete with roasted coffee beans, cream, and nutty dark chocolate.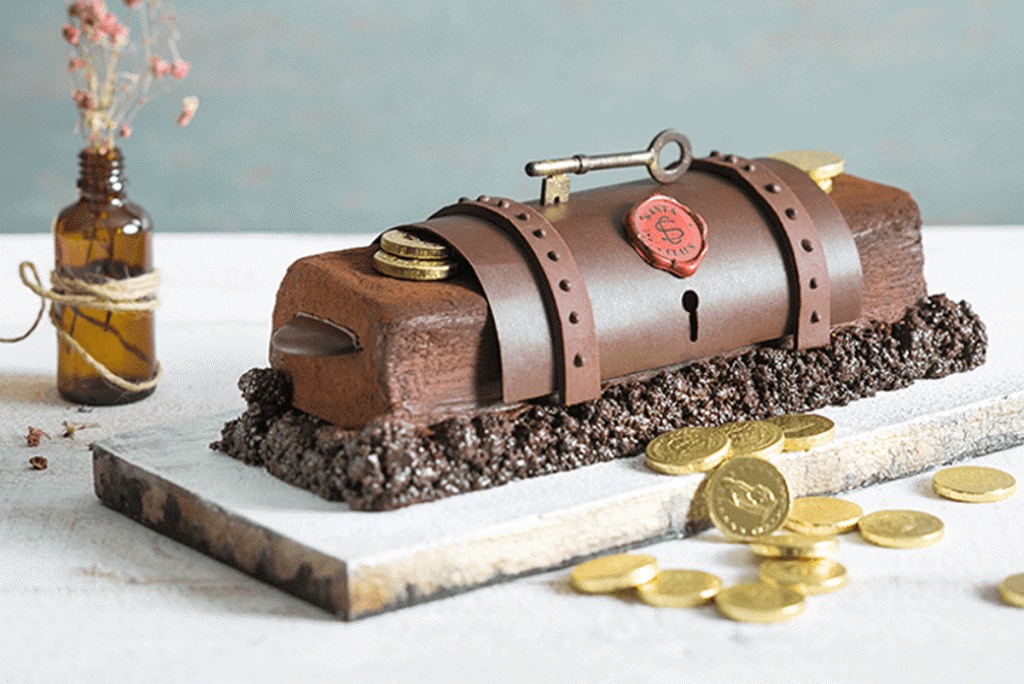 It bears a similar shape to the Yule log, even more so than some pretend-log cake cakes do. Nevertheless, it bears a wholly different name.
Unfortunately, as long as it tastes good, is priced reasonably, and is written about by food bloggers, it'll sell. All this goes to show that we can have our cake and eat it too; we may trifle with tradition, and still get away with it.
At the same time, there are some things that are best left untouched. Log cakes are one of them.