Dear Brands, Stop Ruining Mooncakes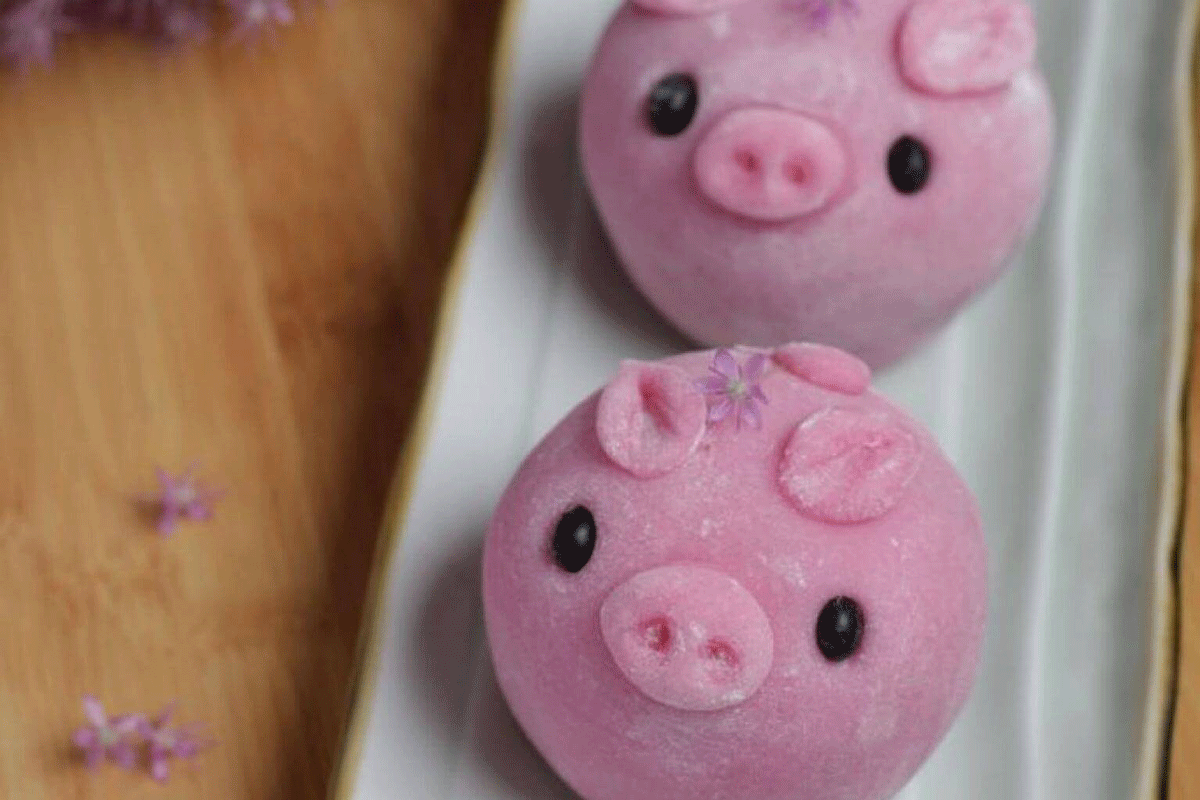 Top image credit: Peony Jade
Black Garlic, Sakura Ebi, Iberico Ham and American Ginseng.
No, these aren't the latest ingredients to be featured on the season finale of Master Chef. They're just some of the new flavours of mooncakes that were introduced at this year's Mid Autumn Festival.  
Is your mouth watering yet?
No?
I didn't think so.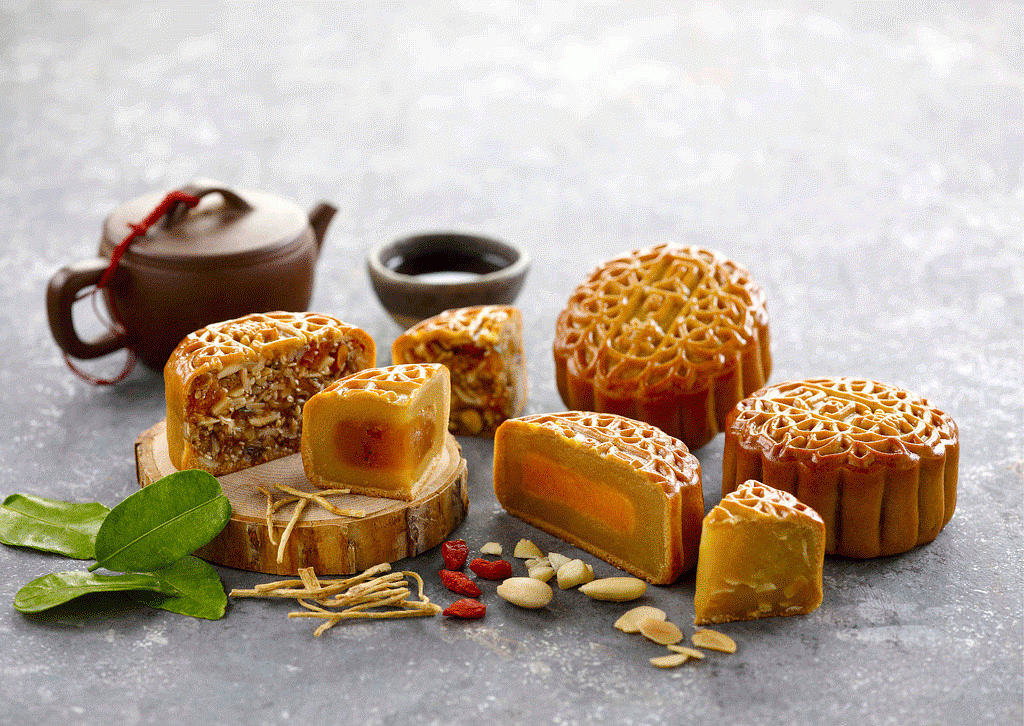 As an unabashed fan of mooncakes, I've long admired the geniuses working at Singapore's hotels, restaurants and bakeries, all of whom have never failed to tantalise my tastebuds and push the boundaries of what mooncakes can taste like year after year.
I've indulged in everything from a $5 traditional lotus paste, single-yolk mooncake to a $50 Mao Shan Wang snowskin mooncake.
Prices were exorbitant at times, but it was always worth it.
Unfortunately, somewhere along the way, we took a left when we should've taken a right. Today, gimmickry (not a typo) has become the new motto for mooncake sellers. From luxe packaging and over-the-top marketing to outrageous flavours, all these things appear to have eclipsed the main priority: making a tasty mooncake.
What initially started out as a simple lotus bean-filled flaky pastry in a metal tin has now metamorphosed into something almost completely unrecognisable.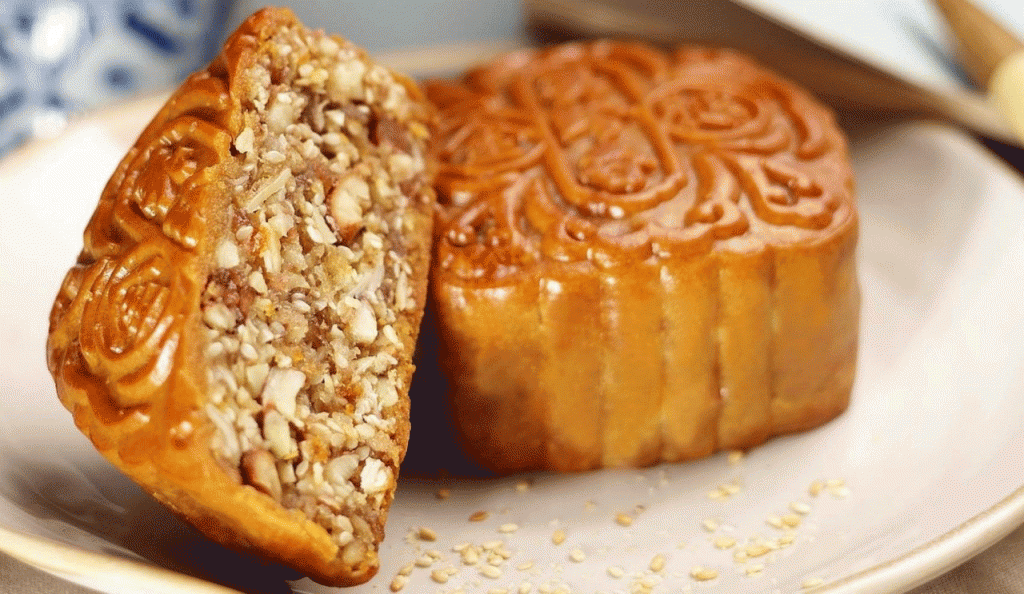 Once upon a time, mooncakes were made to be simple. Just crust, paste and yolky center, nothing more.
While the emergence of more unique variants has always been a welcome addition, there remains a clear line between flavours that are innovative and those that are just downright awful. And while mooncake sellers haven't always gotten it right, there have usually been more hits than misses.
It's a different story now, with brand new flavour combinations like salted egg yolk and chicken floss, pineapple and peppercorn, black garlic and lotus and bak kwa and nuts, all making an appearance this season.
If the aim was to raise eyebrows, then mooncakes sellers have certainly achieved that. But when it comes to taste, there is plenty left to be desired.
Given that mooncakes make for an excellent dessert or snack, the last thing I'd want to be doing after dinner is biting into a savoury iberico ham flavoured mooncake.
And while drinks-inspired mooncakes have long been a staple (think champagne and yuzu), the addition of less refined and stronger tasting flavours, such as milo, root beer and kopi, complicate and overwhelm the inherent simplicity of the pastry.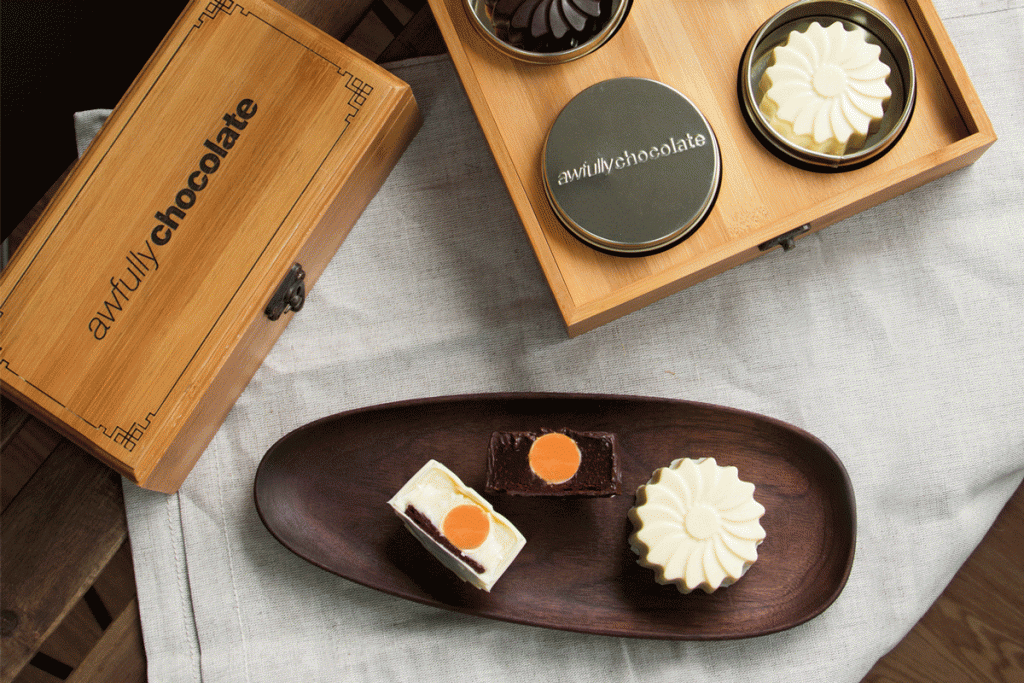 Don't even get me started on mooncakes that are clearly just jumping on the bandwagon.
Sadly, these ones seem to come less from a place that sincerely desires to put out a mooncake befitting of a centuries-old tradition, and more from a desire to capitalise on ongoing festivities.
While Awfully Chocolate's chocolate desserts will always hold a special place in my heart, their Blue Moon Chocolate Mooncakes are essentially chocolate desserts masquerading as mooncakes. As far as chocolate goes, it tastes pretty great. But for a mooncake, it's as uninspiring and unimaginative as it can get.  
Even brands that have no business with food, from oBike to popular street wear clothing brand BAPE, want a slice of the mooncake pie. While oBike customers can purchase a discounted box of custom mooncakes, BAPE is gifting mooncakes imprinted with their ape head logo with every purchase exceeding $700 dollars.
It's akin to Din Tai Fung coming out with their own brand of sneakers in xiao long bao colours—unnecessary, ugly, and unlikely to be good.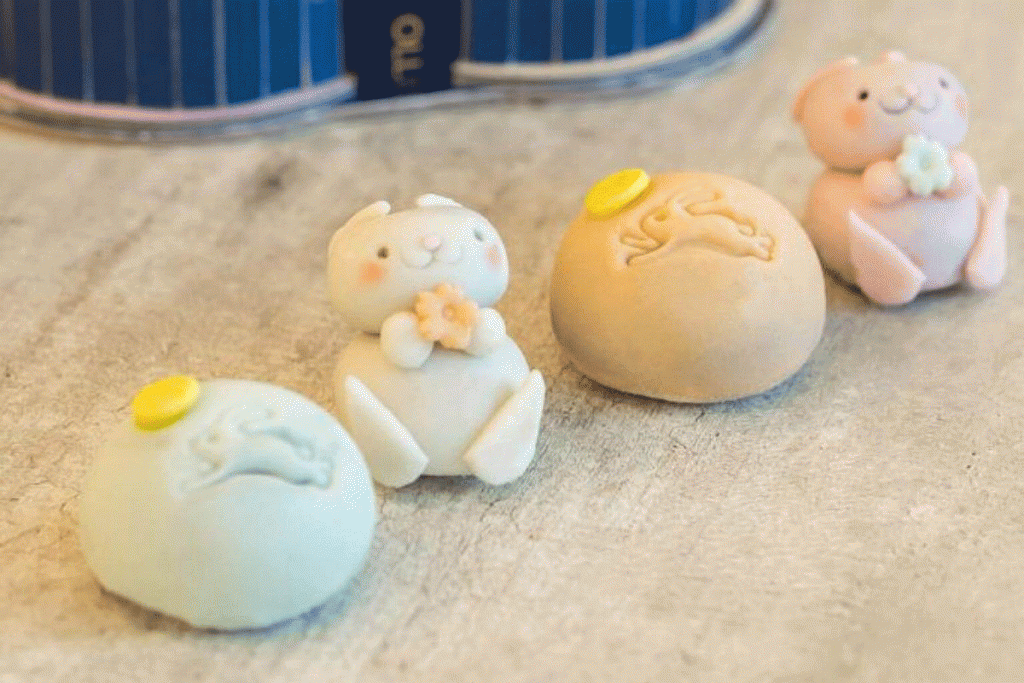 And then there are those who have done away with the traditional mooncake structure entirely.
When I chanced upon Ollella's bunny shaped mooncakes, I died a little inside. Partially because they're cute, but mainly due to the fact that it looks more like Play Doh and nothing like a mooncake.   
Of course, they're not the only ones. We also have mooncakes in the shape of Angry Birds, Hello Kitty and pigs, complete with ears, nose and mouth.
One has to wonder, why bother calling it a mooncake at all?
At this point, the most outrageous ones don't even have anything to do with mooncakes.
At the Crowne Plaza Changi Airport, mooncakes come in an orange suitcase complete with working clasps, a hinged handle, and a luggage tag. At Crystal Jade, black and red lacquered boxes contain intricate laser-cut backdrops of Mickey and Minnie—oh and mooncakes too, of course.
Finally, the creme de la creme, Concorde Hotel's mooncakes come packaged in a LED mirrored chest which lights up when opened. Encased at the top of each box is jeweled peacock accessory.
"What about the taste of the mooncake?" you might wonder.
Mediocre.
While I agree that presentation is important, and understand that mooncakes are often given away as gifts, it's starting to seem as if we've lost the plot.
Frills like complicated packaging are a nice thought, but how many of these boxes wind up in the trash or collecting dust in the corners of our house every year?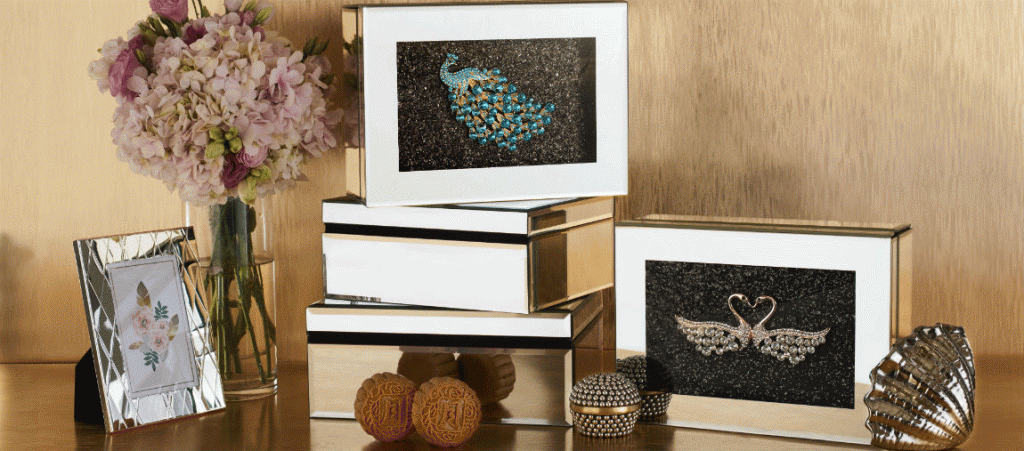 Perhaps we brought this upon ourselves.
This is Singapore after all, a city where money exists to be flaunted, where change is the only constant, and where competition is always cutthroat. It's thus imperative for businesses, whether bank or bakery, to ensure they don't fall behind.
The ever-changing state of our mooncakes (for better or for worse) is simply a reflection of this. It's why the flavours, the marketing strategies, and the packaging becomes increasingly grandiose year after year—though not always in a meaningful way.
A line has to be drawn somewhere—and fast—before a mooncake comprising citrus, cardamom, and konjac jelly made from the water that flows from the mouth of the Merlion emerges.
You might think that I'm just making a mountain out of a mooncake. But if that means I'll still get to enjoy my single-yolk lotus paste mooncake 20 years down the road, then so be it. If we can en bloc a place like Rochor Centre, what makes you think we won't get rid of mooncakes as they're traditionally made?