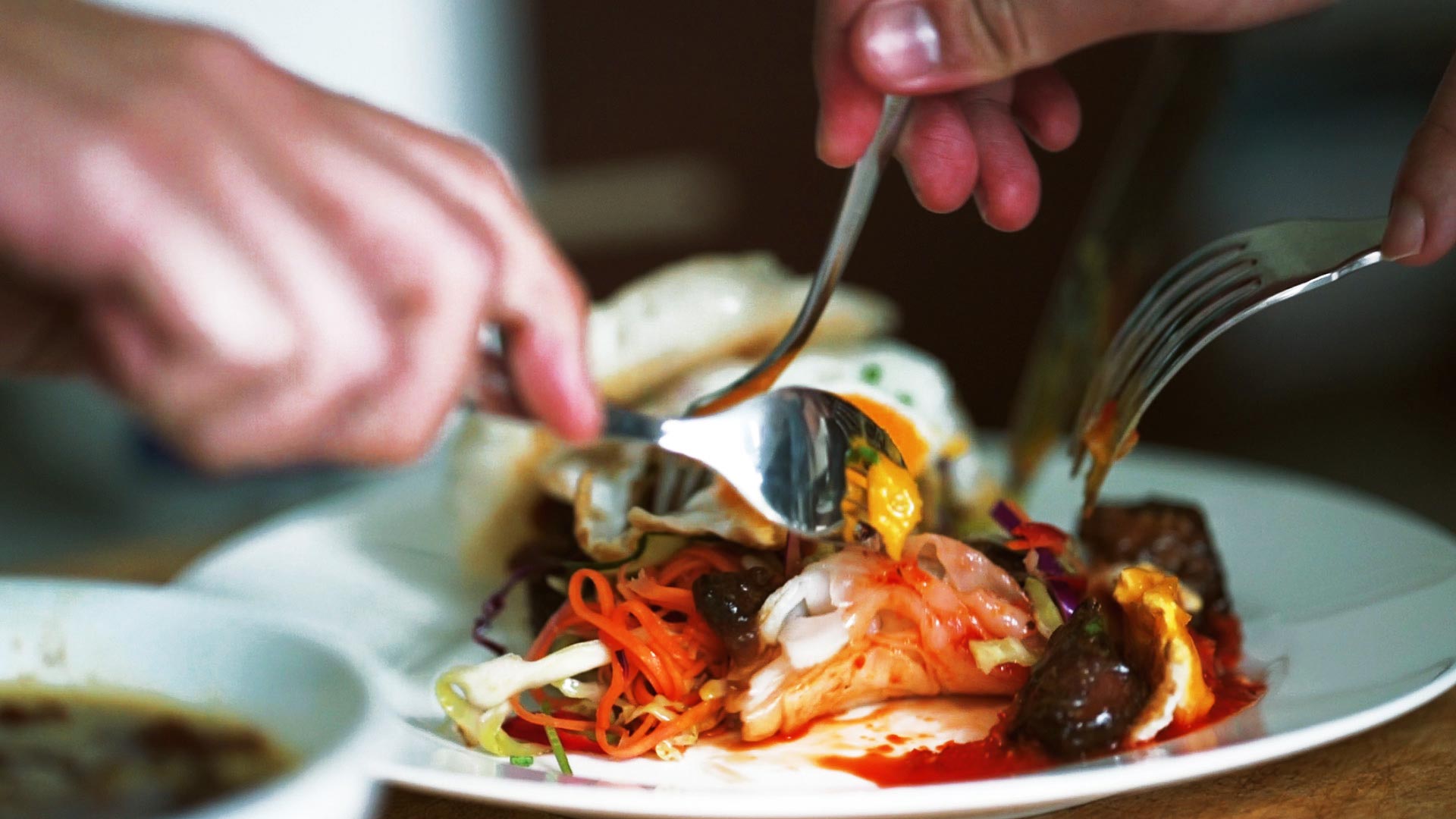 FUNGRY was born from a moment of Asian confusion.
We asked ourselves: How would cosmopolitan Asian millennials, with no prior experience in traditional Asian cooking, interpret Asian food?
So we set out to make Beef Hor Fun*, but courtesy of our wok frying techniques (or the lack thereof), we ended up with a Hor Fun Burger instead. The result is less fusion than it is a confusion of both local and global influences.
Who ever said we can't have our brisket and eat it?
Admittedly, we felt a little ashamed at our clueless-ness behind a wok, but whatever – it was delicious. When fried, the flat noodles stayed crispy on the outside, but gave way to a moreish, chewy consistency on the inside. Think of a burger bun with a mochi consistency. Think of a Yakiniku Rice Burger, but on steroids.
—
*Hor Fun is a Singaporean flat, rice noodle dish that is typically cooked in a gravy with beef or fish.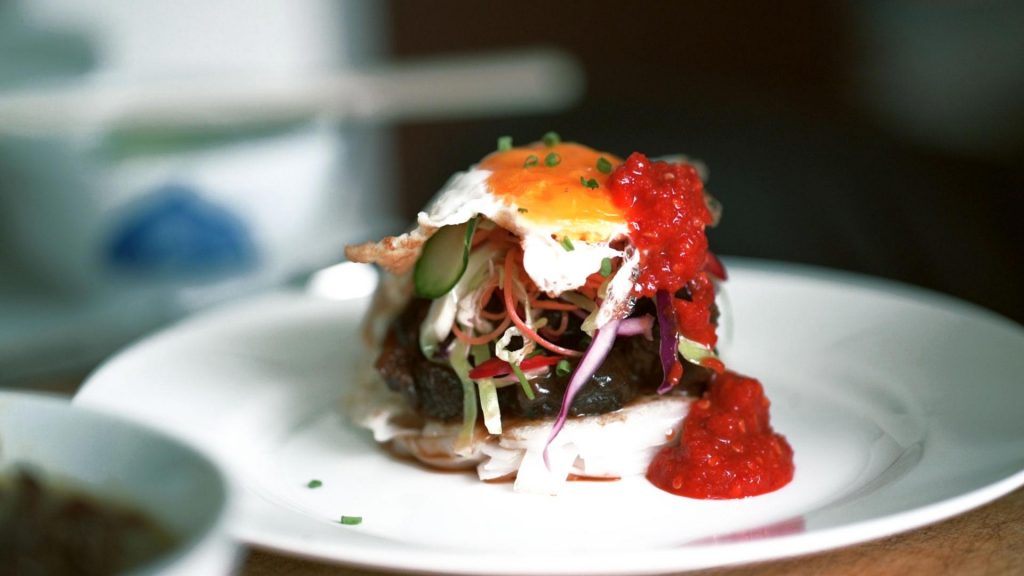 Recipe
Hor Fun Patty
200g Fresh Hor Fun – Store bought
600g water
1 tsp salt
Bring to a boil
Then cool with tap water
Fold into a round container
Leave in a freezer to chill and form. Thickness and circumference variable according to preference.
Asian Slaw
100g Red Cabbage, shredded
100g Round Cabbage, shredded
100g Carrots, shredded
3tbsp Japanese Rice Vinegar
3 tbsp Olive or Grapeseed oil
1 tsp salt
1 tsp sugar
1 tbsp coriander leaves, torn
Toss.
Cured Cucumbers
50g Japanese cucumbers
2 tbsp salt
1 tbsp sugar
Mix well and leave to sit for 10 minutes.
Black Bean Beef Brisket 
500g beef brisket cubes
Salt – to taste
2 tbsp cooking oil
Sear to caramelise.
Then add:
100g Red onions, chop into wedges
100g carrots, sliced
20g garlic, crushed
150g black bean sauce
300g beef stock
15g sugar
Leave to stew until it turns into stew. More or less.
Optional but Mandatory 
1 fried egg
Seriously? We need to tell you how to fry an egg?