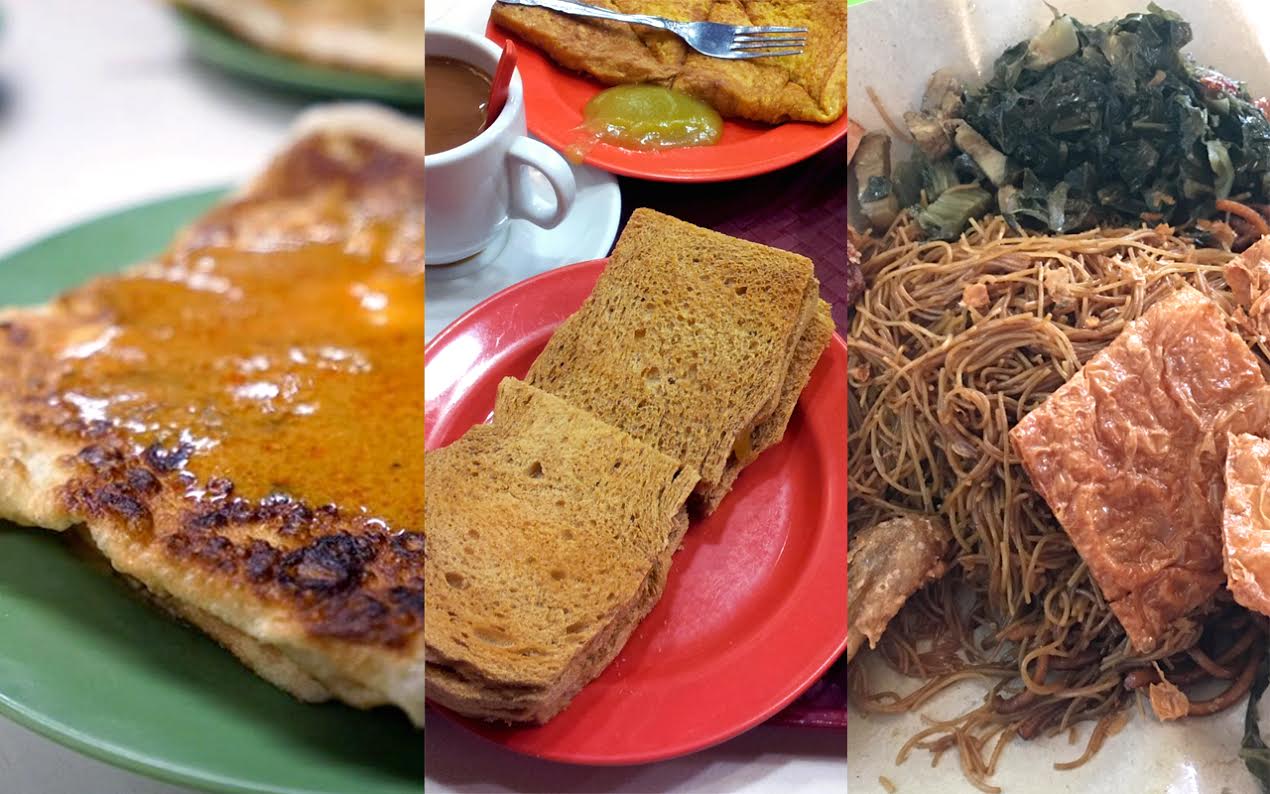 The problem with food lists or reviews is that they expect every restaurant and dish to be singular and exceptional. This not only sets up for great disappointment (as most meals rarely live up to the hype), but it also obscures an important truth:
In our hedonism, we have forgotten that eating is first and foremost, a matter of sustenance.
To never waste your calories on yucky food is a noble aspiration, but realistically, no one has time for that shit. For most of the work week, we are not looking for a transcendent plate of economic bee hoon; or for kaya toast that will elevate our taste buds – we just want it to taste good enough so that we can get on with our day without complaining about lunch.
the simultaneously worst and best thing we can ever say about them is that they are not bad
In this list, we've curated a selection of food that can be found at pretty much any establishment that isn't known for greatness. Rather, they are unremarkably consistent, and feature a distinct lack of product differentiation between stalls regardless of different names.
The simultaneously worse and best thing we can ever say about them, is that they are not bad.
(1) Spaghetti Bolognese at Pasta Fresca
There are few dishes more unremarkable than a plate of Spaghetti Bolognese, and Pasta Fresca has consistently delivered a "good enough" version of this dish for close to 30 years. It ain't Da Paolo, but it's certainly not bad
(2) Kaya Toast at Ya Kun or Toast Box
There might not be a coffee shop nearby, but rest assured there's one of these. Besides, they're everyone's go-to for local kopi and kaya toast. To this day, we've never said 'no' to an invitation to this strangely ordinary but satisfying combination.
When was the last time you were disappointed by either of them?
Yeah, we didn't think so.
(3) Instant Noodles with Luncheon Meat @ Xin Wang HK Café
Craving cha chaan teng nourishment but can't afford a ticket to Hong Kong? Or just hungry for instant noodles you're too lazy to cook yourself? Whatever it is, the predictability of this place makes it ideal for those who can't decide what to eat but ain't got time for mediocre hawker fare either.
(4) Prata @ R K Eating House
Like Xin Wang, R K Eating House boasts a menu so diverse and so multitudinous that a last minute change of mind would be no problem at all. If all you want is a hundred different kinds of prata, these guys have got you covered. Also, their ridiculous opening hours means your craving for Indian food—any Indian food will do!—can be gratified at any hour.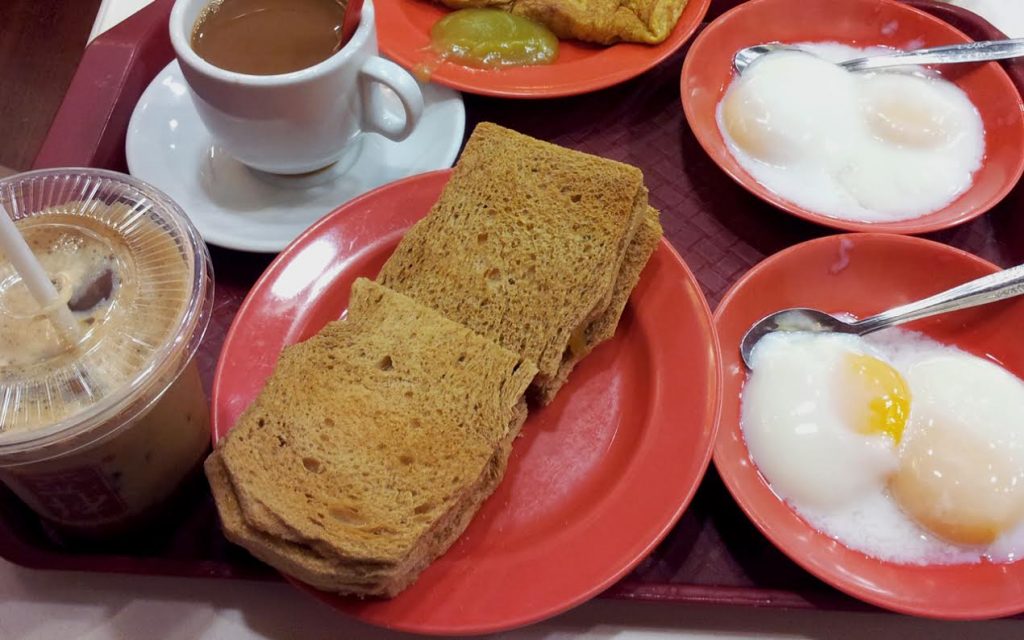 (5) Mee Goreng @ Ananas Cafe
Don't let its oily facade in MRT stations and bus interchanges fool you. The initiated will know that this chain boasts some of the most unexceptionally hearty Asian staples. Need chicken rice or nasi lemak but don't want to make a detour on the way home? How about good ol' fashioned mee goreng with an egg on top?
(6) Green Curry @ Thai Express
Everything you should ever expect from this establishment is said in its name. This is where you go for a quick fix, an elevated form of ordinariness (just barely) that, in their words, fills you up. Notice how they don't promise to animate your taste buds? That's okay though, at these prices, you really can't complain.
(7) Economic Bee Hoon at Kimly Foods (Ming Garden Coffeeshop, Serangoon Gardens)
Need we really say more? This is the stuff of the common man, of the blood in our veins. We overcome painful mornings for this and turn to it in our time of party needs. Nothing tastes as ubiquitous, as fluid and as timeless as this. It's never phenomenal, but it's always adequate. And it really doesn't change from one stall to the next.
And there you have it: food that's not great but good enough more or less everywhere you go. In our opinion, even food that is 'not bad' deserves the occasional compliment, not to mention regular patronage. Not just the ones mentioned here, but those in your hood or near your workplace as well. You know the ones we're talking about.