5 Times A Government Agency Totally Lost Its Chill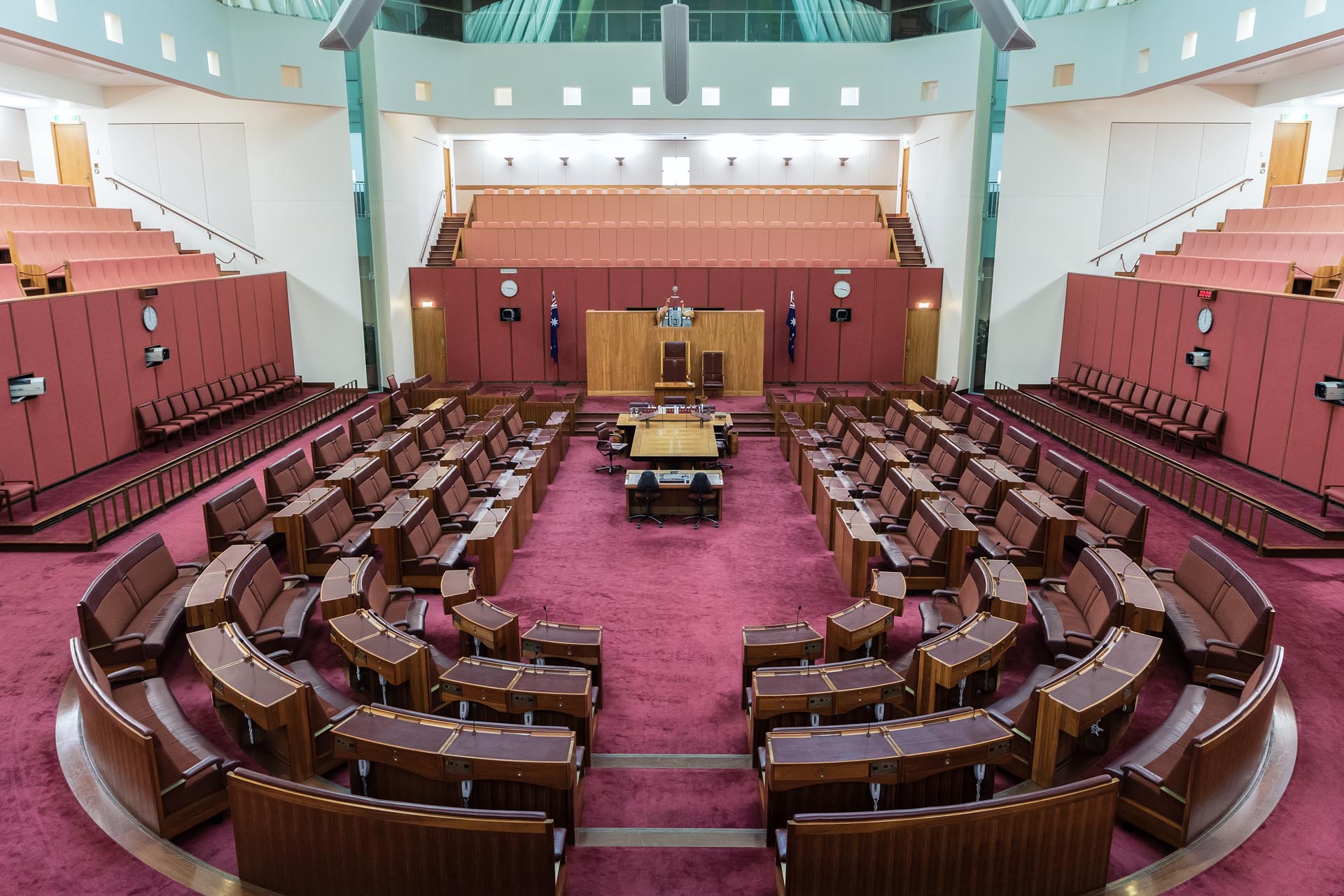 On July 24
th
,
Al Jazeera
reported the destruction of 100,000 satellites by the Iranian authorities as part of a crackdown on devices that deviate morality and culture, weaken the foundations of families, and influence improper behaviour in children.
While a tad melodramatic, it comes as no surprise that government agencies are frequent employers of hyperbole, often in the interests of national security. Malaysia's recent enactment of a controversial national security law is a good example.
(1) Australia – Banishing Asylum Seekers to No Man's Land
Under Australia's immigration laws, migrants trying to reach its shores by sea are sent to Nauru. A joint report released this month by Amnesty International stated, "Australia's policy of exiling asylum seekers who arrive by boat is cruel in the extreme."
Due to its rich phosphate reserves, Nauru was a thriving financial hub in the 60s and 70s. When they were exhausted and the island's geography irreversibly ravaged by mining, it accepted aid from the Australian government in 2012 in exchange for hosting the Nauru Detention Centre. Today, it is home to more than 1000 refugees and asylum seekers.
On Nauru, refugees and asylum seekers are routinely denied adequate medical care, and are often victims of crime and depression. Peter Young, a psychiatrist at the detention centre from 2011 to 2014 was quoted as saying, "The government is pursuing a policy that makes these people human sacrifices to deter more people from coming."
(2) India – Fat Tax
In the state of Kerala in India, the government has imposed a 14.5% "fat tax" on burgers, pizzas, tacos, doughnuts, sandwiches and pasta at both branded restaurants and food retail giants. As compared to America, where more than 20 states have obesity rates of over 20%, Kerala's total percentage of obese individuals constitute only 4% of the total population.
As such, the trend of Kerala's rising obesity is hardly "alarming," as Rajan Khobragade, commissioner of commercial taxes, told the Times of India. With a hunger index score of 17.66 ("serious" begins from 13.6), one wonders if this measure is a tad too dramatic. Or perhaps, this is simply a smokescreen to raise taxes across the state.
(3) 

Vietnam – Arrests Over Fish
When hundreds of thousands of dead fish surfaced along the shore of Vung Ang industrial zone in Ha Thinh province, peaceful demonstrations were held to protest the Vietnamese government's glacial reaction.
In response to relatively composed sit-ins and marches with banners calling for clean water, clean government, and transparency, staggering police response saw protestors assaulted, arrested and transported en masse to be detained for hours.
On May 8, a wide scale operation involving para-military forces blocked off roads, detained individuals suspected of supporting the peaceful protests, and disbanded smaller demonstrations that surfaced in Hanoi and Ho Chi Minh City. Even access to Facebook was restricted for most of May 15, and social media posts by activists reported thugs vandalising their homes with red paint and rancid shrimp paste.
(4) Singapore – Book Burning
In response to a complaint allegedly made by conservative group We Are Against PinkDot in Singapore, Singapore's National Library Board (NLB) swiftly decided to pulp 3 children's books it considered not to be "pro-family". The books in question, which included And Tango Makes Three and The White Swan Express, portrayed "alternative" family units such as a lesbian couple.
The NLB later reversed its decision, choosing instead to move them to the adult-section where it would be "age-appropriate." This followed on the heels of backlash from several prominent local writers who made public their decisions to withdraw from events such as the Singapore Writers' Festival and the Singapore Literature Prize, which NLB had partnered.
Within a day of the NLB's original decision, a petition letter against it garnered over 3800 signatures. It questioned whether the NLB's pro-family stance had only been a recent adoption, and why it had not consulted the general public prior to its decision.
(5) Hong Kong / China – Subversive Baijiu
What, logically, should have been a case for the Trade and Industry Bureau turned out instead to be "inciting subversion of state power"—at least according to the Chinese authorities who arrested 4 activists over the labels on baijiu bottles.
To commemorate the Tiananmen Square massacre, the labels featured the name "Ba Jiu Liu Si," which translates to eight nine six four, the year and date of the massacre. A graphic of the infamous "tank man," a photograph taken by Jeff Widener, was also printed, along with the words "Never forget, never give up."
The lawyer of one of the four our individuals insisted the labels had only been printed to boost liquor sales that had been on the decline. Previously, a bus driver who displayed the numbers "8964" on his Citybus digital display was suspended for 3 months.