Top image credit: Luxuria Lifestyle HK
The 2017 list for Asia's 50 Best Restaurants was released just over a day ago. For countries like Singapore and Japan, which each have 9 restaurants that made it, it's a proud moment.
For celebrity chef Anthony Bourdain, who went from calling the list "a bit … off" to "beyond ludicrous" in a single tweet, the list is no cause for celebration. After all, he points out, 6 out of the top 10 chefs on this list are white males.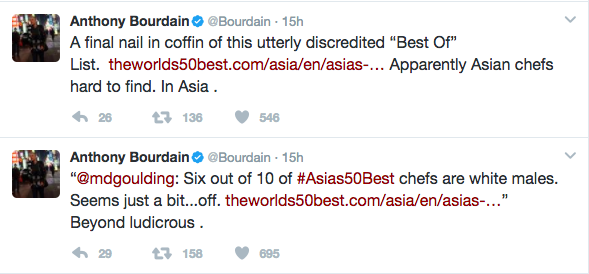 On the surface, this seems justifiably farcical. His argument, we're guessing, is that Asia's best restaurants should showcase the best of Asian chefs and Asian cuisine.
And indeed it should, if one were to ignore the actual background of this list.
If anyone still remembers, Asia's 50 Best was launched in 2013 to focus on Asia's burgeoning restaurant scene. More importantly, it's a spin-off from the World's 50 Best Restaurants list which more often than not, serves to showcase the world's leading restaurants in molecular gastronomy and haute cuisine.
William Reed Business Media, which publishes both lists, makes no secret of the fact that both lists are founded on the same principles.
All you need to do to make sense of this is to look at the food that Gaggan (Asia's no. 1 for the third year running) serves. You might argue that it serves Indian cuisine, but that argument will make you feel silly if you actually get to taste and see their food.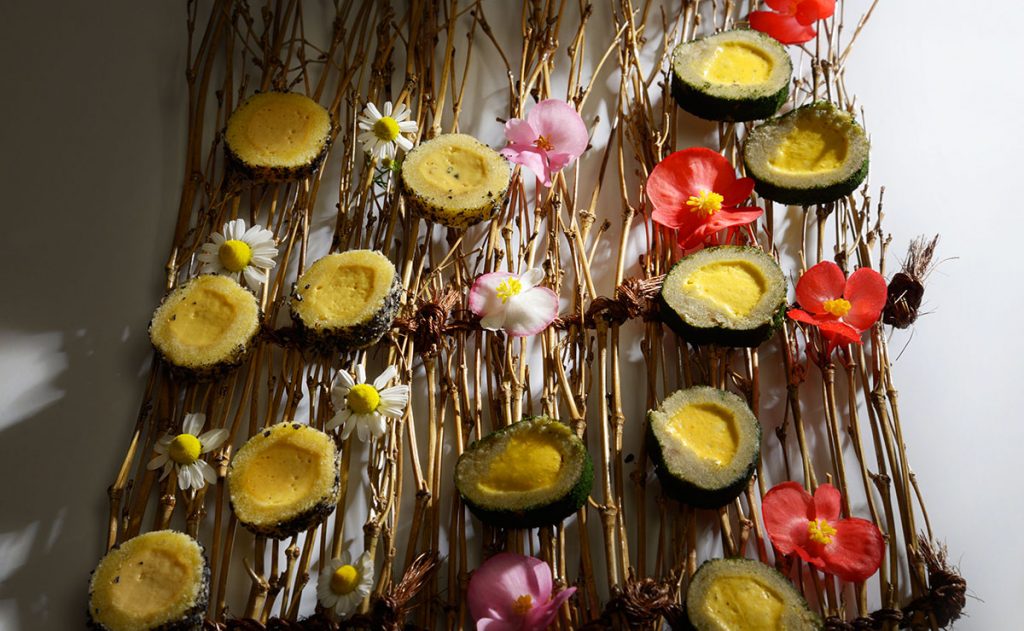 Instead, the Asia's 50 Best list showcases the best of international fine dining that is being served in Asia, with 'international' being a diverse and ambiguous term. As much as many of these chefs might work with local ingredients and take inspiration from the Asian countries they work in, this by no means makes their food Asian—at least not in the ethnic sense.
(As a caveat, the Japanese restaurants on the list might be the only exceptions.)
While the Asia's 50 Best Restaurants Academy assembles 318 people over 6 regions—foodies, critics, chefs and restaurateurs—to vote on the best places to eat in Asia, the restaurants that make it to this list are inevitably fine dining establishments.
They have wine lists, tasting menus, and generally speaking, dress codes.
These restaurants provide a myopic view of Asian food, but it shouldn't be surprising since the list calls itself the "trusted arbiter of what matters in global cuisine." When it comes to food at an international level, from the places we know of to what we consider hallmarks of quality, the balance of power remains very much tilted towards the West.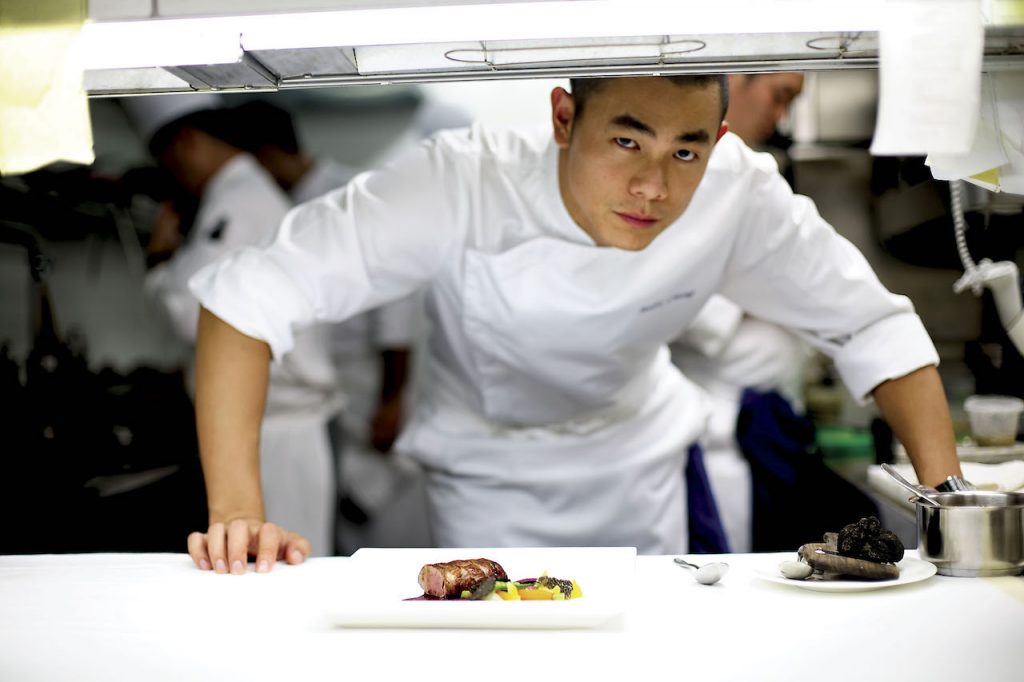 At the same time, the priority for many Asian countries is often not to position themselves as Asian countries per se but as global nations. Accordingly, many restaurants leverage on white chefs with 'street cred' that has usually been earned elsewhere.
This might be problematic, but it is also the reality of many top restaurants in Asia.
As such, it's horribly naive to expect this list to be an accurate reflection of Asia's ethnic cuisine or even Asia's chefs. Bourdain himself should know that the best food in Asia isn't  served in luxury hotels or exclusive restaurants with months-long waiting lists.
No, it's in the back alleys of Hanoi and Shanghai, in Tokyo's subway stations, and in Singapore's hawker centres. It is also in our grandmothers' kitchens, the Buddhist temples in South Korea, and Cambodia's beach towns. This is perhaps exactly why Asia's best chefs are so "hard to find."
As it is, there is no truly objective way to pit one Asian cuisine against another. But if one wants to do so, then this attempt must manifest itself in a list that is independent of global and cosmopolitan (read: Western) standards of what is worth seeking out.
And perhaps few people are in a better position to come up with such a list than Bourdain himself.