Images by the author.
I meet Rio Neo for the first time at Amoy Street Food Centre. Located just a few minutes away from his restaurant, it's his go-to lunch spot. He tells me the chicken rice stall on the first floor is his favourite. Though he spends most of his day preparing artful Japanese beef bowls at his gastrobar, the hawker boy at heart finds himself going back to his roots, favouring simple yet scrumptious (and not to mention, wildly affordable) fare over overpriced, Instagram-worthy cafe food.
"Once you know the value of the ingredients they're using, and you see the selling price, you'll be put off," says the head chef of Kabuke.
"$20 for an eggs Benedict … It doesn't make sense."
Coming from a family that once lived in a kampung, Rio grew up without a lot of money.
"We were still young, so we really didn't know we were poor. But I remember the environment wasn't very good."
While his father bounced between odd jobs, his mother was a seamstress and his grandmother had the job of tying the red drawstrings to those familiar plastic drink bags. It was only at primary three, when his family shifted into an HDB flat, that he realised the differences in privilege.
"In the kampung, we played with wooden planks or sand or whatever. [The other kids living in HDB flats] played with proper toys. I found out and thought, eh, why don't we have that?"
That same year saw his parents opening an economic bee hoon stall in Jurong, enlisting the help of the then-seven-year-old who started off simply greeting the customers, taking their orders, and collecting the money.
"It's quite fun," Rio beams, "If you have a small kid at a coffee shop, everyone's attention is on you. Everyone is buying you drinks, giving you food to eat because you're still young, still like a baby."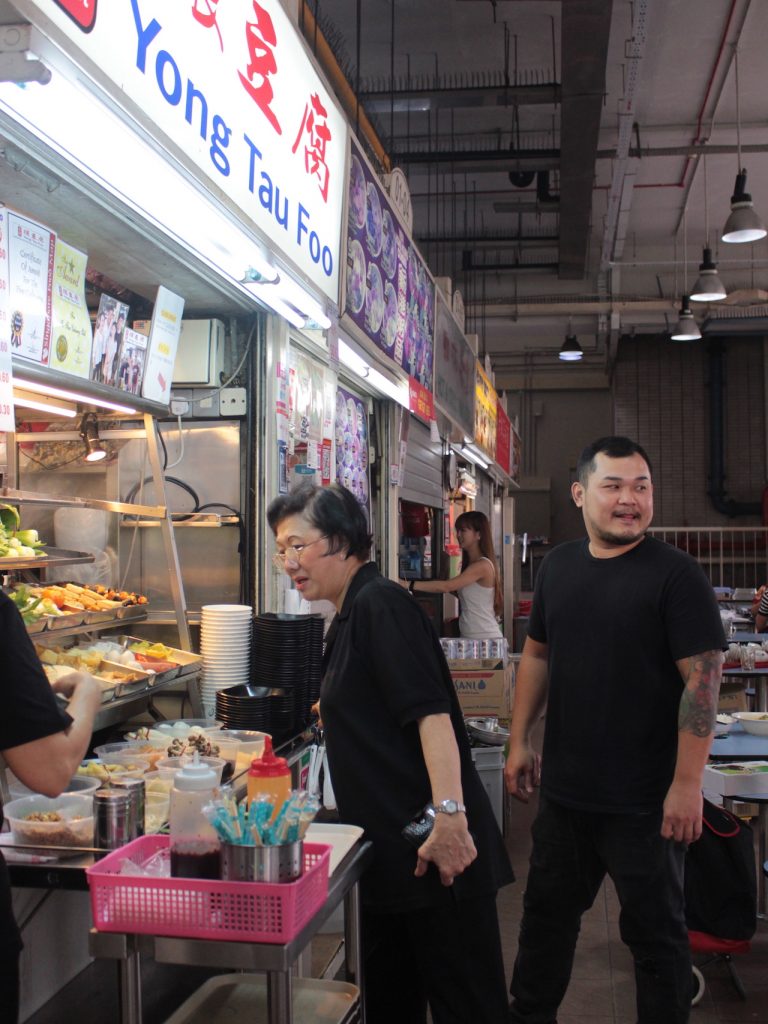 He kept at it for years until the time came for him to get behind the stove, a move that wasn't planned.
He recalls, "I think I was waiting for my NS. My dad was not feeling well, but we still had to open the stall. He asked me whether I'm ready to cook bee hoon because I was always watching him. And I said, 'I can try lah.' I opened the stall with my mom and did what he did. It looks easy, but when you do it, it's very different, very stressful."
Overwhelmed by the pressure of serving long lines of customers, he often missed a step and forgot to add things like salt or soya sauce to a dish.
Eventually, he settled into a comfortable rhythm. While one would assume it would get boring to cook the same meal over and over every day, Rio never felt that way. Through repetition, he developed speed and precision. Yet he was still taking life as it came, never considering what he wanted to do in the future or if a career in F&B was a viable path.
As he says, "I was very playful and lazy."
"I studied manufacturing [in polytechnic], something I didn't like. But that's what my grades got me. I did poorly for English, and without English, there are very few courses you can do," he recounts.
The lack of motivation added to his dismal attendance during his polytechnic years, where he was pretty much a loner who enjoyed late nights and sleeping in.
"It became an issue. I couldn't pass my modules because of my attendance, so I had to study the modules the next semester. It kept snowballing. I had to [stay in school] for another one and a half years, so I just stopped, quickly went into National Service (NS) and took it from there," says the polytechnic dropout.
It was one of the lowest points of his life: "I felt like I let my mom down. I felt remorseful because my mom was paying for all my education fees."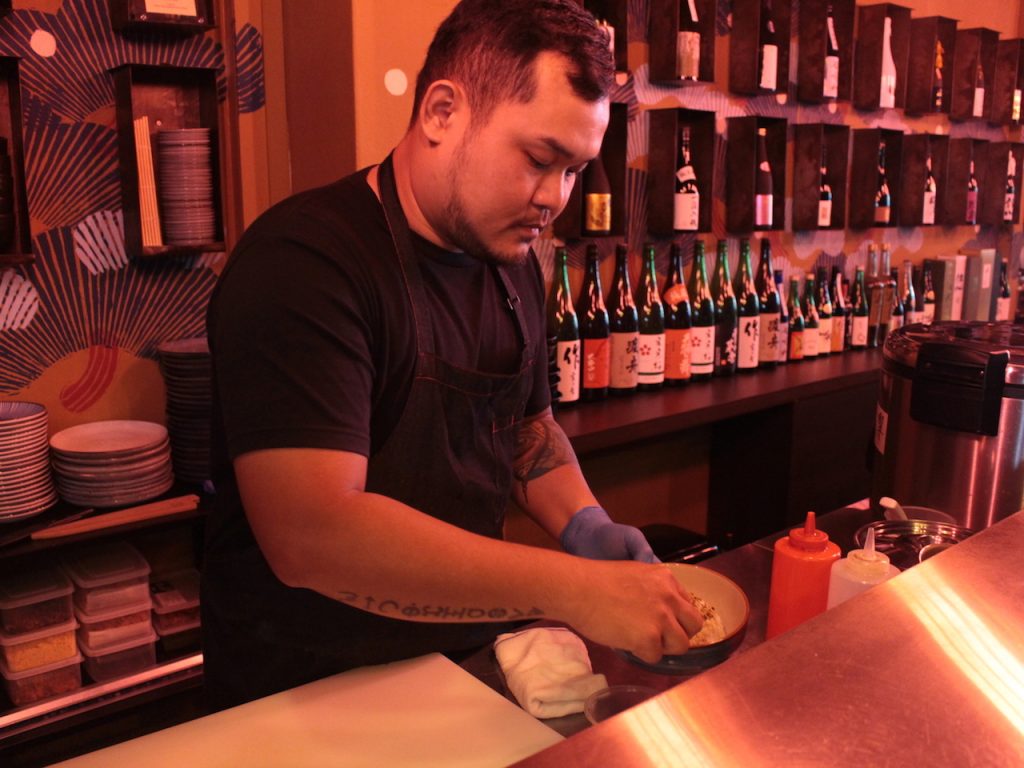 Though he planned to return to school after NS, duty called at his parents' bee hoon stall when his father fell ill.
"It's a very tough, labour-intensive job. You're sweating the whole day," says Rio.
"In the hawker [centre], you're one person doing two or three people's jobs. It's very compact. You need to take care of a lot of stuff. The worst part is waking up. Sometimes you'll have to wake up at 4am, and I'm not a morning person."
A few months later, he decided to explore working in a proper kitchen at a restaurant, sending out his resume to whoever was looking for help. It was like casting a rock in the dark and seeing where it landed. For Rio, it landed on Sushi Tei, the first restaurant that got back to him.
Sipping on his iced coffee, he describes his first stint as a junior cook: "I started with the tempura station. It's for the new guys because it's the station that nobody wants to do because you're standing in front of hot oil and fire the whole day. From there, I honed my skills. It's usually a very busy place, and I can fry a few hundred prawns a day."
Still, passion hadn't entered the picture. As a junior cook, he wasn't being paid a lot. Yet he had to make sure he earned enough to support himself and his family. Following this, his second job found him at a traditional Japanese joint at Orchard Plaza, where "99% of the customers were Japanese", offering him a better living in terms of compensation.
And he was satisfied, for a while.
"I was in my comfort zone," Rio explains.
One day, he noticed the people around him—his middle-aged colleagues who worked alongside him—and thought, "Am I going to do this for the rest of my life?"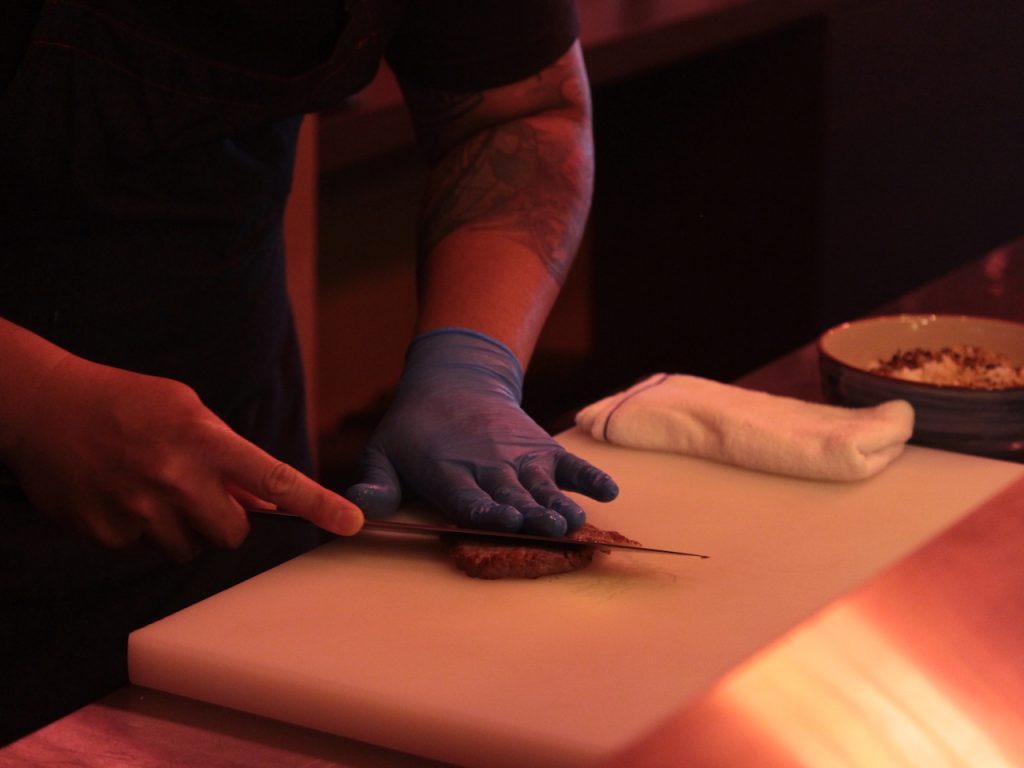 Pushing 30 with no concrete accomplishments, fear hit him like a 10-tonne truck. He was on his own and had to push himself to expand his knowledge of Japanese cuisine. The next obvious step was to get into a more modern environment, and luck brought him to Kinki, Fat Cow, and finally Kabuke.
At each juncture, he had specific goals and sought to absorb everything he could before moving on and up. Passion only truly came when he was shortlisted for the World Washoku Challenge in 2015 and 2016, when he flew to Tokyo to compete, witnessing chefs from all cultures and walks of life execute the excellence of Japanese cooking.
"I was amazed at the standard there. Even those Mexican chefs could cook Japanese food really well," he shares.
Wanting to prove his worth, Rio was fuelled by the competitive environment to challenge and improve himself further.
The self-taught chef researched and experimented, even taking to YouTube to master new skills and recipes. Eventually, he became the head chef at Kabuke, where he conceptualised his signature beef bowls, using grade 6 and 9 Australian grass-fed wagyu with elements from other cuisines for a fusion twist.
While such high-grade ingredients would normally hike the price of a dish up, his remain affordable at about half to a quarter of the usual cost. One of the most popular dishes, the truffle wagyu and foie gras bowl, spawned the creation of his sophomore venture Tokidon (a more casual, quick-serve iteration of Kabuke) within the same year.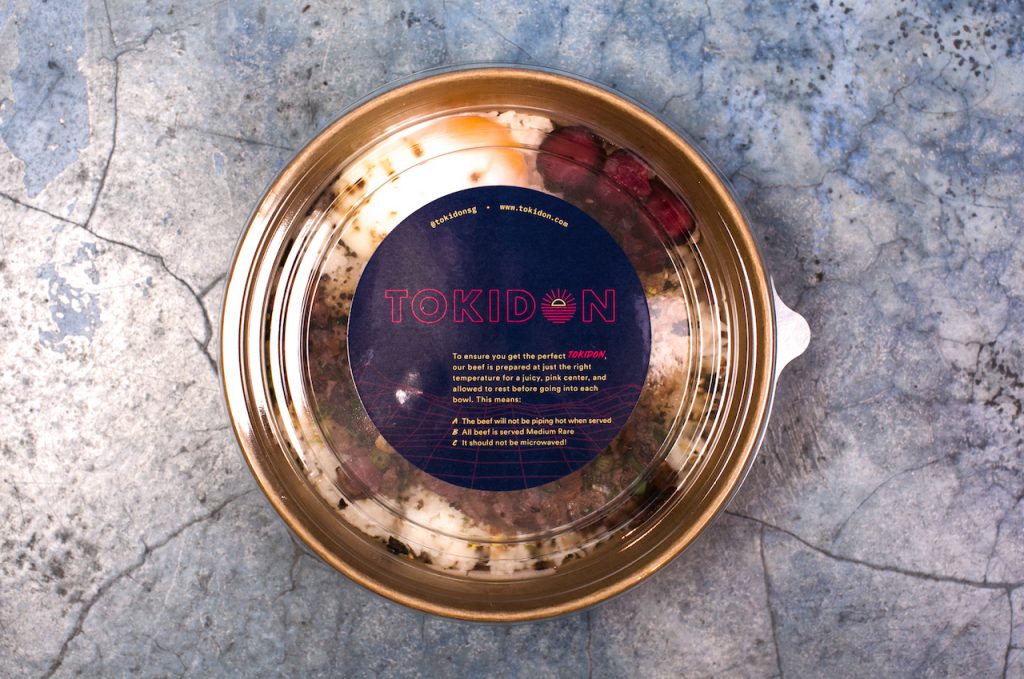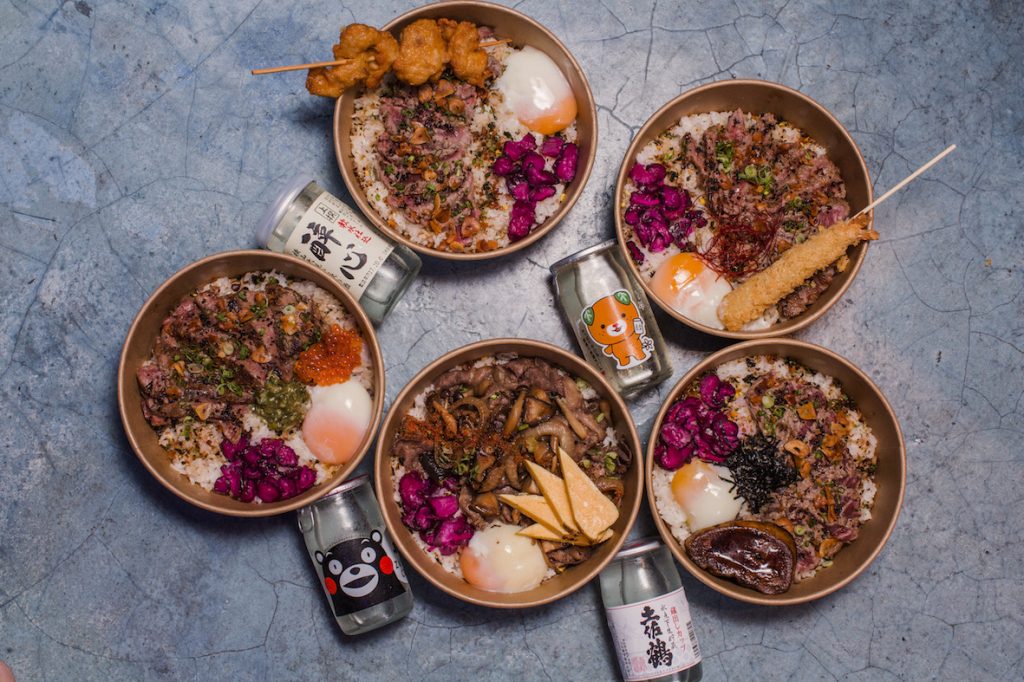 Looking back, he tells me how much he attributes his current success to his days as a hawker. It equipped him with a "mental toughness" that many culinary students lack.
"In culinary school, the things they teach you are more on the management side. They don't tell you that you have to scrub the floor, clean the stove … [Students] come out and expect to be a celebrity chef or something. They're not prepared to do the labour," he says.
To this day, hawker fare continues to inspire his menus and creations, using ingredients like garlic oil and onion oil that offer a more "comforting" flavour.
Having ventured from the Amoy Street Food Centre to the cosy seats and chic interiors of Kabuke, where he's about to start his shift, I ask a final question, "Do you think you've proven yourself?"
"I think so," he laughs, "But still a long way to go."
Know someone like Chef Rio who deserves to have their story told? Write to us at community@ricemedia.co.