According to the latest news, Supreme Leader Kim Jong-Un and President Donald Trump has signed a 'very important' document that promises 'major changes' to US-North Korea Relationship.
Thanks to our sources inside the North Korean Ministry of Very Important Affairs, we were able to obtain a copy of said document: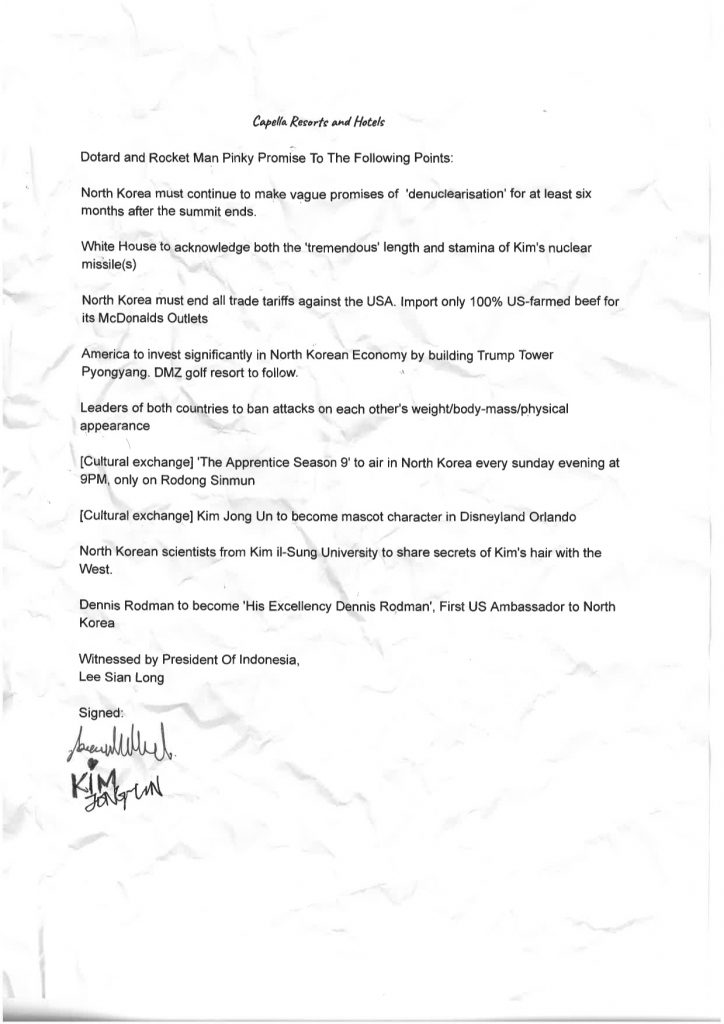 In honour of the creator of 'Fake News', RICE will be covering the Trump-Kim summit in the most 'Fake News' way possible. We may not be there, but that doesn't mean we don't know what's really going on.