Photography by Charmaine Poh.
On a Saturday morning, the residential corridors of 5 Banda Street are sparse, well-lit, and quiet. The only chatter comes from the Chinatown crowd in the near distance.  
85-year-old Khau Jie (pictured above) walks ahead of me, keys jangling in her hand. She leads me to her one-room rental flat, which she lives in alone. At her gate, she unlocks at least three padlocks. "To prevent burglaries," she smiles and informs me in Cantonese.
Inside, sunlight streams in through a small window, illuminating her scant flat. At one corner sits a single bed with bolster, pillow and blanket. Her walls are clean and bare, except for black-and-white framed photos of her family.
This is all Khau Jie has. She is one of the few ma jie left in Singapore.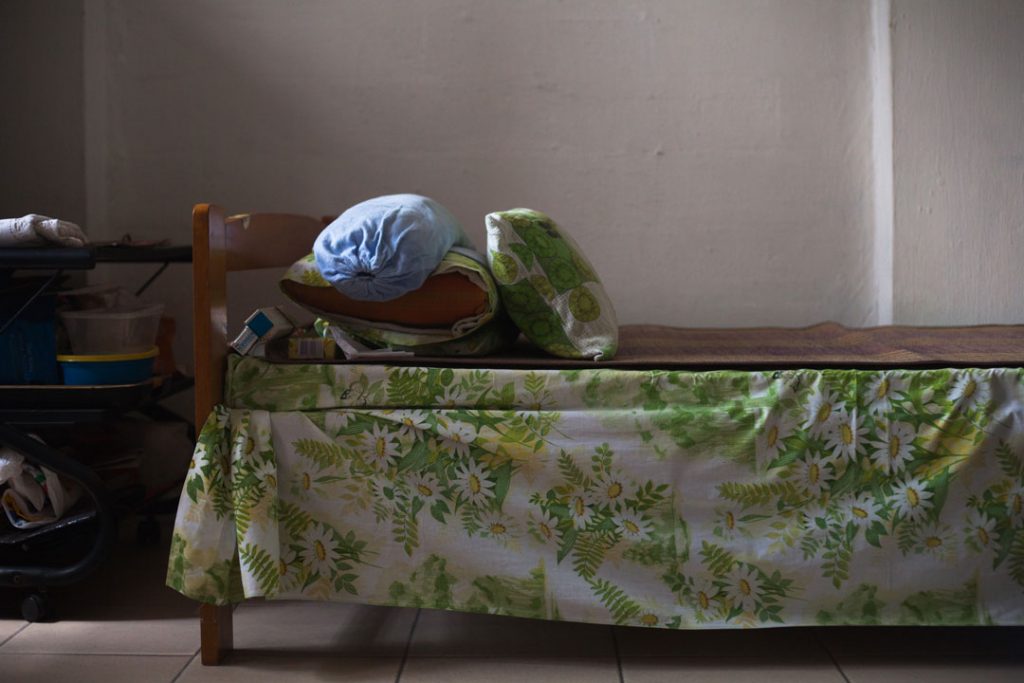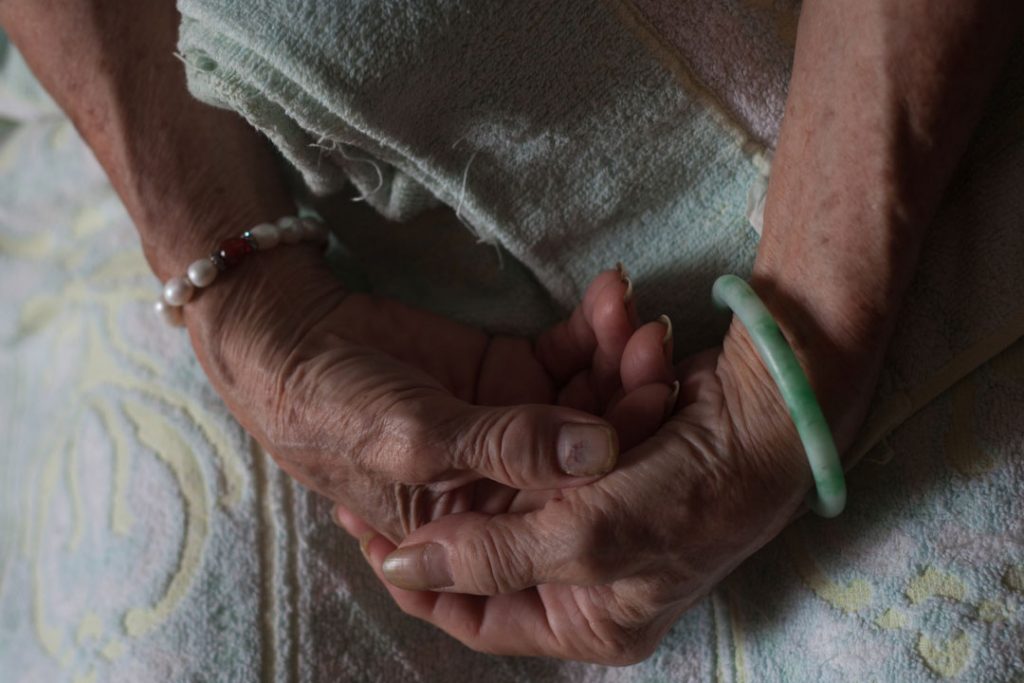 I meet Khau Jie through photographer Charmaine Poh, who shot a series of photos on the Chinatown
ma jie
community last year. They are all regulars at the Kreta Ayer Seniors Activity Centre, which is located in the same building as their rental flats.
With the help of two translators who speak Cantonese, I seek to understand the lives of these ma jie.
Khau Jie is part of the wave of female migrants, who came from Guangdong, China, in the 1930s to 1970s to seek work as domestic helpers. Among them, ma jie are those who take a vow of celibacy to signify their commitment in a ceremony known as sor hei.
Most ma jie embark on this journey with the sole purpose of earning money for their family back in China. With their respective employers, they do laundry, cook, and clean. The job is menial, backbreaking work, but Khau Jie takes it in her stride.  
"Anyway I'm illiterate so I can't really do anything else in life. You can only help families, take their money, then repeat the next day," she laughs.
Khau Jie, who is the eldest of seven children, recalls that when she was earning $100 per month, she would send back $90 to China and keep $10 to write letters. Eventually, she grew to earn $600 per month, but still kept at most $20 for herself. The rest of the money went to her grand aunt, who took care of Khau Jie's parents in China.
These days, her village in China is much wealthier, so she does not send money home anymore.
Still, family remains the centre of Khau Jie's life, even the ones she worked for since arriving in 1959.
The sons of her previous employers visit at least four times a year, so I assume she gets along well with them. She explains matter-of-factly, "If I'm not close or don't like them, why would I work for so long? They're good to me too."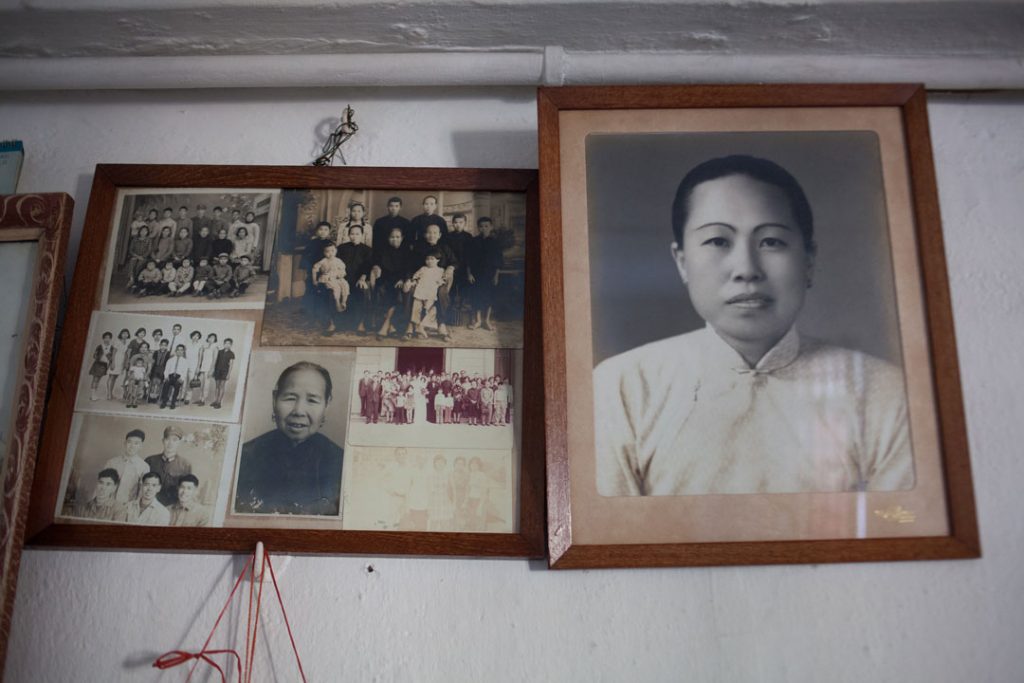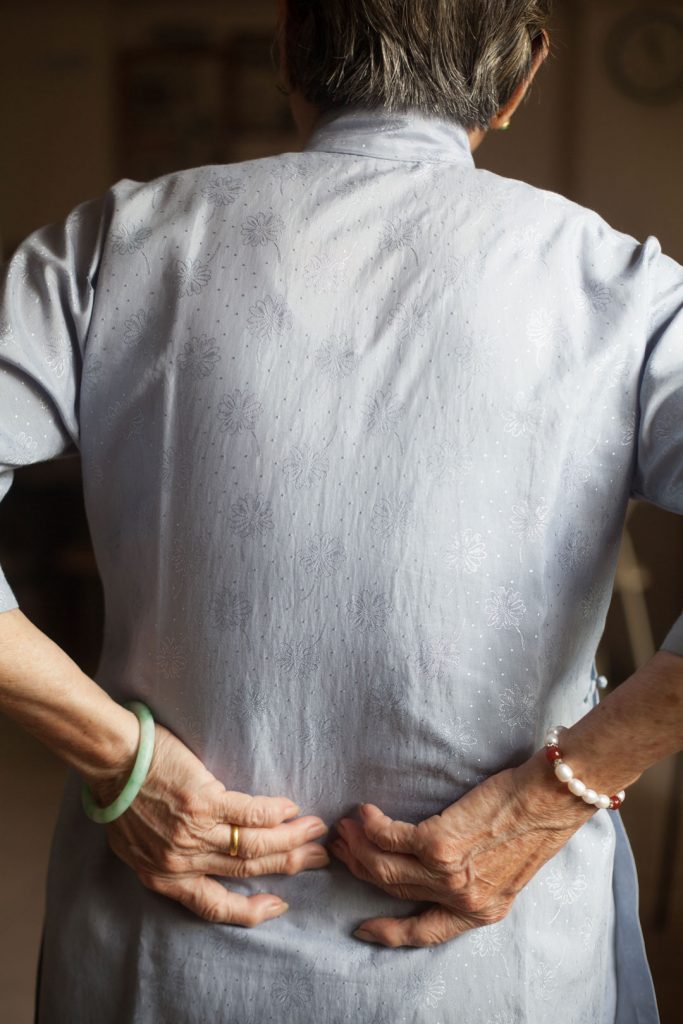 Family is also the reason Moon Teng Jie, another
ma jie
, came to Singapore.
Although Moon Teng Jie lives in the same block as Khau Jie in Chinatown, she currently resides in St Andrew's Nursing Home at Henderson Road, where she's recuperating after a bad fall.
The retired ma jie borrowed money to come to Singapore when she was 16 after her father passed away. Back then, she made a promise that she wouldn't get married, instead choosing to dedicate her life to supporting her mother and sister.
I quickly understand that when life is tough, practicality drives all decisions. Ironically, when you have super clear focus, decisions become simpler to make.
When I wonder if the sacrifice was ever difficult, she replies, "I just wanted to give them the best."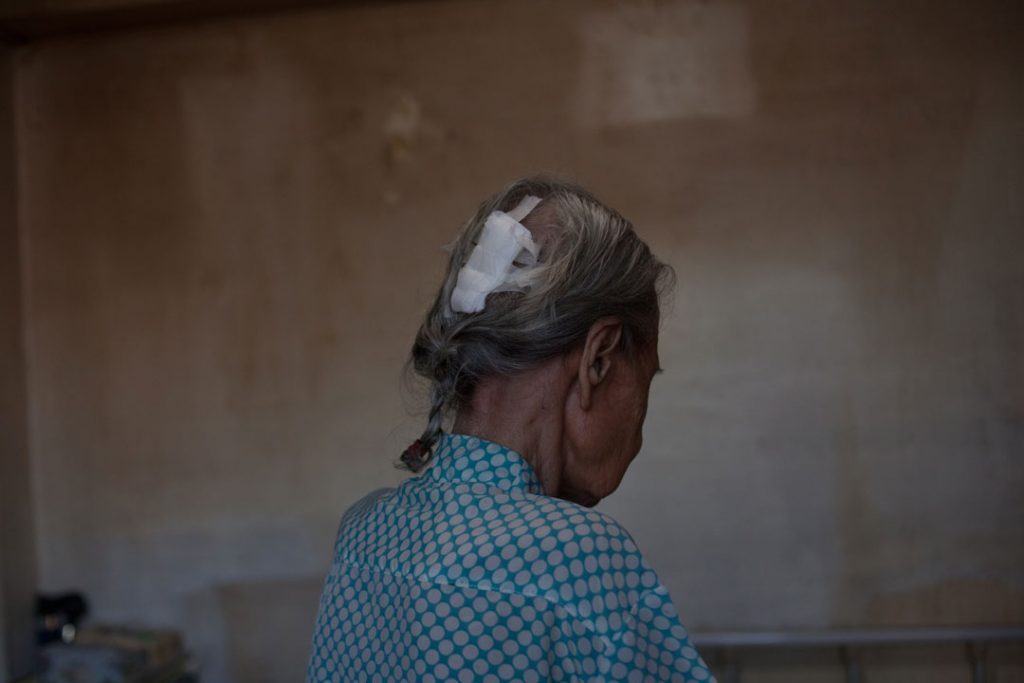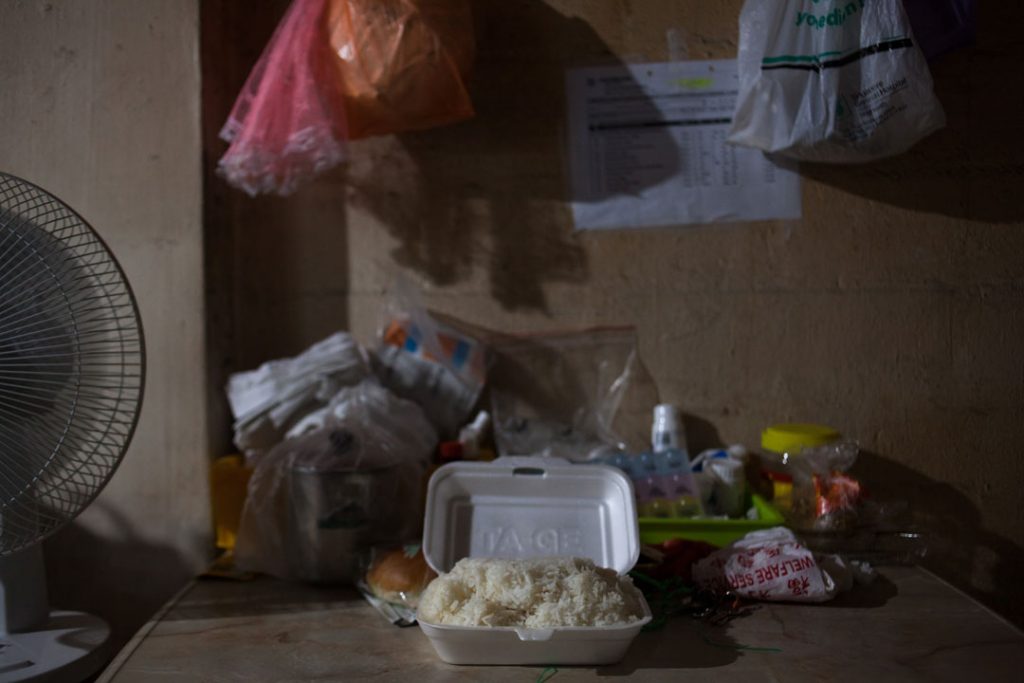 During my visit, I catch Moon Teng Jie enjoying lunch in a corner by herself. She has soup brought by her niece and the nursing home's rice set with minced dishes.
"I don't like to mix around with the rest of the people here, because they like to gossip. I prefer to be at home in Chinatown, even though I live alone. There is freedom there, and I can do what I like to do," she shares.
Although independent now, she misses the Kreta Ayer Seniors Activity Centre, where she has friends like Khau Jie. The centre is a constant, familiar community who cares for her well-being.
She says, "Singaporeans are very connected to the elderly. If I go back to China with money, all the money will soon be gone, and I'll be left with no one to take care of me. I'm less lonely here with my niece and nephews."
Most of the ma jie have returned to China, but Moon Teng Jie has no need or want to do the same. In fact, the same practicality that drove her to Singapore decades ago is what keeps her here now, making her one of the last remaining ma jie of her generation.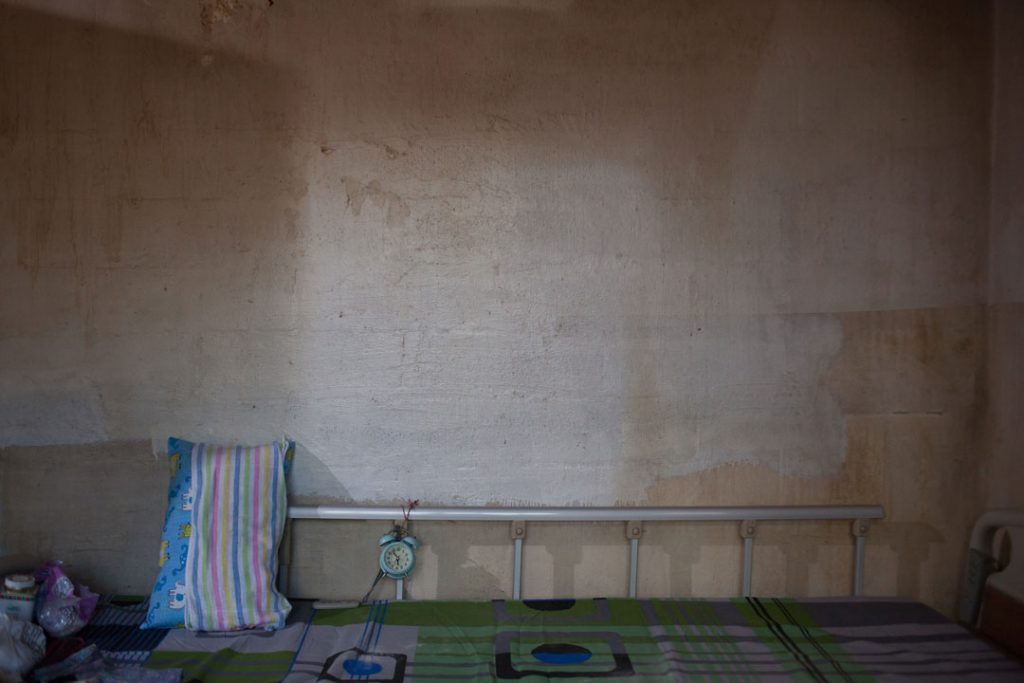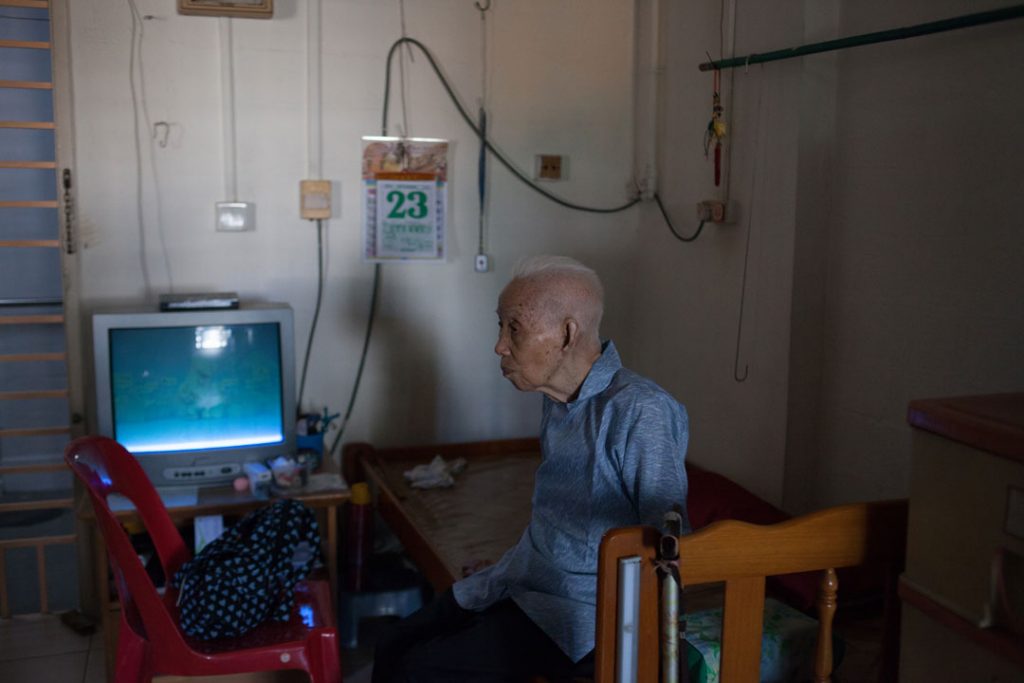 My next stop is Alexandra Hospital, where Fang Jie, one of Moon Teng Jie's good friends from the centre, is warded after getting into a car accident.
Life is not easy in the hospital. Not only does Fang Jie not receive many visitors, she's also not used to eating hospital food.
"Even the chicken is different outside. Here, the chicken is minced up, whereas I like it in pieces. The taste is different," she says.
Like Moon Teng Jie, she enjoys being around friends at the activity centre. Since she doesn't have family anymore, she also keeps whatever money she earns. Naturally, she has no plans to return to China, because there's "nothing much to miss in Guangdong".
She says, "Once I came to Singapore, there was no point in missing China. If I missed my family, I wouldn't have come here in the first place."
Then, she admits that she also can't stand the cold weather there.
I find myself hoping that Moon Teng Jie and Fang Jie will make a quick recovery, so they can be discharged and reunited—both with each other and their favourite food.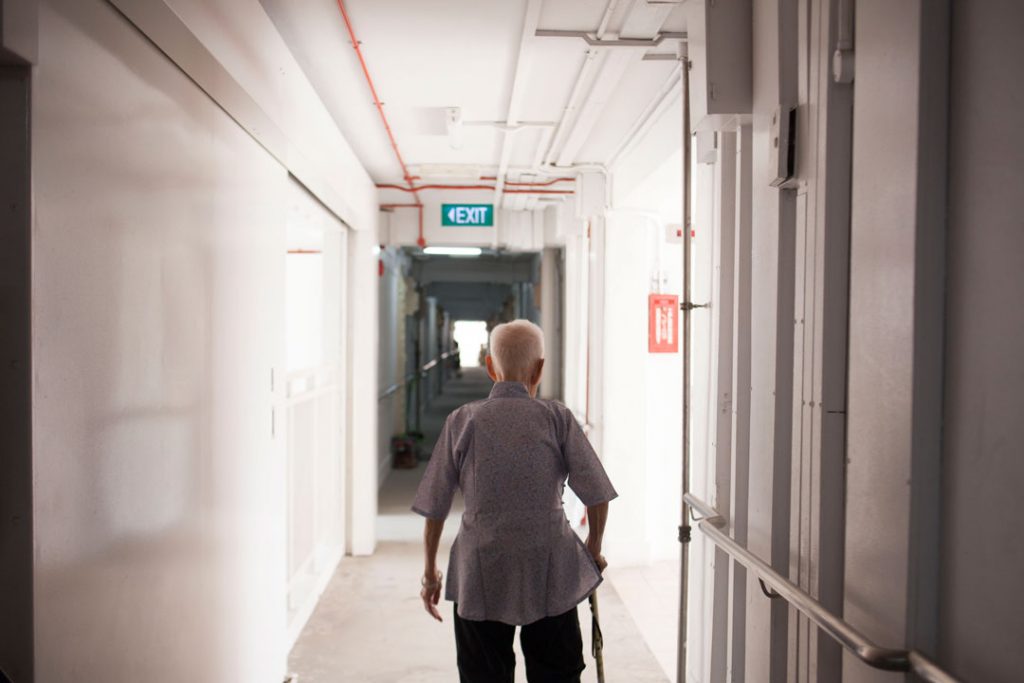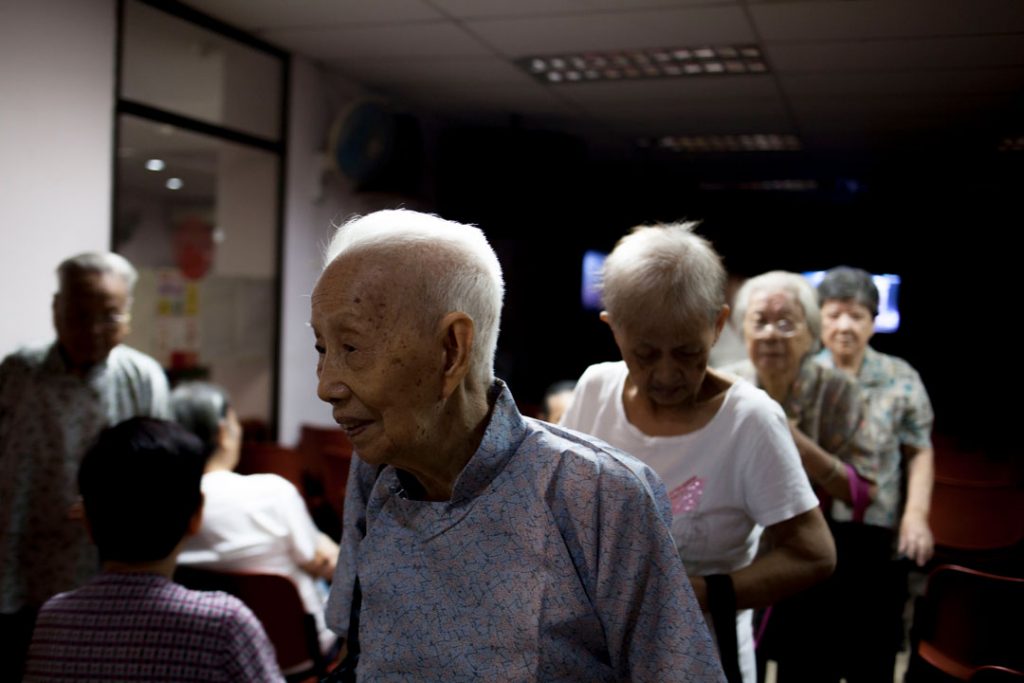 Despite being in the nursing home and hospital indefinitely until they get better, both Moon Teng Jie and Fang Jie don't seem concerned with their finances. I learn from Kreta Ayer Seniors Activity Centre manager Florence Loh that the government heavily subsidises their hospital bills through Medisave and Medishield.
On the other hand, the money for their flat rental comes from their own savings, though it appears quite affordable.
"Rent is about $35 per month, with an additional $20 for miscellaneous town council fees," Florence explains.
All of the ma jie I meet have led such spartan yet contented lives that something like falling in love seems frivolous in comparison. Earlier in the day, I am almost embarrassed for asking Khau Jie if she missed out on life by not getting married.
She states simply that she has never fallen in love, before the conversation inevitably returns to what took up majority of her life: work.
Without a life partner, Khau Jie's main companions include other elderly at the activity centre and ma jie living in the same block.
"If I don't have the centre, I'd just stay home and stare at the four walls! At least with the centre, I have something to do from 9am to 12 noon. Then I'll come home for lunch. At 2pm, I'll head down again. It's a routine; it's like I'm working again," she jokes.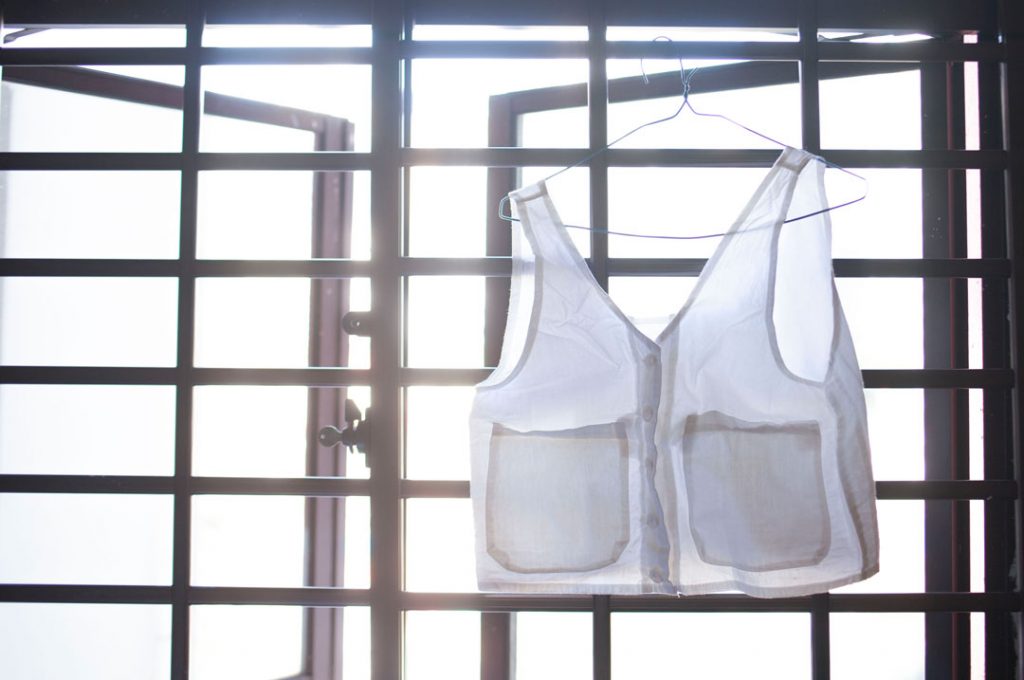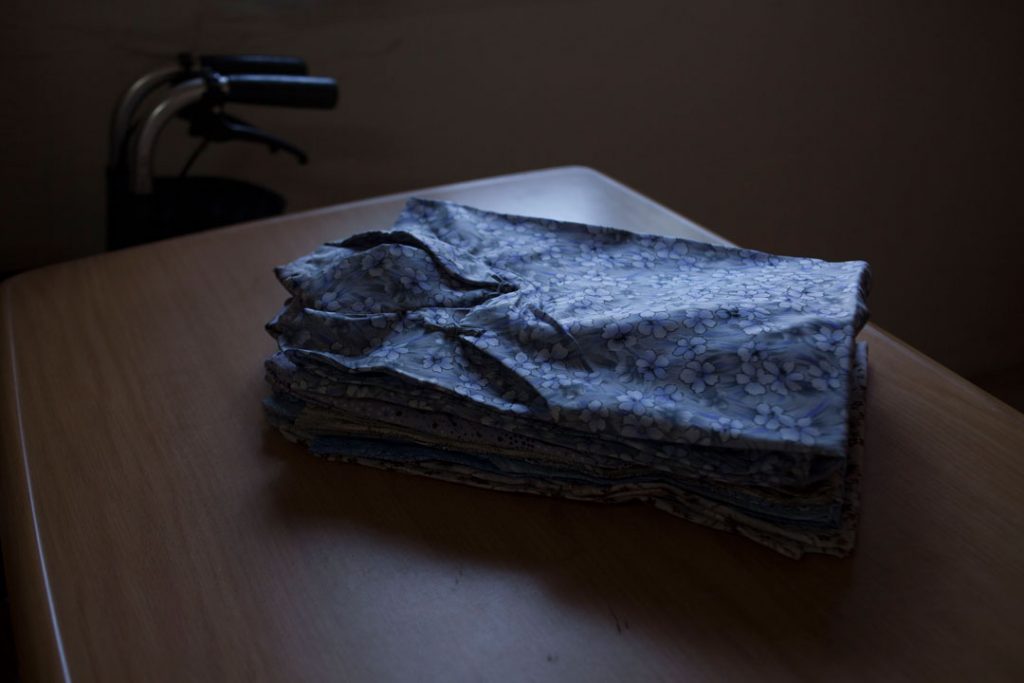 Still, Khau Jie plans to return to China for good at the end of this year. Without any family in Singapore, she doesn't see the point in missing this country either.
"At 80-plus years old, if I don't go back, what is the point of staying here? There's nothing for me to do. This place has its benefits, but going back also has its benefits. I don't think my employers will miss me either. Once I reunite with my family, I won't really think about what I left behind in Singapore," she shares.
And it seems Khau Jie's family has grown too, giving her something to look forward to. She has six nephews and several grandnieces and nephews in China, whom she visits every year. Each visit, she stays up to six months.
Perhaps on her next return, she won't come back to Singapore. She may need to bid goodbye to Moon Teng Jie, Fang Jie, and the rest of Chinatown, but I suspect she'll be better off.
After a life defined by practicality, she will finally be living for happiness.
Charmaine Poh
is a Singaporean documentary photographer. Her series
Ah Jie: 阿姐
was part of the National Arts Council's Pop-up Noise initiative in 2016. Various young artists were commissioned to engage with the Chinatown community and produce an artistic response.