Photography by author
There are things we see as adults that never fail to trigger specific memories from childhood.
For instance, as a child, I saw a tourist pose in front of a bougainvillea bush along an overhead bridge. There was nothing particularly striking about the plant or the bridge, but there she stood, hand on hip, smile on face, blocking everybody's path just to take a photo with Singapore's most common flower.
I remember thinking, "This isn't a national landmark or icon. It's not even pretty."
This memory came to mind last year when a friend from the US was in town. She mentioned that she'd visited the orchid garden at the Botanic Gardens because she wanted to see our national flower.
I laughed, "Who told you the orchid is our national flower? It's really the bougainvillea, that roadside and overhead bridge flower."
It was a joke, but I meant it. Of the short list of things in life that I feel strongly about, my belief that the bougainvillea is our true national flower ranks among the top three.
All this despite my belief that the bougainvillea isn't even that attractive, not least because its fuchsia petals remind me of the ugly fuchsia colour swatch in Microsoft Paint, another memory from childhood.  
What I didn't expect was that my stance constituted actual fighting words. When I shared my thoughts with my team, Pan Jie almost flipped a table. He thinks bougainvilleas are "beautiful".
Regardless, no matter how it looks, I maintain that the bougainvillea represents us more than any orchid ever could.
National discourse is often filled with ambition and idealism. We talk about the importance of passion and innovation, as well as imparting our future generation with the 'right skills' to create the 'next big thing'. Being somehow both ugly and beautiful at the same time, the bougainvillea is a ubiquitous reminder that while we put our head in the clouds, it's also imperative that we keep our feet on the ground.
For a nation that straddles the line between Western ideals and Asian values, this makes the bougainvillea a fitting national flower.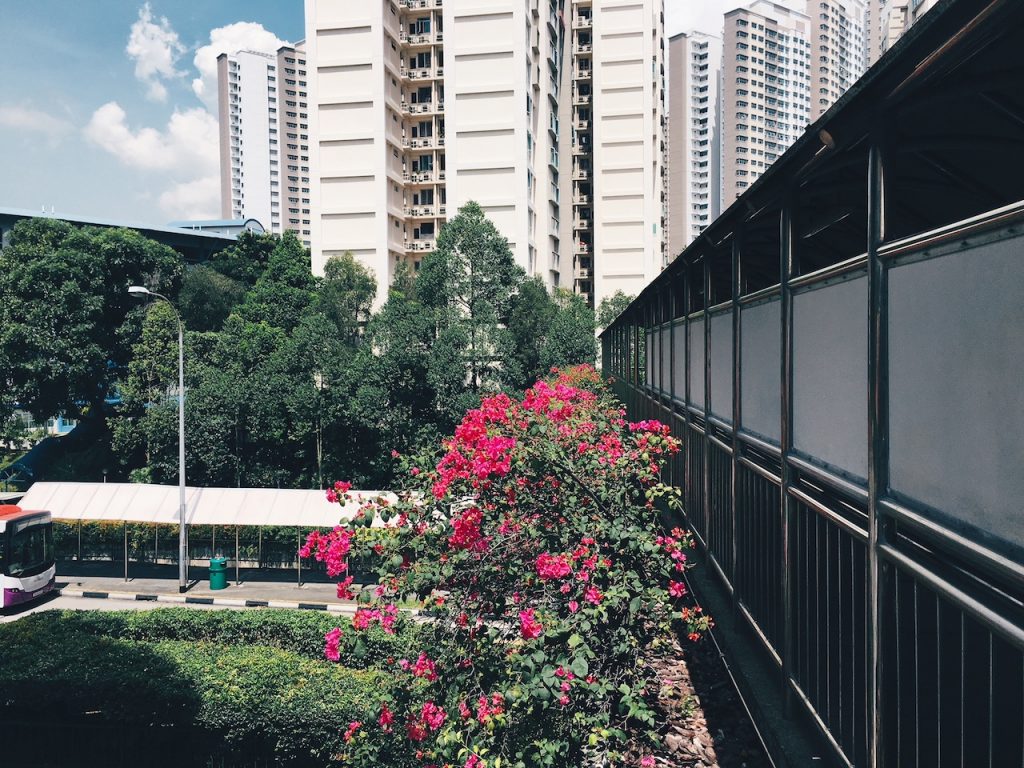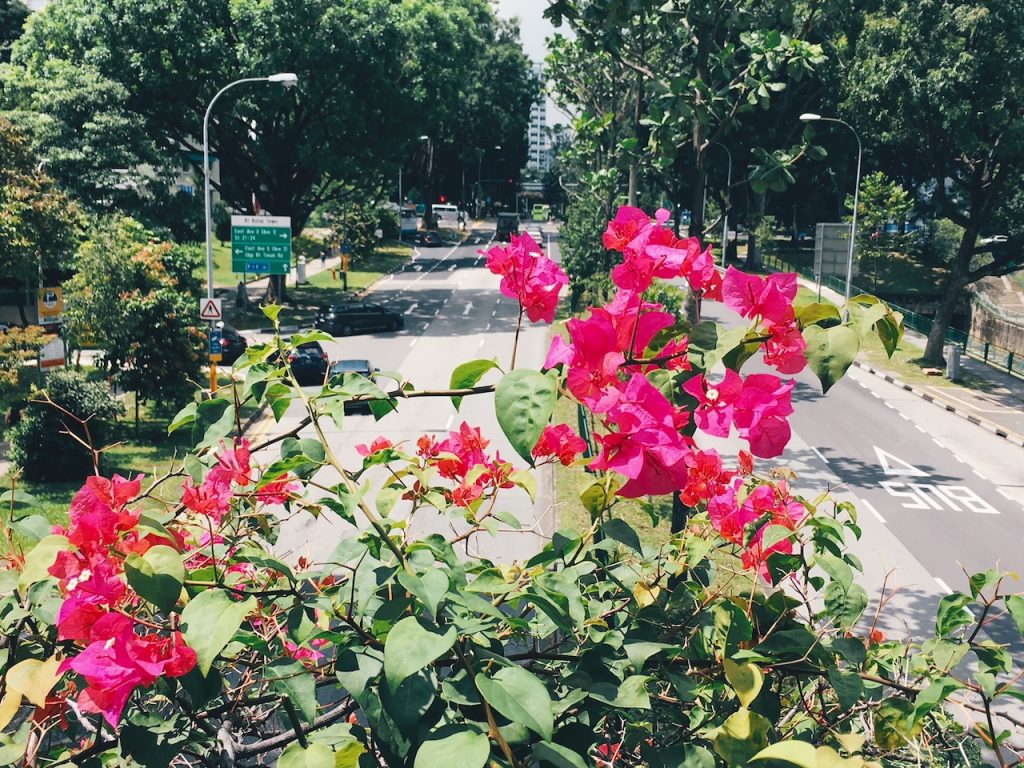 I have nothing against orchids, but you'd think that as a national flower, it would be more commonplace. Having an orchid represent us is like saying handball is our national sport.
The orchid was chosen to represent Singapore's greenery and unique biodiversity in 1981. According to the National Heritage Board, the committee assigned to choosing our national flower wanted one that was "popularly known, free flowering, colourful and attractive".
In a speech by then-Minister for National Development, Mr Mah Bow Tan, he was quoted as saying, "As the flower most associated with hybrids, the orchid is also a symbol of our multicultural heritage. It is representative of the harmony among our ethnic communities, as well as with our many foreign visitors."
I'm no botanist, and I don't expect stringent processes and criteria for selecting our national flower. But the official explanation for selecting an orchid feels too unimaginative for something of national and cultural importance. While national symbols are meant to be aspirational and the orchid may be beautiful, it is too obvious a choice.
On the other hand, the bougainvillea looks lame and common AF, yet informs an intimate and relatable part of our everyday experiences.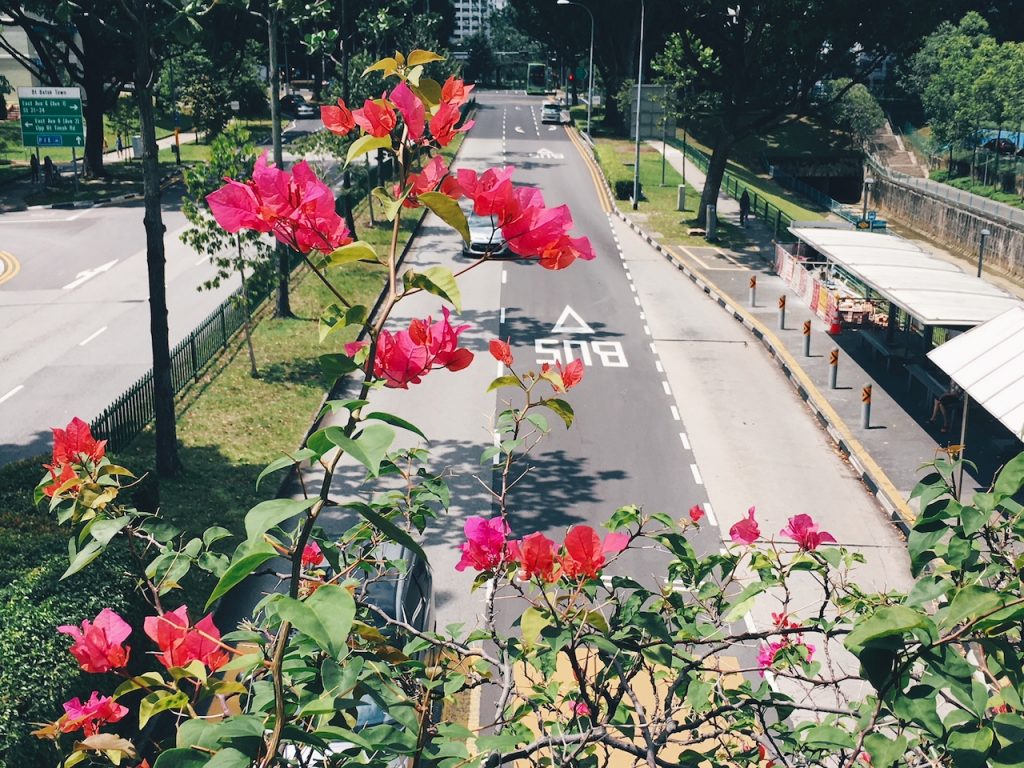 For one, it can be found everywhere—adorning overhead bridges, flanking bus stops, overflowing from potted plants along HDB corridors, and lining our pavements.
Every single day, I encounter bougainvilleas at least thrice.
First, at the bushes beside the bus stop I take the bus from in the morning. Next, at the Lau Pa Sat traffic junction, a vibrant bush of bougainvilleas above the entrance of the food centre. Finally, along the overhead bridge I alight at on my way home.
It does not discriminate when deciding where it should appear, making it readily accessible and easily afforded by people from all backgrounds. This ubiquity also makes it practical and efficient when pointing out the flower to visitors or friends from overseas. No need to enter an enclosure in a UNESCO heritage site.
Given how Singaporeans also tend to be almost brutally realistic, many of us don't appreciate placing our national symbols on a pedestal.
This won't be an issue with the bougainvillea, which is neither showy nor over-the-top, two traits that are the antithesis to Singaporean pragmatism. Whether it's dangling out of a highrise in Bedok or lining the Singapore River, the bougainvillea manages to be low-key and has no trouble blending into any environment.
This flower is so ordinary that any hype would seem silly.
Essentially, the bougainvillea is an ideal representation of the mundane but distinct hum of daily Singaporean life. It's a reminder of how much the simple things matter.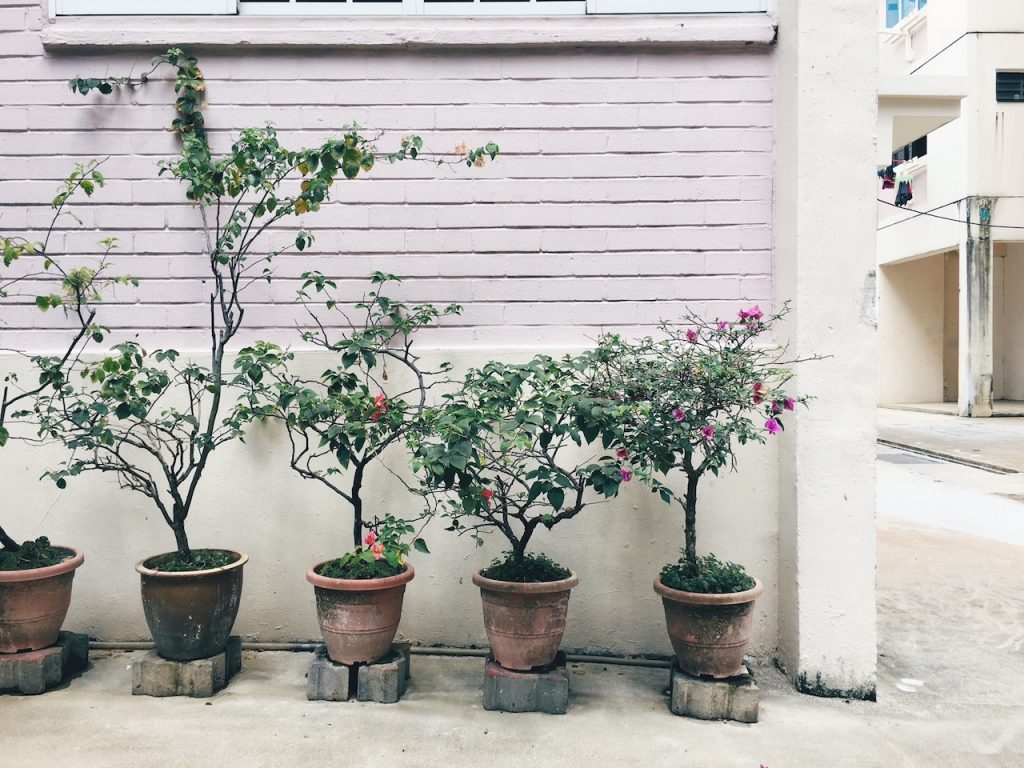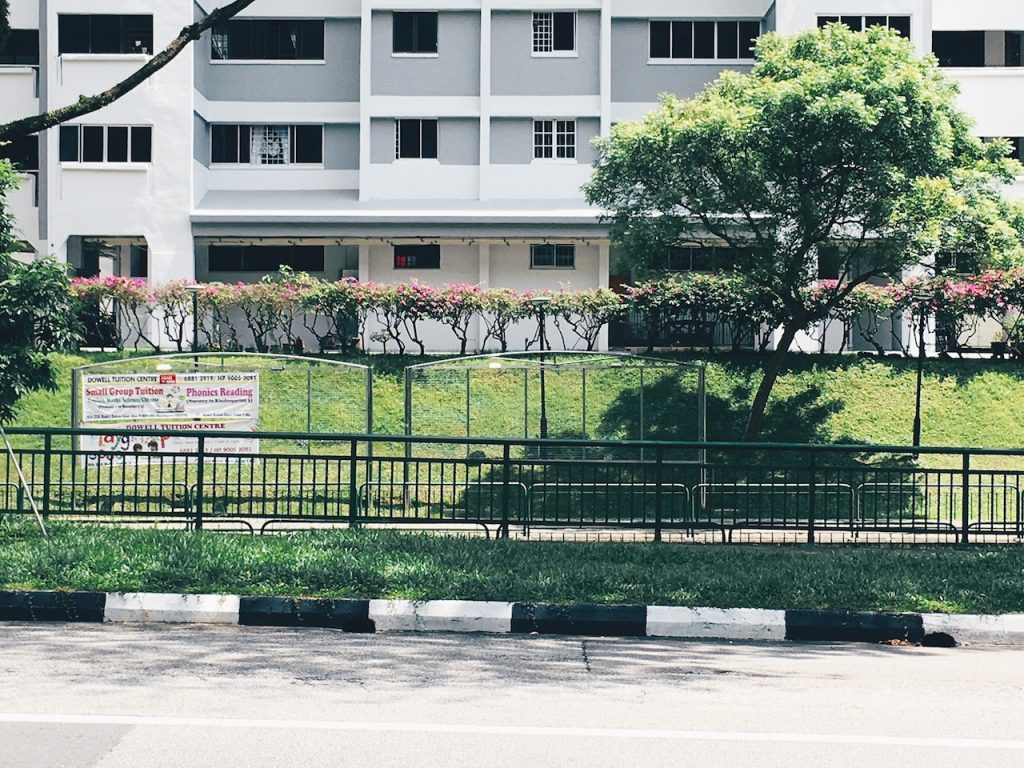 When we think about why certain childhood memories stick with us, it's because they remain the same even as everything else around us changes.
Likewise, I see the bougainvillea as a part of Singapore that hasn't changed throughout the years. There is a bittersweet irony in knowing that what remains most steadfast against an ever evolving hard cityscape is the softness of a bougainvillea's papery petals, though it goes unnoticed by many.
When I was in Shenzhen last year, I felt homesick until I chanced upon a stretch of bougainvillea plants along the road in all its ugly fuchsia glory. In that moment, I was back in the sweltering Singaporean heat.
Even when I'm not travelling, chancing upon the twigs of a bougainvillea reaching for the sky from an HDB stairwell takes me back to a simpler, happier time, where life in Singapore felt less complicated.
If there's anything our national symbols should do, it should remind us of our Singaporean identity, and why we continue to love our country, despite everything.
I may not have fancy adjectives or big words to describe the significance of the bougainvillea in our national or cultural narrative. But I do feel the palpable nostalgia it evokes, and it feels like home.