Photography by the author.
When it comes to graffiti, Singapore is unlike anywhere else.
We stand out, both in our attitude towards graffiti as well as our conspicuous lack of it.
Courtesy of the Vandalism Act, enacted in 1966, any writings, drawings, paintings, markings or inscriptions done on public or private properties without the written consent of the owner is considered vandalism and can result in a fine of up to $2000 or a prison sentence not exceeding 3 years along with corporal punishment.
And the media makes no effort to conceal the (rare) occurrence of vandalism, along with what happens to those who are caught doing it.
In 2015, 2 young German men guilty of vandalising an MRT train were sentenced to 9 months in jail and 3 strokes of the cane. In 2014, 5 Singaporean teenagers spray painted red graffiti on the rooftop of Block 85A in Toa Payoh Lorong 4 and were sentenced to probation. In 2013, Mohamad Khalid defaced a monument dedicated to those who had died in WWII and was sentenced to 3 months jail. The list goes on.
Yet despite the hefty punishments, graffiti has been far from eradicated completely.
In the back alleys of Lavender, accessible only by foot traffic; along the walls of abandoned or rundown buildings in Geylang; in the little lanes and narrow foot paths along Little India and Bugis, I find it.  
It's not abundant and definitely not the easiest to find, but if you're looking for graffiti, it's there.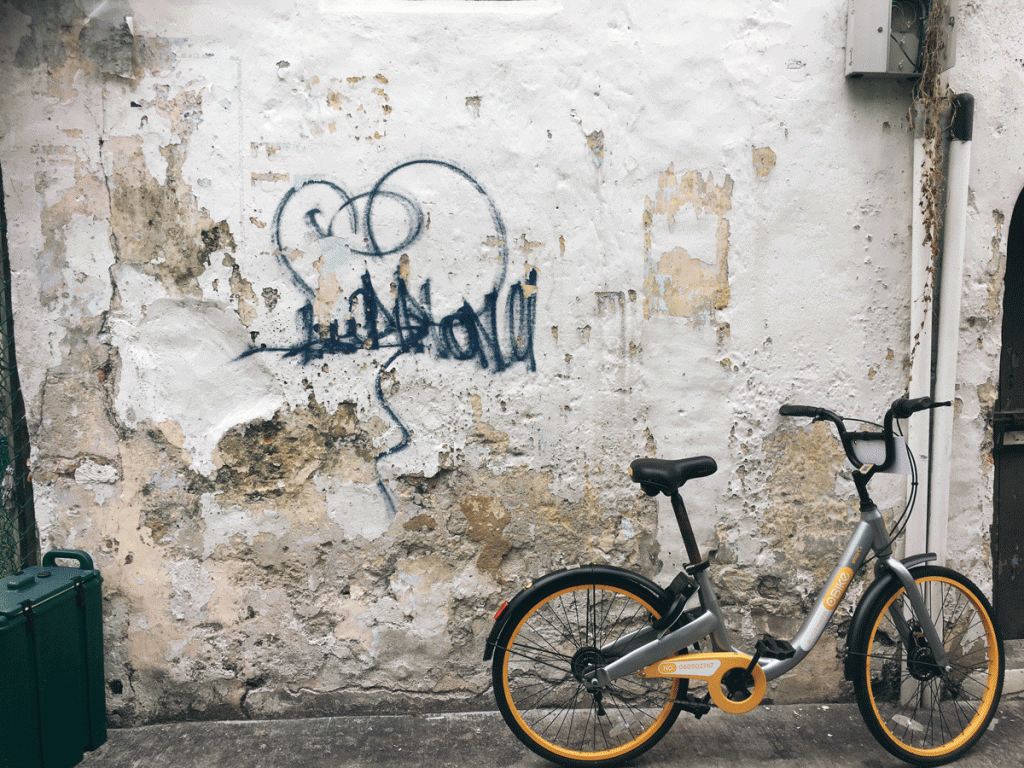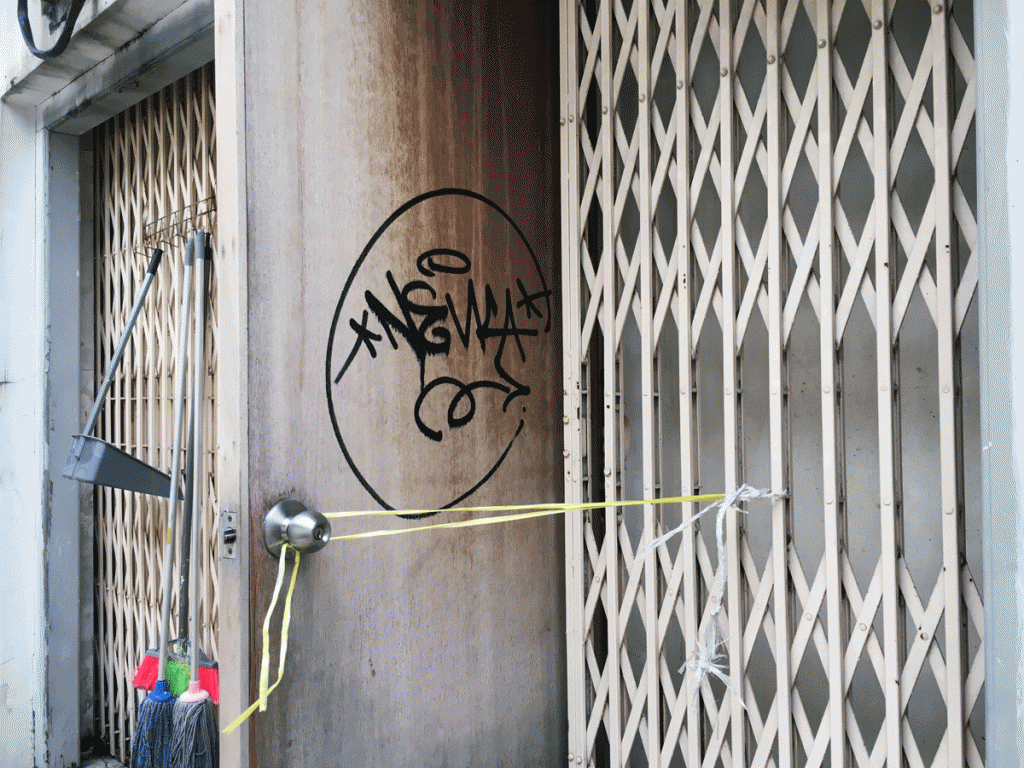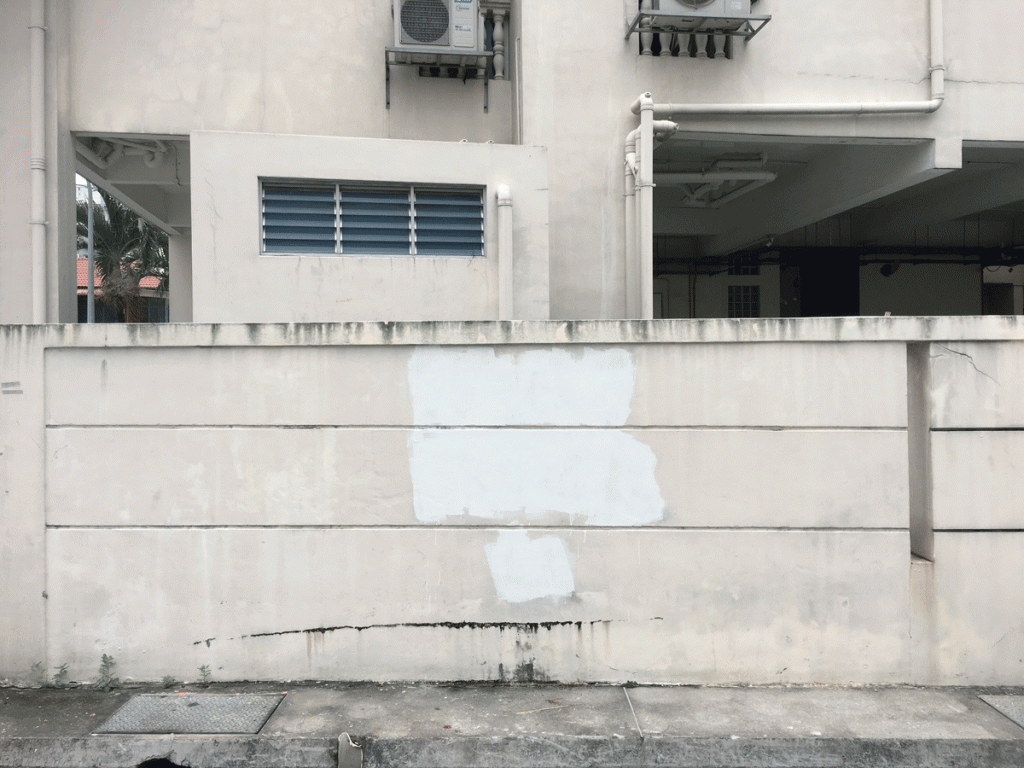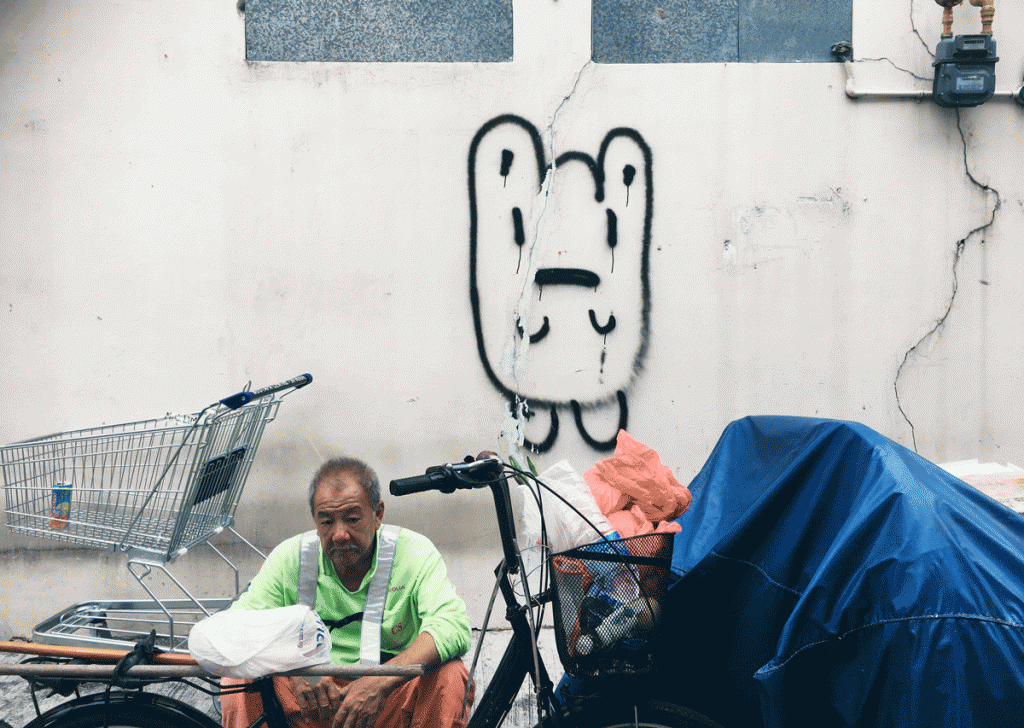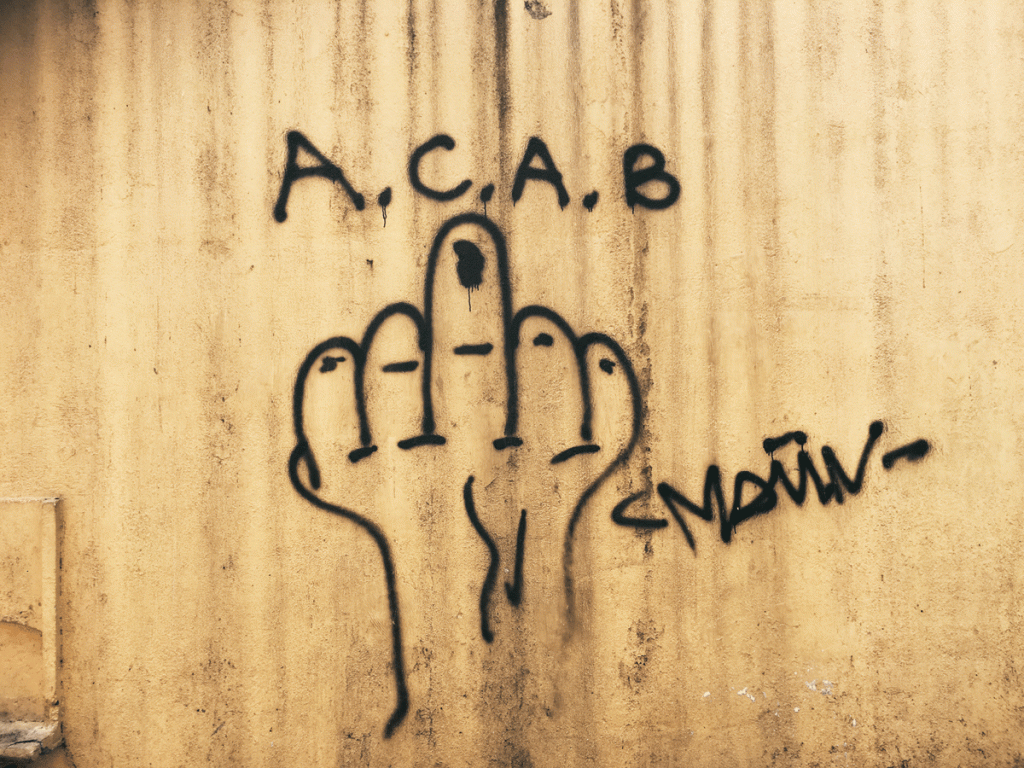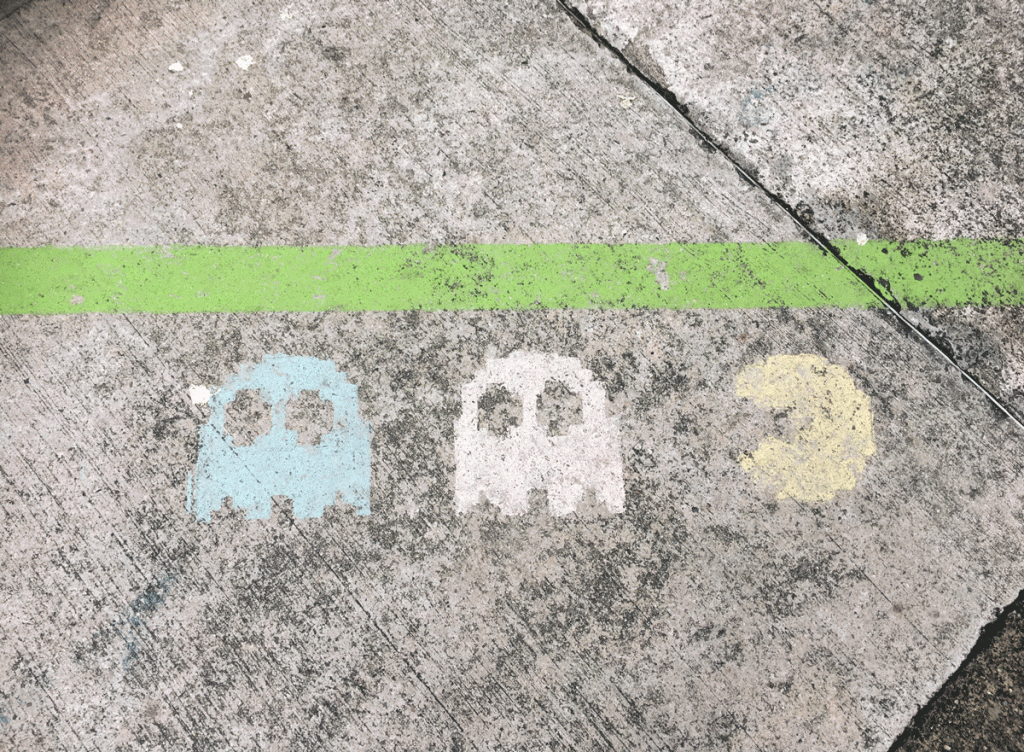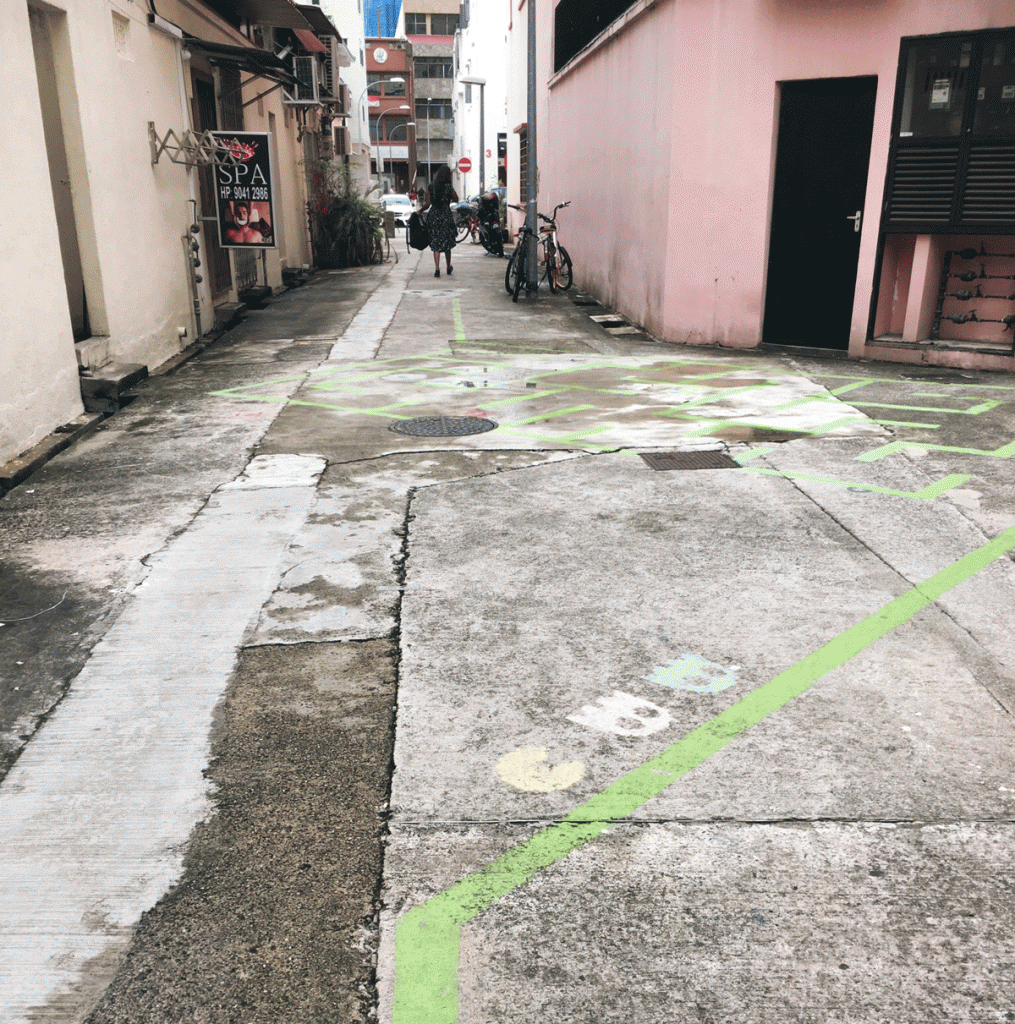 In Singapore, graffiti serves a variety of purposes.
It serves to signal where a gang's territory is.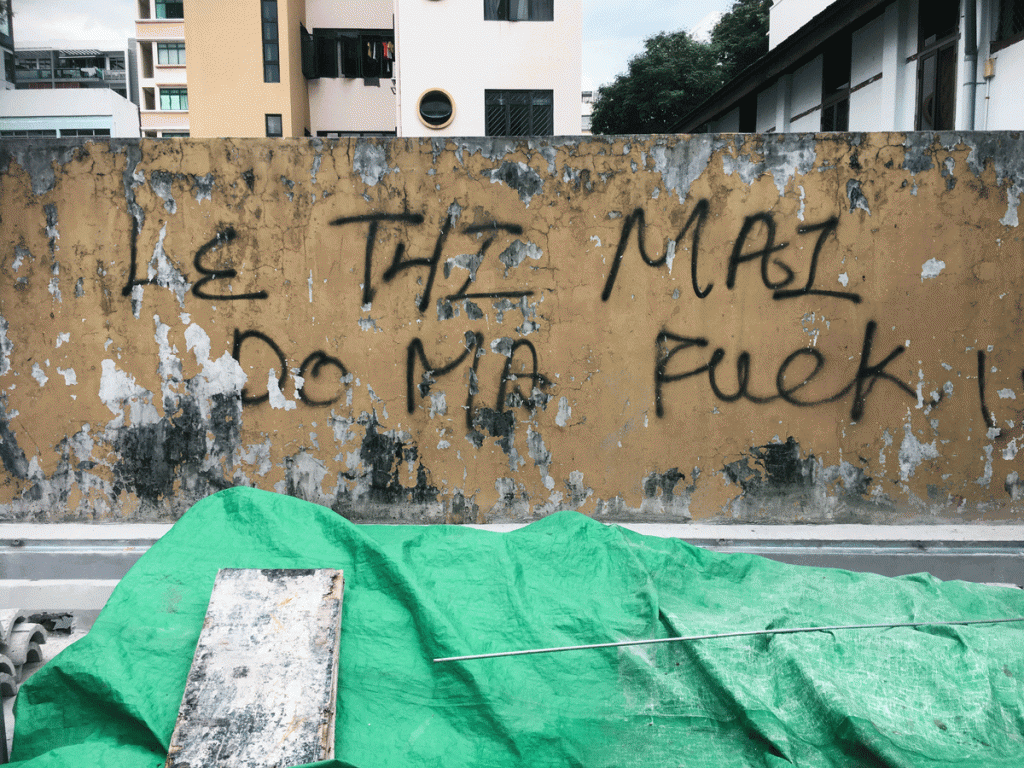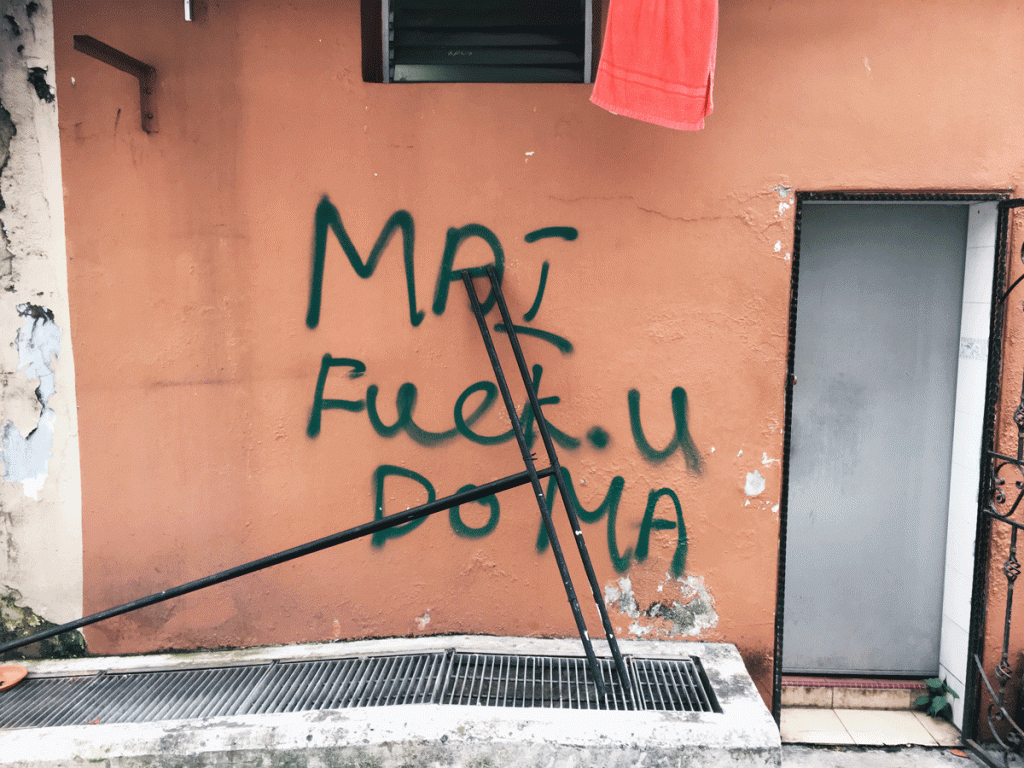 It's a way for people to pass time, when they're just bored. Or drunk.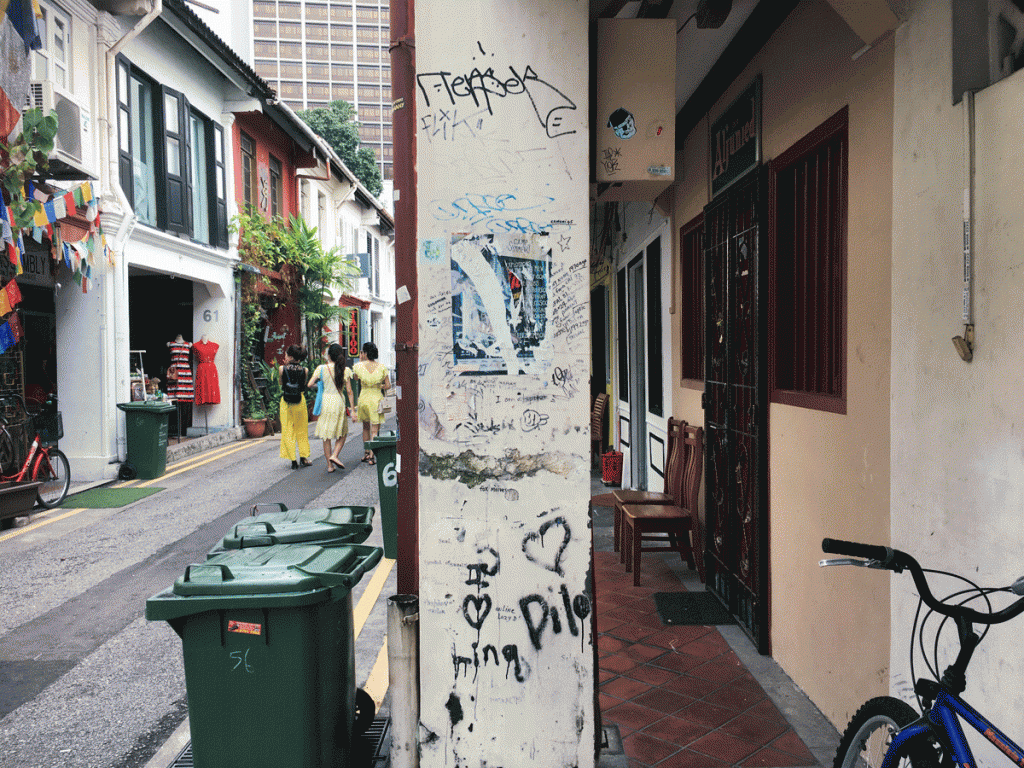 It can also serve as a warning.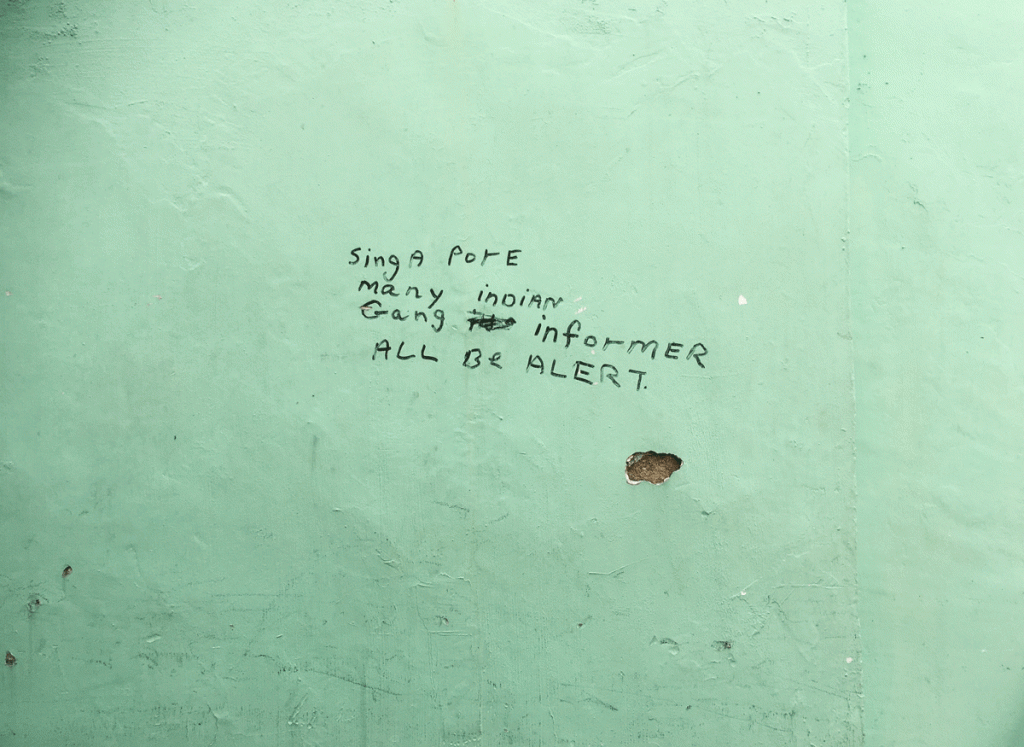 But most important, as self-expression.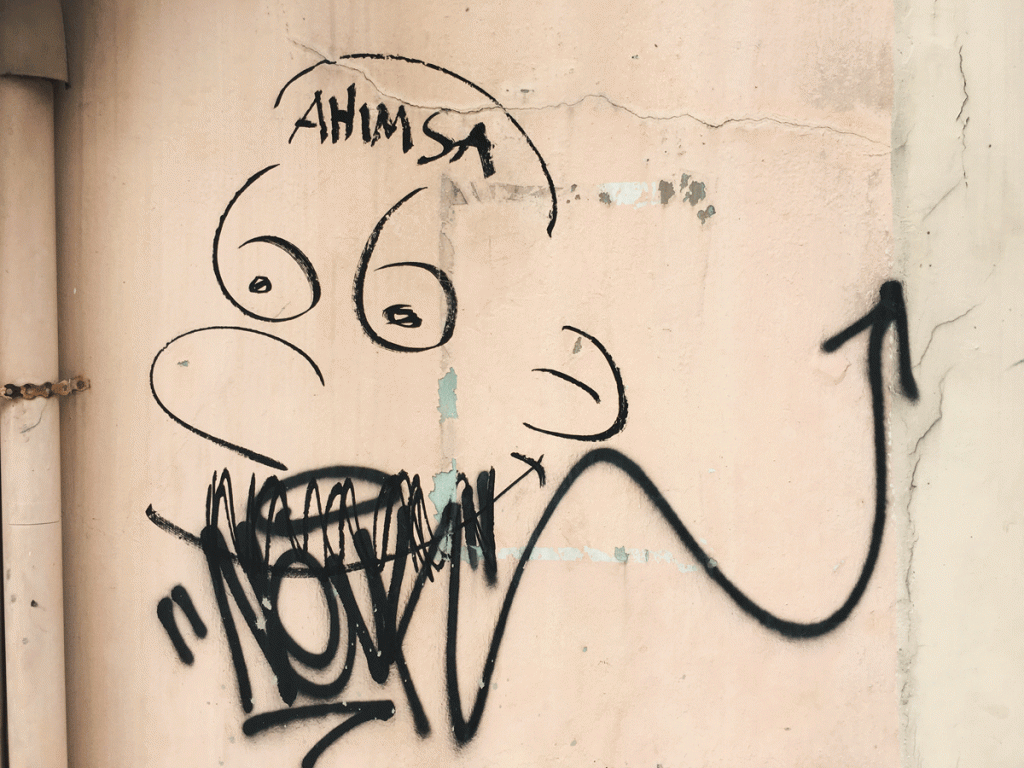 When it comes to Singapore's brand of graffiti, there are several recurring patterns.
Jaclynn Seah who runs @Singaporestreetart on Instagram tells me that graffiti in Singapore usually takes on more traditional forms such as tags and throw ups (an artist's unique signature/logo). They're designed to be executed quickly: small, simplistic, and using only one colour or at most two.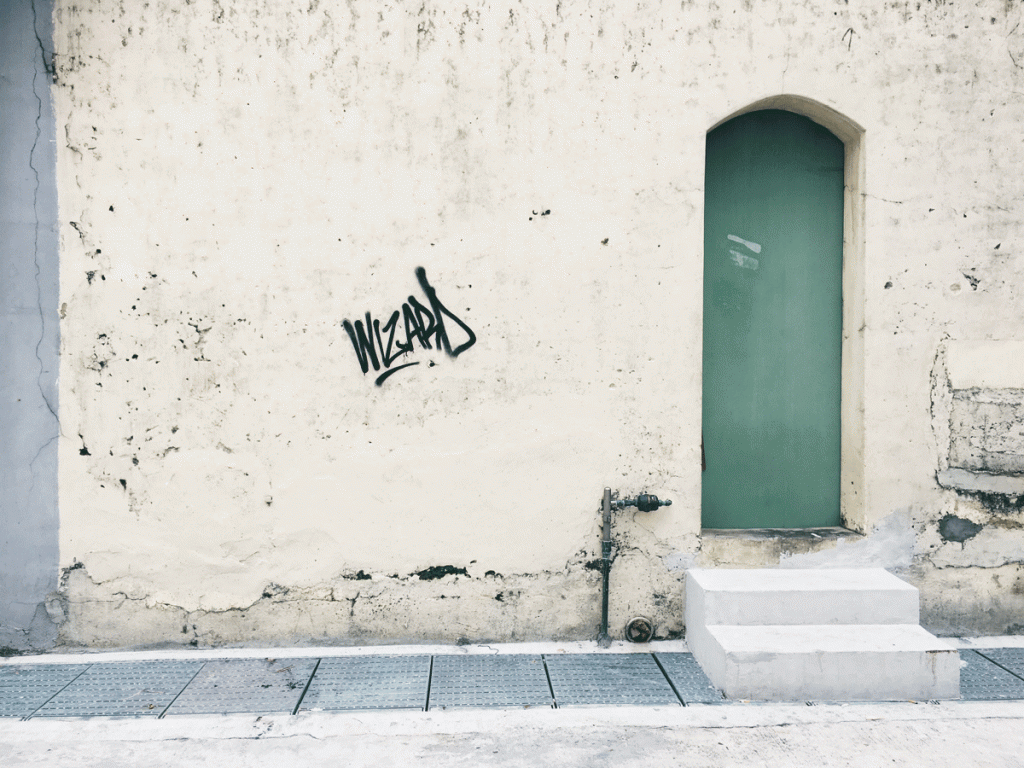 They stand in stark contrast to the more prominent works of art that decorate the walls of Aliwal Arts Centre, Haji Lane and Little India. These are all big, bold, intricate pieces. But more importantly, they're commissioned and therefore legal.
In the state's eyes at least, this isn't vandalism. It's street art.
And so, unlike commissioned artists, vandals don't have the luxury of time and space to plan, get creative, and to execute their work to their desired quality. Rather than worry about colour and composition, they worry mostly about not getting caught.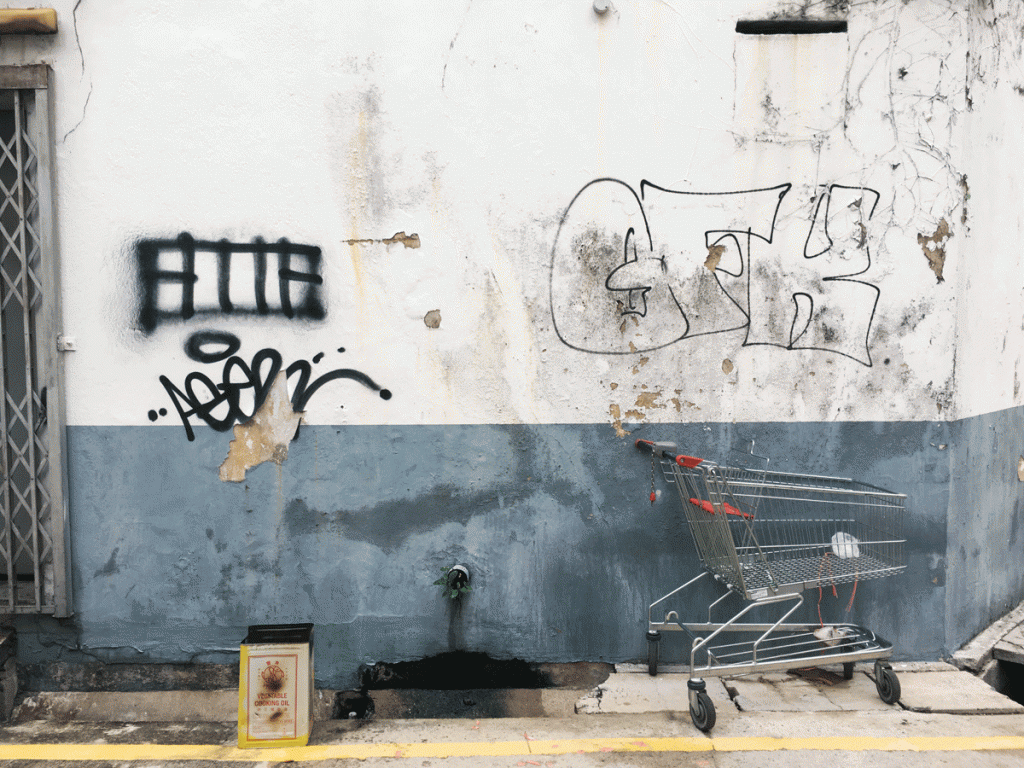 Along the back alleys of Arab Street, I come across what is known as 'bombing', where multiple appearances of the same tag (courtesy of graffiti artist DUCS) show up within a certain area.  Bombing helps graffiti artists 'get up'—to get their name out there, claim the area, and build up their street cred.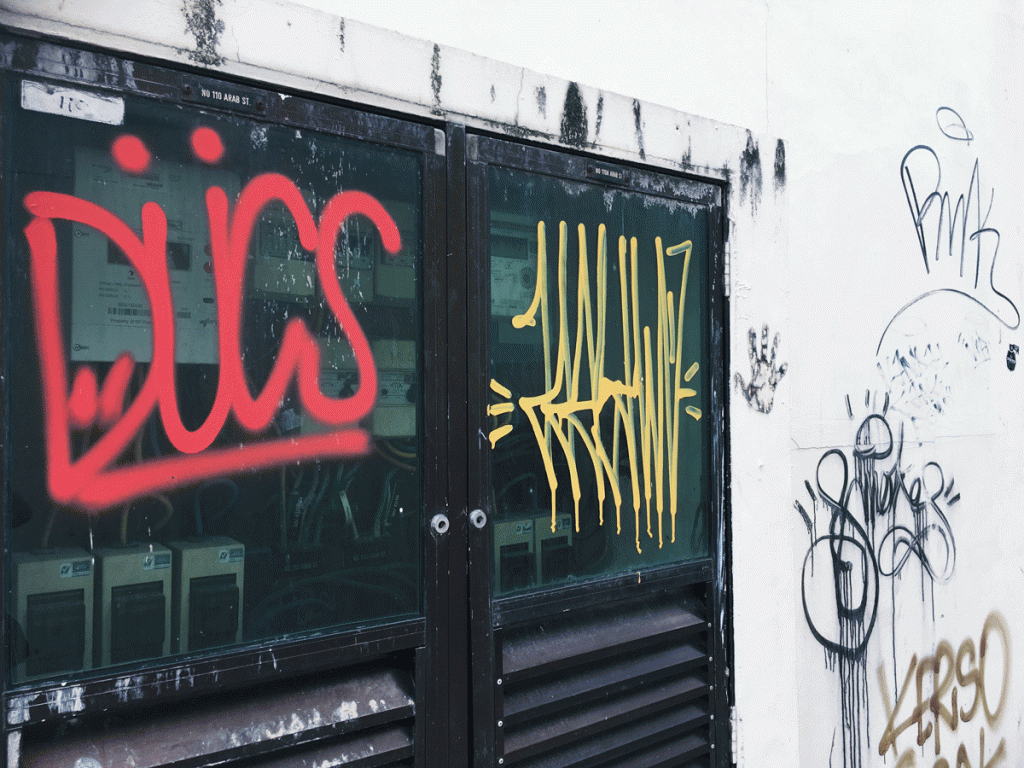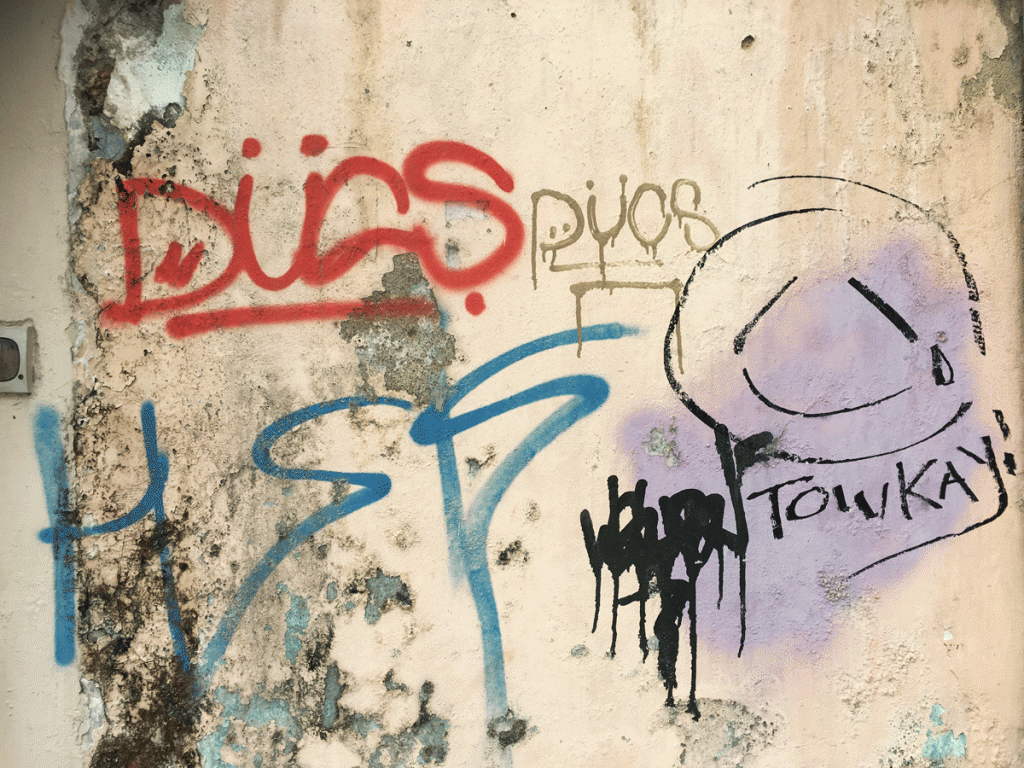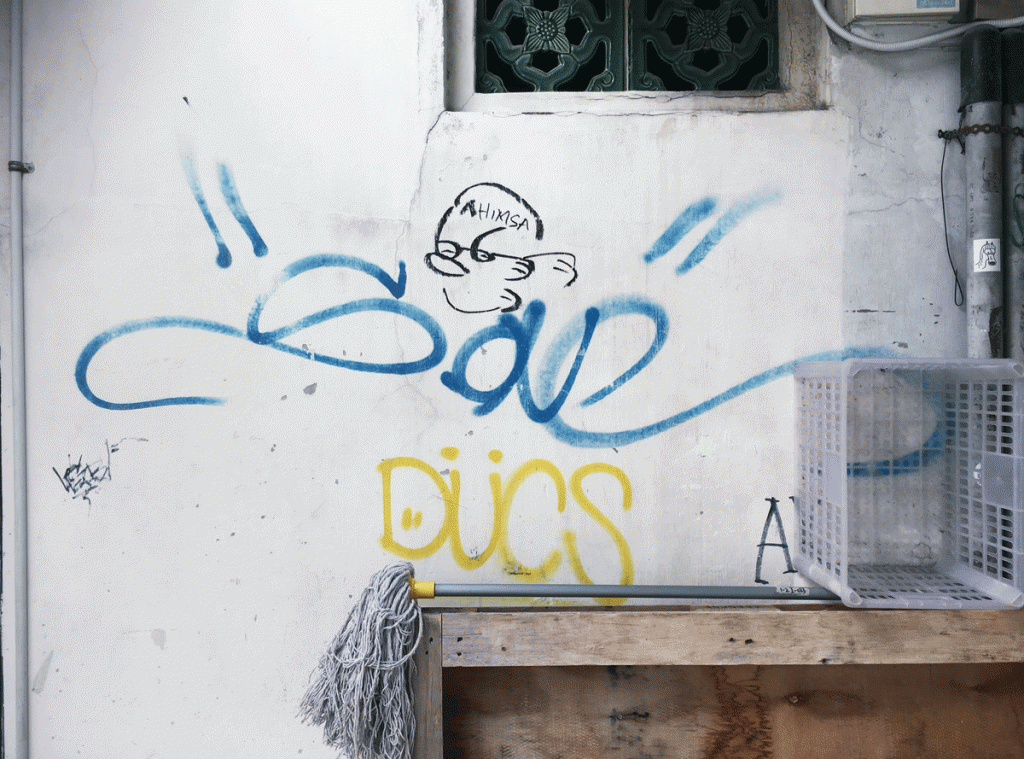 For many of us law-abiding citizens, we've become conditioned to look at graffiti as something bad. It's either an eyesore, a sign of gang activity, or a nuisance that scars the beauty of a freshly painted wall.
But it's also so much more.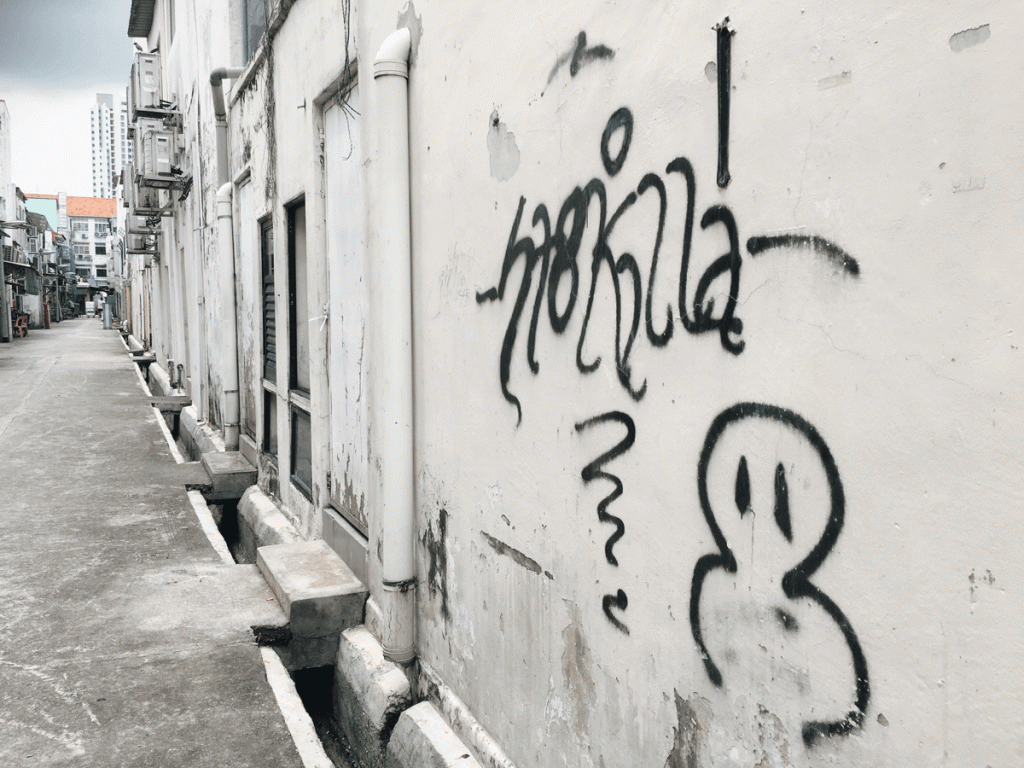 What graffiti takes away from perfection, it adds in character.
It's defiant. Unsanctioned. Without curation or censorship. Things generally unheard of in Singapore.
It's a reminder that as much as organs of power can try to stem rebelliousness, to force us all to toe the line, it doesn't always happen.
Singapore may be marketed as this shiny, spanking clean utopian city, but locals know that life here is more colourful than that. Thanks to the pervasiveness of graffiti, we're reminded of this everyday. Singapore isn't perfect, and that's a good thing.
So in a way, it's strangely comforting to know that while many of us may never dare flout the law as openly as graffiti artists do, others haven't let their fear get the better of them. If this means potentially going to jail for the sake of self-expression and for putting one's name or mark out there in the world, then so be it.
Singapore may likely never budge on its sanctions on graffiti, but as these graffiti artists and their works have shown, neither will they.