All images by Music Dreamer Cafe, unless otherwise stated
I felt a tinge of guilt stepping into Music Dreamer Cafe for the last time on May 12 this year. A few days later, this last local folk music cafe shut its doors for good. It had been hard to sustain the business with an insufficient budget, according to media reports.  
What's the big deal over this cafe, you might ask. Don't we have the likes of Timbre and Blu Jaz Cafe already? 
They are not the same. Music Dreamer Cafe occupies a special place in the hearts of Mandopop and Xinyao fans like me, as the cafe was less boisterous with performers belting out soothing Chinese classics such as Mavis Hee's Moonlight In The City and Liang Wern Fook's Friendship Forever.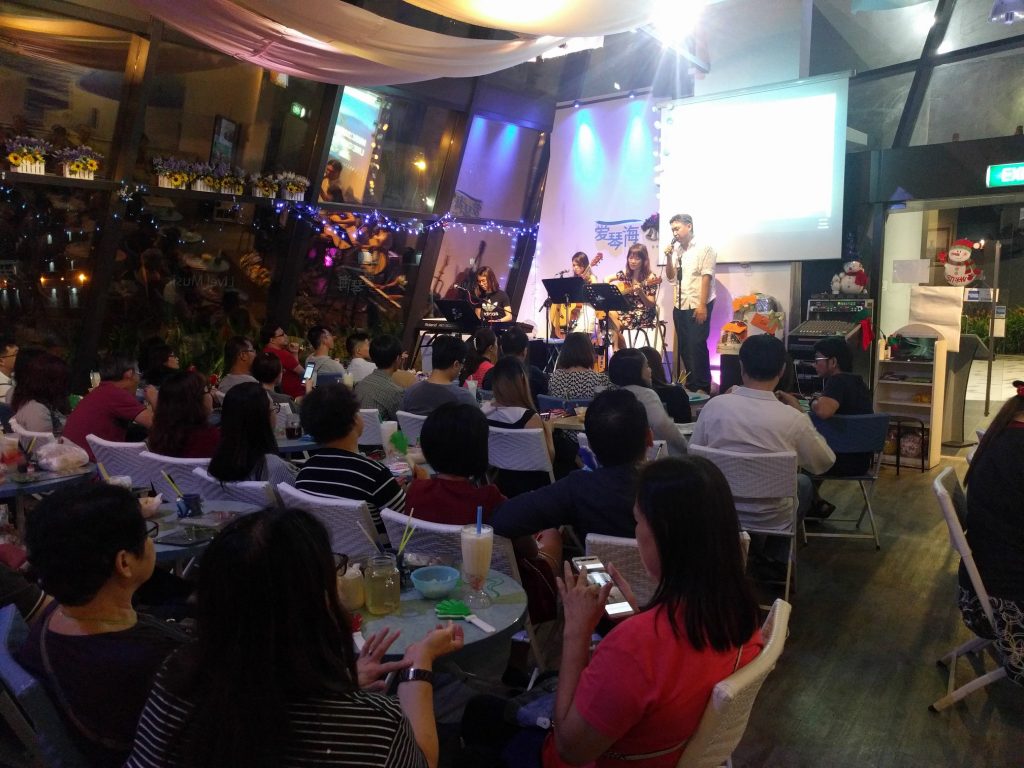 "Chey, people closing down then you visit and bemoan its loss, where were you all these while?", a friend quipped upon knowing I was visiting for the last time. 
He wasn't wrong. 
I used to visit this cafe often, especially in its previous location at Marina Square. It moved to Kallang in 2014, when the mall underwent a revamp.
But the same life narrative repeated itself: Life caught up, friends didn't have time to turn up with me, too sian to travel there; pick a lame excuse, and I had it. 
I kept thinking to myself: "It will still be there. Why the rush? I can always go the next time. Let me make a mental note of it."
Except now it is gone. 
I was back here only because the cafe was shuttering—a typical Singaporean who takes the existence of some places for granted and swarms them only when closing down. Places like Waffletown, Robinsons, and the McDonald's outlet in Ridout Tea Garden.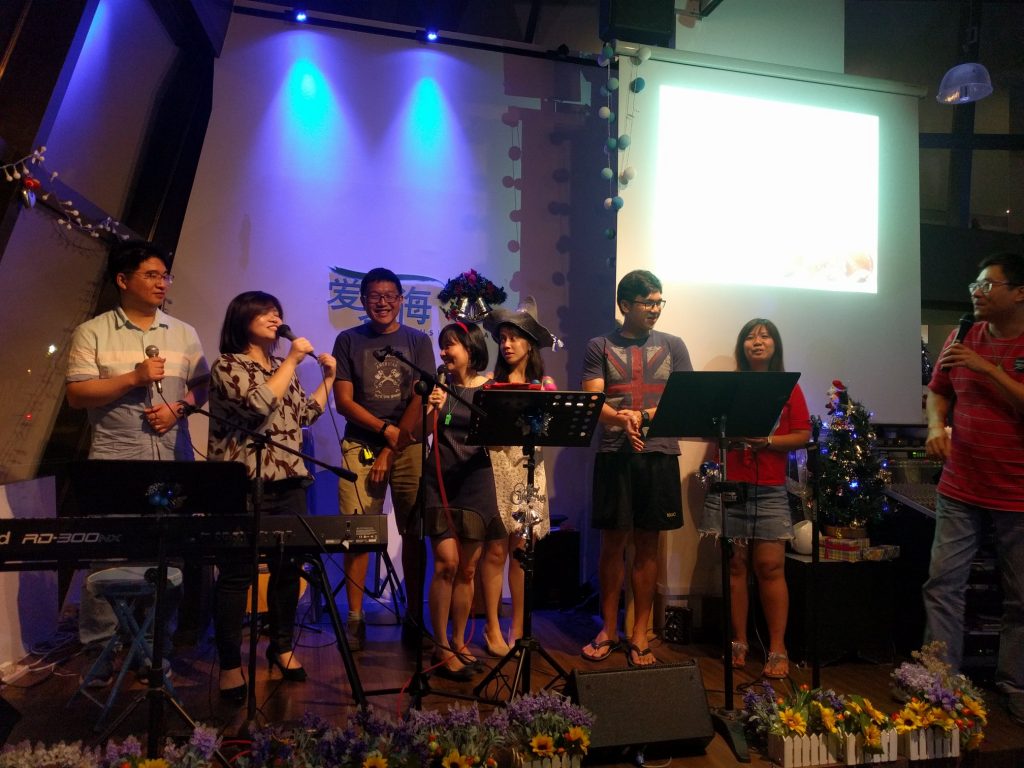 This cafe had been a homely refuge whenever I was stressed or jaded. Its old-school vibes provided me with comfort, as I immersed myself in music and reminisced about a time when life was more carefree. 
It didn't even matter that the cafe's 30-odd performers were part-time singers/musicians. To me, it resembles lunch-time concerts during my junior college days, where some students would gather and do an open-mic while others watched.
At the cafe, customers like me could also request certain songs to be played. When I was "lucky" enough to encounter a more humorous performer, he or she would playfully tease me from the stage about my choice of song.
"Ah boy, you picked this oldie? How old are you? This song is your generation one meh?"
But it was all in good faith to liven up the mood. This sort of audience interaction can never be re-created for online live-streams of music performances.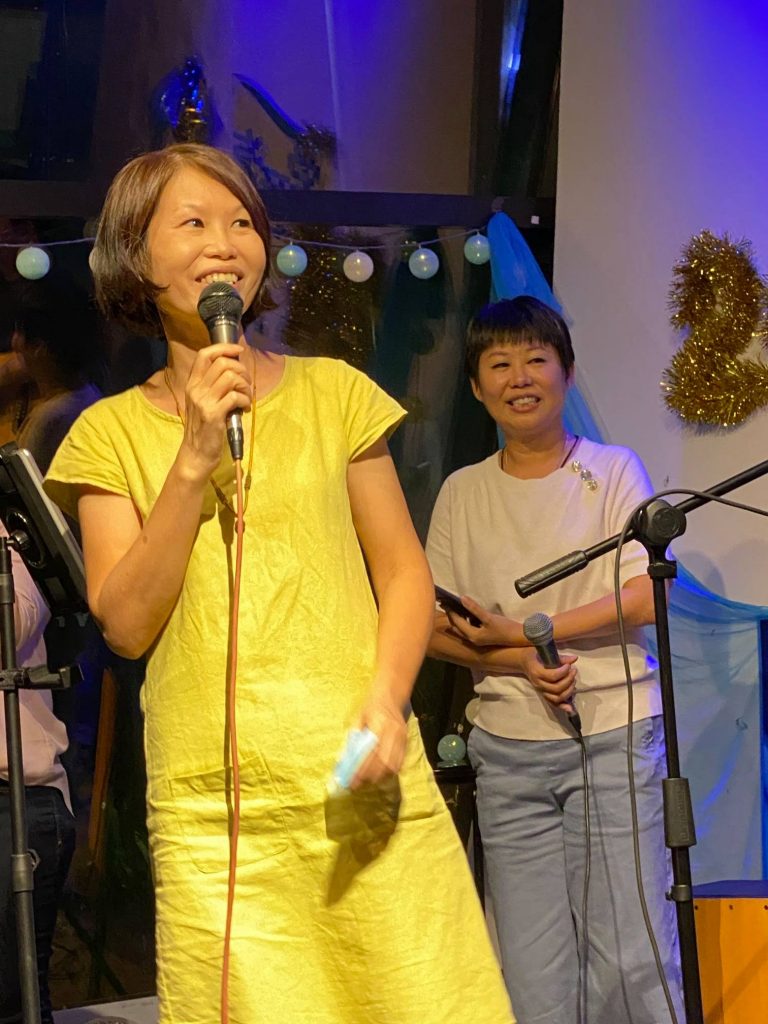 My parents first brought me to the cafe as a little boy in the 2000s during family outings, and that was when I knew its owner Sally Leong. Growing up, I called her Aunt Sally. Behind the petite 54-year-old figure is a story of strong-willedness, persistence, and determination.
By the time Music Dreamer cafe started in 1997, it had already missed the heyday of Xinyao and folk music cafes. But it was a sense of mission which spurred Sally to take over the cafe when its previous owner called it quits.
Speaking in Mandarin, she shares that others were approached to take over, including the owner of another music cafe Lao Di Fang, but the owner was not keen. 
Eventually, together with some music-loving friends, they took over in 2000, even though it was not the most profitable business to go into. 
"It was out of fate that I took over. I felt strongly that we shouldn't let such a music cafe disappear," she says.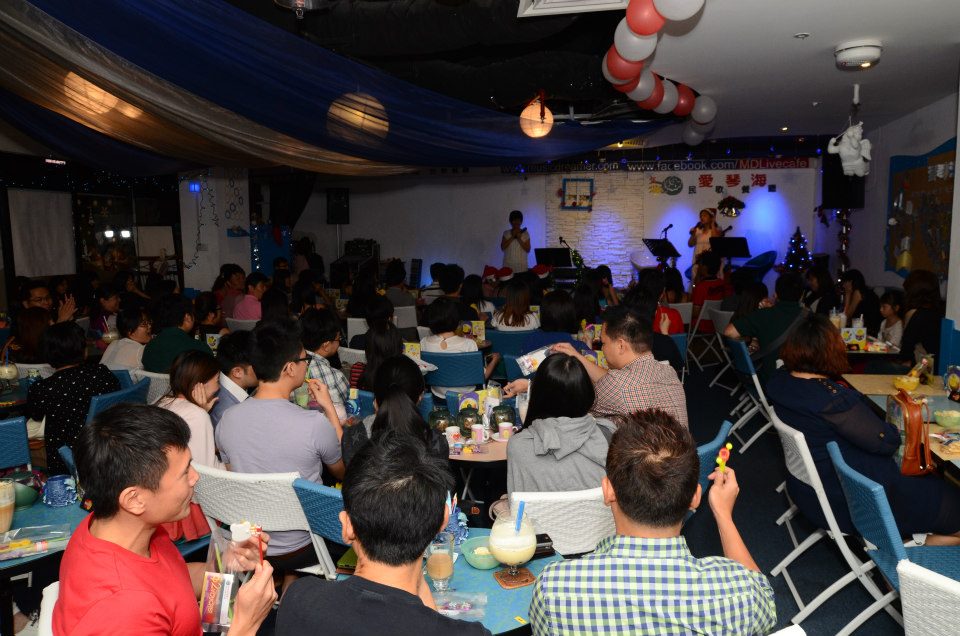 Back then, besides Music Dreamer Cafe, there were about five to six other similar cafes, such as The Ark and Lao Di Fang. It was The Ark that first introduced this concept of a folk music cafe from Taiwan in 1993.
During those days, people would flock to these cafes to hear the latest hits if they were unwilling to buy a CD album or wait by the radio player for the song to be played.
Because they were popular, folk music cafes also became incubators for up-and-coming performers to showcase their talents. Some of them even had their own followers, who would tag along to whichever music cafe they performed in. 
Just in Music Dreamer cafe alone, there were well-known figures who used to perform there, such as radio deejay Chua Leelian (known for her Guan Huai Fang Shi duet with Chen Hanwei) and singing group MICappella (which sang at a national day parade before).
Another fun fact: Senior Parliamentary Secretary for Transport Baey Yam Keng once held a theatrical production at the cafe in 2005 before entering politics the following year.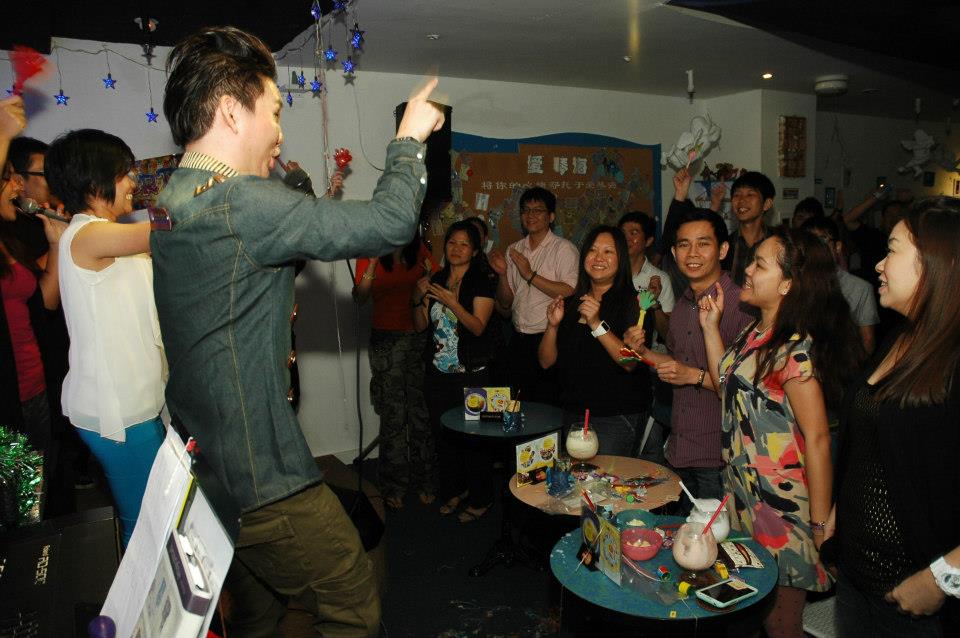 But along the way, with more entertainment options, people's enthusiasm over these cafes faded. For performers, there are many other online platforms these days where they can showcase their music talents. The physical stage is no longer as appealing, especially when they can reach out to more viewers online. 
Even though they had their fair share of publicity, be it via word of mouth, school outreach programmes, or a cameo in television drama Crescendo, it was still not enough for Sally to pull through.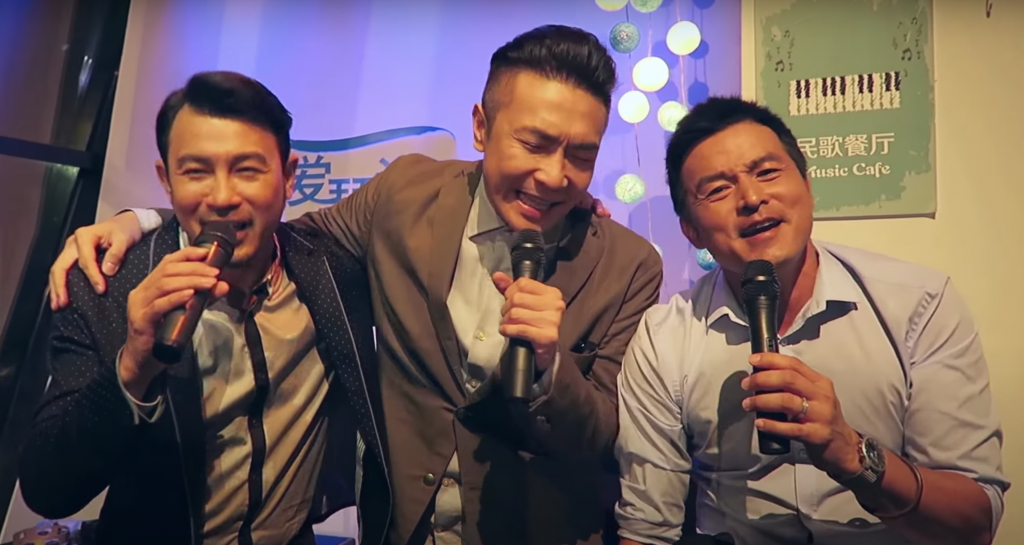 If it is that difficult to sustain the business, why not pivot (a catchphrase these days) and sell booze to increase sales? 
But nope, she chose not to. 
"There were youngsters who came and U-turned when they realised we don't sell alcohol," Sally says. "But no, I'm not budging."
I assume she was stubborn or even silly. But this is where I saw the principled and insistent side of her, when Sally reveals why she chose not to do so, even towards the end when the already-declining business was struck with Covid-19 restrictions. 
In theory, there might be more income from selling booze, but the clientele of customers would change, she says. There might be fewer customers with the genuine intention to appreciate music. Families with children in tow may choose to avoid the cafe. 
Not only that, Sally was also worried the cafe's ambience would be altered. The same warm and homely vibes might be lost as it was possible for the place to be rowdier and less rustic with the influence of alcohol. Her cafe would no longer be differentiated from the rest.
Ditto for her performers, Sally says. They didn't want their performances to be merely background music, as seen in many pubs with live bands. These performers took pride in their music and wanted an audience who could truly appreciate it.
"You must know what you are doing and what you want from it. Once you get that aligned, you won't be swayed no matter what," she adds.
But for her regular customers: no alcohol, never mind. It didn't matter for long-time supporters like Hendry Toh, 47, who had patronised the cafe since it first started.
Compared to other cafes, the former teacher feels the performers at this cafe were friendlier as they also interacted with customers on and off stage, instead of only sticking to the stage and maintaining an emotional distance. 
Hendry specifically mentioned the genuinity of owner Sally, who treated her customers as friends and even kept his spirits up when he was ill. He also fondly remembers the time when he sang Guan Huai Fang Shi (Manner of Care) with Chua Leelian on stage, which must have been an honour given her fame.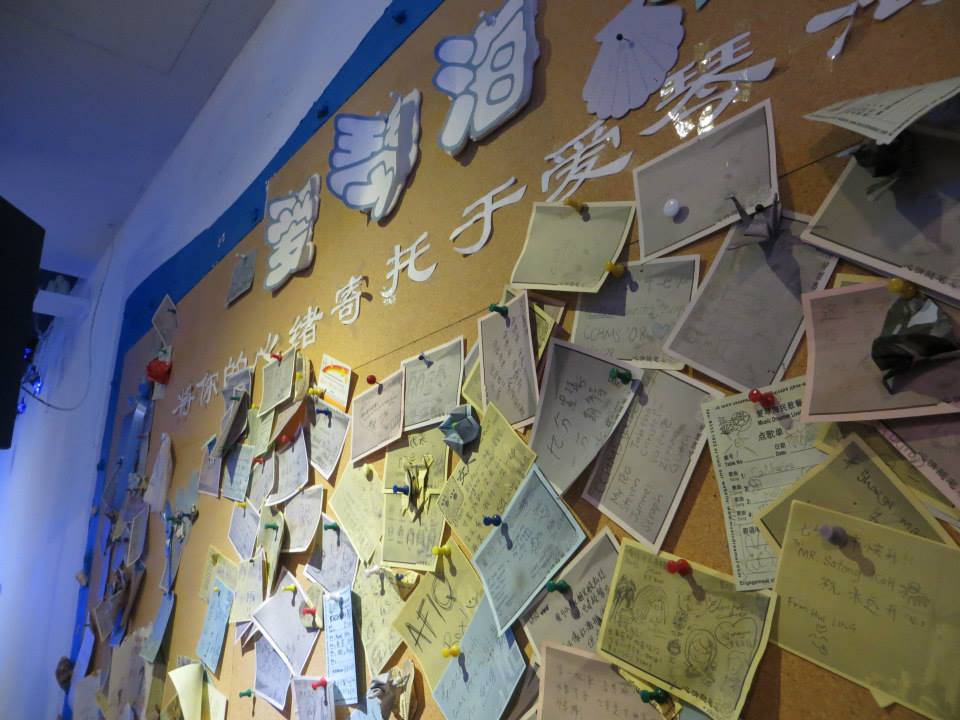 Over the years, he says, many performers became his closest friends, even spending weekends at chalets together during his younger days. I'm not surprised, especially after Hendry shares that he used to visit the cafe once or twice a week when it was located at Marina Square. 
"It's a shame this place has to go, given the amount of memories I had here. Everyone is sincere and warm. In fact, I feel sadder for Sally [the owner] than the demise of the cafe because she has put in blood, sweat and tears into this," Hendry laments. 
What comes next in the Xinyao and Mandopop scene, now that Music Dreamer cafe has called it a day? While Sally and her performers soldier on with live streams, I hope this is just a temporary arrangement due to Covid-19, and that this genre of music does not get relegated permanently to the online world. 
It will be a pity if that eventually happens, because the joy of Xinyao and Mandopop is not just about the music but the accompanying camaraderie too. 
Currently, some schools such as Evergreen Secondary School and Temasek Junior College incorporate Xinyao in their curriculums, which is an initiative by the Committee to Promote Chinese Language Learning under the Education Ministry. 
It is good to promote Xinyao as part of our cultural heritage, even though it might be ironic, given that Xinyao started off as a ground-up initiative by students in the 1970s and 80s. 
As ironic as it may be, if a top-down approach can keep the Xinyao culture alive, why not? While there might be some cajoling on the government's end now to get the young to buy into this genre of music, in time to come they might grow to love it genuinely instead of perceiving it as class work. 
My final visit there in May felt poignant; it was my first time back since 2018, as I was overseas and soon after, the pandemic struck and the cafe had to close during the circuit breaker. 
While it was the same cafe but with all the safe management measures, I couldn't help but feel the place was under siege. My friends and I had to keep a distance from other customers. We were further away from the stage. We could no longer chomp on tapioca chips and sip on bubble tea while swaying along to the music as food and beverages had to be consumed before performances started. 
But I should count my blessings. At least I could bid this teenage stomping ground of mine farewell, after Sally went through much hassle to get permission from the authorities to conduct live performances.
When performances started at 8 PM sharp, I experienced the same sense of solace which I always had when I visited the cafe. Although the bottom half of everyone's faces were covered, I knew there were smiles behind those masks, be it customers who immersed themselves in the melody or the performers who sang with gusto. 
I approached Aunt Sally when the performance ended, with an irrational sense of remorse, to catch up with her. After all, it had been a long time since I patronised the cafe. 
"Wah, how come you didn't come for so long," she said achingly. I could only manage a giggle and admitted that I had been busy. 
Deep inside, I felt guilty for not patronising this lovely place for a long time, and only did so when it was shutting down. 
Go ahead and accuse me of living in denial, but I hope the day comes when Xinyao and its music cafes are revived. People are social creatures who relish a sense of fellowship, and Xinyao has the magic to cultivate this feeling. 
Not everything can be replicated online and I'm confident when this hell of a pandemic is over, such cafes will sprout again. With some luck, maybe a Xinyao-themed one like Music Dreamer cafe will appear again. 
Do you have any memories of these folk music cafes? Tell us about it at community@ricemedia.co.
If you haven't already, follow RICE on Instagram, Spotify, Facebook, and Telegram. If you have a lead for a story, feedback on our work, or just want to say hi, you can also email us at community@ricemedia.co