Everyday at around noon, Dana sits in her bedroom and starts a live show for her fans. There's a routine to it: Dana announces when she will go live on her social media channels a few hours early, she sets up her iPhone and a ring light in her bedroom, and voilà—dozens of viewers join her stream.
But when you imagine cam girls like Dana, you think of a confident girl who knows how to hone her sexuality for money. She's a boss but a pleaser, and boisterous yet mysterious. Not everyone has the guts to expose themselves to hundreds of viewers from across the world.
But Dana is nothing like that. She is extremely shy, and has long suffered from self-esteem issues.
I didn't know this at the start. When I reached out to her, she was extremely withdrawn. She wouldn't reply to simple questions for days. On multiple occasions, we would set up a call only for her to not show up.
While I told her I wanted to talk to her for an article, her behaviour made me assume one of two things. One, she thinks that's an excuse and I'm actually a creep trying to get her to do a private show for me. Or two, she thinks I'm undercover and trying to expose her identity.
Eventually, she promised to answer my call at a set time on one condition: she didn't have to be on video.
A cam girl afraid of being on … video? It didn't make sense, until I actually started speaking to her.
Her voice was soft and shy. She stuttered a bit. But the more we spoke, the more she grew into her own skin. By the end of it, we were discussing life, career goals, relationships, and happiness.
"I was so nervous!" Dana said at the end of the call, relieved. She tells me that she is much more confident now that she is a cam girl. It was a long journey for her to get here, and she still struggles on some days.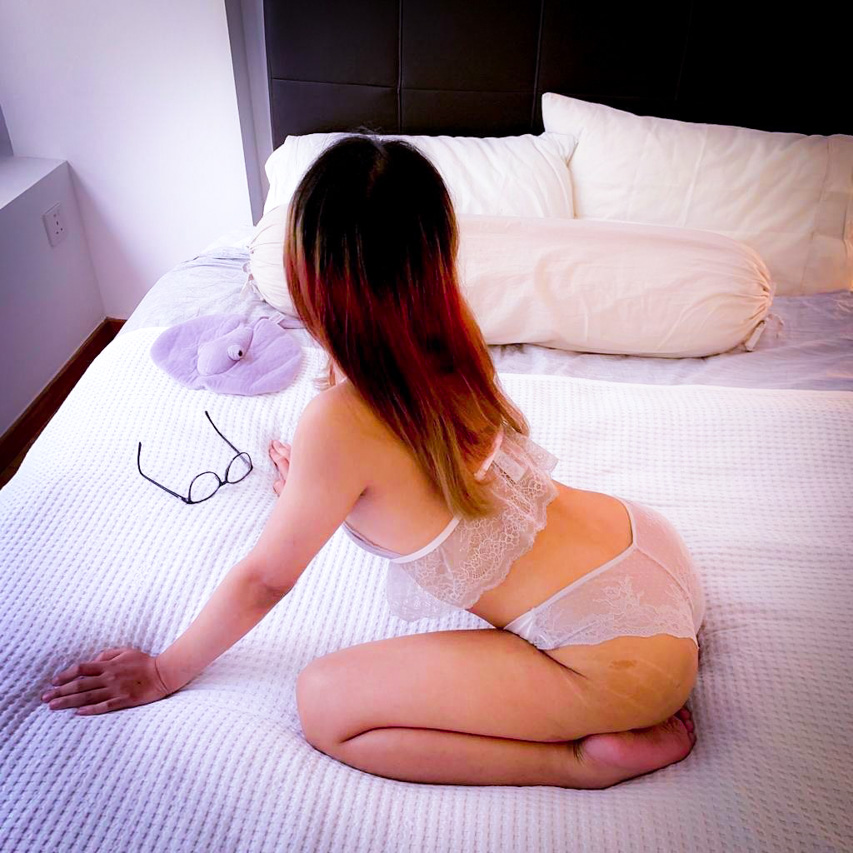 The now 19-year-old started in the industry last year, the moment she became legal. But it wasn't her love for exhibitionism that got her in the industry, it was her creativity.
"Long before camming I was collecting lingerie. I love fetish wear, photography, and I'm pretty kinky, so I started expressing this side of me on Instagram," she said. Dana ran an account in which she would post photos of herself in new outfits, and it was an outlet for self expression.
"I have always had a really low self-esteem, but wearing costumes and dressing up freed me of that."
When she started getting comments from people in different parts of the world saying she looked good, she started feeling better.
One day, she got a comment from someone telling her she would make a great cam girl. Around the same time, her entire account got pulled from Instagram.
"Initially, I just wanted to move to a platform where my photos wouldn't get deleted," Dana said. "I wanted to use a platform that would welcome me for being myself."
From that moment on, her new chosen platforms were cam sites.
One of porn's fastest growing industries, a 2018 prediction said that the camming industry is worth about US$10 billion. This comes as no surprise considering sites like LiveJasmin and BongaCams, two popular camming sites, made the top 40 of most visited websites worldwide in April 2020.
And while the majority of Dana's audience sit in the US or Canada, camming has boomed in Southeast Asia in recent years with the popularity of apps like Bigo Live. VICE said that the Singaporean app was responsible for "fueling Southeast Asia's digital sugar daddy boom."
On Bigo Live, nudity and profanities are banned, making it relatively toned down as compared to its American or European counterparts. Other sites like OnlyFans, which is popular among social media personalities looking to make extra cash on the side, have also taken off in the region.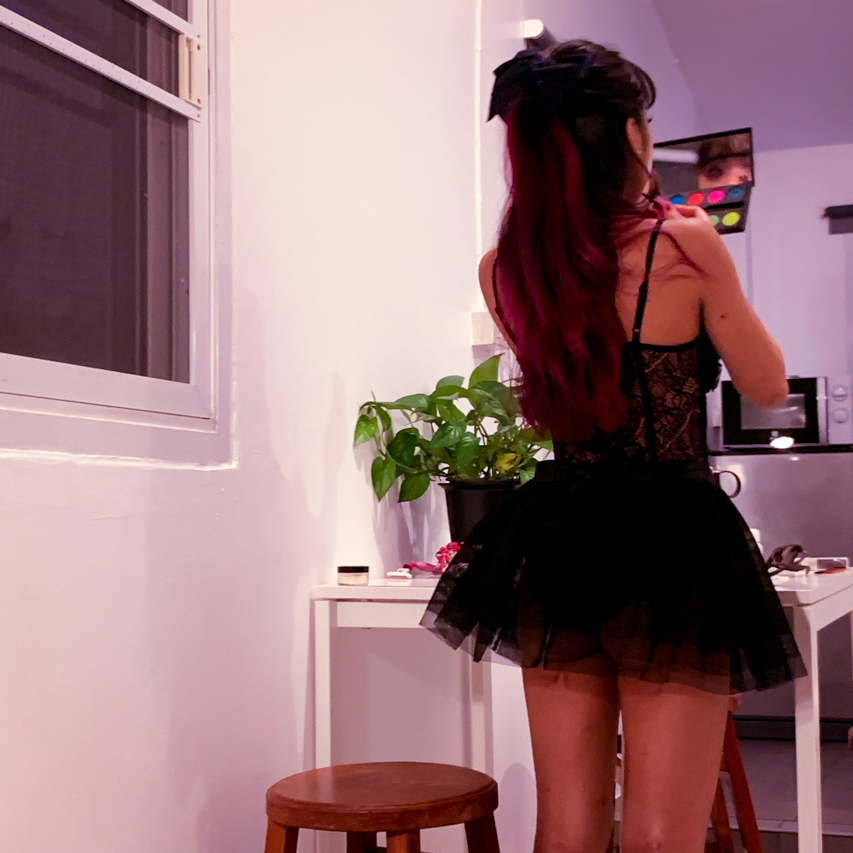 Like Dana, there are thousands of models taking up camming in Southeast Asia. And as the industry localises in new markets, it only gets more popular.
But as the industry grows, so do the risks for models.
While cam models hope their videos don't get recorded and leaked for monetary reasons, they also have to worry about protecting their identity.
When Dana first started camming, she was scared about her identity being leaked and of her family finding out what she did. But eventually, she decided to only worry about what she could control—she was confident that this was the right industry for her and nothing was going to stop her.
"Right now, I need to be doing something I like for both my mental health and self esteem," she said.
When I asked Dana what it was about camming that made her feel so accepted, she said it was because the industry doesn't have a narrow set of beauty standards. An individual doesn't have to be of a specific race, gender, or have a certain body type to do well. There is an audience for everyone.
According to her, the porn industry has been 'woke' for a lot longer than most other industries.
"Now, companies like Dove are making all these body positivity campaigns—but porn has been doing it for decades," Dana said. "Categories like Big Beautiful Women (BBW) and Interracial have always been around."
The industry is essentially a no-judgement zone.
Growing up, Dana said she struggled to talk to people and be in social scenarios. But her live streams have helped her break out of her shell. "It's because I have been connecting with people from all over the world in a space that is comfortable to me."
Of course, she still gets shy when she goes live sometimes, but she keeps a positive attitude.
"As I get comments like 'you look nice in that outfit' and 'we like you the way you are,' I start to feel confident. On days that I find it harder, I do cosplay and get into different characters," she said. These become her shield, and allow her to imagine herself being in the shoes of someone confident.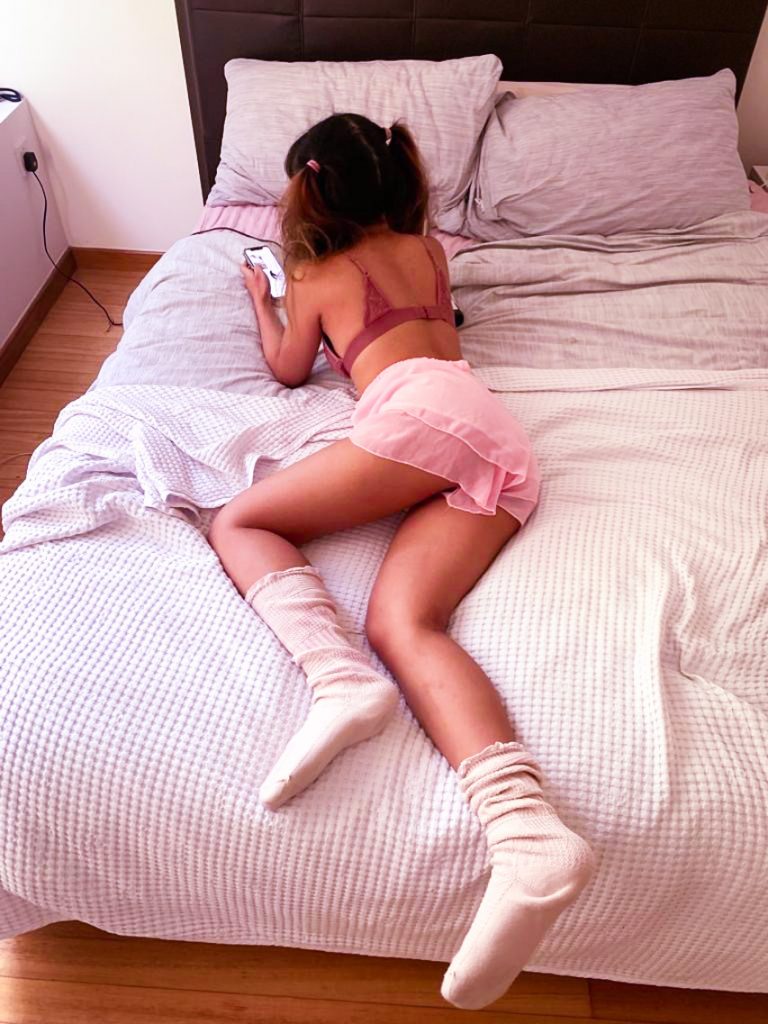 The camming environment has changed Dana's life for the better, but it can also be cutthroat and competitive—especially during a pandemic. In early April, CEO of subscription service IsMyGirl, Evan Seinfeld,
said that
their new model sign ups went up by 300% in only two and a half weeks.
So with competition increasing, how did someone so shy get a stable following so fast?
"As bad as it sounds, I'm glad the coronavirus happened," Dana admits. She explained to me that many of her current clients had wanted to subscribe to her for months, but didn't have the time until now.
She also said that the sites she uses allow monthly subscriptions, which means some clients would discontinue their payments from time to time. Now that they are cooped up at home, the vast majority are renewing.
As I asked Dana about the nuts and bolts of the job, I realised that being a cam girl doesn't only or necessarily entail sexually pleasing your clients. Models are required to build an emotional bond with viewers to keep them coming back.
With most clients in this period living under lockdown, the emotional connection has grown stronger. Many of Dana's returning clients have had to cease seeing their family and friends, so she remains one of the only people they can rely on for human interaction on a daily basis.
"Camming exists because people want a connection with the person on screen," Dana said. And in times like these, it's only more true. Dana has been getting closer to some of her clients, and she "sees them as friends supporting me, not as paying clients."
On a live call, a model and her audience talk about their days, what they have done, their hobbies, and how they are feeling. If it is a private call with just one client, it can get even more personal.
"There's a misconception that all we do is just take our clothes off."
But bridging the gap between building a personal connection, sexually attracting viewers, and hosting a live session that will stand out as opposed to the thousands of other sessions happening at any given moment takes an immense amount of creativity.
Dana does this by constantly switching it up for her audience. "I enjoy finding ways to add shock value to my sessions, while at other times, I inject some humour and my own personality in it," she said.
"I once went on camera in full scuba diving gear, and danced around in it. Oddly enough, my viewers found it hilarious and interesting to watch. If I'm in the mood, I'll get freakier."
"On other days, I just eat on camera and do a mukbang."
Adding these personal touches to her livestreams are what Dana loves about her job, but it's also why camming has become an increasingly large sector of the porn industry.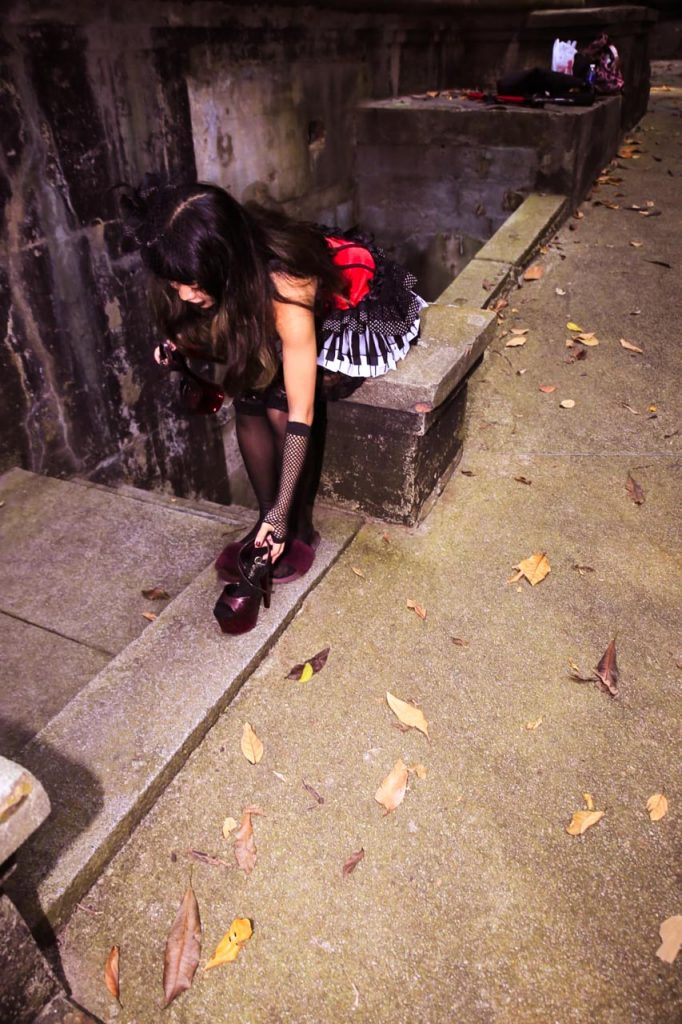 While conventional porn makes money from producing and distributing high quality scripted videos with popular actors and actresses—camming does the opposite by giving viewers control of the storyline.
If they are willing to pay for a 'custom,' camming makes viewers the producers. These are original videos made on request go for a higher price, in which fans can suggest what the model should wear, what makeup she should use, the toys she should play with, and so on.
While customs and 1-on-1 sessions make up for a large chunk of a cam girl's profits, there is a downside to being so accessible to a viewer. "I get many requests from guys who want me to be their girlfriend, or who ask me what requirements they need to fulfill for us to be together," Dana said.
She didn't seem fazed about this however—it's a daily occurrence. Cam girls make money from selling an intimate experience clients can't get elsewhere online.
In fact, if Dana wasn't so shy, she says she wouldn't mind meeting some of the clients she has gotten closer with—assuming there is no apparent danger. "I still haven't come out of my shell completely," she said. "I just don't have the balls to meet anyone in person."
So far, Dana hasn't had any clients that made her feel unsafe, but this is unfortunately not true for many sex workers. "Sometimes we receive requests that trigger past traumas or just make us feel uncomfortable," she said.
Dana can turn these down because she is her own boss, but other cam girls who work under 'studios' or 'agencies' are often forced into doing things they don't want to—like acts including vomiting and urination.
While that is a reality for many cam girls, what angers Dana more is the way society mispercieves sex workers. Much of that happens on social media. When her photos were being pulled from Instagram—despite there being no nudity—hundreds of other models and celebrities continued to post photos that had the same amount of, if not more, sexual undertones.
To Instagram's algorithm, the only thing that separated her from other models was her job—a metaphor for how society looks at her as well. But for Dana, and many others, camming is an avenue for both self-expression and self-acceptance.
Have you struggled with self-esteem issues? What has helped you deal with that? Tell us at community@ricemedia.co.