Illustrations by Ansh Sirohi.
In collaboration with the Ministry of Social and Family Development (MSF), RICE is publishing a letter written by Ansel*, 19, a foster youth who lived with a foster family for the past 19 years. While Ansel's letter is a real-life account, it is also educational, in highlighting the difference between fostering and adoption.
Dear Pa, Ma, and Kor Kor,
This letter comes out of nowhere, and must feel a little unexpected. I know. But there have been some things that I've always wanted to say to all of you, and I think this is as good a time as any to share them.
It wasn't easy to write this.
When I look back over the past 19 years, I still struggle to find the words to express how I feel. I remember when you first sat me down, and told me about my natural mother. My 'real' mother. How she had not abandoned me.
In fact, you explained, she had been going through a difficult time, both financially and with her health. And I was just four months old. When she needed someone to care for me, you stepped up without hesitation.
I still remember you reaching out to hold my hand when you saw my reaction. I was young, and you knew how it would affect me. But that gesture has been a constant reminder that I would always be treated as your own—a son to Pa and Ma, and a younger brother to Kor.
Over the past 2 decades, my feelings about being a foster child have changed so much. It's hard to sum everything up into a few words and phrases, but I'm beginning to understand the meaning of second chances, and how my life might have turned out differently if I had not been fostered.
All this time, as a son and brother, you've given me nothing but support and encouragement. Even now, as I write this, I can feel your warmth and concern, the sort a natural parent would selflessly give a child. I can even smell Ma's home-cooking wafting through my doorway, reminding me of home.
I know not every child is as lucky as I am—to be able to find a home, shelter, and place of refuge.
But now that I've grown up and matured, I thought I would share some things I've been through that I haven't told you about.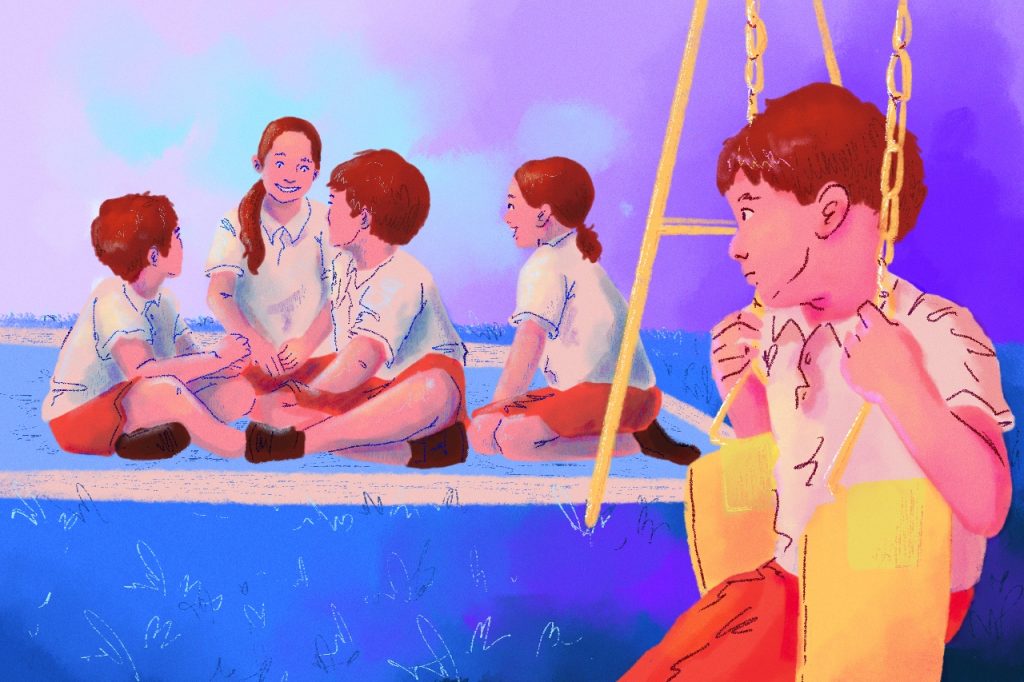 When I was in primary school, I often compared myself with my peers. There were times when I felt different, like I didn't fit, especially when my school-mates talked about their families, their siblings, and their overseas holidays. I couldn't help feeling self-conscious at the time.
I questioned why I couldn't stay with my natural mother. Why she needed someone else to care for me even though she faced some challenges. It bothered me so much that I never told my primary school friends that I was a foster child. Whenever they asked about all of you, I just pretended to smile, and dodged their questions.
I now realise I was being naive for feeling any different. Thankfully, this feeling of resentment didn't last.
Over time, as I began spending more time with all of you, I learned what it meant to be a righteous individual. You instilled discipline and positive values in me, not just with the physical day-to-day chores and routines, but with conversations and activities that strengthened me mentally, socially, and emotionally. You showed me what family life was like.
I realised that my past didn't matter. What mattered was what I could do with the second chance that had been given to me. I was still young then, but I felt like I was maturing faster than I should.
A major turning point came when I started secondary school. I felt so lost, not knowing what CCA to pick. I didn't know what I was interested in, or what I was good at. I was experiencing the kind of panic that any young school-going kid would.
However, you sat down with me (especially you Kor) and encouraged me to choose one of the team sports. You told me that team sports would allow me to grow into a better person. Initially, I didn't understand what that meant.
As part of the sports team, I set my own goals and focused on achieving them. I learned how to work with others. These lessons from the field would translate well into my life. They gave me confidence, experience, and more importantly, a sense of purpose.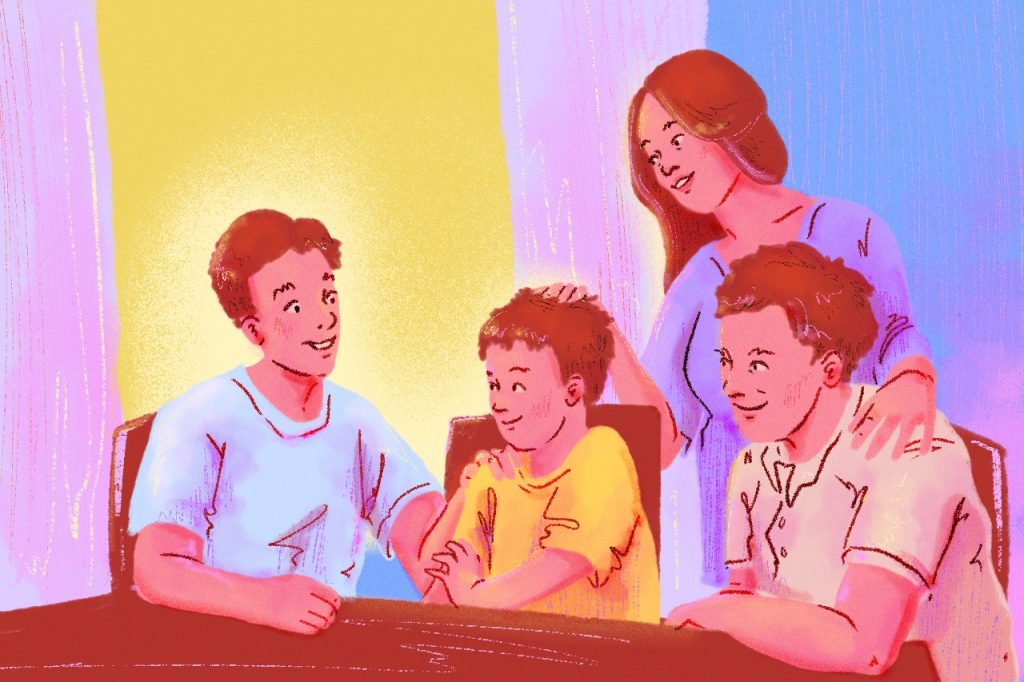 Eventually, I even became more open to share the fact that I was fostered with close friends and school-mates. To my surprise, many of them thought that fostering and adoption were the same thing.
It was then that I realised I could be a role model; someone who can educate others on what fostering is all about. Just as you had been role models to me, I saw what I could become.
I told my friends the difference: that fostering is a care arrangement with a family, with the goal of reuniting the child with their natural parents. Adoption, on the other hand, is a legal process so the adoptive child will assume the rights of a natural child of the family.
I told them how Ma, despite not being my natural mother, treated me like her own, and continues to be the biggest cheerleader in my life.
Whenever I was down or upset, Ma would always check on me and ask if I was okay. When I didn't do well in my exams, Ma and Pa were there to comfort me. The both of you have been my constant emotional pillar of support.
And Kor, despite being much older than me, with a 20-plus year age gap, you always found time to tutor me on my weaker subjects. I will never forget the fun times we had—the computer games and sports you exposed me to.
Pa, Ma, it's been 19 years since you lifted me up as a 4-month-old baby and me a second chance in life, setting me on a path of growth.
I'm now doing what I can to take those same steps you did.
Recently, I started volunteering at YMCA Singapore, Ground-Up Initiative, and Ren Ci Hospital. I've organised activities like Bingo and sing-a-longs with the elderly, so that they could find comfort and joy despite the loneliness.
Seeing their smiles always leaves a deep impression in my heart. I can imagine how you must have felt when I smiled at you the first time or hugged you as a child. I now understand that feeling.
So now, having been discharged from foster care, and serving National Service, I am taking the next steps to rebuilding my past and forging my future.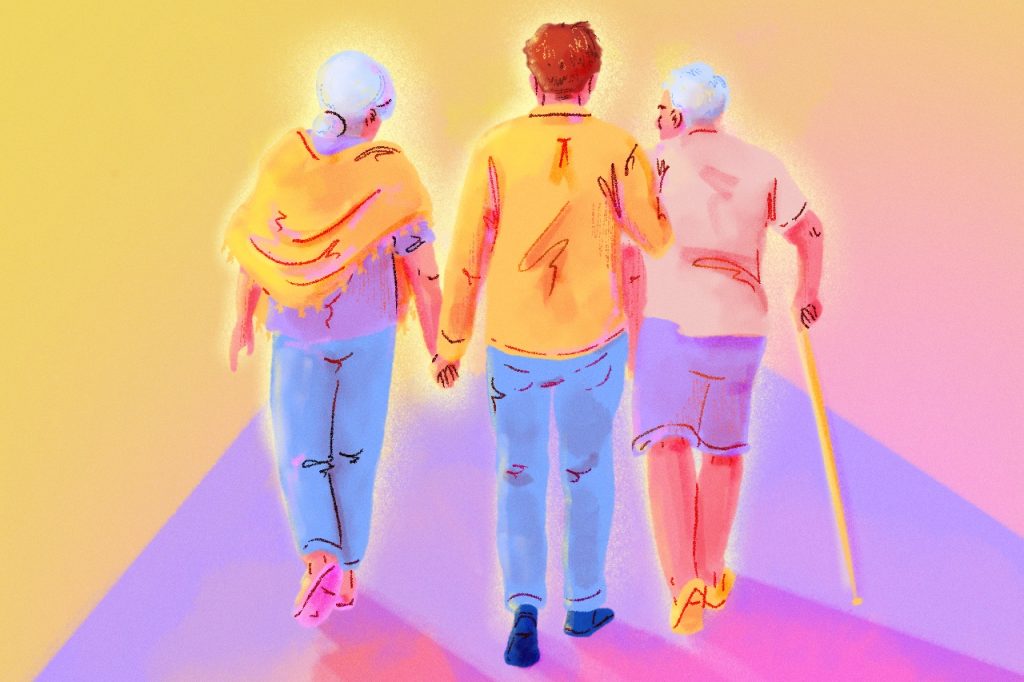 Pa, Ma and Kor … I will continue to cherish our moments as a family together. You've continued to foster many other children (8 others besides me!), while being parents to three children of your own.
It's truly amazing how much you love kids, and want to bring out the best in all of us.
I know words may not be enough to express how I feel, but you will always be an inspiration to me.
Your patience, perseverance, and motivation these past 19 years have made me the man that I am today. I promise that I will continue to be a lifelong model of your unconditional love, constant care and strong beliefs for the rest of my adult life.
One day, when you're older and in need of comfort and joy, I will be there beside you, holding your hand tight, just like you did mine.
Love, Ansel*
*Name has been changed to protect the ex-foster youth's identity.
If you are interested to find out more about MSF Fostering scheme, you can join us for our upcoming sharing sessions. More details can be found at www.msf.gov.sg/fostering. Alternatively, you can call 6354 8799, WhatsApp 9645 8231 or email fostering@msf.gov.sg.