Exactly one year ago, I wrote a story titled,
Steven Lim: One Last Shot at Fame
. The inspiration behind this was simple: he was one of those guys we seemed to know everything yet nothing about. And so like the rest of Singapore, I wondered, was he the real deal or was it all just a meticulously constructed facade?
Was this some alter-ego birthed from the mad, unhinged genius of a performance artist, watching from behind the curtain as we constantly fell head over heels rushing to capitalise on every melodramatic facet of his life?
But then I met the man and spent time in his house. Between watching him stumble out of the shower naked and scrutinising every inch of his home for signs of professional subterfuge, I realised that this was no make-believe.
Much like his website, which is a mosaic mess evocative of 90s era web design, Steven Lim's quirky mishmash of personalities is him at his most authentic.
At the time, the timing of our encounter also felt, for lack of a better word, momentous.
Steven had just turned 41, was on the verge of giving up on his search for love, and was at what seemed like a crossroads in his career. For almost all the things in his life, it felt like it was now or never.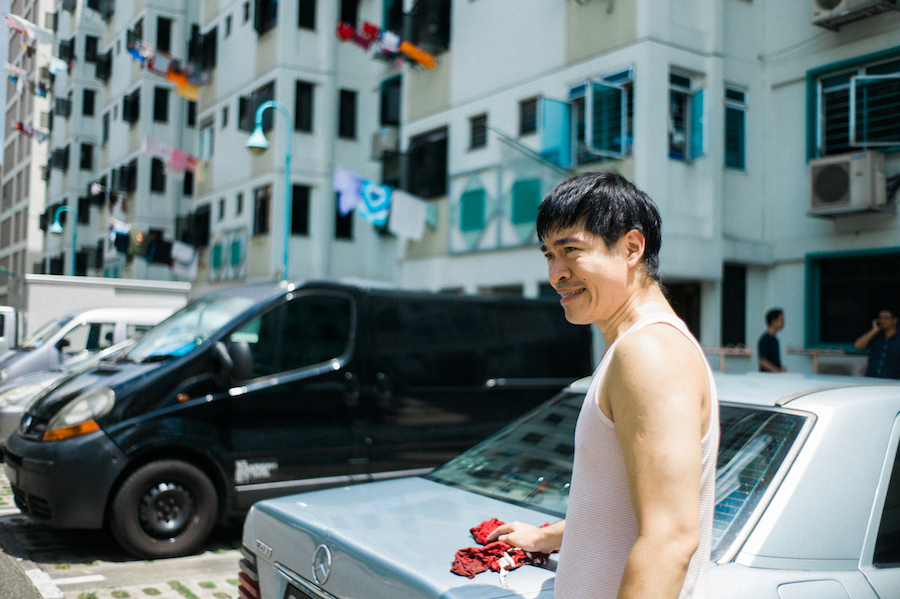 A year later, little has changed.
In April last year, Steven had told me about a series of events that would relaunch his career as a celebrity. As most of us now know, one of them was a live boxing match.
Part of the Asia Fighting Championship (AFC), held at Marina Bay Sands on the 23rd of September 2017, he was originally meant to fight Sylvester Sim. After the former Singapore Idol contestant pulled out, Steven faced off with bodybuilder Pradip Subramanian instead.
In the aftermath of what happened, I did not expect that Steven would end up behaving the way he did.
When One Championship chairman and chief executive Chatri Sityodtong said of the AFC, "They wanted entertainment at the expense of a human life," I said to myself that if death isn't enough to pierce the veil of Steven's illusions about still making it at his age, then nothing will.
I believed that this was the wake up call he needed. Finally, I thought, he would see that "do anything and everything to get to where you want to go" isn't always sage advice.
In the month or so that followed, it became increasingly clear that Steven was unmoved, and would remain that way. Just days after his fight with Pradip, he said that he was not ruling out participating in another "celebrity fight off". When we contacted him towards the end of October, he said that he was seeking investments for a fight with a 'former Mediacorp artiste'. 
More recently, he posted a video of himself leading a group workout. The caption for the video has since been removed, but at the time of its posting, he joked, "No one is going to die in my class!"
Clearly, the fact that it could have been him who had died (given his age) had not inspired any kind of moral, existential, or professional reckoning.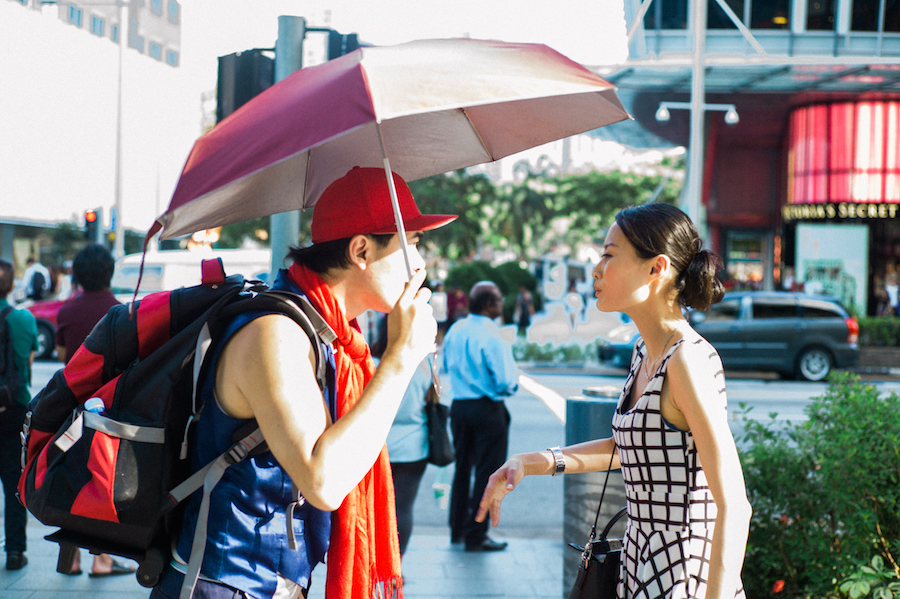 During the time I spent with the man for last year's story, what I saw was not an individual who lacked human feeling. Delusions of celebrity aside, he was, as one of my colleagues described, "actually quite a sweet man".
So when he started putting out Youtube videos where he played the victim, as though the fact of his sparring opponent's infinitely more tragic fate deserved so little respect, I was both shocked and disappointed.
Immediately, I recalled the first reactions to the story we had published in April. Between an artist paying tribute and the media's opportunistic sensationalising of what I had written, typical reactions went something like this:


Even though I knew that Pradip's death was technically not Steven's fault, it was with these positive responses in mind that I thought, "Wow, this guy is really not classy at all. And actually I wrote a story that made him look so good."
That was just over 6 months ago. More recently, I got back in touch with Steven, and was surprised by both his warmth and his eagerness to make conversation.
Most readers don't know that immediately after publishing Steven Lim: One Last Shot at Fame in April last year, I received a very angry phone call from Steven's father.
Mr Lim hadn't read the article, but was pissed after receiving a call from a very angry Steven Lim who had not himself finished reading the article, having gotten only as far as the part where his father is first mentioned, prompting him to lose his shit.
Our subsequent communications were conducted with a kind of muted finality that I believed this bridge had been burnt.
As such, the last thing I expected was for Steven to be friendly or forthcoming. Right off the bat, he tells me about all the renovations he's been doing to his place. After some inconsequent back and forth about digital locks, CCTVs, and motion sensor lights, I ask him for pictures. In response, he sends me a two minute video tour, where it appears his home has turned into a KTV.
There's nothing deep or meaningful about our interaction, but a year after writing about him, and more than 6 months after being thoroughly appalled by his behaviour post-AFC fight, something has changed.
At one point in the video tour, he wanders into his bedroom where I see, occupying nearly an entire wall, a blown-up photograph of him standing in the center of a boxing ring, championship belt draped over his shoulders.
This time, however, I find that I'm not angry. Instead, I get it.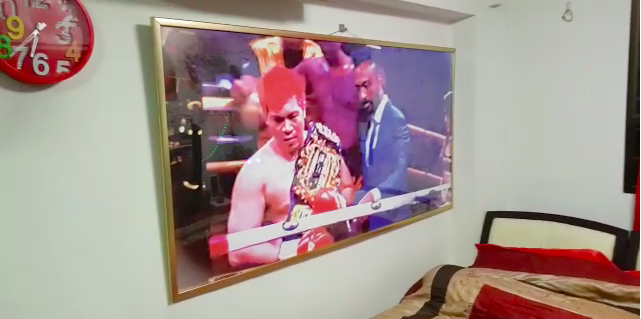 The thing is this.
Steven has never been attuned to the frequency that most of us exist on. He might be enamoured with the fantasy of finding his one true love in some sweet young thing, and he might crave the intoxication of the spotlight. But that's about where his more human preoccupations end.
For the most part, his definitions of 'normal' diverge so dramatically from ours it's futile to measure our standards for anything against the same yardsticks. From his fashion sense to his apparent immunity to embarrassment, he has more or less transcended many of the superficial human anxieties we would otherwise find paralysing.
This also means that where we expect guilt or remorse, we might instead find ignorance or callousness. Where we might expect shame or self-consciousness, we instead find dogged determination.
All of these things make Steven Lim who he is. He doesn't just do weird things. He is weird; by weird, I really mean different. I hesitate to use 'unique' because I suspect that as confident as he might be of who he is, very few people would actually aspire to have his life.
All these realisations warrant an article of this length because a year ago, I thought I understood Steven. Now, I'm starting to see that I had only made observations.
His story, to me at least, is no longer one about an ageing celebrity still struggling to stay relevant. Rather, it's about a man—to use his own words—who has found his own sky. In the face of this, my job as a fellow human being is not to project my own expectations or moral code onto him. It's to just let him be.
He is not an eyebrow plucker, talent manager, wannabe celebrity, or now, fitness instructor. He's just, whatever the hell he is. And I guess that's cool.
Have something to say about this story? Write to us at community@ricemedia.co.