"When some plants don't have access to water or nutrients on their own, they need our help," says Samsudin B. Bahrhin. As he points out his tiny successes in Downtown East's gardens, a warm smile illuminates his eyes.
With a calm countenance, Samsudin refers to his past self as a "budak jahat (bad boy)". As he tenderly prunes the flora of Downtown East, he recounts his missteps matter-of-factly.
It's hard to imagine that this kindly old man walks free today only because the Sultan of Malaysia pardoned him.
"I was born in 1956 and grew up at the crossroads of Upper Serangoon and Upper Paya Lebar. I left school when I was Secondary Three. I didn't think much about my future or furthering my education.
"In Malaysia, I ran into bad company. I joined a gang because I wanted an easy road to riches."
He is neither proud of his past, nor afraid of admitting to it. He reveals that he and his gang committed multiple violent crimes.
When the law finally caught up with him in 1975, the price of his laundry list of transgressions was life imprisonment.
"I sought an easy life, but prison is everything but easy. In there, I was frowned upon for every little thing; whatever I did was wrong in the eyes of others."
Spending more than half his life in a correctional facility, Samsudin had a lot of time for reflection.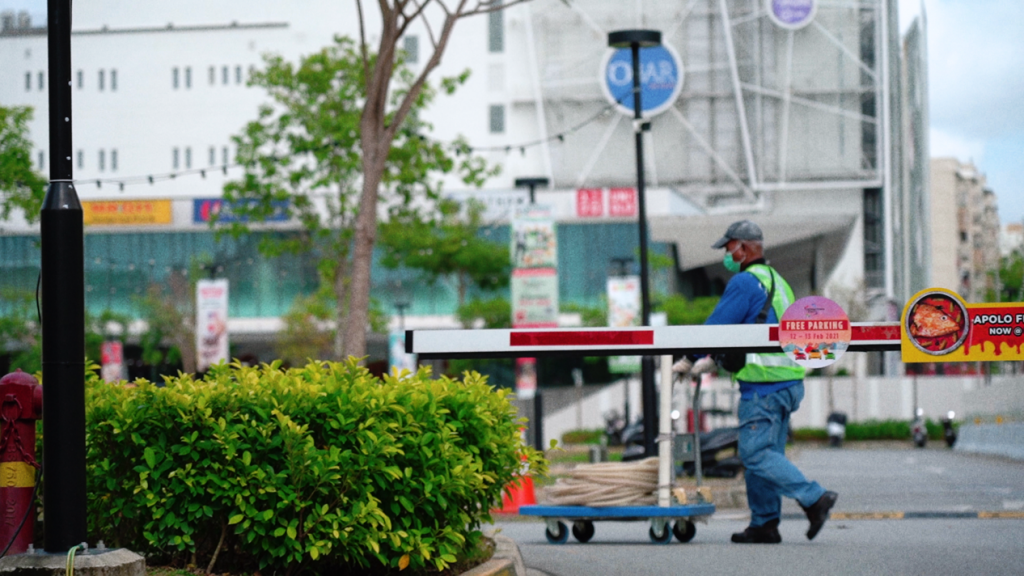 No Work Experience at 58
The Sultan of Malaysia's pardon came as a surprise in 2012 and brought him a conflicting mix of joy and displacement. Deported from Malaysia at age 58, Samsudin re-entered Singaporean society for the first time since he was a teenager. He was lost, to say the least.
How was he going to make a living? Where would he live? Fortunately, Samsudin's sister took him in and he found work in 2013 as a landscaper in Botanic Gardens, with a starting pay of $1,200.
With no work experience, he attended a training course in landscaping under the Workfare Skills Support scheme, from which he received a financial incentive he recalls to be around a few hundred dollars. Under the Workfare Income Supplement scheme, he also received an extra $120 monthly in cash, and an additional $180 CPF top-up every month. After his stint in Botanic Gardens, Samsudin worked for a while in Bedok, before becoming the Senior Gardener of Downtown East in March 2020.
"As the Bangladeshi workers were locked down in their dormitories, our small team of three people had to maintain all the plants of E!Hub, E!Avenue and the outdoor carpark," he shares. "We face manpower challenges because young Singaporeans don't like tough jobs; they want comfy jobs."
In general, Samsudin takes the 8 AM to 5 PM shift, during which he is mostly cutting, planting, weeding and watering under the hot sun.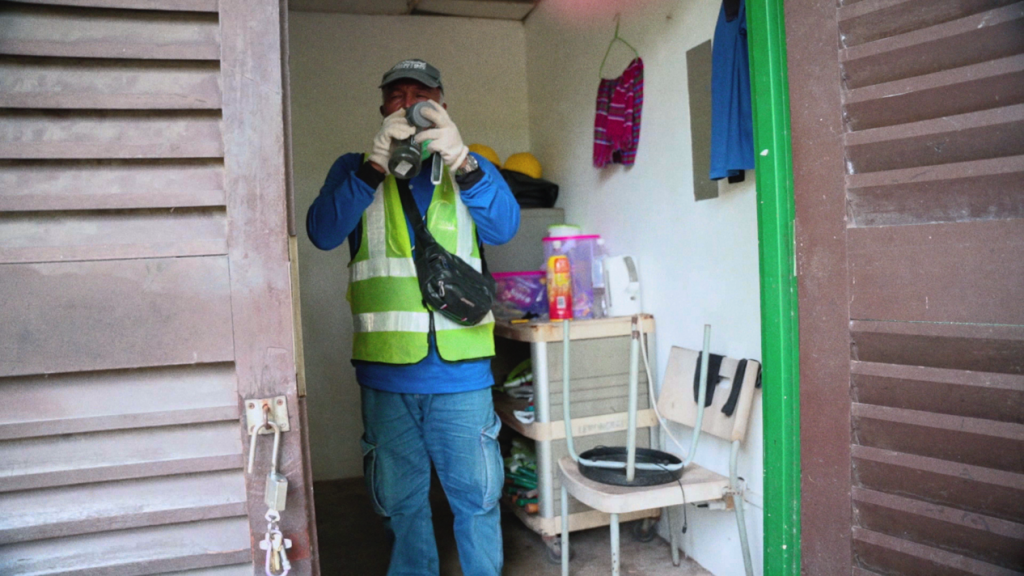 Not Left Behind
Today, his salary has risen to around $1,600, within the wage rung for Landscape workers under the Progressive Wage Model (PWM), which provides a clear pathway for career and wage progression through training and skills upgrading for workers.
The impetus behind the PWM's creation was to address stagnating wages amongst lower-wage workers—a problem that is prevalent in sectors prone to cheap outsourcing. Singapore citizens and Singapore permanent residents working in landscaping, security, cleaning and lift maintenance are covered by the PWM, with workers in escalator maintenance and waste management to follow.
The PWM for landscape maintenance employees was developed by the Tripartite Cluster for Landscape Industry. Landscape companies must meet PWM requirements in order to be on Npark's Landscape Company Register.
The PWM levels the playing field for companies, mitigating competition based on depressing wage costs. This in turn benefits employers in terms of employee productivity and service standards.
Samsudin's employer also goes the extra mile to reward employees like him with a $150 incentive for every three months that they maintain a clean bill of health.
As mandated by the PWM, wage floors are raised yearly. Over the next two years, the minimum salary for workers across all tiers will rise by around $200. Landscape workers also receive a PWM Bonus of at least two weeks' salary once a year.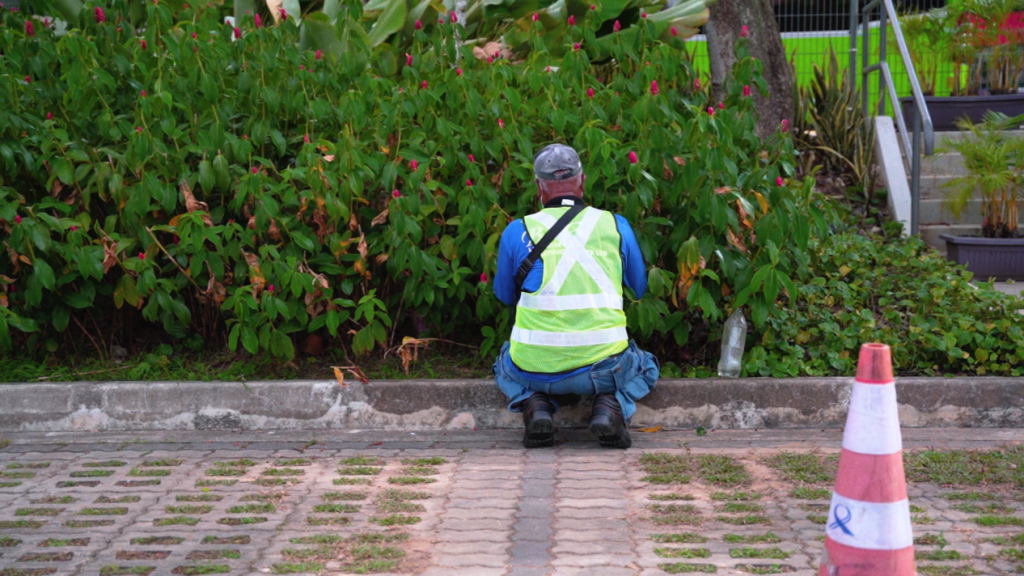 Simple Pleasures
Samsudin saves most of his earnings. He spends a small fraction of it on "makan-makan" and "jalan-jalan". During his free time, he sometimes goes back to Botanic Gardens to reminisce about his days there. He occasionally travels to Bedok as well to admire his handiwork and catch up with old friends in coffee shops. He says he might try riding a cable car for the first time or maybe even the Singapore Flyer.
"When I returned to the working world and was able to make an honest living, I wept. All the material goods that I used to own mean nothing, because I wasted my life in prison."
Samsudin adds that he gradually learned the tenets of succeeding in the workforce from observing the dedication and ingenuity of others.
He frequently receives letters from the Ministry of Manpower, informing him of upgrading opportunities that are sponsored and/or incentivised. Under the PWM, his upskilling and promotion will also enable him to draw a higher salary.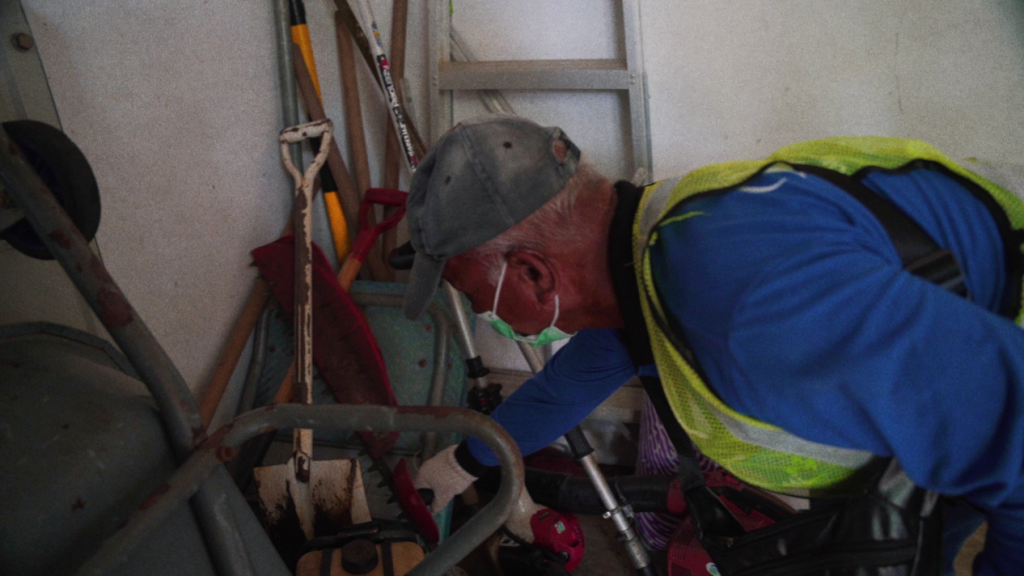 Even though Samsudin's job isn't a walk in the park, he reveals that he derives great joy from it. To him, success is being able to support himself and to see his beloved plants flourish. "When I see my plants grow happily, it makes me feel very content. I feel sad when they wither. When some passers-by enjoy my work, they give me a thumbs up and that warms my heart."
His colleagues show their appreciation for him, frequently reminding him to take breaks and stay hydrated. His boss also checks in on him regularly.
"In my youth, I never felt for others. I had no pity for people other than myself, no sense of empathy for others. Age has taught me that if you are kind to people, they will be kind to you in return."
Looking back at his journey from a former inmate to a professional landscaper, Samsudin shares a word of wisdom that extends beyond his work to reflect his philosophy in life:
"Don't be afraid to cut plants when they grow out of line. When plants cannot reach water, give them water. Some of them need fertiliser in order to get healthy again."
This story is published in partnership with the Ministry of Manpower.