Licking the spoon clean, I savour the smooth, slightly sweet, cream cheese paste, which contrasts nicely against the firm crack of flavourful sausage casing that I bite into a moment later. These are Bibeleskaes and Knackwurst, two foods native to the historic Alsace region of France.
After tasting his portion, my companion turns to a French lady on his right and cheekily remarks, "I thought sausages come from Germany?"
Her jaw drops in mock horror, as though we've just crossed the Rhine and invaded her homeland.
"No, no no. It's from Alsace, it's French! It reminds me of home."

So, where am I? In Strasbourg, Paris, or some other neighbouring European city?
Actually, I haven't even left this country. I'm in the part of Singapore that has come to be known as "a little piece of France."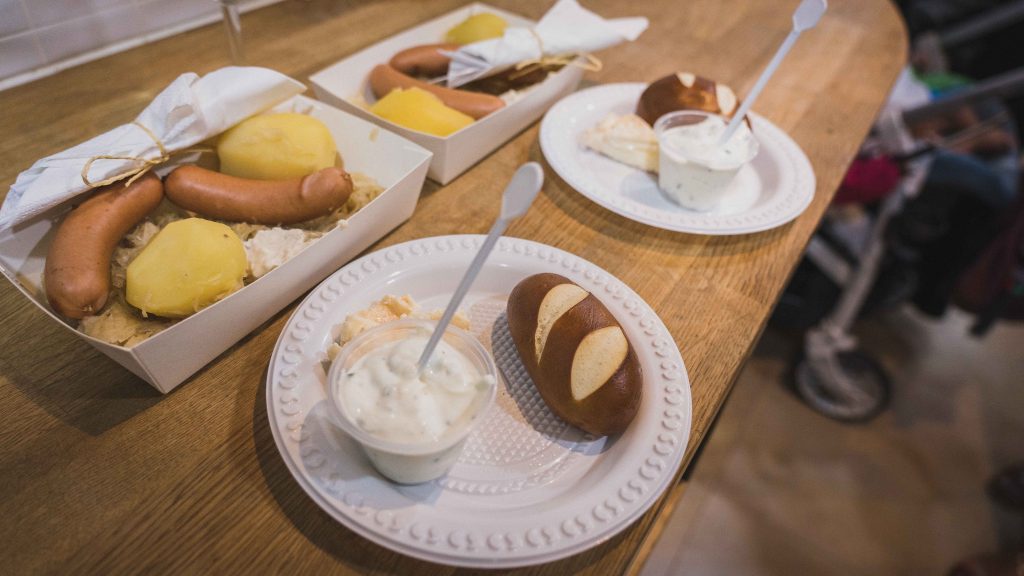 Since 1967, a small French school had been running in Bukit Tinggi, Singapore, managed by an association of expatriate parents who wanted their children to receive a French education. With time and generous funding from French businesses here, the school expanded until its campus could no longer accommodate the student population.
Consequently, in 1999, Lycee Francais de Singapour (French School of Singapore) moved to its current premises near Serangoon Gardens. Today, a small but significant French community has developed in the area surrounding the school.
Brian, a resident of Serangoon Gardens, has been living in the area for a decade. Over the years, he has noticed a steady flow of French people moving into the neighbourhood.
This neighbourhood isn't cheap. Serangoon Gardens is a landed property estate; a quick search online shows that houses in the area can cost anywhere between S$3m to S$10m. Accordingly, the influx of wealthy foreign residents has resulted in some interesting shops popping up around the area to cater to them.
Serangoon Gardens' modest mall, MyVillage, hosts a French Patisserie (i.e. fancy bakery/restaurant)—a notable factoid, given that the store's other outlets are in upmarket city-centre locations.
But this evening, I'm not dining at the mall, but at a small French grocery near the central roundabout of the Gardens. Known as La Petite Boutique, it was co-founded four years ago by Morgane, who is herself from the Alsace region.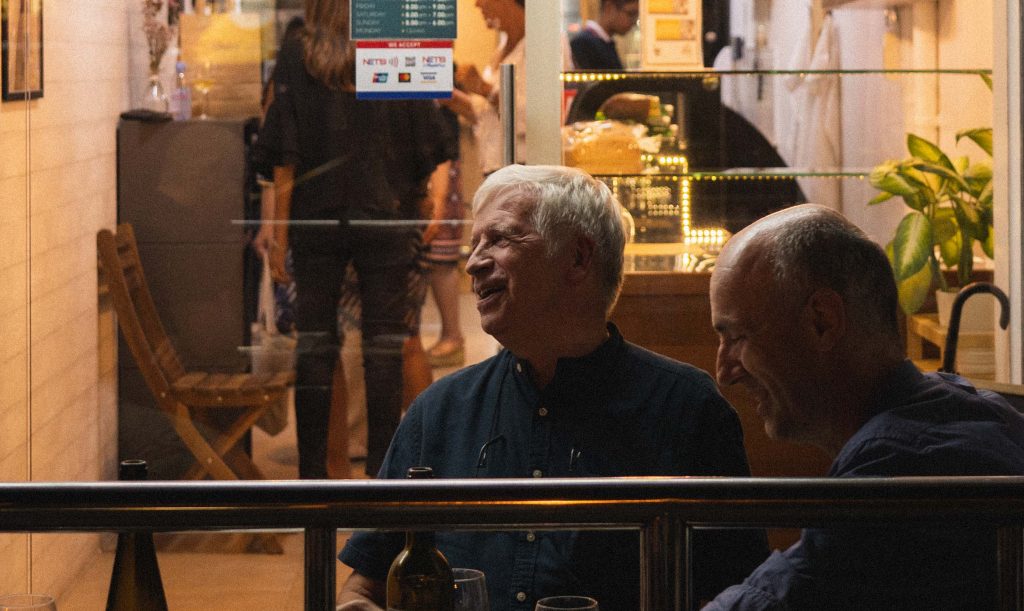 After spending fifteen years working in the F&B industry here, she decided to set up this small grocery in Serangoon Gardens. While Morgane does mention that some of the wines are sourced regionally, all the other goods—bread, sauces, sauerkraut, and most importantly, cheese—are imported from France.
To raise awareness for their products, the shop regularly hosts themed events to let customers taste their various foods; today it's Alsace Night, showcasing the food from that region of France.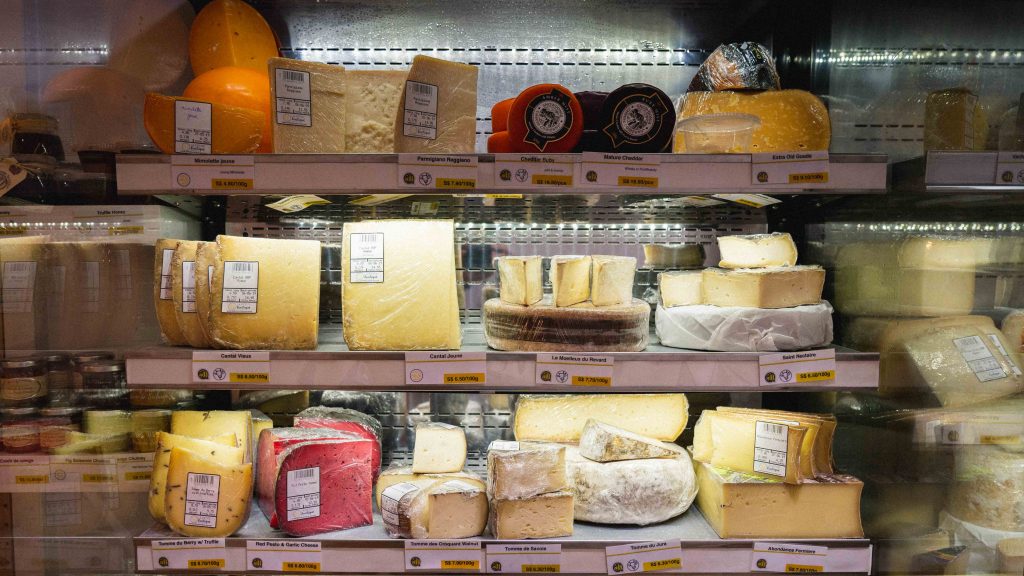 Morgane herself has been living in the neighbourhood since she set up shop; she describes it as "a little piece of France" in Singapore.
Far from the bustling city or any MRT stations, mostly populated by small shops and restaurants, Morgane finds the 'small village' environment of Serangoon Gardens homely and pleasant. But the French residents aren't exactly enmeshed in the local population.
Although Brian's neighbours are French, he hardly knows them.
"We're not on bad terms, but they don't speak a lot of English, so they normally stick to their own people—not interacting with any locals."
"It would be nice," adds Brian, in reference to having more interaction with his French neighbours, "But I don't really blame them. English is their second language. [For instance], if everybody around me spoke Malay, it would be hard for me as well."
Theresa, who has lived in Serangoon Gardens since the 60s, feels that the neighbourhood's environment has changed since her childhood:
"In the past, my family and I were friends with all the families along the street we lived in … [But] the French like to keep to themselves, and don't normally speak to their neighbours."
Morgane explains that in France, English is taught in schools as a second language; all television programmes are dubbed in French. As a result, many French people rarely encounter foreign languages.
"Our country is really big," she says, "One thousand kilometres, by one thousand … We don't really need to speak a foreign language."
"I know that some of my customers, they speak [only] a little bit of English, and they know how to communicate on a basic level, but it can be a bit more difficult if you really want to know your neighbours, make new friends."
I ask her if the Singaporean neighbours are ever hostile over the lack of communicability.
"Well, it's always the same: If you don't know the person, how to communicate … Sometimes when French people try to speak, they know [only a] few words. If you want to be polite, or ask things in a certain way, going straight to the point could be felt—maybe sometimes—a bit rude. But I don't think people really have that hostile kind of feeling."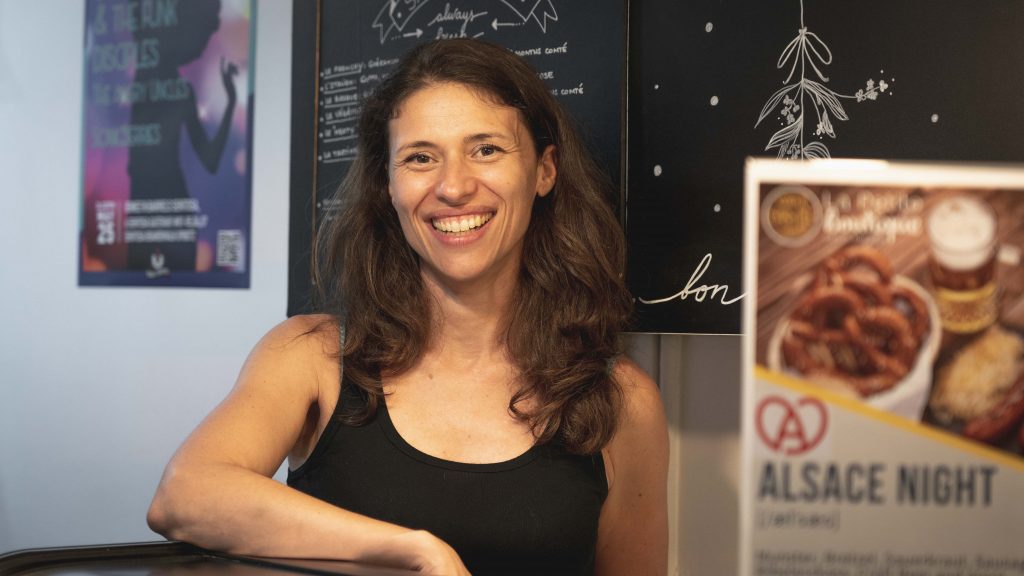 At the grocery, I am slowly being overpowered by the fiercely pickled sauerkraut, biting into a pretzel every now and then to ease the shock on my taste buds.
But there's one item I have not yet dared to try—Munster, the French cheese that originates from the Alsatian town of the same name. Made from unpasteurised cow's milk, washed in brine, matured for five to twelve weeks, the final product that sits before me has a pungent but mouth-watering odour resembling … well, there's nothing quite like it.
As I dig in, a wave of flavour crashes over the mouth, flooding the nostrils and frying my nerve endings.
"Now that's the real taste of France," my companion jokes, as he watches my eyes begin to water.
The taste of France isn't appealing to just the French. Throughout the night, curious residents filter through the store, each greeted by a cheery "Bonjour!" from whoever is manning the counter. Some attendants are expatriates themselves, and I speak to two Korean ladies who are repeat customers.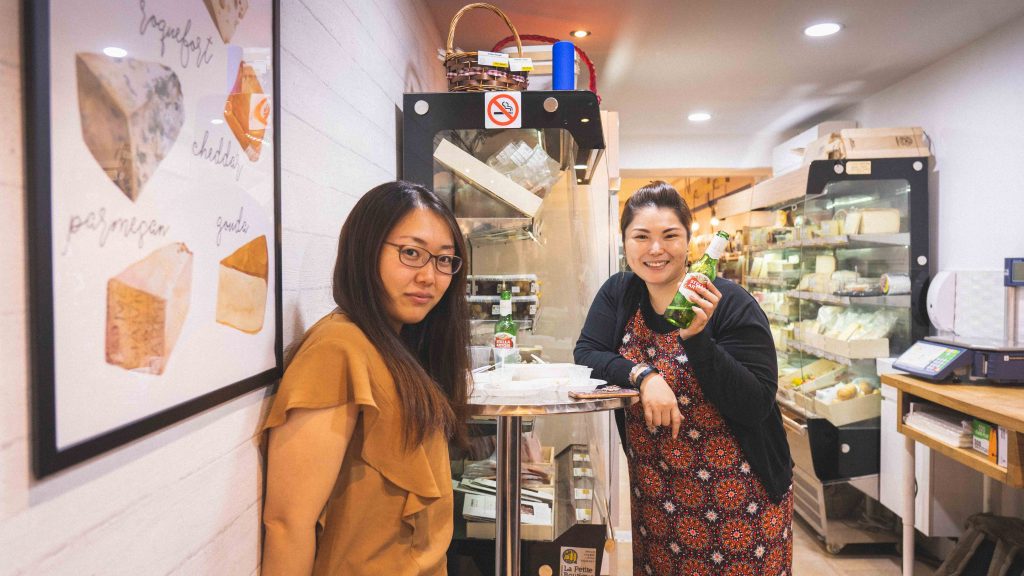 "We came here for the previous [dinner]," says Miki, one of the women, "We liked it, so we had to come back. The food is so different from the Asian style."
Another guest, Veema, is Singaporean. A former resident of Serangoon Gardens, she was in the neighbourhood when Morgane first set up shop, before they became friends. Veema thinks the comments that I've heard from some other residents are overblown.
"It's not that difficult to talk to [the French residents]," she says, "You just have to make the effort."
Perhaps we Singaporeans are the unfriendly ones, I suggest. It's an infamous stereotype.
"Maybe," replies Veema, shrugging her shoulders and smiling.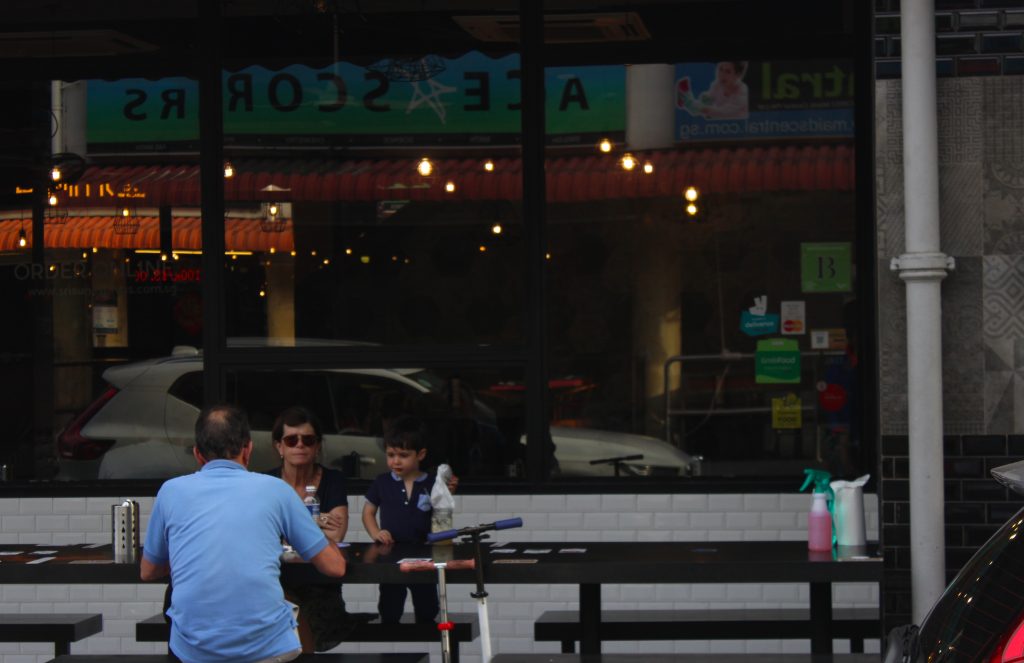 While they don't interact much, Theresa appreciates how her French neighbours make the neighbourhood feel "more lively and easy-going".
"They give this neighbourhood a more relaxed atmosphere," says Brian.
"Singapore is such a busy country, with our hectic lifestyles. The French know how to have a work-life balance—it kind of rubs off on the rest of us. Look, like right behind you," he gestures, pointing to a family pedalling their brightly-coloured bicycles down the road.
Despite the insular nature of the French community, the residents don't see their presence as a bad thing. Ironically, to some old hands, the expatriates are helping to return the neighbourhood to its roots.
For the rest of us, the French community in Serangoon Gardens tells an interesting tale about immigration. We've been conditioned to believe that immigration results in one of two scenarios: confluence or conflict; merging, or distancing.
But Serangoon Gardens is neither. No grand narrative of cultural union, nor cautionary tale of ethnic chaos. Just a peaceful coexistence; one that still, in its own subtle way, shapes and improves the neighbourhood.
"Overall, Serangoon Gardens has always felt like home to me, despite the influx of French people," says Theresa, "I'm glad that the French have brought a little bit of that 'kampong' culture back to us."