Photography by Ilyas Sholihyn unless otherwise stated.
In 2019, I felt that it was time to make an honest woman out of my girlfriend of five years.
I remember thinking to myself: She's a sharp-witted and caring partner, and if I were to give up the freedom, power and opportunity that I (and most city-slicking bachelors) enjoy, I would gladly give those up to build a meaningful life with her.
Before addressing the many complexities of joining two lives—which include acquiring an abode, designing and furnishing it, syncing schedules and finances, planning a big fat Asian wedding, and so on—the first hurdle in forging a union is the marriage proposal.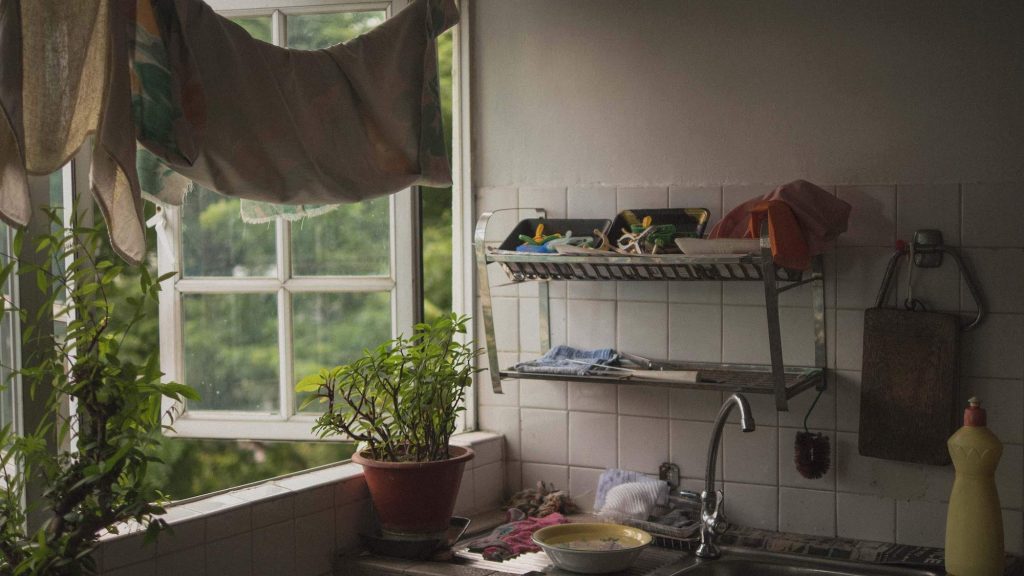 Most Singaporeans have a universal way of popping The Question. Petals, fairy lights, candles, music, placards, friends who assist (then go back to pretending to be hotel room furniture), and other tokens of that courtship.
Yeah, we've all seen them on Instagram. You 'heart' the photo just to tell the couple that you care—but not so much for the cheesy ritual. No one is on the fence about this style of proposing; you either love it or loathe it. Many suitors still follow suit though. It has a good efficacy rate.
"At the actual wedding, you can include the whole village and fireworks. Propose to her your own way and in a way that has meaning to you both," a long-married friend once advised me. And so I cooked my girlfriend a hearty breakfast and proposed, with just us two.
The 'safe approach' has one paramount, central ingredient: an ostentatious hunk of crystallised carbon. Most men can't escape that, and I was no exception.
Some proposals don't involve rings. If we lived in, say, Kyrgyzstan, I'd have to kidnap her and enlist my mother's help in convincing her to stay.
For first-world metropolitan dwellers, however, there is no escaping the influence of an ultra-successful marketing campaign from the early 1900s. Courtesy of advertising agency N.W. Ayer and diamond industry superpower De Beers.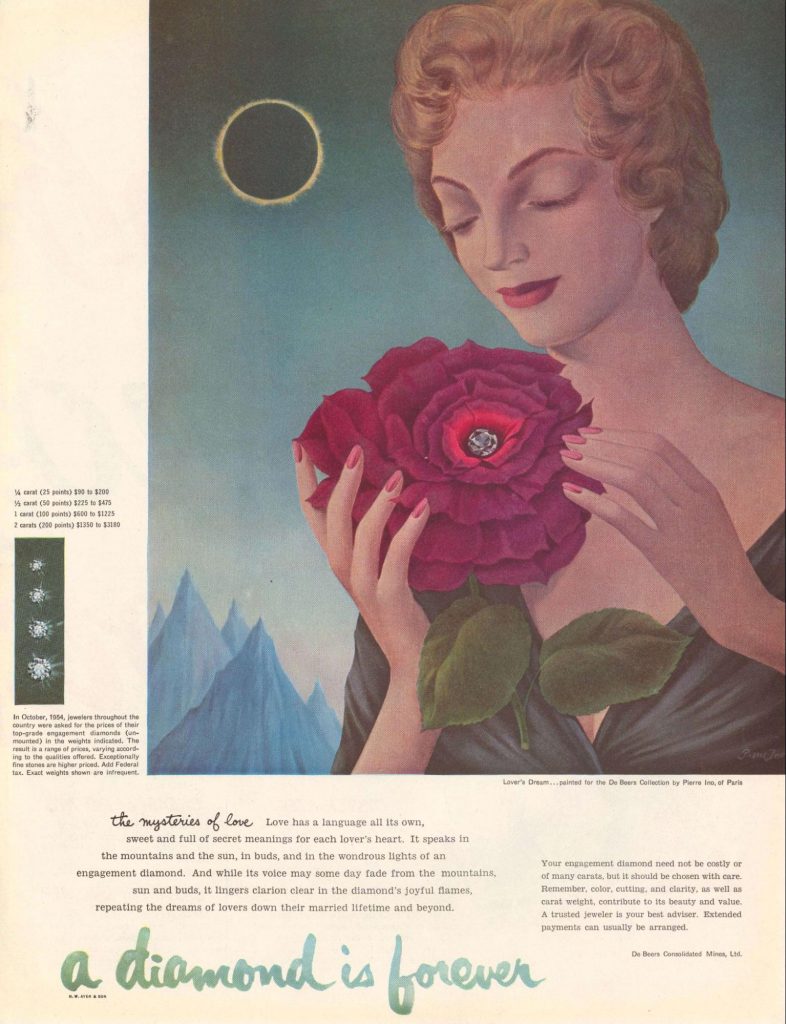 I can't remember, word for word, what the campaign's narrative was, but it roughly translated to: "If you can't buy a diamond for your fiancée, then you aren't worth it".
Society dictates that I had to sign off from singlehood by forking out a four- or five-figure sum for a shiny rock.
"Do you want an enormous, bedazzling diamond?"

I was prepared to lose an arm and a leg.
Apparently, the price of a diamond ring represents a suitor's worth and a woman's value in his eyes? In a twisted, cultural incarnation of The Price Is Right, relatives and strangers might cast disdainful gazes upon us if the diamond ring I acquired for her fourth finger was too tiny.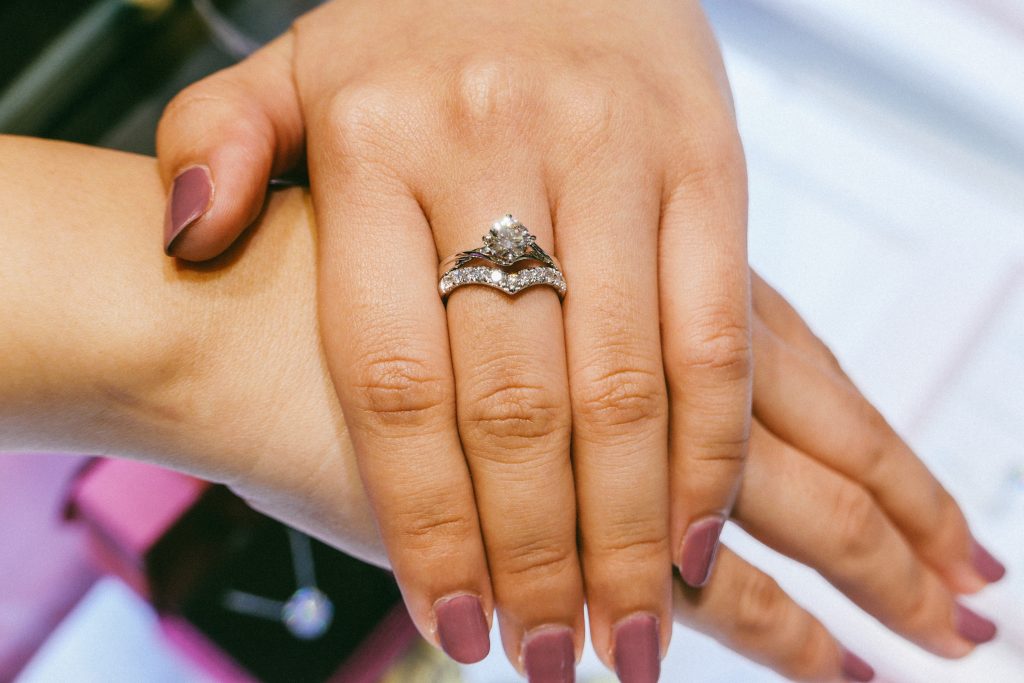 We came to an agreement that we would be better off using our hard-earned money to pay off our home loan, to care for our parents and to save for our future children's education.
So that's how I ended up buying my wife a lab-grown diamond ring, which is a lot of bang for your buck without the saddling guilt or debt.
Buying Your Bait and Tackle
How do you find out your partner's ring size and what kind of ring she wants? Also, if a diamond ring is big and shiny enough, can it deflect public scrutiny?
Buying a diamond proposal ring is a scary and exciting experience. If you do it right, you'll only have to do it once in your lifetime.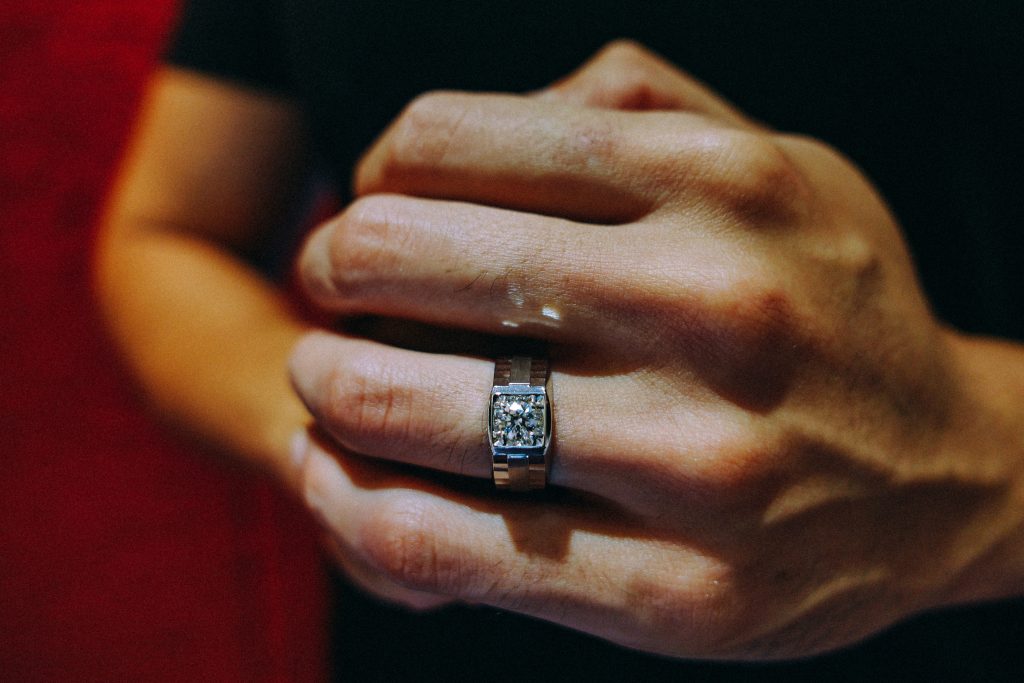 "I looked at the jewellery that she currently owned, then I looked online for a long time. Forums, jewellers' websites and what have you," shared Wei, a recently-married 29-year-old civil servant.
"From there, I created a mood board of the designs that I was considering for her ring before I began ring shopping. Yes, I felt that I would be judged according to the price of the diamond ring I buy my wife," he admitted.
"Some say that the rule of thumb is the ring has to be worth two months of my salary. Moreover, I feel that my wife might have expectations from society to receive a diamond ring of a certain size."
The man divulges that he expected his would-be in-laws to scrutinise the ring and make comments, and was even mentally prepared for that.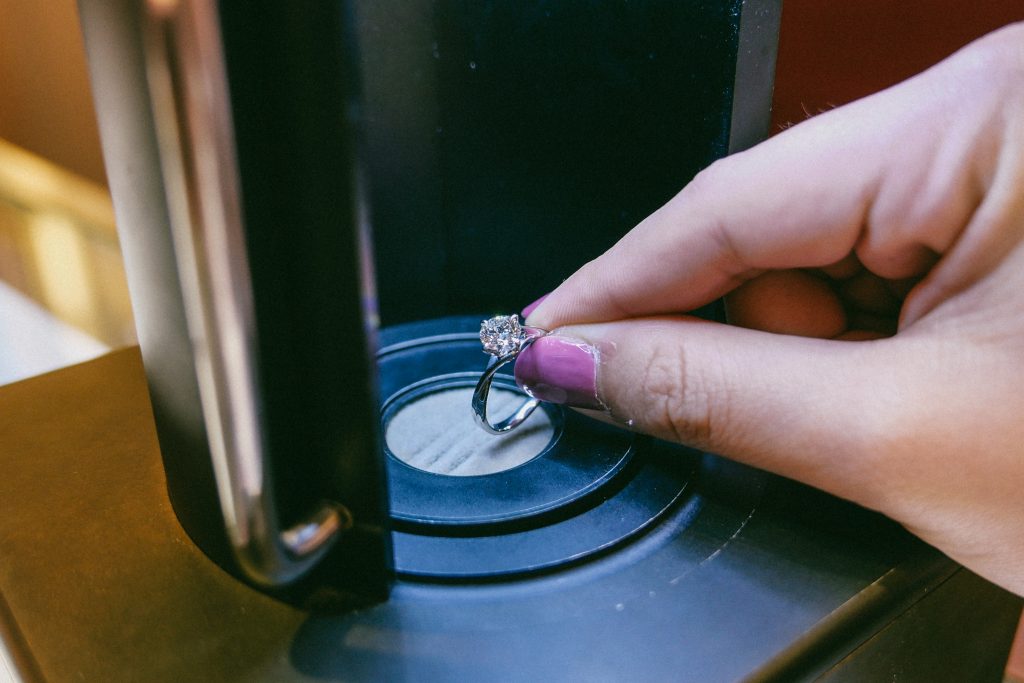 Devandra too had a meticulous approach to popping the question.
"My wife was certain about wanting a diamond ring. I already had a design in mind, so I had it customised. When I held her hand, I tried to feel for the size of her ring finger," the 34-year-old business owner laughed. "The sales lady helped by trying on the rings and I gauged by looking at her finger size, body weight and height."
In the end, Devandra chose not to care what others would think and simply bought something that he was comfortable with—a bespoke ring that he paid an inexpensive price for.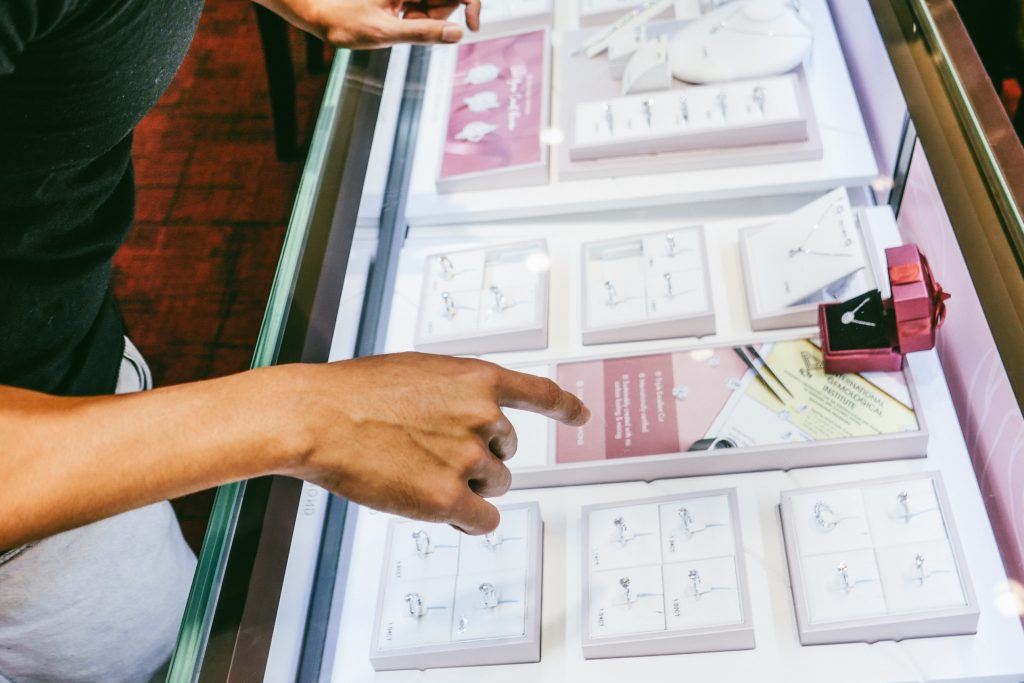 "The whole 'buy a ring to propose' thing is just a ploy by the diamond industry to market this supposedly precious gem. Now, everyone has to do it because of societal expectations, signalling and herd mentality," he remarked.
"I didn't feel compelled to follow the '3 months' salary' standard. When I browsed off-the-shelf diamond rings, the salesperson assured me that the diamonds were conflict-free, but I had my doubts."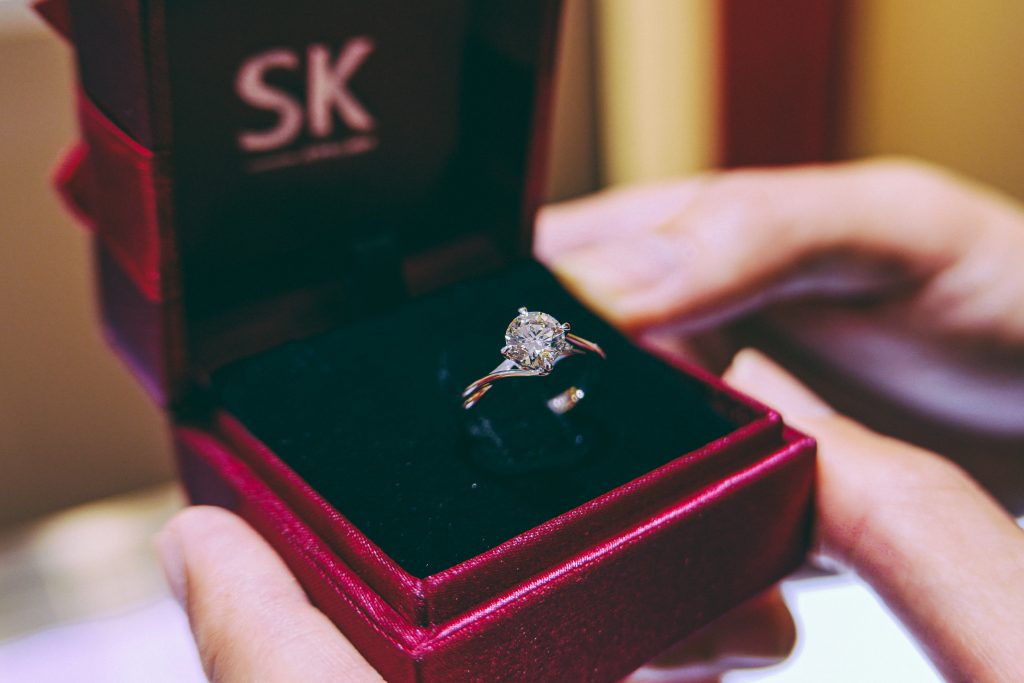 Ahead of his third wedding anniversary later this year, Devandra recently came across SK Jewellery's Star Carat Diamonds online. Lab-grown and free of ethical issues, these diamonds are more affordable than mined diamonds—forking out the same price for a mined diamond gets you a lab-grown diamond that's about twice the size.
So is a lab-grown diamond quote-unquote 'real'? Lab-grown diamonds do not occur in nature, but yes, they have the same composition and structure as a mined diamond. Lab-grown diamonds are also graded according to the same stringent system when scrutinising mined ones. In other words, they're still genuine, bonafide diamonds.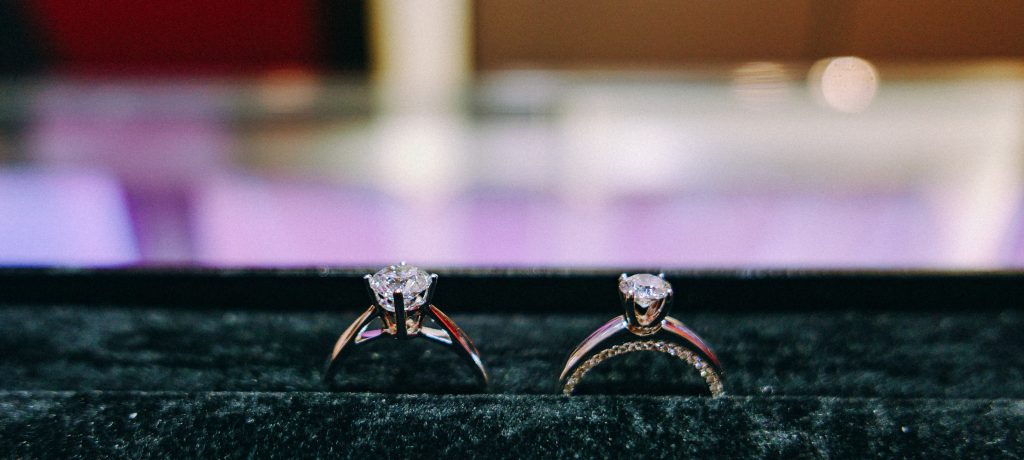 "I had a look before finding out that the Star Carat Diamonds are lab-grown. I couldn't tell the difference between them and mined diamonds," said Devandra. "I think the designs are simple and timeless, and that is probably more important than whether they were lab-grown or 'free-range'."
Wei agreed. "In hindsight, if I had bought a Star Carat Diamond, I would have been able to get a higher quality, a bigger carat and higher clarity diamond for the same price," he disclosed. He was aware that some people might still have misconceptions about lab-grown diamonds, so "it's important to check with your partner if she minds."
"Either way, no ring, no wife. That's how it is in our society," noted Devandra.
"A handful of people still think that a marriage without an expensive ring will be lacking, but many couples have disproven that."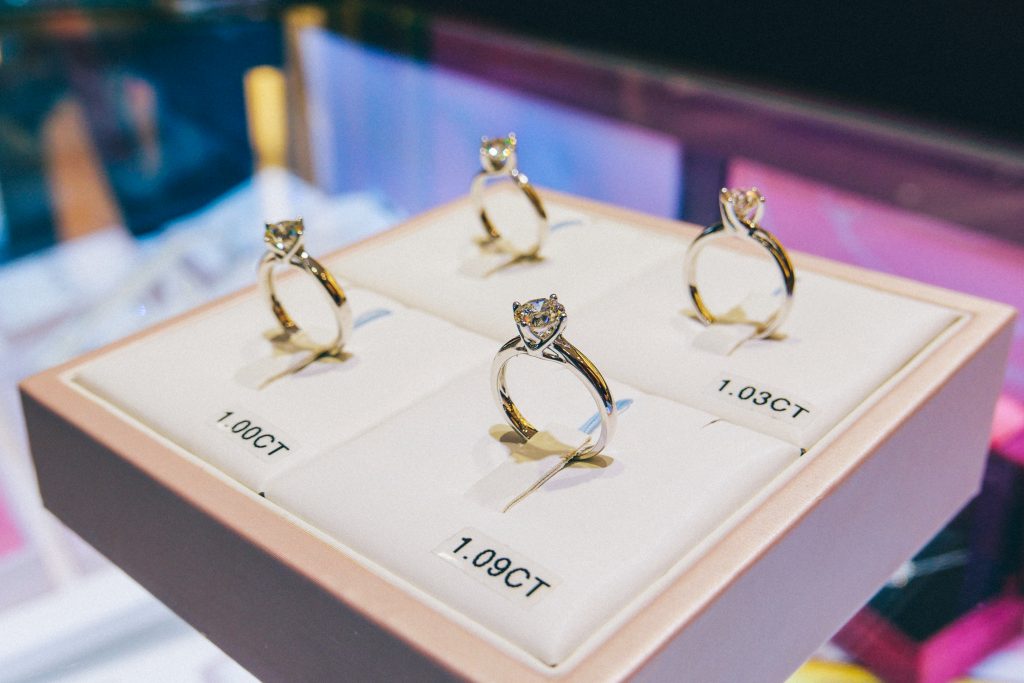 I have to mention a caveat though: I know several ladies who've said no to diamond rings (and the fairy lights, candles, petals and peer pressure), so perhaps the right timing and the type of partner are just as important.
Wei echoes Devandra's sentiments, noting that some people might look down on a couple if their ring is less than opulent. A beefy lab-grown diamond would be perfect for suitors who don't want to break the bank, Wei opined.
Much like the guys I spoke to, I cannot avoid being judged by society based on a diamond ring. But I most certainly could care less.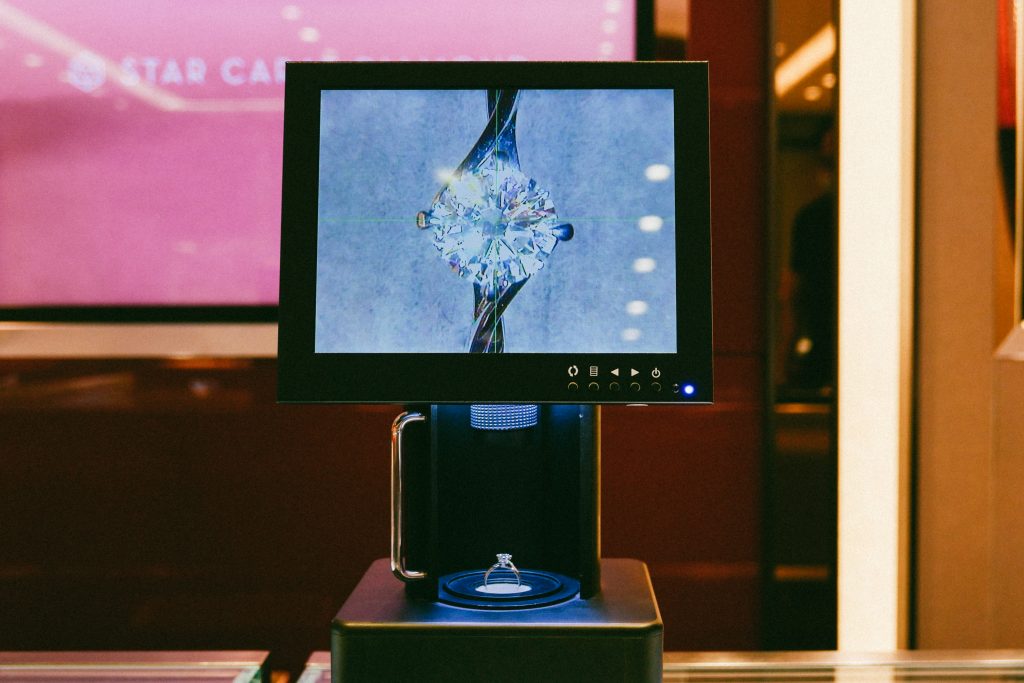 I've no regrets purchasing a lab-grown diamond for my wife. It's the same size as the average diamond on an engagement ring anyway. Those who care about us and our beliefs know that it's not a mined diamond. As for those who don't? They don't need to be filled in on these details.
I have a wife and she has a diamond. No matter how it was made, the diamond holds precious value for us. And we are a lot closer to paying off our home loan.
This piece is brought to you in collaboration with SK Jewellery.
Book an appointment with SK Jewellery to view the full collection of Star Carat Diamonds and receive a $50 voucher for use with a minimum spend of $200 in stores. Get $100 off your Star Carat Diamond purchase (above 0.3 carat) in stores too.
Share your dream engagement bling ring with us at community@ricemedia.co.