Image Credit: Kym Ellis on Unsplash
A few weeks ago, a friend of mine, who is 25, texted me out of the blue: "go downstairs, there's someone waiting for you."
What in the world?
"Quick!" Her message read. I rushed downstairs and a man on a motorcycle handed me a bunch of tote bags. "One for you, and one for your sister," he said.
Huh? How does this man know I have a sister? What's going on?
I took the bag, went to my room and unpacked it. The first thing I saw was a pair of socks. Then I pulled out masks, a resistance band, hand sanitisers and a few other objects. It finally hit me—it was one of those 'care packages' I've been seeing all over my social media.
They have existed long before lockdown, but during this CB, they have taken on a life of their own. As people continue to support the measures and stay home, they send each other fresh bakes, bubble tea, food vouchers, all accompanied by words of encouragement, usually in a letter.
When I received mine, my heart warmed. I was given all the essentials I needed to get me through lockdown, and more. This friend of mine frequents the same gym as me, so the resistance band was a symbolic item to motivate me to stay on track with my health goals in the coming weeks. I'll admit, I wasn't having the best day, but this surprise changed things around. I've been struggling to feel motivated to exercise—which can be really good for my mental health—so this helped me get my spark back.
A brief search on social media shows that other people have been receiving these as well. There's been a shift in how we reach out to friends, and CB has encouraged us to find innovative ways to make meaningful gestures remotely.
As we approach a 'new normal,' we can bring this with us. We won't be able to hang out in coffee shops or malls anymore, but we can play our part to be safe, while supporting and motivating each other. After the circuit breaker ends, we will need these gestures even more to ensure we help each other take care of our mental health—after all, we don't know for how long we'll be living under the new circumstances.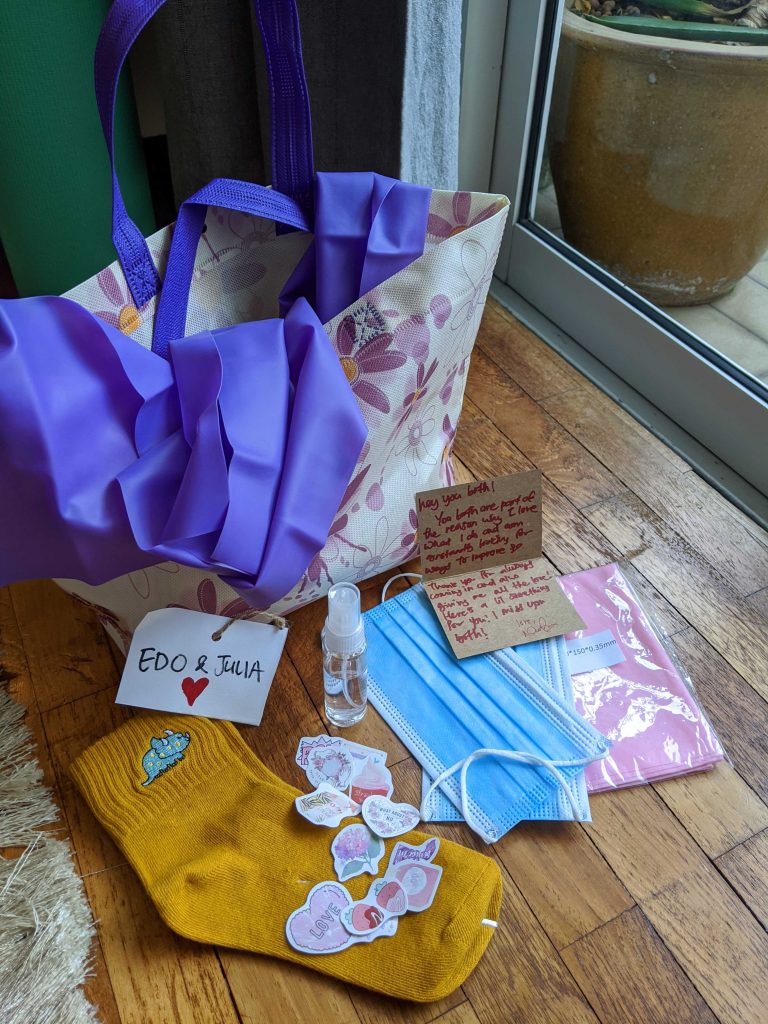 To me, the care package symbolises how my relationships have become more purposeful in this time since CB started—and I intend to keep them this way after the circuit breaker. But it took me a while to find this new social rhythm.
I felt overwhelmed at the start, and I think it's safe to say most young people in Singapore felt the same. When CB started, all my relationships were reduced to WhatsApp messages and video calls—I didn't even know what Zoom or Houseparty were.
It felt isolating and my mental health suffered—as it must have for other young Singaporeans as well. But with time, and practice, we are all innovating and finding a new social routine within the comfort of our homes. And for many, it's working out. We're making new interactions, and even doing good by volunteering from home.
The bright side of this all is that I don't have to make small talk with people with whom I have nothing in common. We are momentarily free from superficial day-to-day interactions, with newfound control over who we socialise with. So, how do we make it meaningful?
Most importantly, how do we make it last beyond the CB?
The first way CB is making young people's actions more meaningful is by changing our tumultuous social lives. "This is the perfect opportunity for youth to reset the baseline, priorities, and relationships, before life sweeps you up again into its rhythm," Chief Executive of the National Youth Council David Chua said. "You don't want your new normal to be holding on to meaningless things that you had attained as your old normal."
Jessica, a 24-year-old who works in fashion, noticed that the CB allowed her to reduce mundane day-to-day interactions. With this, she can better distinguish between "friends, people you go out with, and acquaintances."
Jessica said she goes out a lot in regular times, so she finds a blurred line between meeting people with the intention of solely having fun, and people she actually enjoys spending time with on a deeper level. Because of these dynamics, Jessica used to feel insecure about whether she had any real friends or if they were just 'party' friends. But this time proved that she has more close friends than she thought, as they continue to reach out to her.
"Subconsciously, an element of having a 'social life' for me has always revolved around an activity—like drinking or going for a movie," Jessica said. "Circuit breaker changed all that. An activity is no longer a reason to meet someone. The focus is now on building relationships while socializing."
I'd say most people have experienced something similar to what Jessica has. We have people whom we see over and over again in regular life, like colleagues or party friends. CB has given us a chance to reflect on whether they actually mean more than just a 'social gathering'. This means giving us the time to foster a more meaningful connection with some of them.
We may find that we don't actually enjoy talking to some of the people we call 'best friends', or that we actually really enjoy speaking to some individuals we used to think were merely acquaintances. (Am I the only one who misses his neighbourhood kopi auntie asking me when I'll get a girlfriend every day?)
As we make these distinctions, we're also allowing ourselves to become closer to the people we value in our lives. We can't go for coffee dates, happy hours, or brunches anymore. Instead, we show our affection by calling each other, watching movies at the same time (heard of Scener?), or even through gestures like sending care packages.
The space between us is larger than ever, but we are getting more intimate than before, and this is supporting our mental health, and allowing us to look deeper.
Sharon, a 23-year-old working in tech, said: "Now, I have fewer casual interactions, but I have reconnected with old friends whom I have not spoken to in a while. I am having more meaningful conversations than ever before. It's not about where we are, who we are with, our outfits or makeup. If we're speaking, it's because we want to spend some time with each other."
This new separation doesn't mean we are socializing less than before. It's the opposite—we're actually building bonds. For example, I have taken this opportunity to reconnect with friends that live in other countries, and with whom I rarely have time to catch up with. It's been a really wholesome experience.
For the first time since graduating, my high school group of friends reconnected on Houseparty. Since graduating university, my dormitory mates reunited on a Zoom call. It's clearer than ever who we hold close to our hearts, and together, we are rekindling the lost friendships to build a future again.
When times are rough, these friends will help us get through our struggles. But we can't forget those we see every day: our family.
In regular times, both young people and their parents are often busy with work and social schedules. Now, our families have become a part of our social lives in a way never seen before—and not only by cooking and watching TV together.
One platform that has pivoted this is TikTok. The social media channel that has been all the hype recently has gone from featuring predominantly young audiences—and by young I mean born in the 2000s—to now parents and even grandparents.
While some TikTok stars abroad moved in together for their lockdowns, in Singapore, we have seen TikTokers corralling people they live with instead, like family members and their pets.
One of my favourite TikTok challenges to have come up in the past weeks was the #FamilyAtHome challenge, which saw kids with their parents and grandparents re-enacting being in a band.
If these TikToks don't warm your heart … you're a monster. Just kidding, but you can't deny that they are pretty uplifting. In an age where older generations often feel alienated by our use of social media, it's nice to see more young people getting them involved—even if it's for just a silly TikTok moment. Young Singaporeans are making an effort to connect with their elders by bringing them into our world of social media, and it's helping both parties feel better and be active.
About this, I spoke to Suchitra, a 24-year-old professional who has become obsessed with TikTok recently. "Initially I was all like, 'I will never use TikTok, it's BS,'" she admits. But now, she has not only started making them, but roping in her mom and little sister too.
"My sister is in all of my cooking videos, and I did some dance challenges with her. I also made my mum do the Savage challenge. It was funny as hell. TikTok is a way to add some fun to the quarantine routine, and it has my brought all of us so much closer."
But social media doesn't only show us the dance challenges and funny videos. It gives us inspiration into how young people have been volunteering, raising money for charities, and supporting those in need.
For example, Youth Corps Singapore volunteers have been stepping up to volunteer at food charity Willing Hearts. They prepared ingredients, pack food, and collaborated to keep the operation running. At the start of the outbreak, charities were worried there wouldn't be enough people willing to volunteer, but that wasn't the case. As an essential service, they continued to provide meals for the elderly, disabled, and more.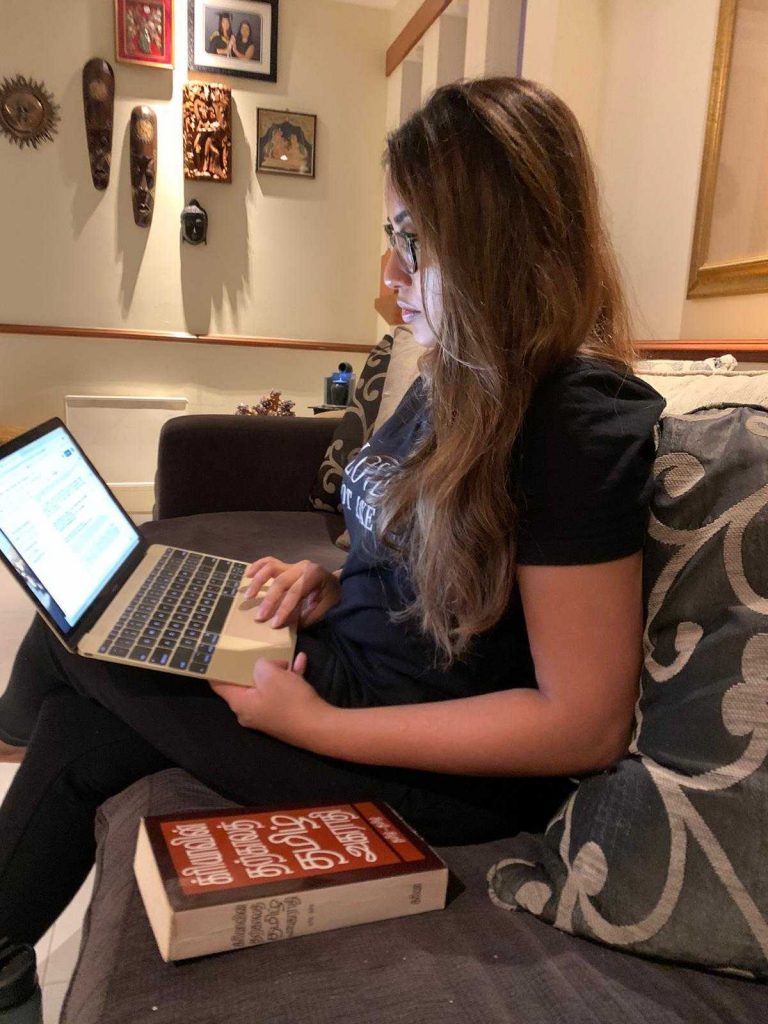 Suchitra also took this time to volunteer, by helping her friend's organisation that makes Tamil translations of essential resources for migrant workers. Her friend is 26, and together, they have been collaborating with other Tamil volunteers on such a meaningful effort. They didn't let CB stop them, but rather, fostered digital tools to be proactive and make an impact.
But they are not alone. As we gradually adapt to the new normal, there's a wealth of digital resources for youth who want to take this opportunity to future-proof themselves. The Virtual Red Box, for example, is a platform that hosts volunteering and learning sessions, centred around various topics from personal well-being to career advice. The Happiness Initiative, on the other hand, aims to spread positivity and happiness through real-life stories, hands-on activities and community discussion sessions.
Then there's MehGoWhere.sg, a site for news, content, challenges and tasks that have kept many young people engaged throughout lockdown.
With these, young people are preparing themselves to reintegrate into a world that has been permanently changed from the pandemic. It's a wake-up call for young Singaporeans: if they don't use this time to improve themselves, they will face more challenges integrating into the new normal when this is all over.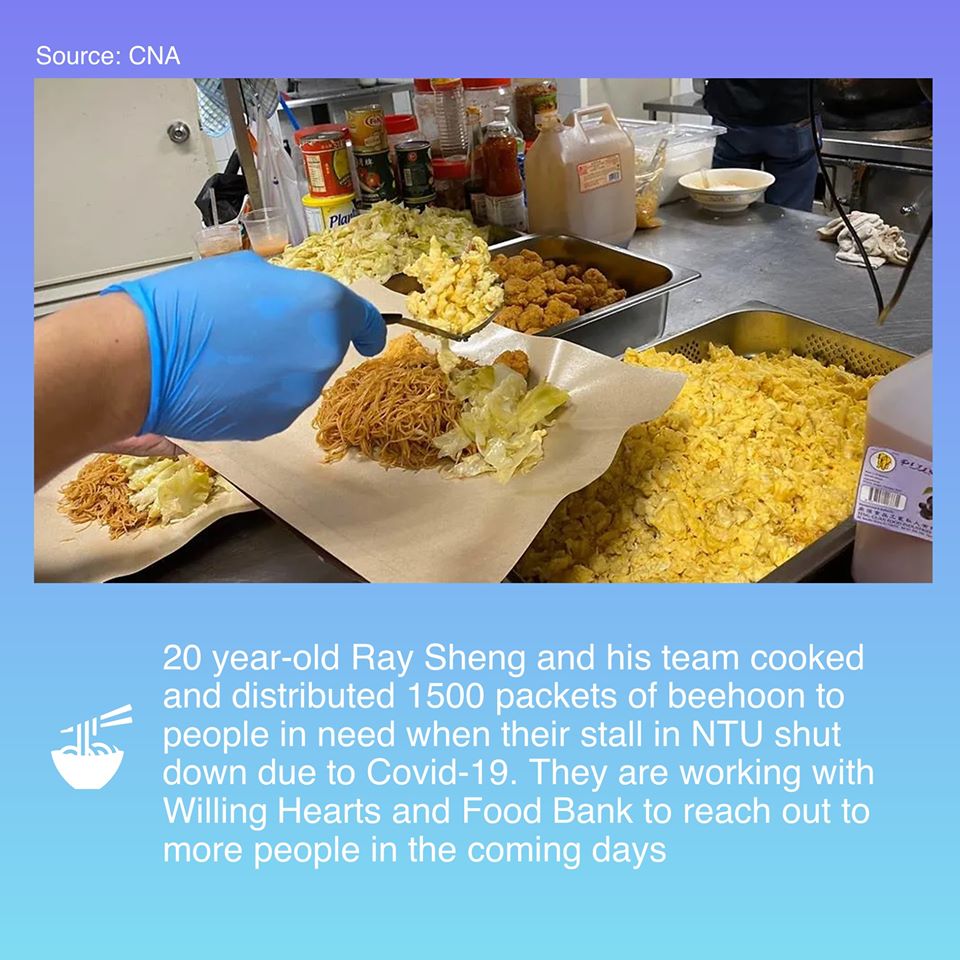 CB has been a chance to look at how we can nurture our social and professional bonds in new ways. We have gotten creative, and we are staying strong as we ease out of lockdown and into a new reality. We can't go back to how things were before, but we can go forward and improve.
It's also the time where young people are challenging themselves the most, working together and staying safe to ensure we come out of this better than before.
Reflecting on this, Suchitra said that she is glad this time allowed her to reflect on her projects, relationships and values. Online tools have brought her closer to her friends and family, and her volunteering work has inspired her to make drastic changes to her career.
More importantly though, she is happy she had the opportunity to reconnect with her family: "I think this is a much-needed break from my routine. My family and I have been cooking together, which is great since I literally haven't stepped into the kitchen since I started working a couple years ago."
"I've also spent more time with my little sister. I didn't realise how little I was seeing her with my work and school schedule."
Are you a young Singaporean who's reassessing your relationships and values during circuit breaker? Tell us at community@ricemedia.co