Top image: Malay Mail
During last Thursday's press conference where DPM Heng Swee Keat withdrew from the PM race, the word 'team' was heavily mentioned, especially from the frontrunners tipped to replace Heng.   
Granted, the government is more than one person and it is fair for the PAP to emphasise this. But they should not play down the position of PM, as the buck still stops there. It is not binary: Just because team dynamic matters, that does not mean the premiership should be downplayed. Both are equally important.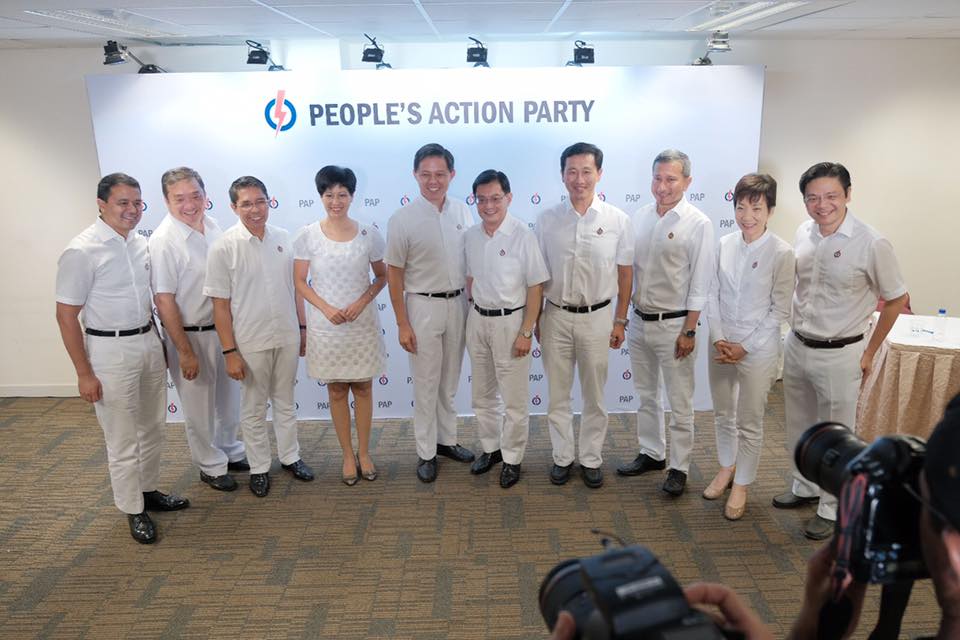 The PAP faces a new, current reality: its "compromise candidate" is gone. Some within the party might have preferred Chan as the man for the top job, but its cadres backed Heng when they picked him as first assistant secretary-general at the 2018 party conference. 
Those who backed Chan might have compromised and accepted Heng, probably due to his good work at the Finance Ministry. But the PAP now needs to make a decision to restore confidence after a twist in the leadership transition process, and it will need to do so carefully. 
With Heng stepping aside, the next pick for premiership will determine whether Singaporeans see the party as more progressive or sticking to old conservative ways. It cannot continue to downplay the "leader" rhetoric and hide behind the veil of "team". 
Much has been said about the front-runners—Ong Ye Kung, Lawrence Wong and Chan Chun Sing—and their achievements. Ong was lauded for making education reforms in recent years, by scrapping streaming in schools and introducing subject-based banding; Wong has been involved with the pandemic as the co-chair of the Covid-19 Multi-ministry Taskforce; Chan is able to connect and engage business leaders with his folksy style. 
While Desmond Lee was also tipped by the mainstream media as one of the frontrunners, I think he is a non-starter given his quieter profile—an observation similarly shared by Bloomberg. 
But what about the more personal aspects of their lives, which are less talked about? They give us a deeper look into the character and identity of each person, and hence might determine the party's leadership style in time to come.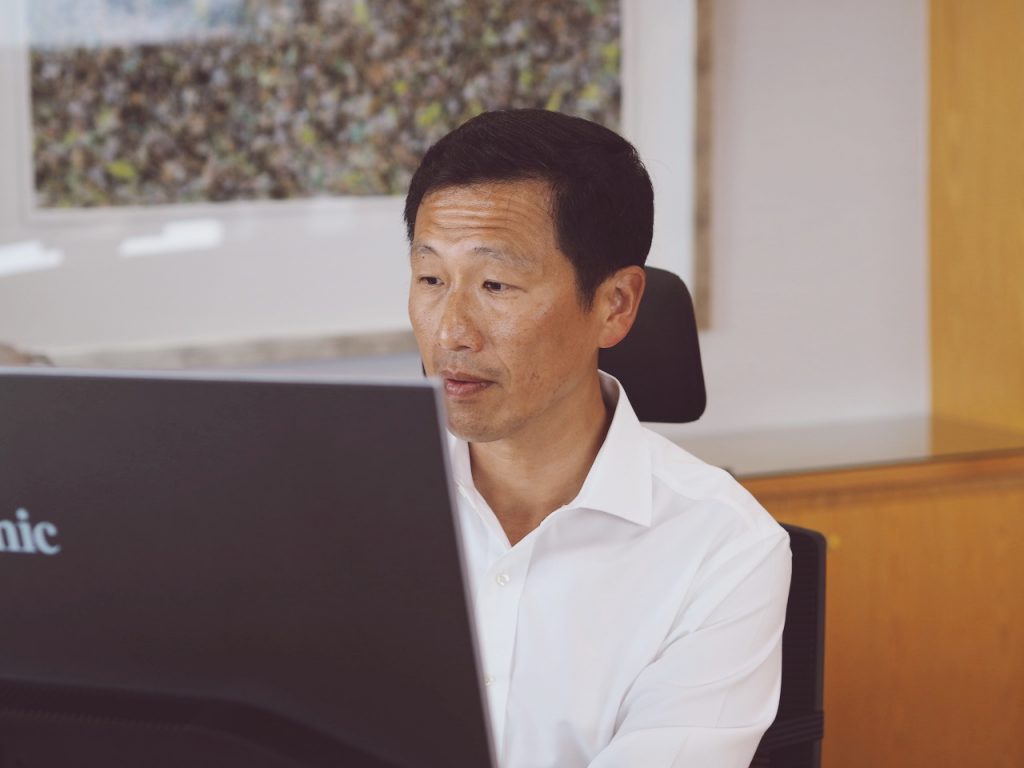 Given Singapore's unique political circumstances, I think Ong is an unorthodox politician with battle scars. He first ran for election in 2011 with the Aljunied team led by former Foreign Minister George Yeo, but lost to the Workers' Party with 45.28 per cent of the votes. 
Judging by political experience, he lagged his other counterparts by five years, even though they were from the same class of 2011. Unfortunately, that was the main reason he was not nominated into the PAP's central executive committee in 2018, which signalled that he was out of the race. 
Party cadres may think he is a novice, but I think the election setback should be seen as a badge of honour because it shows a politician who has gone through the political baptism of fire. Ong differs from most other PAP politicians who are typically seen as being "parachuted" into Parliament (especially in the past when there were no contests in some constituencies due to walkovers). He is like a soldier who has proven his worth with battle scars. 
If Ong gets picked, it will also signify a twist in our political history, since he will be known as the PM with a father who had a hostile past with the party his son leads. His late father Ong Lian Teng was one of the 13 MPs expelled from the PAP in 1961 to form the now-defunct Barisan Socialis, after they abstained from voting in a confidence motion of the Government—which was seen as going against Lee Kuan Yew's faction in the ruling party. 
While these two factors are uncharacteristic of the PAP, party cadres should not shy away from giving Ong a chance if they want the party to be perceived as progressive by Singaporeans; a party willing to break from the chains of history, and also select someone who was not always successful, and therefore more empathetic to struggles of Singaporeans.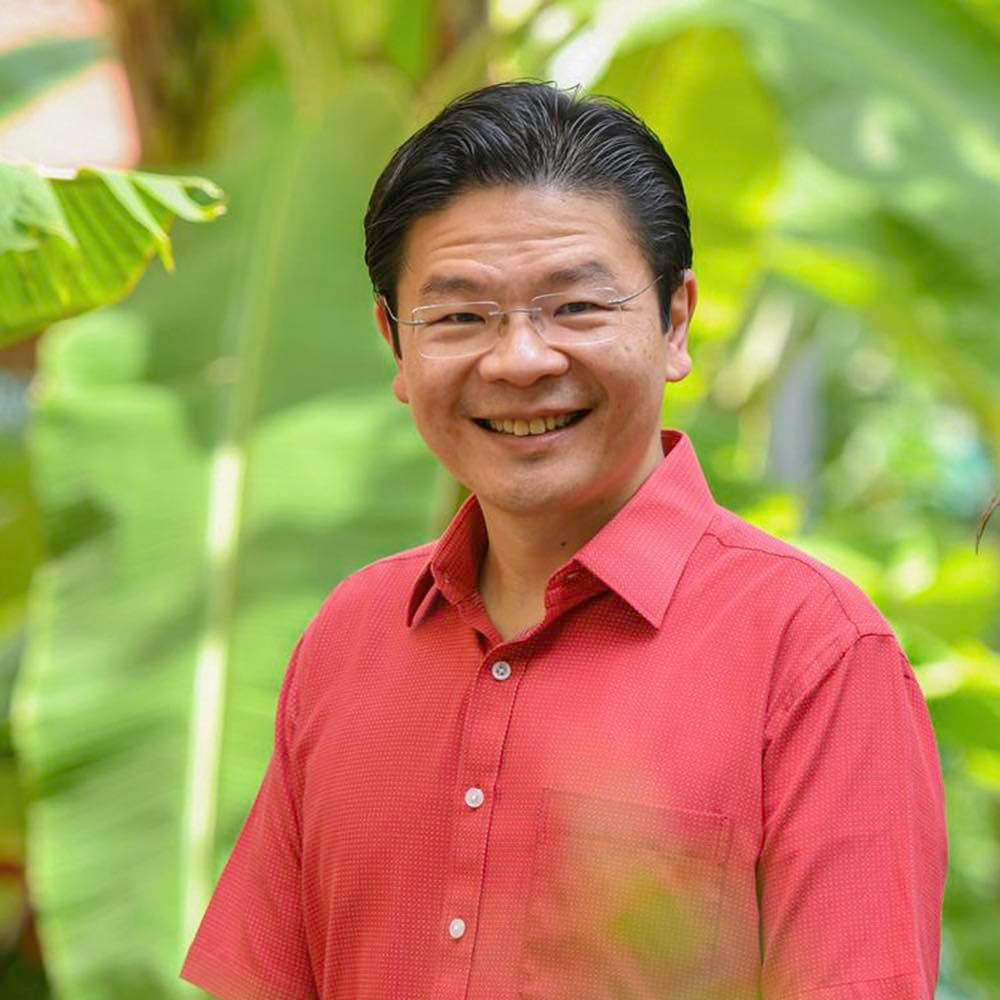 Clearly, Lawrence Wong is an underdog in this race. His post as the co-chair of the Covid-19 task force has unexpectedly thrown him into the spotlight.
Prior to the pandemic, few would have envisioned him as prime minister. Wong was not even featured prominently in the 2018 party leadership contest, as bookies narrowed the race down to Heng, Ong and Chan. Unlike other ministers who received more attention, perhaps due to controversial policies they proposed or things they said in public, Wong was an unassuming figure in the Cabinet. 
The same can be said about his educational background, as Wong did not follow the trajectory of what is usually expected of a minister—which is, being cut from the Raffles/Hwa Chong/Oxbridge cloth. 
He studied in Tanjong Katong Secondary Technical School, followed by Victoria Junior College, with his undergraduate years at the University of Wisconsin-Madison in the United States. These are not even top schools. In fact, the University of Wisconsin-Madison is ranked behind Singapore's very own NUS and NTU, according to this year's Times Higher Education World University Rankings.
What can we say about a Lawrence Wong premiership, then? At a time when both society and government is reducing overemphasis on academic achievements, the PAP will be practising what it preaches if the country gets a prime minister who does not fit into the typical elite mould (which has been highly criticised in recent years). 
At least the "every school is a good school" slogan becomes more convincing. The choice will mirror changing norms in society and signal a more progressive PAP that thinks beyond a person's academic origins.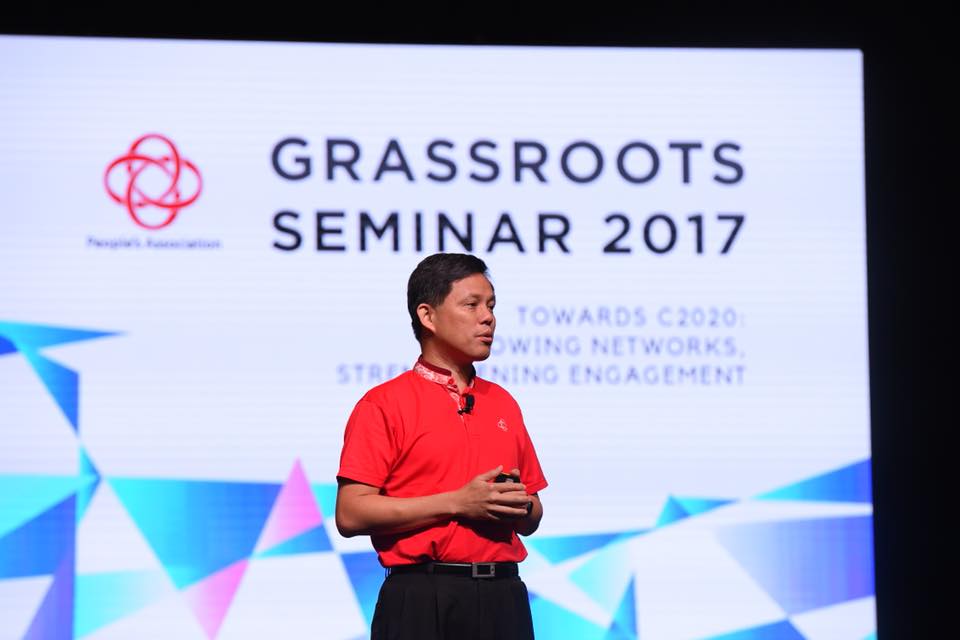 Based on party hierarchy alone, however, Chan is automatically next in line as Singapore's fourth prime minister by virtue of his second assistant secretary-general position in the PAP. 
And Chan stands a high chance since he fits into the mould of an elite scholar politician favoured by party stalwarts: a person who has a string of stellar academic qualifications to boast (he is an alumnus of Raffles Institution, Raffles Junior College and Cambridge University in the UK), as well as scholarships such as Singapore Armed Forces (Overseas) and President's Scholarship. He was also one of the top honchos in the military, serving as Chief of Army at a point in time. 
But sentiments appear to deviate on the ground. We ran a commentary in December 2018 explaining why he was generally not well-liked. There is an online petition going around to oppose Chan as the country's next PM, with more than 6,490 signatures garnered as of April 15 (to be fair, there is also another petition which shows support for Chan, with almost 1,160 signatures). 
There were also his gaffes—be it the "freudian slip" of calling then-Speaker of Parliament (now President) Halimah Yacob "Madam President" in Parliament or the leaked tape of him reprimanding Singaporeans as sia suay (Hokkien colloquialism to describe embarrassing or disgraceful situations) at the start of the pandemic, when there was panic-buying at the supermarkets, which was perceived by some as condescending. 
It boils down to the PAP who will decide whether it will pay heed to public opinion. To have Chan leading the pack would signal that the party intends to continue along the conservative path and not rock the boat by picking a candidate who fits into its tried-and-tested mould, even though his general popularity among Singaporeans can appear divided.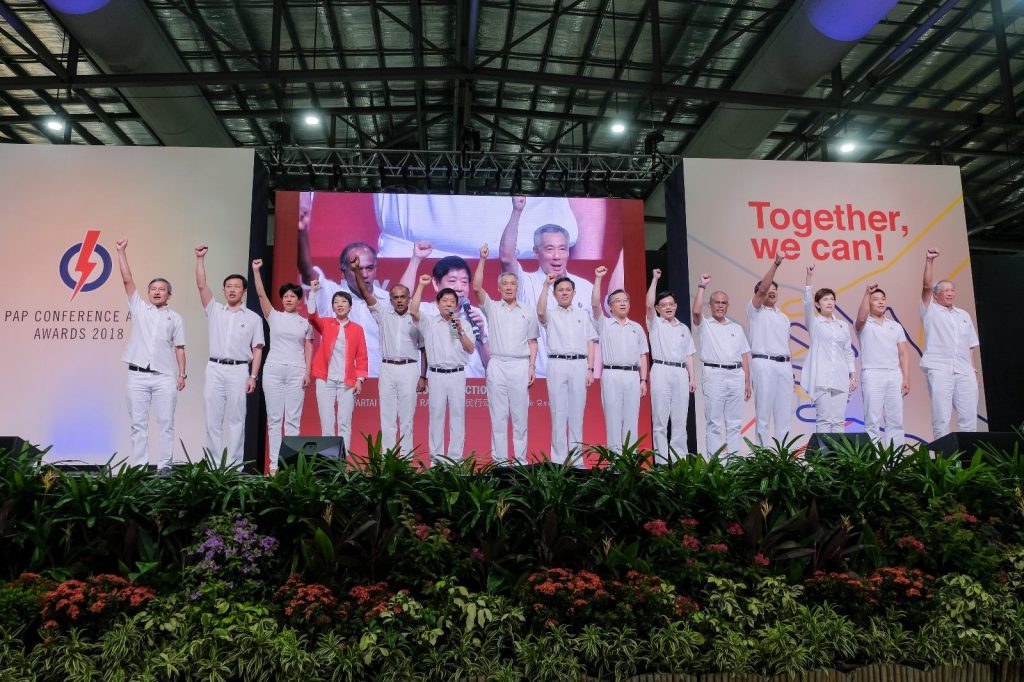 After the political bombshell was dropped last week, many have weighed in on the premiership, including former Nominated MP Calvin Cheng. 
Cheng made a number of rather salient points. Amongst them, he said that for countries which follow the Westminster political system, a leader is chosen internally. 
As such, there are occasions when the party's choice of leader is not aligned with the electorate's, and it may prove to be electorally disastrous—such as former Labour party leader Jeremy Corbyn in the UK, who won a 2015 leadership contest in his party even though he might not be as popular externally. Eventually, he led Labour to one of its worst defeats in the 2019 general election.  
At the moment, most Singaporeans seem equally supportive of an Ong Ye Kung or Lawrence Wong premiership, judging from the results of a Milieu Insight poll released today. Of the 1,000 people surveyed from different age groups, 15 and 16 per cent of them support Ong and Wong respectively. 
Chan attracted the most polarised reactions, with 9 per cent supporting him to be the next PM, the lowest among the three. But in terms of likelihood, 18 per cent of respondents think Chan stands the highest chance for premiership, compared to 17 per cent for Wong and 13 per cent for Ong.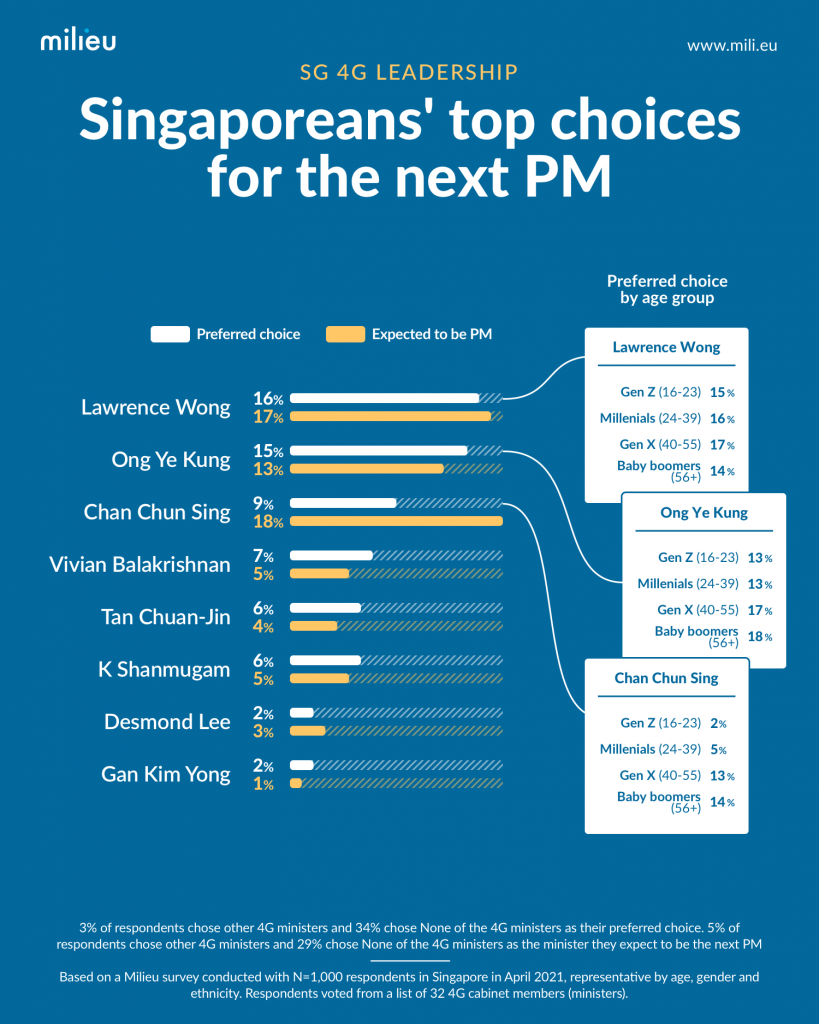 As a millennial, I share the same sentiments with those from my age group who were polled. Amongst millennials, Wong is the most favoured, with 16 per cent of support and 13 per cent for Ong. Support for Chan is at 5 per cent. 
Personally, the life experiences of Ong and Wong relate to me the most. I can resonate with the educational pathway taken by Wong. I also had my fair share of setbacks, which Ong went through as well. Either of them will make a good prime minister who, with their shared experiences and track records, can hopefully empathise with us and chart out policies from that premise. 
To be fair to Chan, I respect his contributions and I'm sure he will be equally capable, if he becomes PM. But I find it hard to relate to his leadership style, although the Gen X and Baby Boomers polled may feel otherwise, since he received greater support from those age groups. 
The PAP is now at an inflection point. Who it chooses as the next PM candidate may determine the direction of the party, or at the very least, how the electorate perceives it—whether it is going to be conservative and stick with the tried-and-tested, or be more progressive and mirror the changing society with its choice. 
There isn't necessarily a "wrong" choice; after all, how Singaporeans view each candidate is subjective. But as with every choice in life, there are bound to be outcomes which the PAP needs to be prepared for.         
Does the choice of Singapore's next prime minister matter to you? Tell us about it at community@ricemedia.co.
If you haven't already, follow RICE on Instagram, Spotify, Facebook, and Telegram. If you have a lead for a story, feedback on our work, or just want to say hi, you can also email us at community@ricemedia.co.