All images by the author, unless stated otherwise.
"
Thank you for flying with us."
These were the last words I heard as I stepped off an aircraft, months after Covid-19 hit Singapore. It might have been an ordinary Thursday for some, but not for me.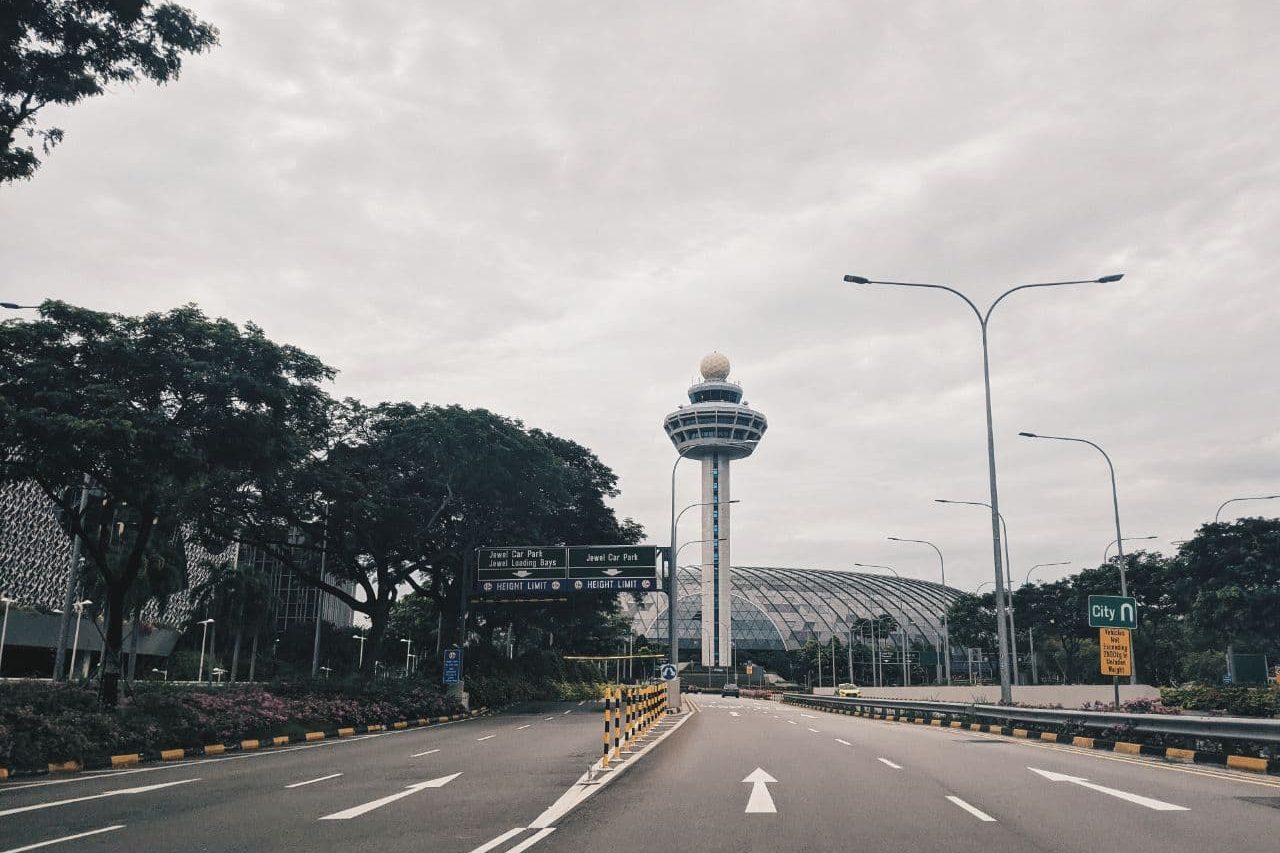 At 8:30 in the morning, I was hit with a wave of nostalgia while heading towards the airport. Along with that was some mild anxiety at having been sent to a media event alone—the safety protocols limiting the number of guests.
Such is life now.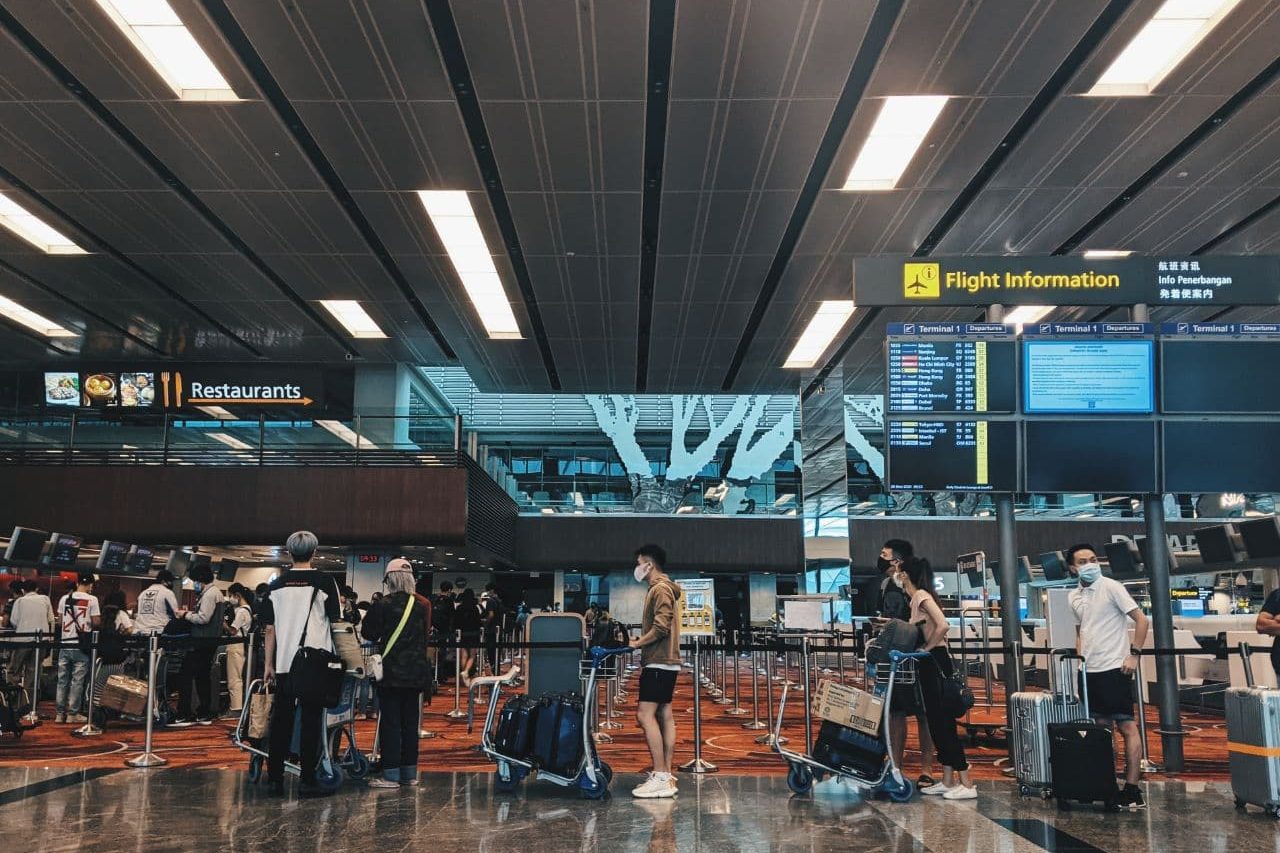 Upon arrival, I noticed that the departure hall was relatively empty, except for a few operating flights. It was a sight that I would try, and fail, to get used to.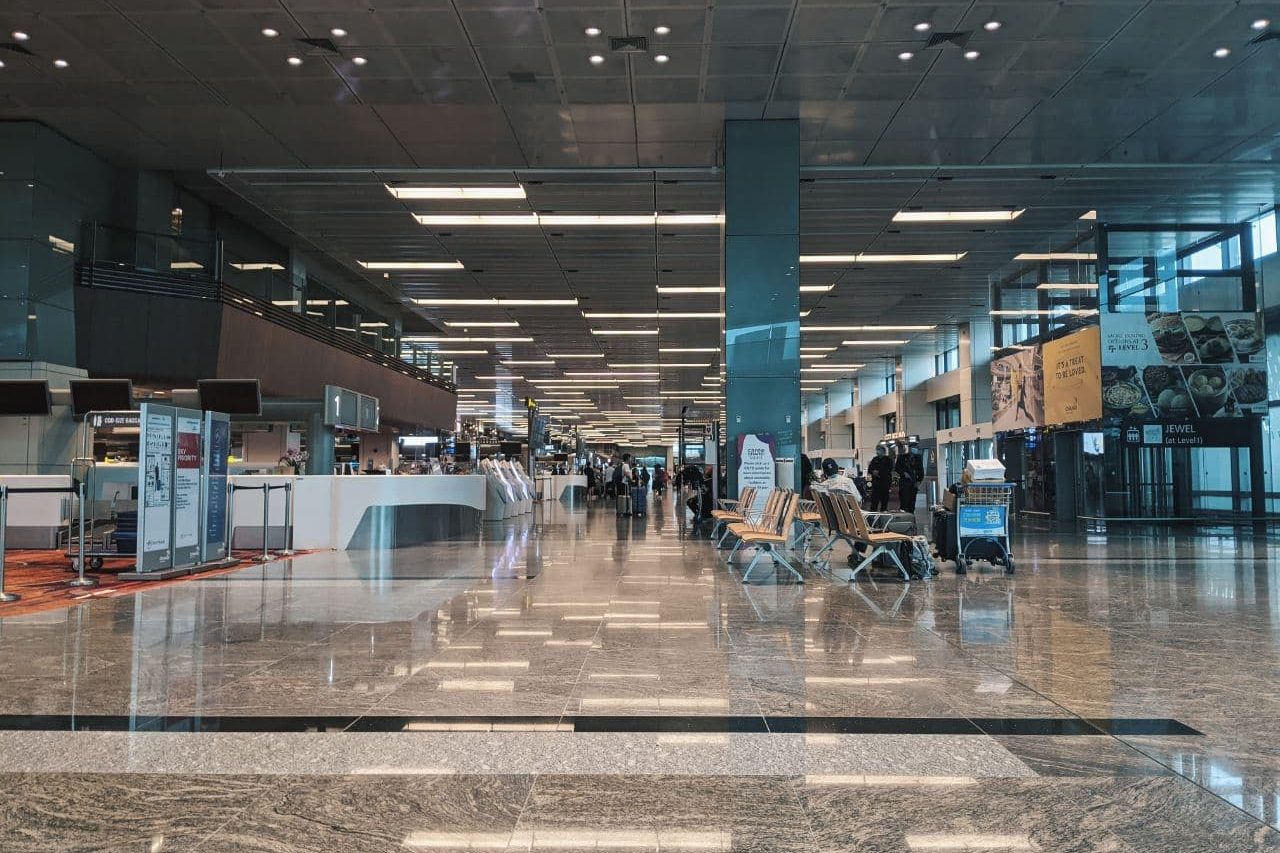 Long story short, Scoot was launching their new inflight portal, ScootHub, and we were there for the media preview.
"What's the fuss about an inflight portal?" I thought to myself. Having mostly travelled on budget airlines, my needs have always been met just fine without one.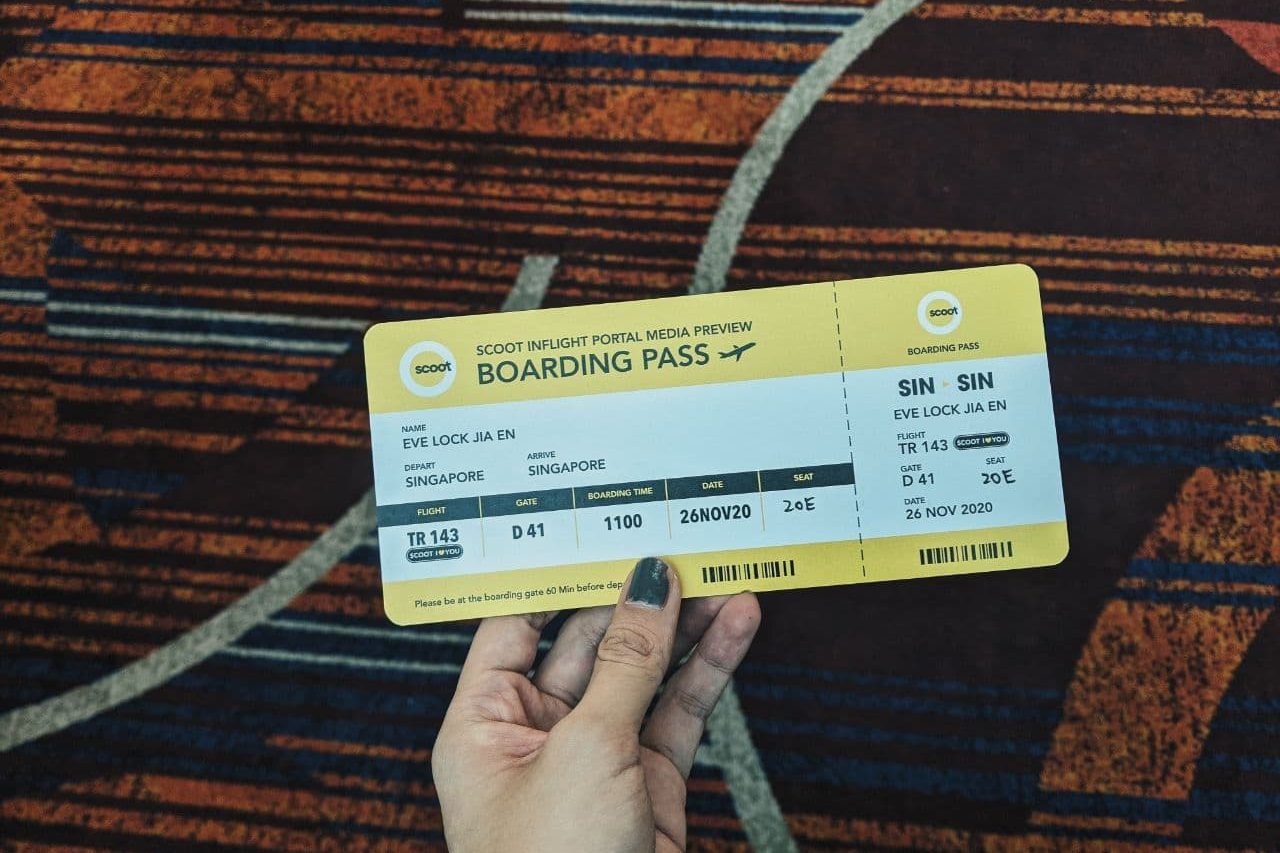 I was eventually checked in at the counter, and was handed a boarding pass. If their goal was to simulate the whole travel experience, it was working.
With the ticket in my hands, I was taking off, mentally at least, on a fantasy trip to Melbourne.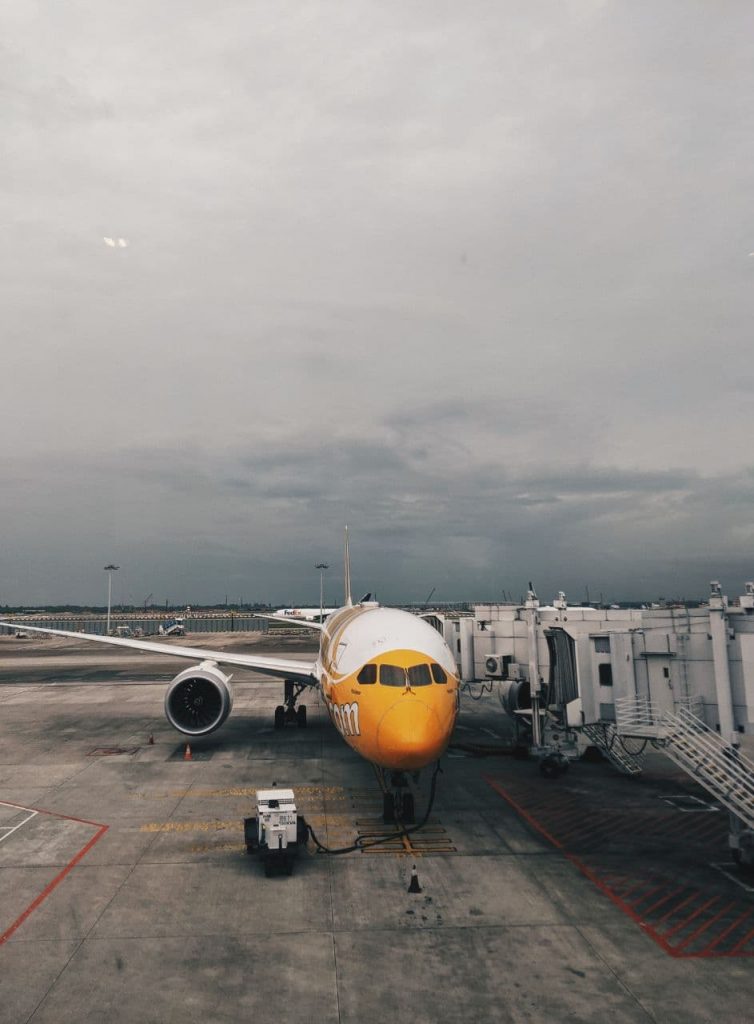 After the mandatory security checks, we were escorted into the boarding area for a presentation. Occasionally, I caught myself distracted by the plane parked outside. A plane, up close, will always be a sight to behold.

"We've been through the worst and are slowly restoring our network to about 15 destinations and 9 countries. It is a sign of improvement and we do see a forward trajectory. As Covid slowly recedes, our future is bright," shared Campbell Wilson, CEO of Scoot.
Pre-Covid, Scoot was operating to 67 destinations and 16 countries. While it might take time for them to fully restore, their determination to bounce back is strong and clear.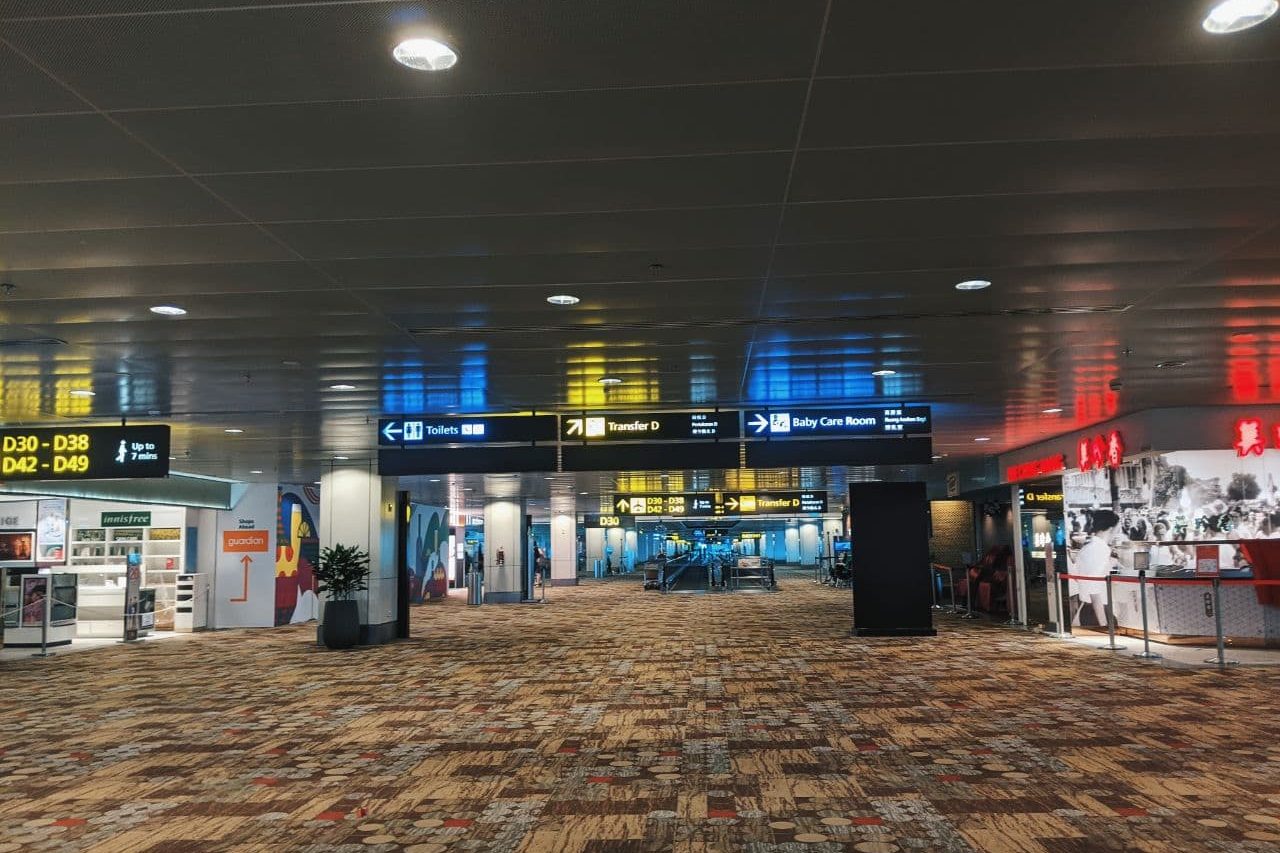 In a nutshell, ScootHub is a new digital portal that passengers can access for free on board their flights. Launching in phases from December 2020, passengers will be able to order food and beverages, shop for duty-free items, browse travel content, and more from their own device.
Essentially, this transition from physical to digital inflight menus, duty-free catalogues and magazines reduces surface contact and physical interactions between customers and crew.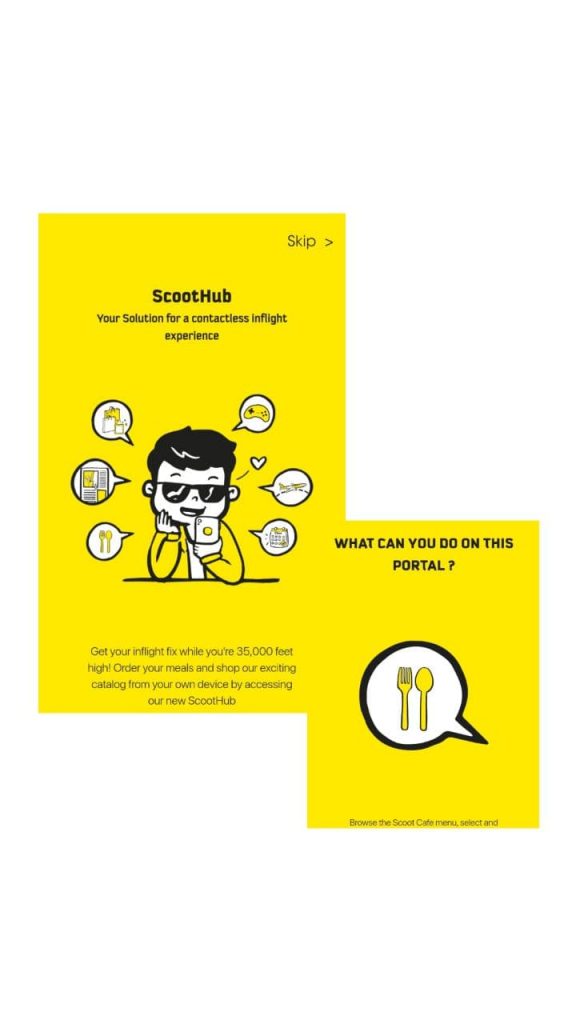 For passengers who have become more safety-conscious about post Covid-19 air travel, this aims to give them peace of mind when flying in the new normal.
This takes away the inconvenience of calling for assistance each time you need it, pretty much like online shopping whilst on a flight. For a more reserved customer like me, it's a huge plus point.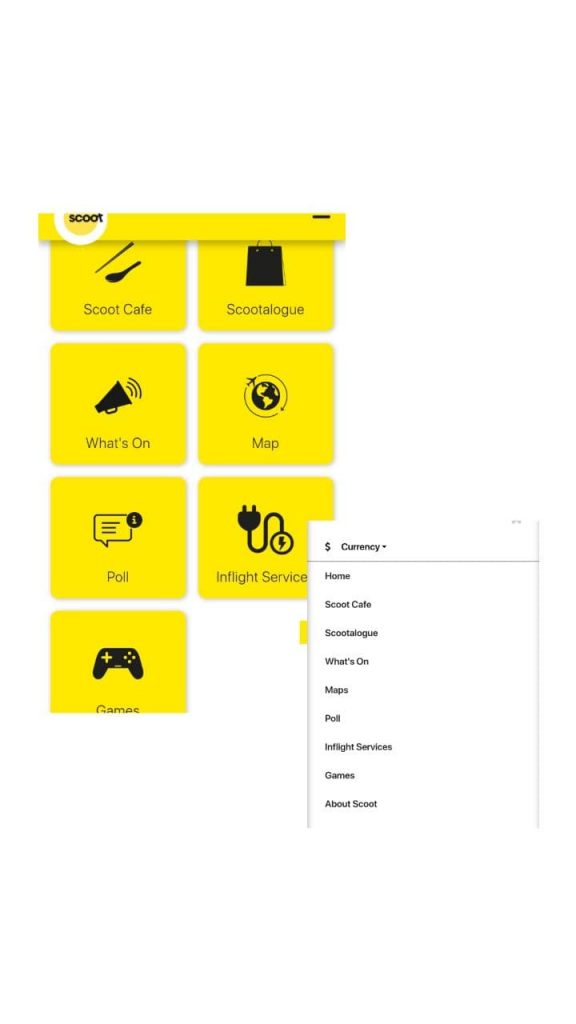 Now this is what really won me over. Apart from F&B options and duty-free shopping, the portal will also include a 'What's On' section with interesting content to replace the physical inflight magazine.
TV shows, movies and books can keep us entertained on flights, but there will be times where we forget to bring or download a sufficient amount. Browsing through an inflight magazine and reading about other destinations is a habit many would be familiar with, and I was glad to find such content still alive through ScootHub.

By next April, passengers will also be able to read about attractions or activities at their destination and book a package—directly from the portal.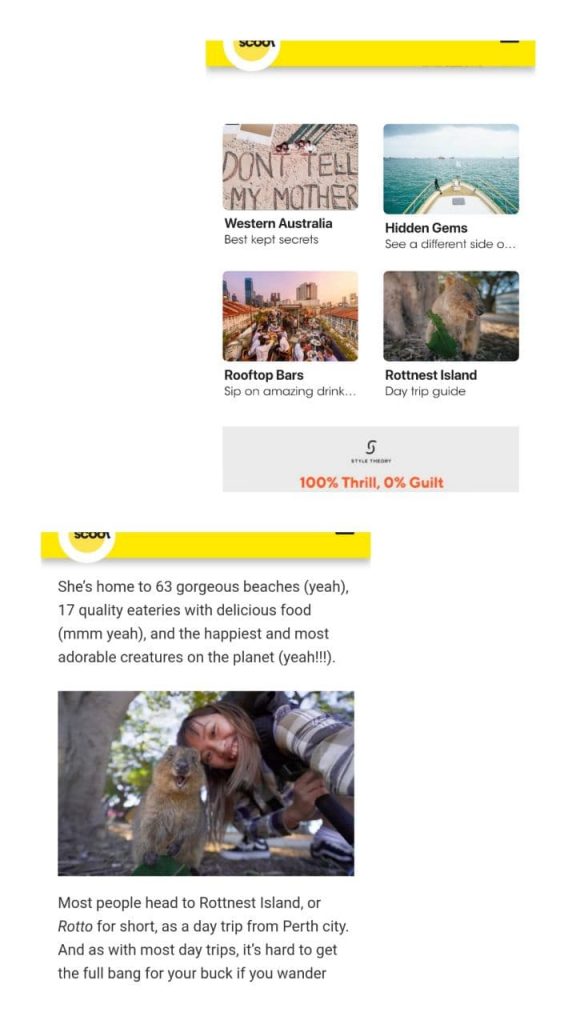 With this function, lousy planners can make their last minute travel plans whilst on the flight. This also gives travellers a chance to tweak their existing itinerary through the portal should they come across an activity that piques their interest.
In time to come, content will even be customised based on our destination and can be updated weekly or bi-weekly.
Soon, it would be possible to make arrangements for errands through the portal, such as arranging for dinner to be sent directly to your home, or for a transport that will pick you up when landing at the airport.
The possibilities are endless, and therein lies the answer to my question "what's all the fuss about an inflight portal?" It is in the way you use it.
By cutting down physical catalogues and the inflight magazine, Scoot also gets to save an estimated 33.4 million pages saved (approx 2,174 trees) and 14 tons fuel savings per year—these translate to a reduction of 44.3 tons carbon footprint annually.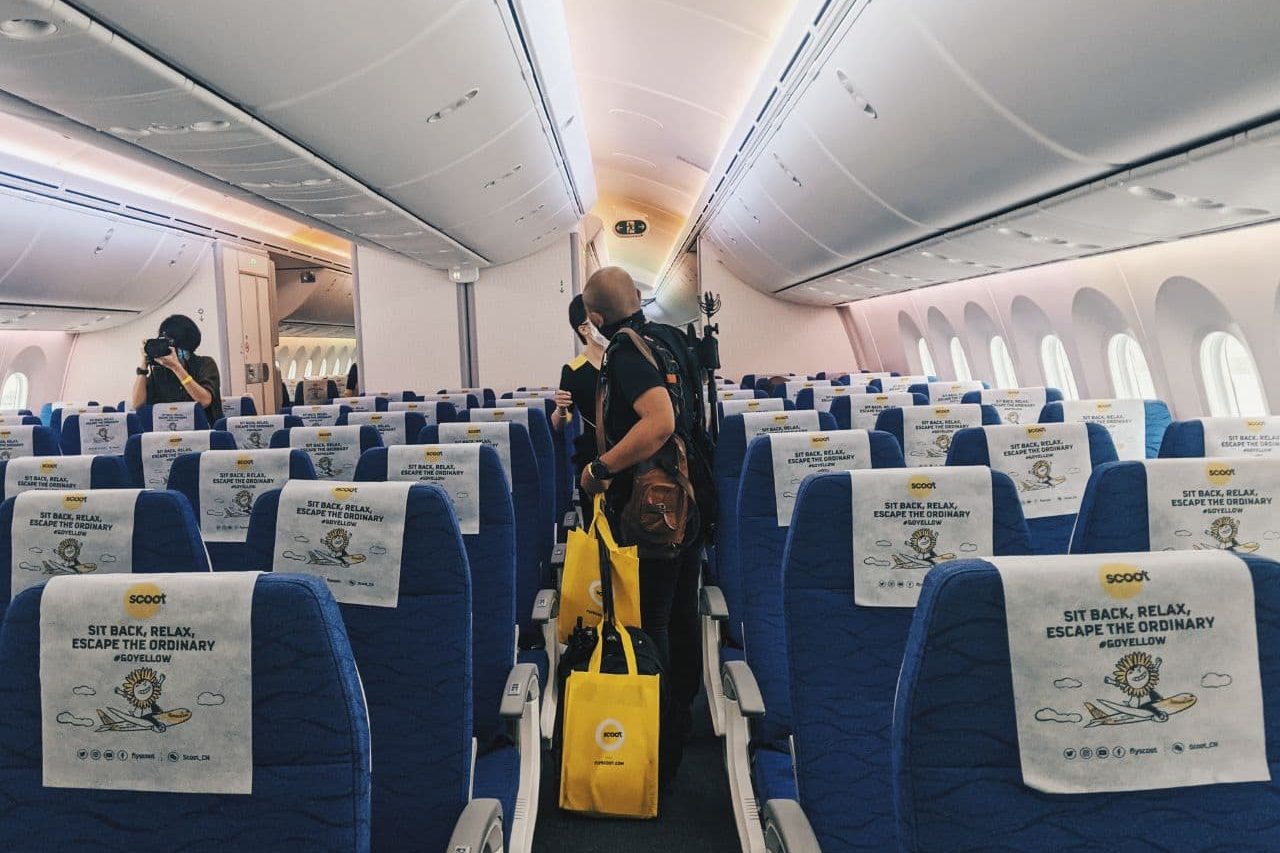 Then came the moment that we were all waiting for: boarding the aircraft. Despite it being a staged flight, I noticed the familiar bubbling anticipation that was rising inside me. It was the feeling I would get each time before traveling anywhere.
As the staff called out row numbers in batches, it reminded me of my last overseas trip which was more than a year ago. Good times.
Feeling self-conscious, I looked around me, only to realise that everyone was equally excited to be on a plane, including experienced cabin crew who were rostered that day to "serve" on our "flight".
Inside the aircraft, I heard the familiar safety announcement that used to be such an annoyance. For some reason, I had never wanted to hear it more.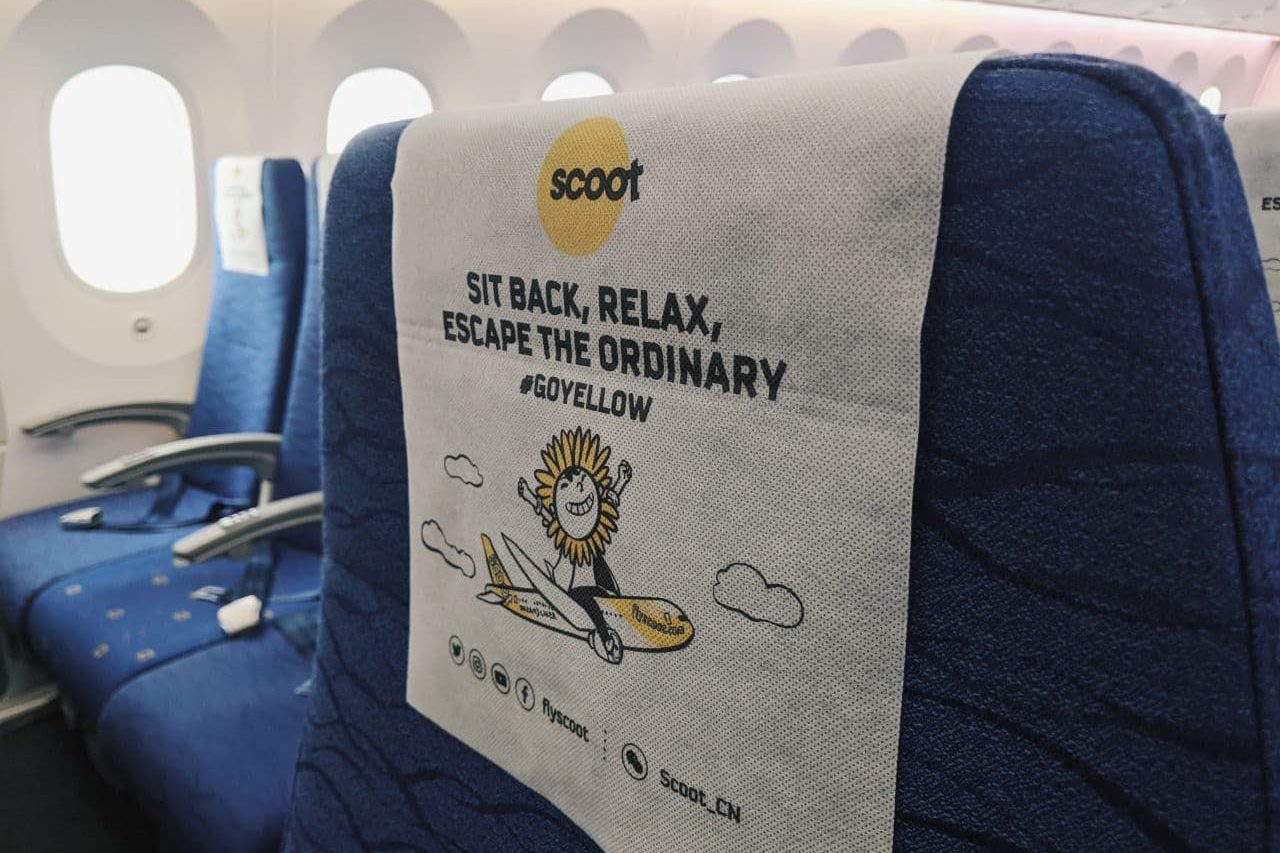 I settled down and immediately noticed two new additions: a care kit on my seat and QR code in front of me.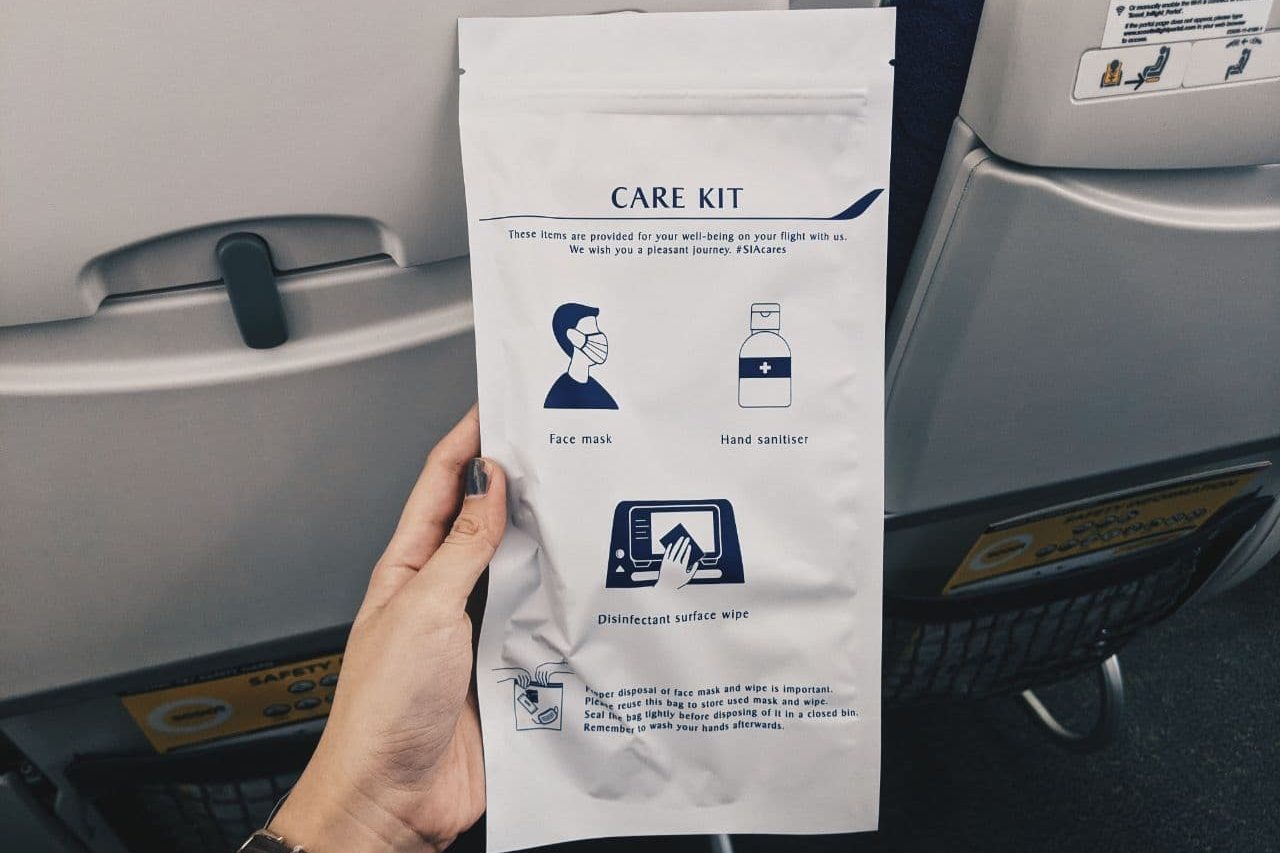 The care kit was a small gesture but a memorable one. It would give anyone the reassurance and confidence they likely need during this time. It thoughtfully contained a face mask, hand sanitiser and disinfectant wipe.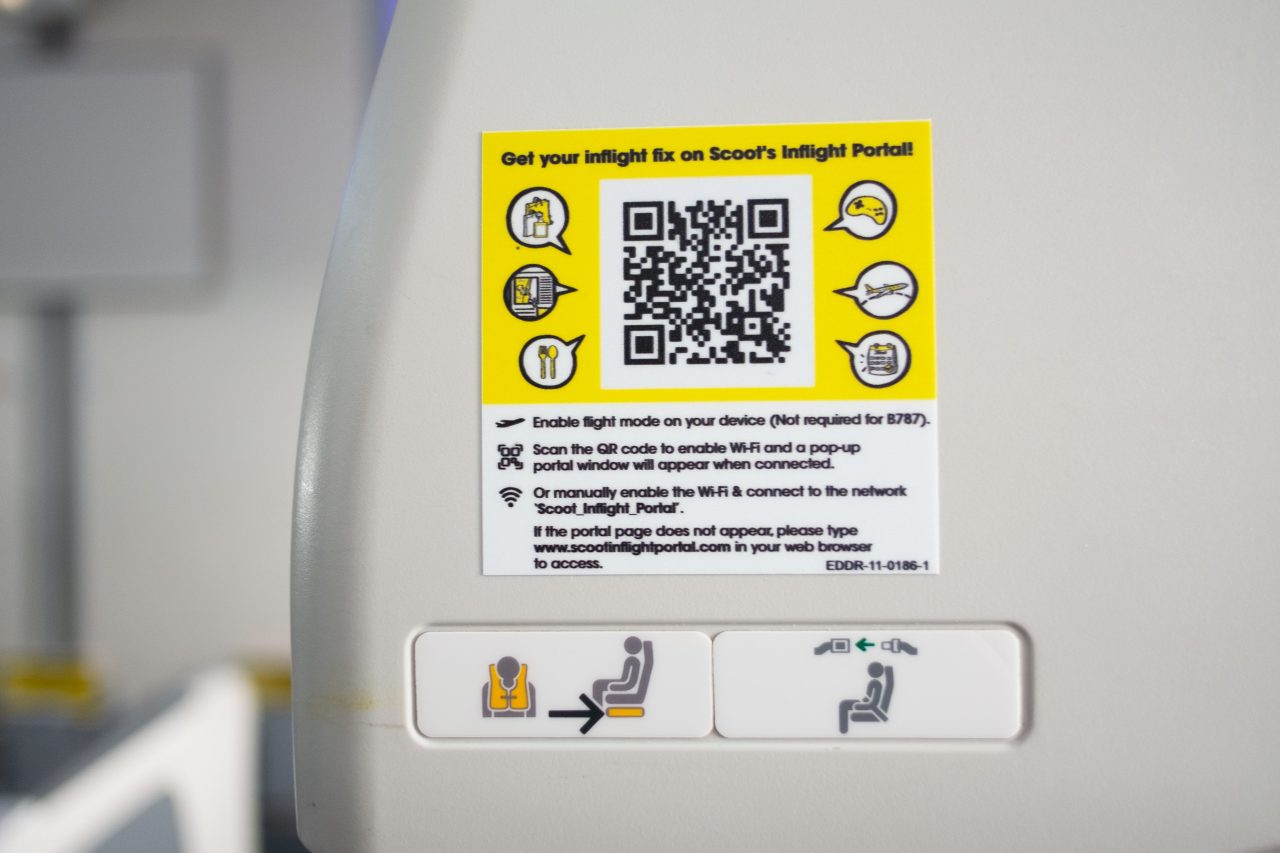 Instinctively, I scanned the QR code—a simple process, much like ordering food from restaurants, that has become second nature to many of us these days. Then, I followed the easy steps to access the inflight portal, which is like a localised network on the plane.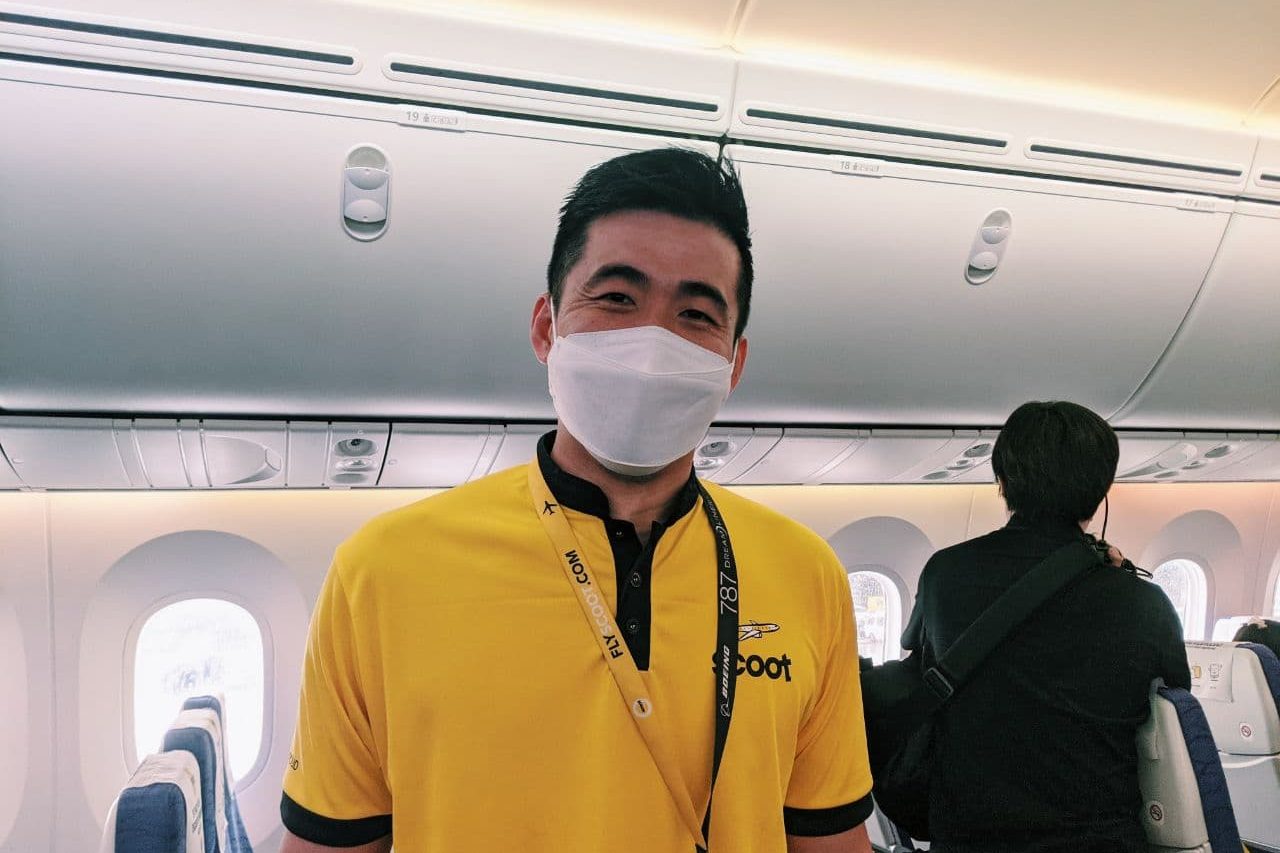 As I was playing around with the features in ScootHub, Andrew Goh, VP of Cabin Services, explained, "Our crew members are trained to troubleshoot in scenarios where passengers need help with the portal. In worst case scenarios, they can still revert to taking F&B or inflight shopping orders directly from the passenger using their backup device. Again, the bottom line is to improve flight experience for everyone."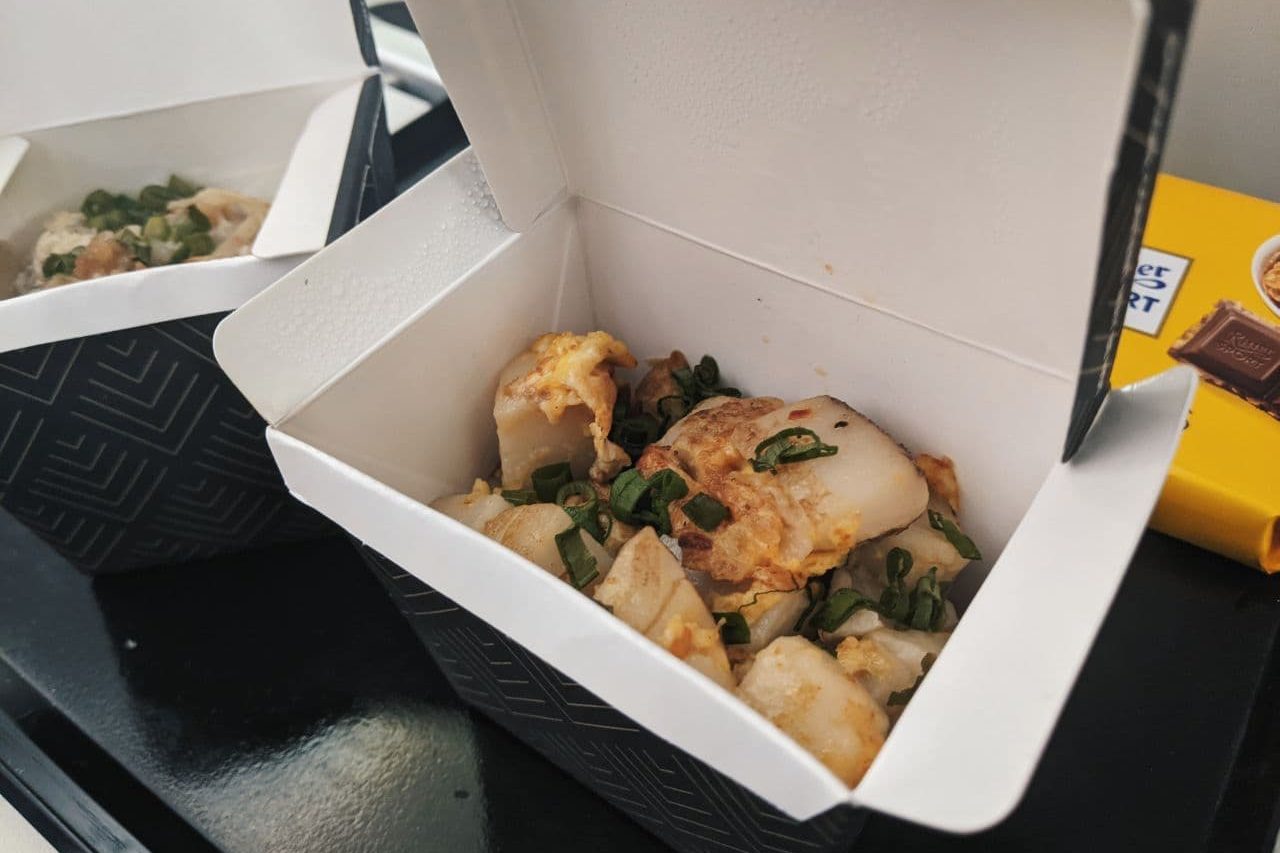 Just as hunger was kicking in, lunch was served.
Scoot shared that they are exploring more sustainable packaging for their meals, and because the new "bento" configuration is leak-proof and comes with a lid, it unlocks so many new dish possibilities like congee, or dishes with gravy like mee siam, laksa, curries and more.
My stomach approved of the carrot cake and congee, which were "actually not bad,"—the exact words I offered up to Andrew.
"How's the food?"
"Actually … not bad."
"Actually not bad ah? Your expectations must have been low."
"Yea, because I don't normally enjoy airplane food. But this is really quite legit."
"I can tell that you like it because you're almost halfway done with the dish."
Folks, this is how a non-foodie reviews food. Jokes aside, it was honestly better than most airplane food I've had in the past.

For those who relish the experience of tucking into food on a plane, this can only be good news. The prospect of ordering off the menu again, at any moment during a flight, is a thing to look forward to.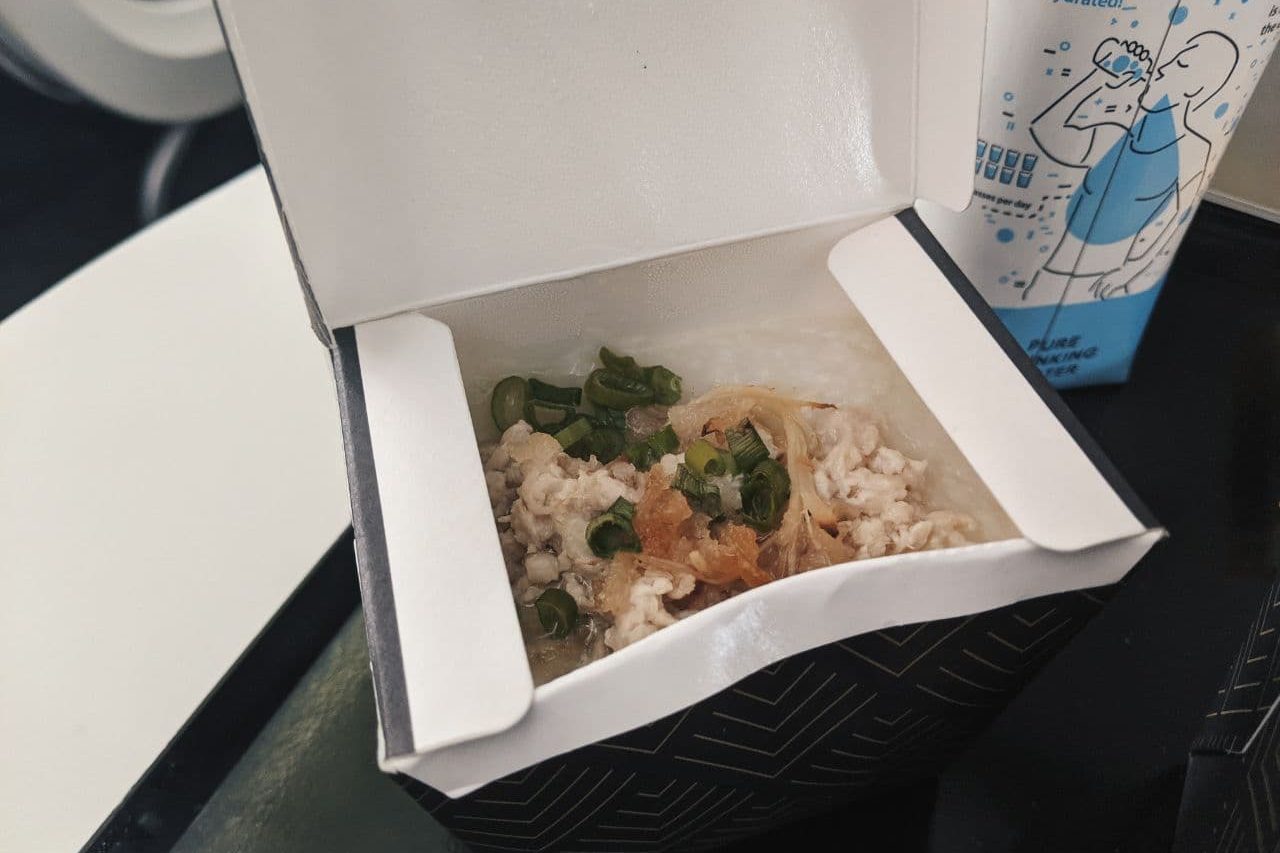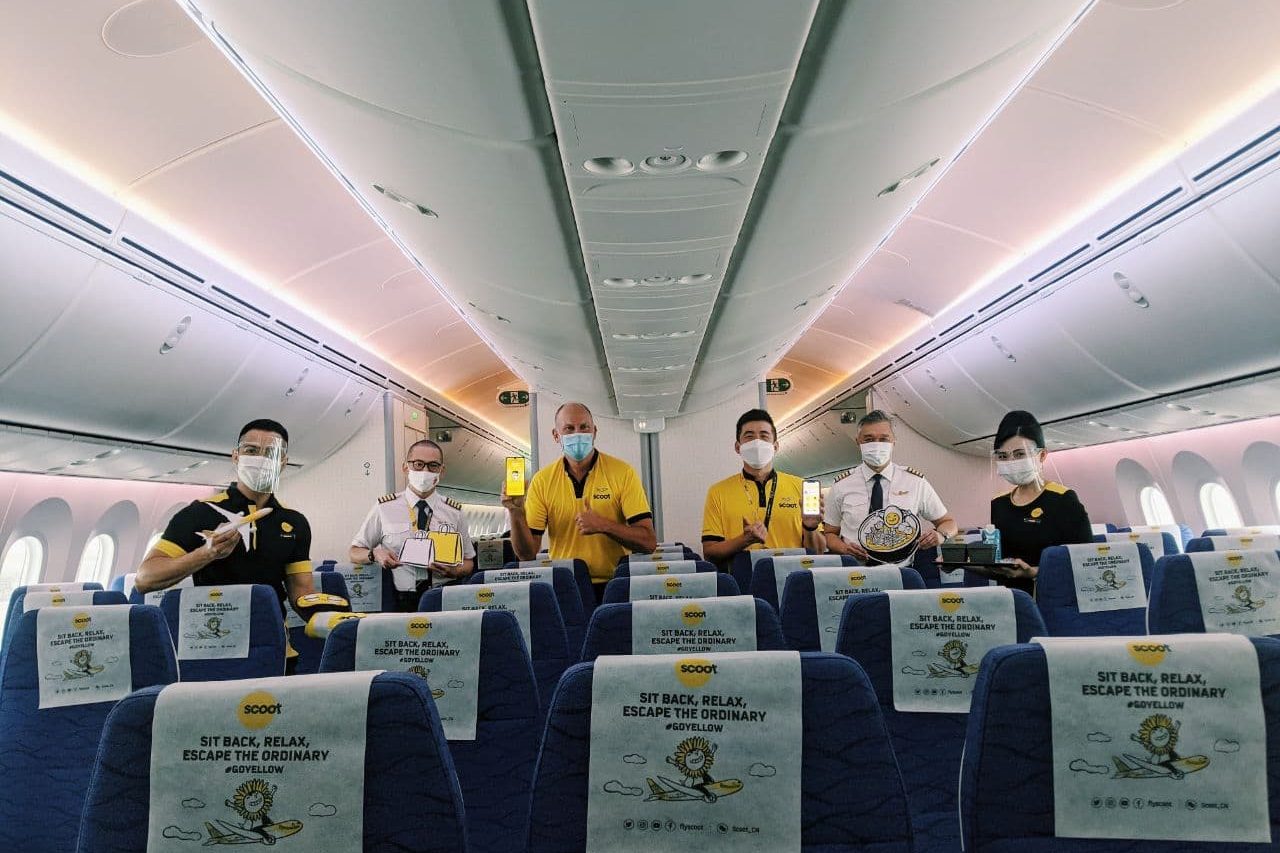 Before I knew it, the event was over.
Today, Covid continues to loom, both locally and globally. If anything, this period has revealed the natural human yearning for travel. "After all, we're not caged animals," said Mr Wilson, CEO of Scoot.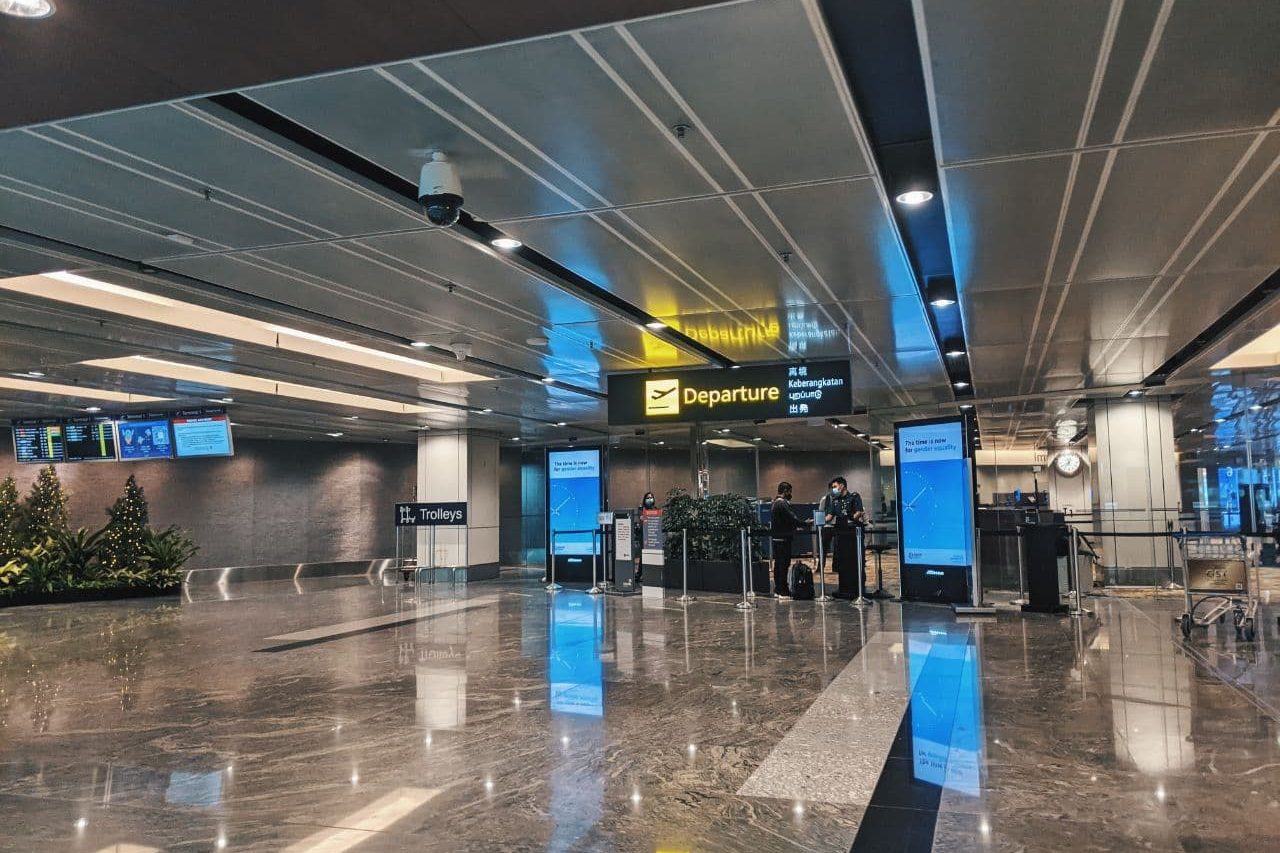 They say that that absence makes the heart grow fonder. This statement certainly resonates with me now. Who would think that just being at the airport or inside a grounded plane could evoke such feelings of nostalgia?
I typically don't have much expectations when it comes to traveling—as long as I get to my destination safely. But for someone who turned up to the airport skeptical about writing about an airline's inflight portal, the experience gave me more than I bargained for.
I could see ScootHub's value beyond pandemic times, especially for passengers who not only wish to feel safe, but who also seek more value out of their flying experience.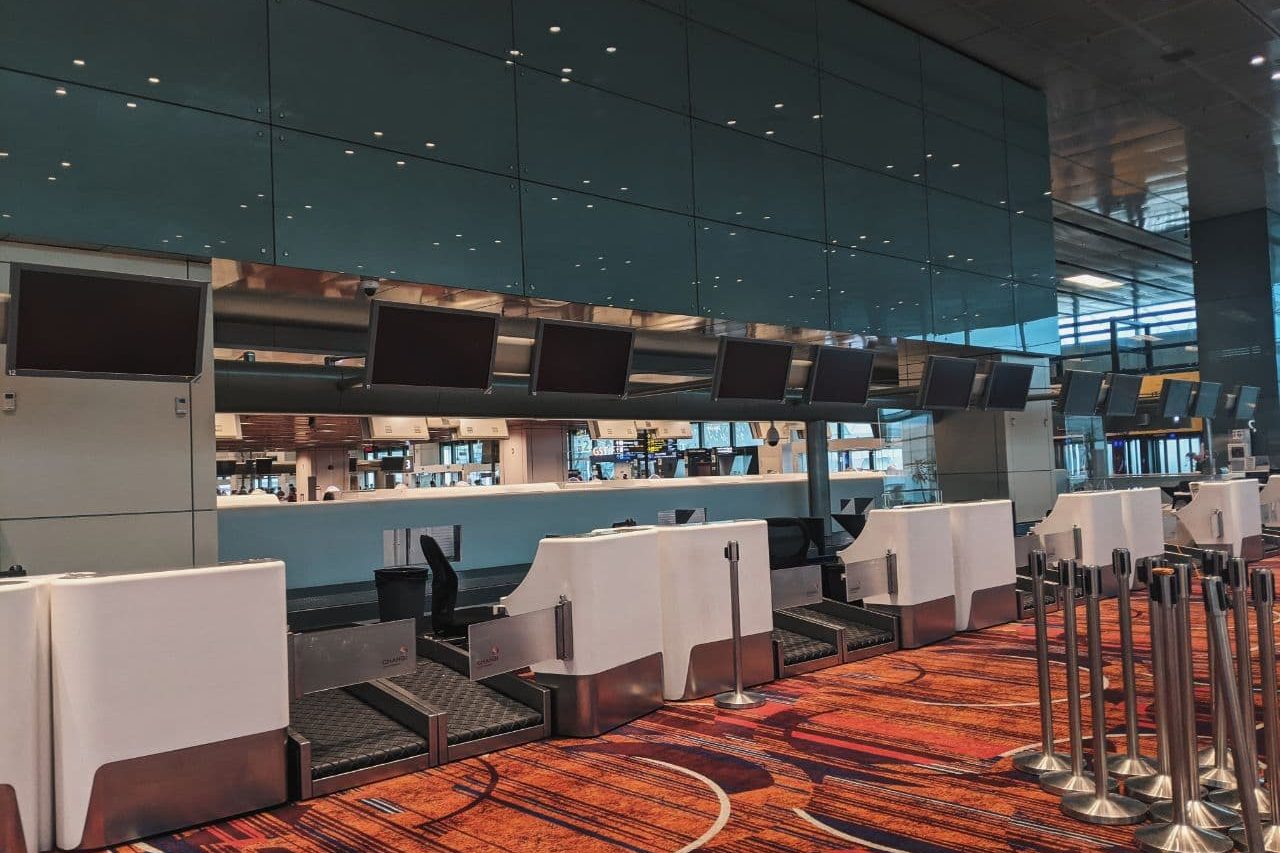 I had the opportunity to escape the ordinary, even if just for a little while. The experience made me want to travel, even more so than before.

We might still be facing empty airports, but if we don't hope, then what do we have?

The next time I find myself in Scoot's plane, I hope that it means travelling for real.
For now, at least I am able to appreciate the little things that make one's journey more meaningful.