Photo by Bloomberg.
Orchard Road is dying.
Don't let the buskers, the banners and the annual Christmas decorations fool you. Beneath all that buzz, the 2.2km-long boulevard has lost its soul.
The government knows this, but it has been careful with its choice of words. "Rejuvenation", not "resuscitation", is the primary focus of a committee that was announced last Friday. Heading the committee are the ministers for industry, national development and transport.
And make no mistake. Involving three ministries in Operation Saving Orchard Road is a clear signal that restoring what was once the glitzy shopping paradise of Asia is nothing short of a national crisis.
But is it really? The national attention on Orchard perhaps stems from a fixation to create our very own Champs Elysees or Oxford Street. And maintaining a bustling high-end shopping scene keeps property prices in the area high and stable. 
Yet, if Orchard Road continues to decline, it's not the end of our country's economy, which is what this new committee seems to imply.
Up to this point, none of the previous initiatives have worked. Remember car-free Saturdays? That masterplan to make Orchard Road more pedestrian-friendly by reducing vehicles and thus increase shopper traffic has done little to spice things up at retail malls.
The other initiatives that are being considered by this committee to revitalise the shopping belt  (permanent attractions, more walking options and better "pop-up" activities to attract crowds) only serve to fuel the pessimism around Orchard Road's future. Let's be honest, who in the right frame of mind would be willing to examine an art sculpture on the street in the sweltering heat?
You wonder why we even need a member of the Cabinet to approve of such measures, let alone three.
The real problem of Orchard Road is not that we haven't given it the right facelift. It is our failure to solve fundamental problems like sky-high rent and lack of vision that have caused its demise.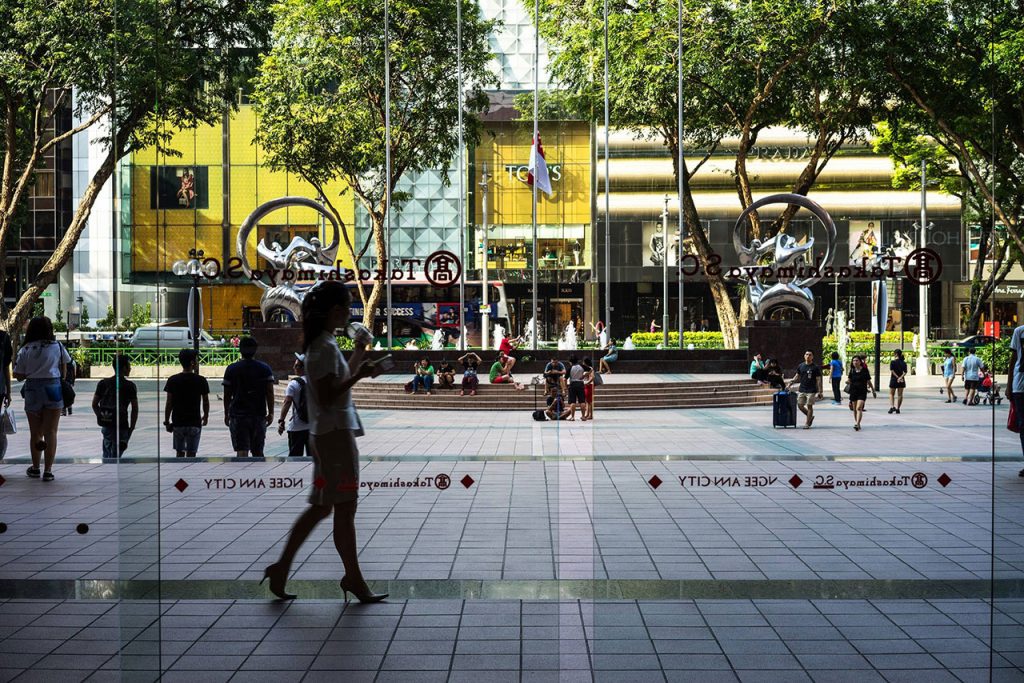 It is not entirely the government's fault. Globalisation, once the omnipotent driver of our economy, is now a force that is applying the brakes on our growth. We are no longer the only Southeast Asian country with spanking luxury goods boutique stores, and our strong currency weakens our appeal.
Bangkok and Kuala Lumpur are rivalling us for modern shopping attractions (they boast two of the world's top 10 largest shopping malls), and their effortless blend of cheap market wares and modern international brands offers more tourism incentive than Singapore's bland and homogeneous shopping districts.
Which brings us to the second point – Orchard Road does not have an identity, and this is where we have to take the blame. While it used to be the instinctive shopping choice two decades ago, the cookie-cutter approach to establishing retail chains has hugely diluted its significance and even exterminated its cohesiveness. Take a 15-minute walk starting from Wheelock Place towards Somerset, and you will find four Zara outlets, two H&M stores and two Uniqlo shops.
For the tourists, Mustafa Centre, located in the heart of Little India, would offer a better "Singaporean" experience. Furthermore, it is open 24 hours.
At best, the saturation of the same old stores in Orchard offers the freedom of choice to shoppers like me, who want to try on clothes in the least-crowded and most well-stocked store. But that may be the only sliver of hope. Seeing the same shopfronts over and over, as though they were part of a looping background, is tiresome and does not create a unique shopping experience.
I wonder how Orchard Road even fit the previous tourism tagline "Uniquely Singapore". Unless of course, being boring is what makes us special?
And then, there are the online retailers which offer a whole deal of convenience and variety at comparably cheaper prices. The phrase "I can get a similar design on Taobao for one-fifth price" is the slogan of the Singaporean millennial.
Shopping boulevards work when there is diversity. The Harajuku-Omotesando stretch in Tokyo exemplifies how a shopping district can cater to different demographics of shoppers. In some regard, the street is a representation of the development of Japanese youths into adulthood, starting with street fashion and outrageous designs in Harajuku and Shibuya on one end of the street, and graduating to finer luxury tastes in Omotesando on the other. Duplication of shops is rare, and even if they do, they are not located a stone's throw from each other.
Orchard Road, on the other hand, is less a shopping district and more a turf war among property developers. To ensure that they get a slice of the shoppers pie and not lose out, every developer has built their Orchard mall in more or less the same mould – an anchor departmental store complemented by a limited range of international brands and, of course, the food outlets. A popular choice is Starbucks.
Also, unlike Japan, there is a dearth of local designers and labels in Singapore, thus limiting retail tenant diversity. Most ply their trades at Arab Street and Bugis, where the rent is significantly cheaper than in Orchard. Consequently, they do not get the visibility needed to grow the local industry.
Of the more than 20 malls along Orchard Road, only two have dared to go against the grain in their retail concept – Orchard Central and Orchard Gateway. They are probably the worst-faring of the lot.
Orchard Road, on the other hand, is less a shopping district and more a turf war among property developers.
So nobody in Orchard is really interested to create engrossing shopping experiences (save for
ION Orchard
'
s attempt
) and everybody just wants to earn that quick buck. Lots of it.
It is a disease that cannot be simply cured with yet another minister-led committee. As The Straits Times editor-at-large Han Fook Kwang wrote in April this year, there have been numerous studies conducted over the last 20 years with plenty of recommendations to revive the retail industry. But the government still does not have the answers to the problem.
If more walking options and better "pop-up" activities are the best ideas that we can have to draw in crowds, when most people want to stay away from crowds in the first place, then we need to pull the emergency brake on this nonsensical train of thought. No more saving waning shopping malls by bringing in more flagship stores. And as much as I support local talent, no number of buskers is going to entice me to walk down Orchard on a scorching afternoon.
So perhaps we should do nothing at all. Let nature take its course and kill Orchard Road. The loss will not be huge, since what is on offer in town, you could probably find elsewhere in Tampines, the Marina Bay area, and even Jurong.
No one will mourn the loss of one or two malls – and letting them die might be the only way to force developers to drastically reduce their exorbitant rental demands.
Have the ministers turn Operation Saving Orchard Road into Operation Clean Sweep. Then, we can level the playing field and allow made-in-Singapore creativity and innovation to breed.
Orchard Road is a historical stretch. If it is still considered a top-level tourist destination, then it must be overhauled to accurately represent our identity and culture, not just play second fiddle as a long advertisement billboard for the big brands.