Top image: Cover image from "The University Socialist Club and the Contest for Malaya: Tangled Strands of Modernity".
The article has been amended for clarity.
When I studied Little Ironies by Catherine Lim in secondary one, I never expected that more than a decade later, the book's central theme would feature heavily in my understanding of Singapore. Each story in the book comprises an ironic twist that "brings to the fore the stark and realistic modern life of [Singapore in] the 1970s". 
Even though the collection of short stories was published in 1978, Ms Lim predicted life in 2019 perfectly: one of our pillars of nation-building today appears to be bittersweet irony. 
Yale-NUS recently cancelled a programme on dissent and organising resistance. According to a Straits Times report, the programme "did not critically engage with the range of perspectives required for a proper academic examination of the issues around dissent". In response to the news, some supported the university's decision to axe a programme advocating political activity, while others believed the programme should have been allowed to continue, as such discourse is necessary for a nation's progress. 
After all, Lee Kuan Yew himself understood and defended this need for dissent, since he was once the leader of the opposition. The PAP was, in fact, once an opposition party too, until it grew big enough to occupy all seats in Parliament from 1968 to 1980. 
The very dissent that we take active measures to cull from our education system today was vital to our country's democracy—and, arguably, success.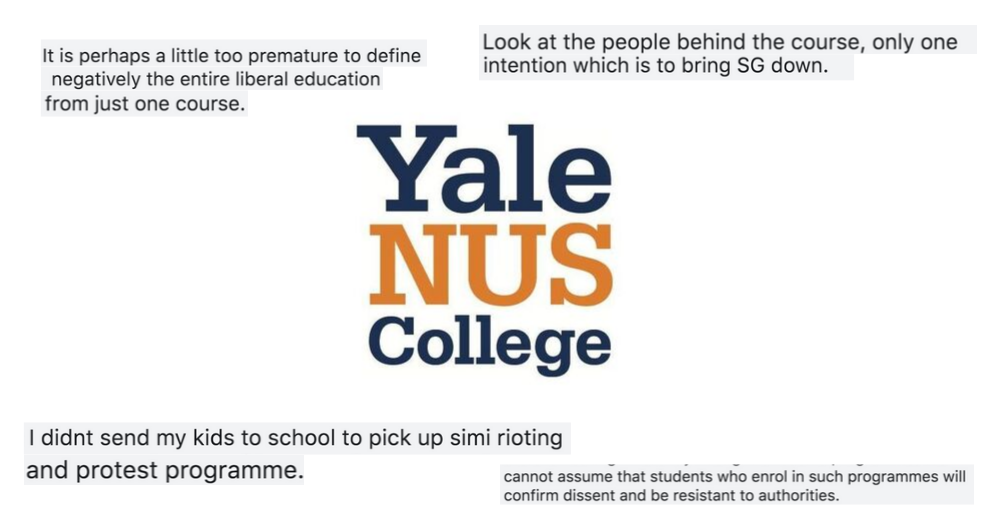 When many Singaporeans reminisce the good old days of Lee Kuan Yew's reign, we conflate the start, process, and result of building this country. 
Yet the past is significant, insofar as it helps us understand the foundation upon which our country's present values and vision are grounded. For those less adept in our political history—like me—think of it this way: deliberate self-reflection about who you were can help you understand who you are and influence who you want to be, making you a better person in general.
So allow me to briefly highlight the significance of the University Socialist Club (USC) in Singapore's history. 
If Yale-NUS students were alive in the 50s and 60s, they would have fit right in with USC. The USC was "a left-wing student group" whose activism played an important role in "bringing about independence from Britain" and shaping Singapore into a post-colonial nation. 
Formed in 1953 in the University of Malaya (later renamed National University of Singapore) by a group of medical and arts students, the club was meant to stimulate political discussion and activism. They took in members with "alternative political views", as long as they were anti-colonialism. Notable members of USC included our late president, S R Nathan, and Professor Tommy Koh, to name a few. 
One year after their formation, the USC produced a newspaper called Fajar—an excessively anti-colonial read. Surprise, surprise, the British eventually rounded up Fajar's editorial board and charged them with sedition for an article titled "Aggression in Asia". 
At the time, Lee Kuan Yew was the USC's honorary legal counsel and served as the junior lawyer assisting Queen's Counsel D. N. Pritt (pictured in the header image) for the trial, which saw the editorial board acquitted. 
Why was this victory particularly impactful?
Firstly, the trial happened when nationalist narratives deeply influenced different segments of society within Malaya. As a result, it called attention to those who contributed to the defence fund for the club: left-leaning individuals and organisations such as academics and scholars, and the Chinese students and workers.
Secondly, the win gave USC the opportunity to spread ideas of socialism in Singapore, even outside campus. In doing so, however, the club's structure changed: those who held considerably centrist views departed the club, leaving only the left-wing socialists. 
Finally, the club's acquittal cast Lee Kuan Yew into the spotlight. Not only did it pave the way for his eventual political career, but it also marked the beginning of the tight relationship between the USC and the PAP that Lee Kuan Yew launched shortly after. 
In 1961, Lee Kuan Yew's government's merger plan took place. Several members and alumni of USC, who were decidedly more left-wing, split from PAP and formed opposition party, Barisan Socialis.
Following the PAP's rise to power, the USC was deemed pro-communist under Operation Coldstore. Hence, numerous USC alumni were arrested and sentenced to prison without trial. 
The party's relationship with USC changed. The club was told to register itself under the Societies Act (284). It maintained its prominent status as a defender of student rights and freedom of speech from government intervention. 
Eventually, USC was deregistered in 1971 due to PAP's growing social control.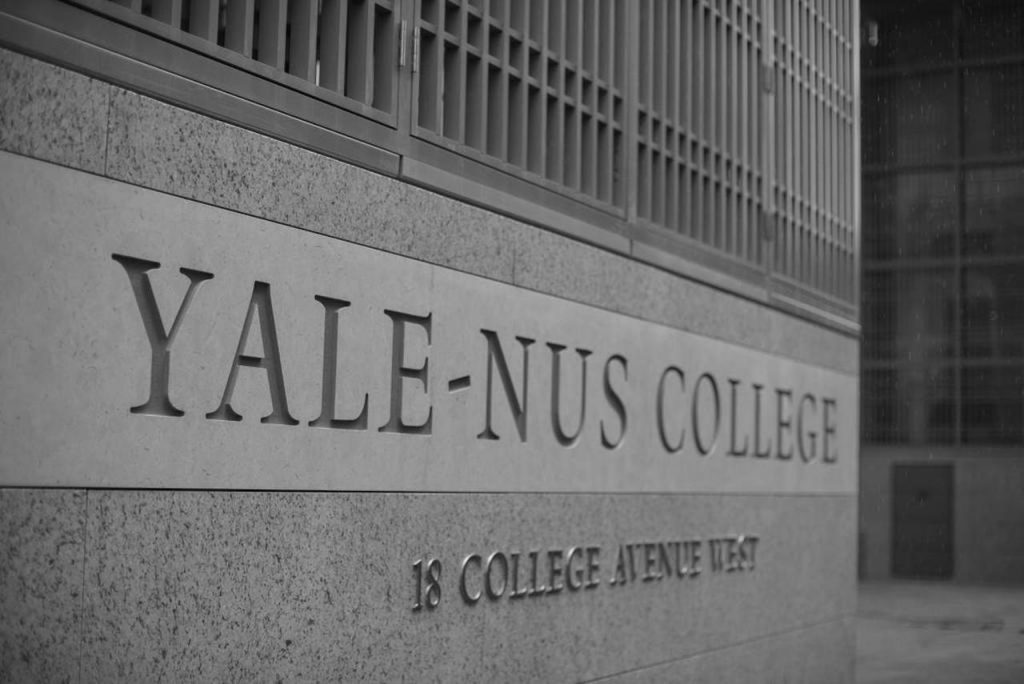 As anyone who's emerged from a backbreaking setback will say, it's the process that truly matters, and not the outcome. 
Essentially, USC's demise wasn't a failure. 
To paraphrase Sir Isaac Newton, if we have seen further, done more, and reached for better futures, it is by standing upon the shoulders of giants. USC's indelible mark in history simply reflects the lifelong ripple effects of ground-up activism—the type that's born from a single person's decision to speak up or fight for their rights. 
Most of the time, especially in today's political climate with social media as the key tool of communication, this fervent political engagement stems from the youth and student population. Born into an era where they're bombarded with more information than they know how to handle, many youths end up either feeling helpless towards the state of the world or realising they can regain control. Those among the latter end up incessantly questioning the government's decisions and demanding action from those with the power to change things. 
Some might argue this present activism is different from the dissent of the past, and hence isn't as authentic or effective. But, as with everything else, it's only inevitable and mandatory for political activism to evolve with the times. 
In sanitised Singapore, dissent and resistance might not mean taking to the streets with strikes or staging a protest outside Parliament. In 2019, dissent and resistance resemble the potent mix of creative communication, a well-organised event, and a singular, forceful message: social issues inherently affect the individual. 
In other words, if you give a shit about yourself, you should give a shit about what's happening around you. 
Do yourself a favour and start with the SG Climate Rally at Hong Lim Park today.