In a matter of weeks, most of us have had to change our working habits because of the Covid-19 outbreak. Working from home, practising social distancing, and even self-isolation have become a norm for many workers—or at least for those with jobs that allow for this.
While some of us are able to incorporate these changes with relatively little fuss, the reality is there are many others who can't. Some professions just can't be performed from home, while others—like those in the gig economy and freelancers—struggle because they don't have the stability and protection to get them through these turbulent times. 
Individuals who rely on bookings, gigs, or events to make their livelihoods are facing one of the most difficult times in years. And even within the gig economy, some professions don't get the attention of policy makers as much. 
Sex workers, for example, are not recognised or protected by the government, leaving them even more vulnerable to the collapsing markets. And when social isolation is encouraged, what do they do if their jobs require them to do the opposite?
In different cities across the world, organisations have set up donation pages to raise money for sex workers struggling in this turbulent time. But how long can such efforts last if this virus situation is expected to go for months; even over a year? 
This is how some unconventional jobs have been hurt by Covid-19:
Mistress Eva: A Sex Worker, Dominatrix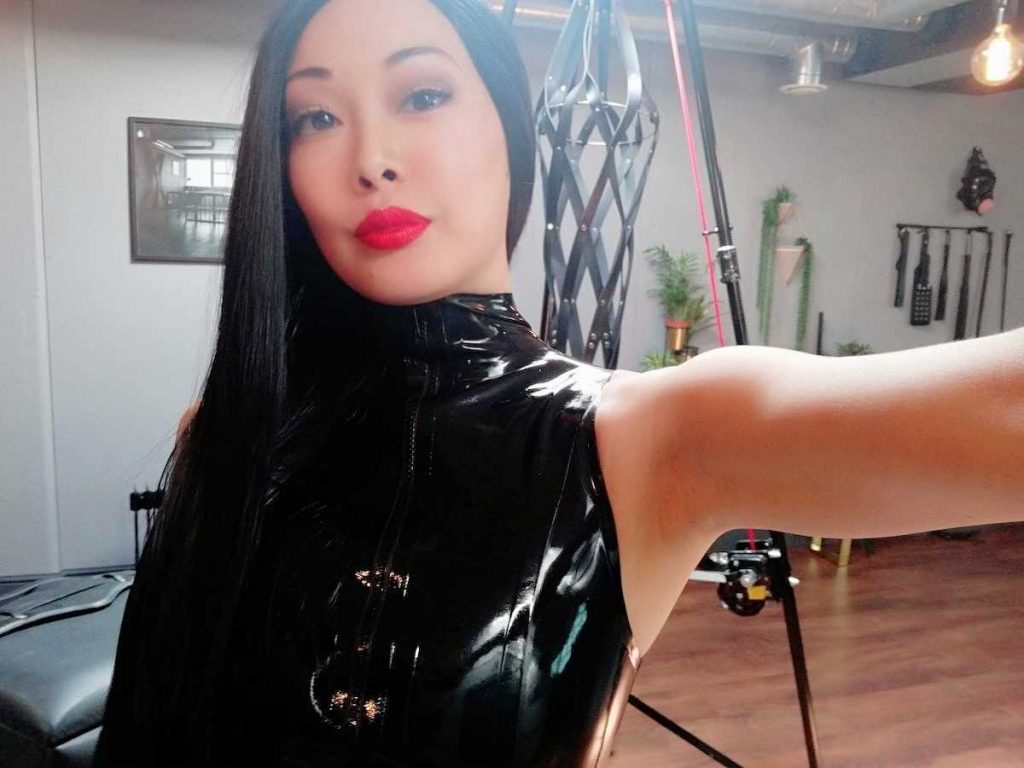 2020 was going to be such a big year for me. I had so many appearances and festivals booked. I was going to be the face of the German Fetish Ball too—but now most of those events have been cancelled. 
But because of the way I've structured my business, I feel pretty safe. I live with my main slave, and then have a few inner-circle slaves I regularly see, so I have them as a safety net. 
Apart from those, I have not been able to meet the other slaves I used to see. Many are in China, which was on lockdown, while many others can't travel to see me.
I have been focusing on my inner-circle now. But even if they are loyal and we trust each other, I still screen them.
The Singapore government has been successful at reducing the spread of the virus, so I try to mirror their policies with my slaves. I try to emulate what countries they have implemented border controls on, and so on. At the moment, they are not accepting anyone from France, Spain, Italy, Iran, South Korea, and a few others, so I try to keep that in mind. I also keep a tab on all the travel itineraries of my inner-circle slaves, so I can see where they have been going. 
Since I already do a lot of humiliation play, I incorporate all the screening and the tropes of the virus in my play. I like to work with the idea of touch, distance, and the limits of when they are allowed to come into my space and when not. So I make them get into hoods, and when we are out I make sure they are always 3 feet away from me. 
As for keeping hygiene standards high, I would say not much has changed. Because we work with a lot of bodily fluids and tools, we are trained from the get-go on how to handle these things. We use different disinfectants for different surfaces and tools, so we are actually better equipped than other businesses in that sense.
One aspect of my business that is improving is online. In the last few days, I have seen a huge surge in online purchases for my subscriptions, courses, and behind the scenes access. I think that is something the whole industry will be moving towards. I personally don't do much online outside of my subscriptions and courses, but for some of my Chinese clients in isolation I did. 
Some of the very old school offline dungeon mistresses I knew have now been offering online services as well. No one can go to their dungeons, so they use it as their backdrop. 
The way I get paid has also been affected. All of my slaves are either CEOs or board members, but some of them have asked for more time to liquidate their money to pay me. And because of the financial crash that is happening, they don't want to cash that money out. They keep wanting to wait for a better day, but I don't think that will happen anytime soon. 
But even if some of them couldn't pay for a month—which hasn't happened—I wouldn't just drop them. I have invested in building a relationship with them. I actually have a business background myself, so if anything I would step in and help them with their businesses. 
But others in the industry have it a lot worse. Especially for the sole-traders who don't have a consistency in clients. They don't have a security net to fall back on or a government who recognises what they do, and all of a sudden all their bookings are being cancelled. I have seen a few GoFundMe pages that they are using to raise money. 
Fairul: A Drag Queen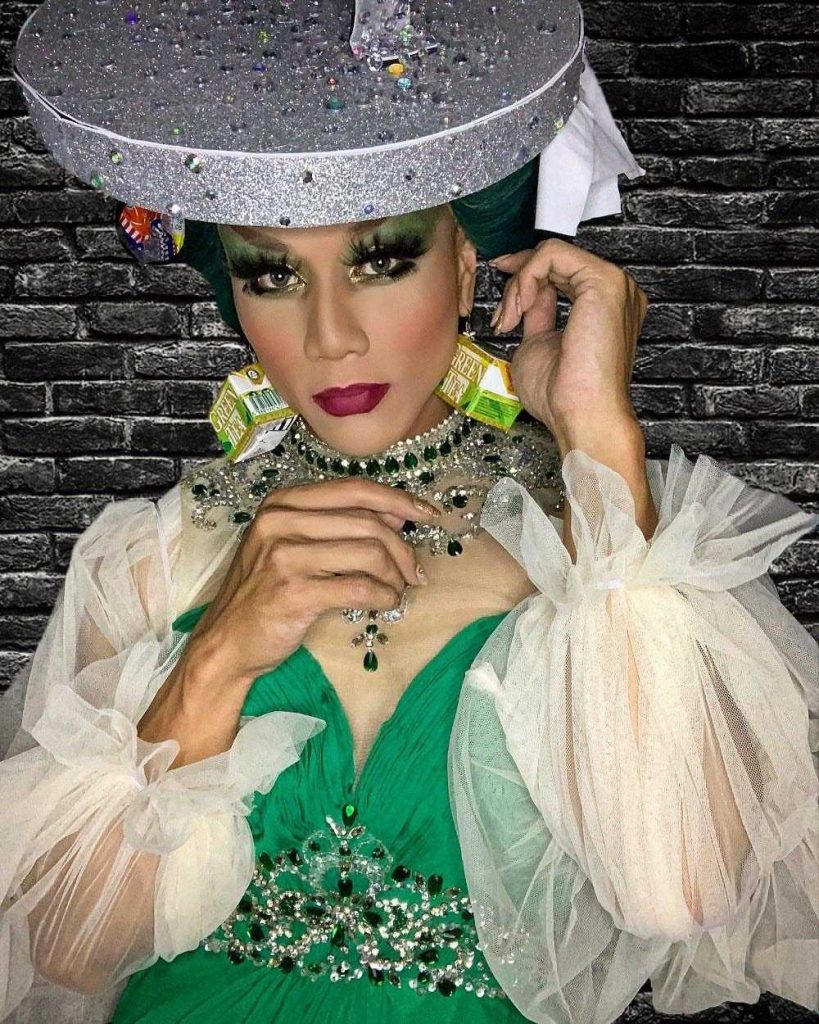 I am Fairul, but I am also known as Farrah Shamrock. By day I work as a performer, and by night I am a drag queen. I'd say both of these have been badly hurt by Covid-19.
I started doing drag about two years ago under the House of Miss Joaquim. Since I started, everything was going uphill. I was fine with getting jobs every three months or so because I was new, but soon, I was getting booked monthly, then weekly. Right before the virus hit, there were weeks that it was so back to back. I had competitions, events, performances, and more.
But when the virus started spreading, I immediately felt a difference. There used to be events every week, while now there are 1 or 2 a month. Considering there are about 30-50 drag queens in Singapore—and each job only requires about 5 queens—many are not working. Especially because some events have their go-to queens on rotation, so for queens like myself who rely on bookings, it's getting harder.
On top of that, the few events that are remaining are sometimes getting postponed or cancelled. 
For the most established queens, it is getting difficult as well. My mother Vanda does a lot of gigs between Singapore and Thailand, but now she can't fly there anymore. That's her main rice bowl. 
I have also thought about there aren't many precautions I can take to avoid crowds. There's so few jobs around that when I get one, I know I have to do it. My main focus is getting it done, not the virus. 
My performing career has changed a lot too. The park has been so empty. At the theatre, we would normally have thousands of people watching our shows every day.  Now, we have 100 or less. We had a few performances that were almost empty. It's actually so sad because there's barely anyone to applaud when we hit our poses. 
On the bright side, at the House of Miss Joaquim we will be focusing on our YouTube channel a lot more. As there are fewer events we will channel our energy there as it is safer for us all. 
If there is one thing I could tell others who rely on gigs is to make sure you have a contract. This was advice I heard recently which was really good. Make sure to sign a contract with a clause in it that says you still get a part of your payment if the event is cancelled. 
It's only fair that they pay you a portion of the pay if an event is cancelled. It allows you to know that you have a sum to rely on at the end of the day.
Sherry: A Sex Worker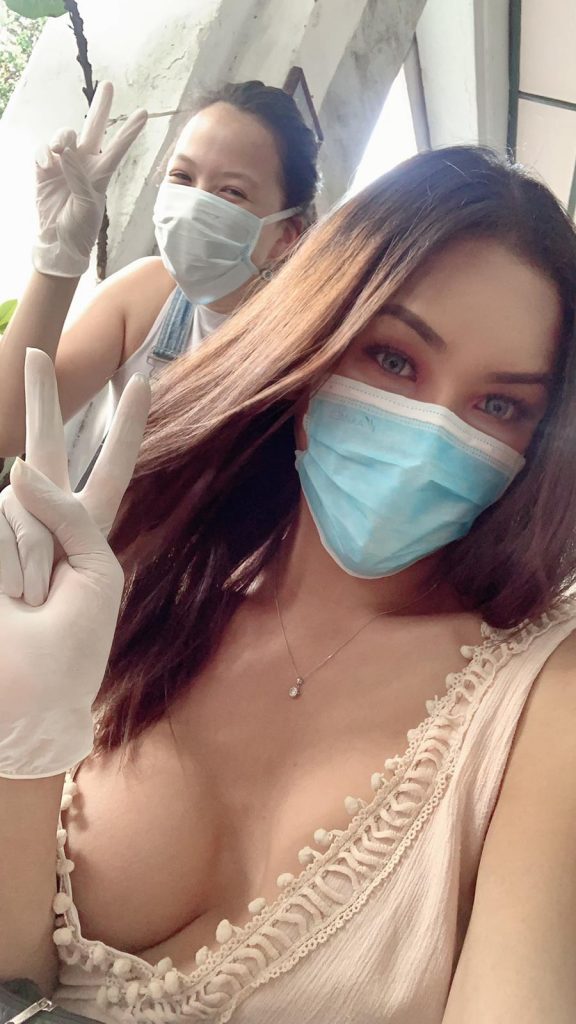 I have been a sex worker for 9 years, and it has never been as bad as it is now. 
Luckily, I don't rely only on that for my income. I also work at Project X, a non-profit organisation that supports sex workers. 
When I used to be a full-time sex worker, I would work 7 days a week from midnight to about 3 or 4 in the morning. Recently, because of my other job, I only work about 5 nights a week. 
When the virus first broke out, I didn't take it seriously. I thought people were overreacting. But when I saw the impact it had on street-based sex work, I realised this was going to be a serious issue. 
Down in Geylang where we work, there started to be less and less people coming down—and it's decreasing every day. Before, Friday to Sunday were the nights with a heavy flow of foot traffic. Now, those nights feel the same as a Monday or Tuesday. It's like a ghost town. 
Before the virus, on any given night I would usually aim to get about 3 clients. Minimum 2, if not more. But recently, it's hard to get even one. I have had to go home empty handed without having worked at all multiple times, and on some nights, I don't bother going down.
As a precaution, I started trying to avoid clients from countries who have been badly hit by the virus. But I soon realised I couldn't choose. If someone was willing to pay my price, I had to take it. 
But no matter what, we always take hygienic precautions. Before we start, the client has to wash up thoroughly and we both sanitise our hands. After we undress, I avoid close face to face contact. 
I would say that only about 1 out of every 5 of my clients is returning, which makes it harder. We rely on the foot traffic, so without that we are being impacted like never before. 
If the situation gets any worse, we will be forced into doing more online work. Even if you can earn up to three times more online, the waiting game for a job is a lot longer, and it can be hard on your mental health. You have to do it from home, which can be lonely, and there are so many calls and texts before you meet the client. On the streets we can at least talk to our friends, we can drink and hang out while waiting for clients. 
For now, I could live without my sex work income for a while thanks to my job at Project X. But I still go down to Geylang most nights to hand out condoms and sanitiser to the other girls. I feel like I should be there for those who are there for their livelihoods. For those who don't understand the languages spoken here, I translate the news for them on the latest developments of the virus.
I want to face this unforeseeable situation with them hand in hand. I want them to have someone to talk to.
Has your job been impacted by Covid-19 as well? Let us know at community@ricemedia.co.