Photography by Wallace Woon
Marah Ishraf and his squad of rugby sevens players have learnt a valuable lesson from their previous SEA Games campaign: never underestimate your opponent in any match.
In 2015, they were locked in a three-way tie with Thailand and Malaysia for the second berth in the gold medal match against the Philippines. But even though Singapore had beaten Malaysia in the preliminary round 14-5, their Causeway rivals still edged them to the final on overall try difference with just three more tries.
Marah's team would eventually defeat Thailand in the 3rd-4th placing match, marking the second time in a row that Singapore's rugby sevens players have clinched bronze in the SEA Games. The sport was last offered in 2007 on its debut in the biennial competition.
"Our aim that year was to win gold because we had a lot of belief about our abilities, so it was disappointing not to make it to the final, especially because we did not score enough points against our opponents. But at the end of the day, we still ended the tournament on a high with a medal," says the 22-year-old, who was newly appointed captain for this year's campaign.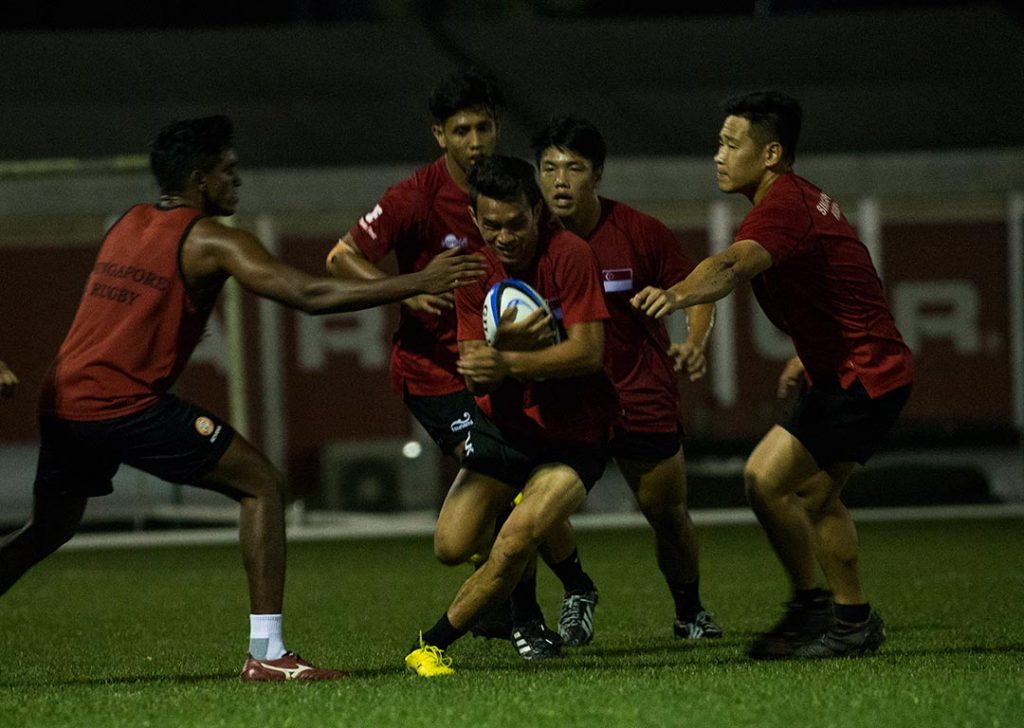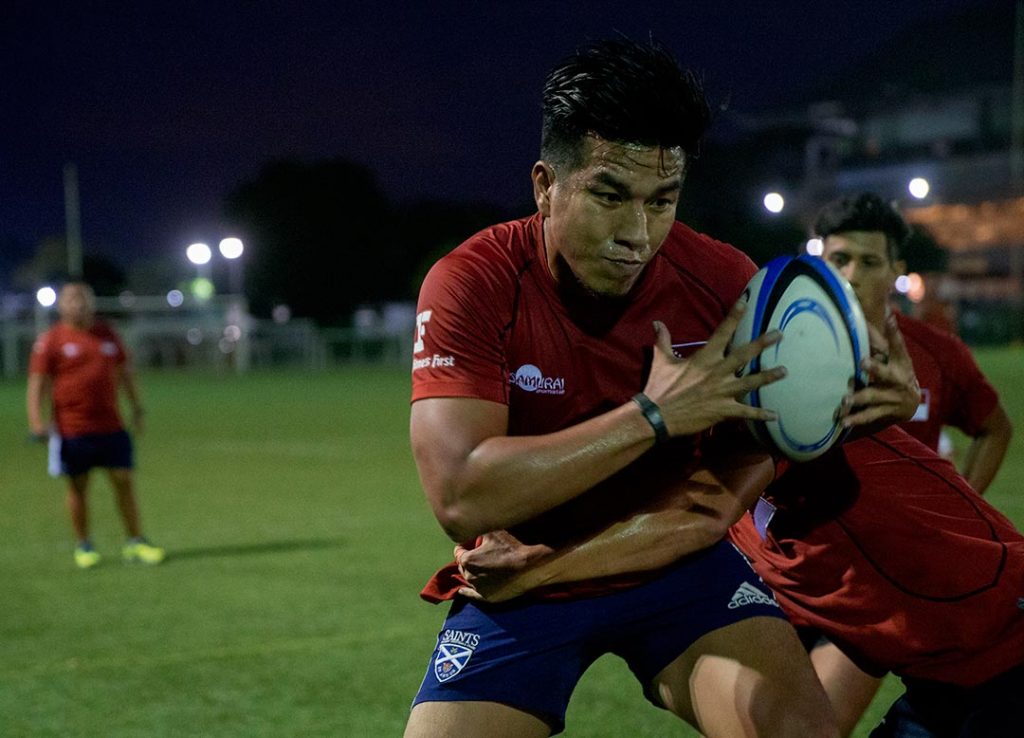 Expectations for this year have tempered slightly, given that the team has been largely revamped with only five players of the 14-man squad from the 2015 campaign still remain. But Marah is intent on making up lost ground and hopes the energy from his new team mates, who will be playing their first ever SEA Games, would drive them to a spot in the final.
Despite their relative inexperience, there is cause for optimism – in April the new-look team comfortably defeated Malaysia, who had trounced defending champions Thailand, to claim the Southeast Asia (SEA) 7s title. "Our biggest strength is team cohesion and speed," Marah proudly proclaims. "We are not physically big like our opponents and can't go direct with our gameplay, but we are speedy. So we capitalise on that to find ways to evade our opponent."
Adding a SEA Games gold medal would be the perfect ending to cap off this year's campaign, which has seen the players make huge sacrifices as they juggle their studies and full-time jobs with weeknight training sessions.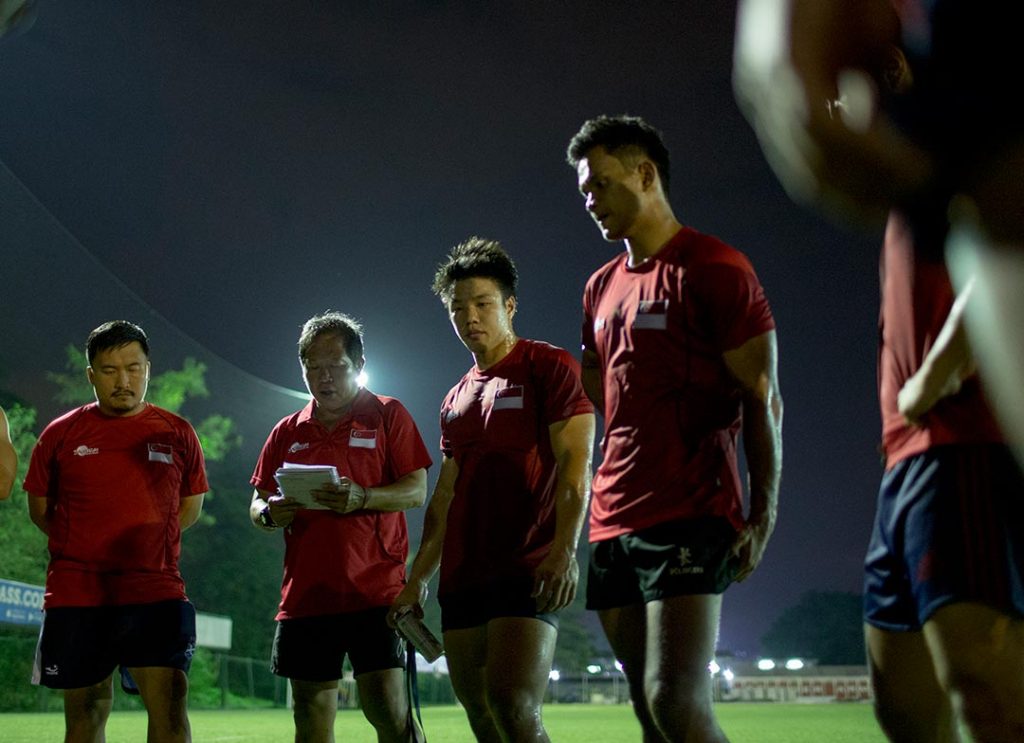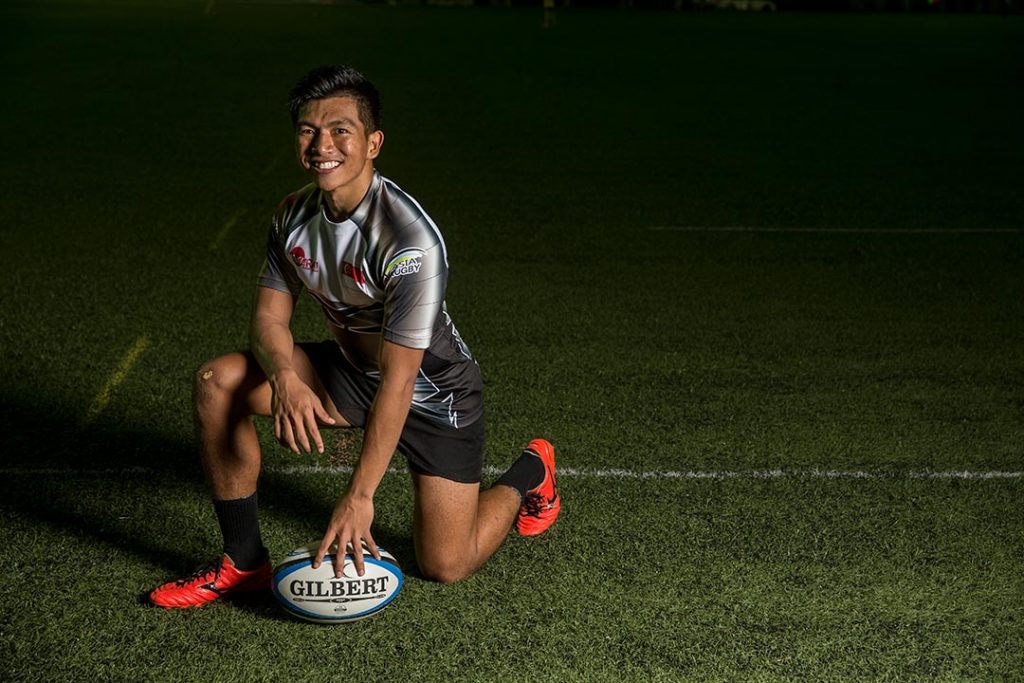 Furthermore, it would also be a huge win for a sport starting to gain more momentum in the country where football is the quintessential popular national sport, with the HSBC World Sevens Series and Super Rugby tournaments becoming a regular fixture on the Singapore calendar.
"To be fair, rugby isn't a popular sport. Some people may not even know that Singapore has a national rugby team," laughs Marah, who is currently studying sports studies and marketing at SIM under the University of Stirling programme. "It's always nice to hear that a sport has won gold at the SEA Games, but you hear that often for the swimmers for example. So winning the gold medal this year would definitely raise awareness and hopefully increase Singaporeans' interest in rugby. I'm pretty sure the sport can achieve the same level of status as football in the future."
More importantly, this would be a stepping stone towards building a bigger pool of talents to form a strong team that can take Singapore's rugby to the next level. While Marah observes that more children are taking up rugby in schools, he laments that the lack of a professional set-up in Singapore has deprived the national team of capable players. Having played for the school teams at St. Andrews Junior and ACS (I), both of which boast illustrious rugby traditions, he has seen many of his peers and rivals go through the ranks of the age group competitions only to give up the sport in their prime of youth to further their studies or pursue careers.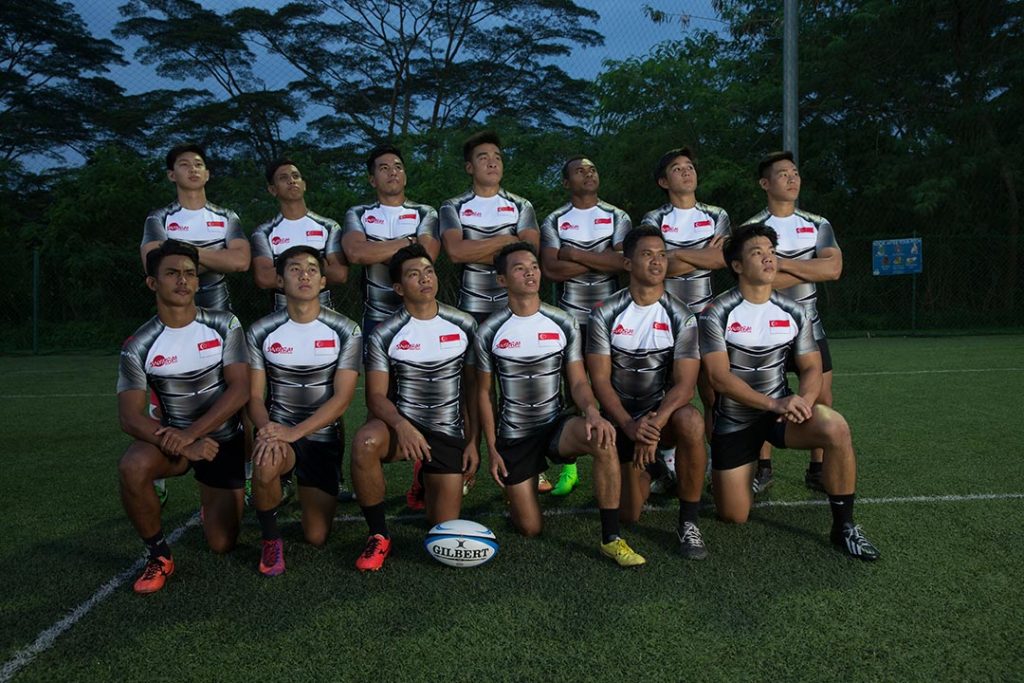 "You have teams like Malaysia's, who are a professional squad that trains full-time for a year. And then you look at where the bigger Asian countries like Japan and Hong Kong (ranked 11th and 24th in the world respectively) are on the world circuit – Japan even beat South Africa in the 2015 World Cup which is a big deal. Having a professional set-up therefore would be awesome because it allows us to focus on the players' training and recovery," he says.
On screen or from the stands, rugby may look like a high-risk combative sport involving heavy tackles and sometimes even a little wrestling that result in injury. But Marah is quick to debunk this notion, "Rugby is not a dangerous sport because you actually are braced for impact." He adds that it is through playing the sport that he has built discipline and respect for others; despite the organised chaos on the pitch there is still a staggering level of civility among players and officials. "The biggest difference I see between rugby and football is the respect that rugby players give to the referees – it's very blatant. Nobody will ever talk back to a referee because you will simply get yellow-carded."
At the end of the training session on the Turf City pitch following our interview, two players had to be attended to by the team's physiologist with ice packs – minor knocks that they had picked up during their internal practice match. "They'll be fine," Marah assures me before addressing his squad, "We only have a few more weeks left. Let's work hard and not forget our main objective – our first match in the competition."