The soft tinkling of piano keys wafts down the corridors in Katong Plaza, masking the upbeat, fuzzy melody of
The Sign
by Ace of Base playing over the speakers.
Except for three pairs of shoes strewn outside a music school and a couple of dustbins, the rest of the corridor is bare. Only 50% of the mall's directory signboard is filled. Several shops I walk past proudly display faded posters and Singnet email addresses on their shopfronts.
None of the escalators are operating, so I climb all three floors. Stopping at the top of an escalator to reply a text, I spend 15 minutes on my phone, rooted to the same spot, before realising I haven't seen anyone walk past me.
From above, fluorescent lights cast a yellowish glow. To negate the suffocating sense of desolation, I imagine I'm in the mall atrium scene from Left 4 Dead 2. Any minute now, something is going to jump out to try and eat my windpipe.
Alas, I am all alone for the next hour.
In a strata mall, time doesn't just stop—it moves backwards.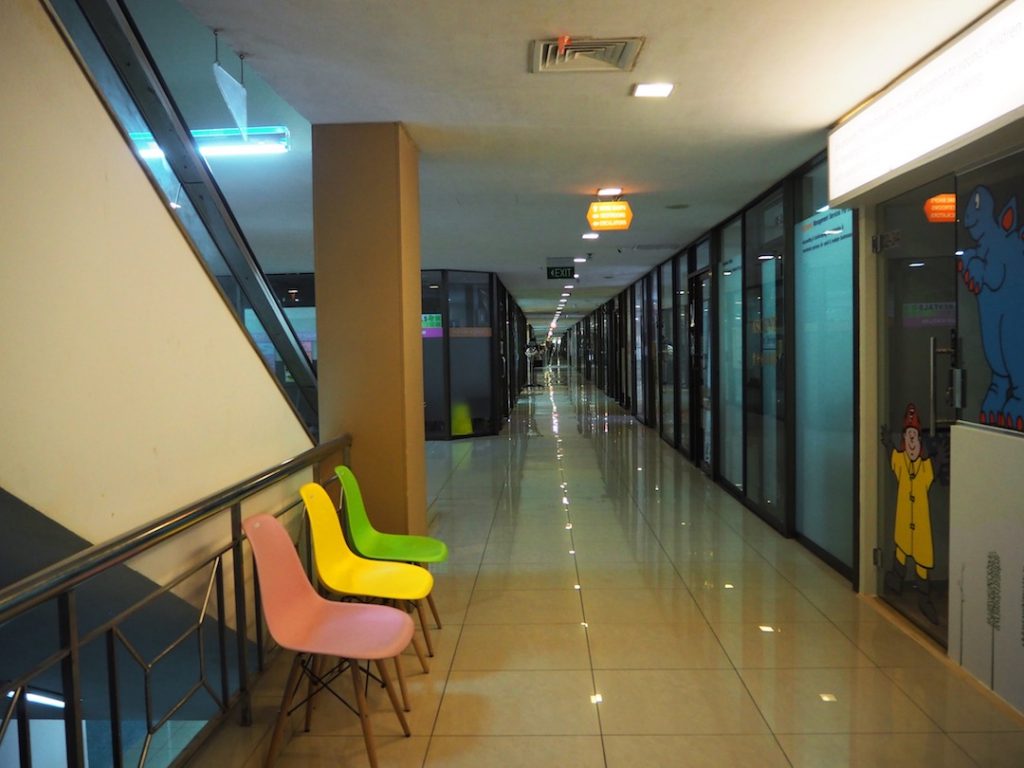 Even though much of the media coverage around the retail slump has focused on
Orchard Road
, it is felt even more acutely in strata malls like Katong Plaza.
While simple necessities like lights, lifts and escalators are usually in working condition, strata malls appear less than pristine because of their plain and functional interior design.
This suited the purpose of the generic strata mall back in the 1960s, which was originally created simply to generate profit. Today, one can't deny that flashier malls attract customers largely due to how they look.
But unlike malls run by professional developers like CapitaLand Mall Asia, individual units in a strata mall are owned by individual landlords. Here, it's "every unit owner for himself".
Edwin Goh, the co-founder of PropertyNet.sg, explains, "Owners have different financial positions and plans for their own shop, so it may be hard reaching a consensus to contribute funds that will beef up the property. Most strata-titled malls end up poorly managed."
As such, the mall is likely to remain drab if tenants can't agree on a single design to beautify it, or even agree on the need to spend that money in the first place.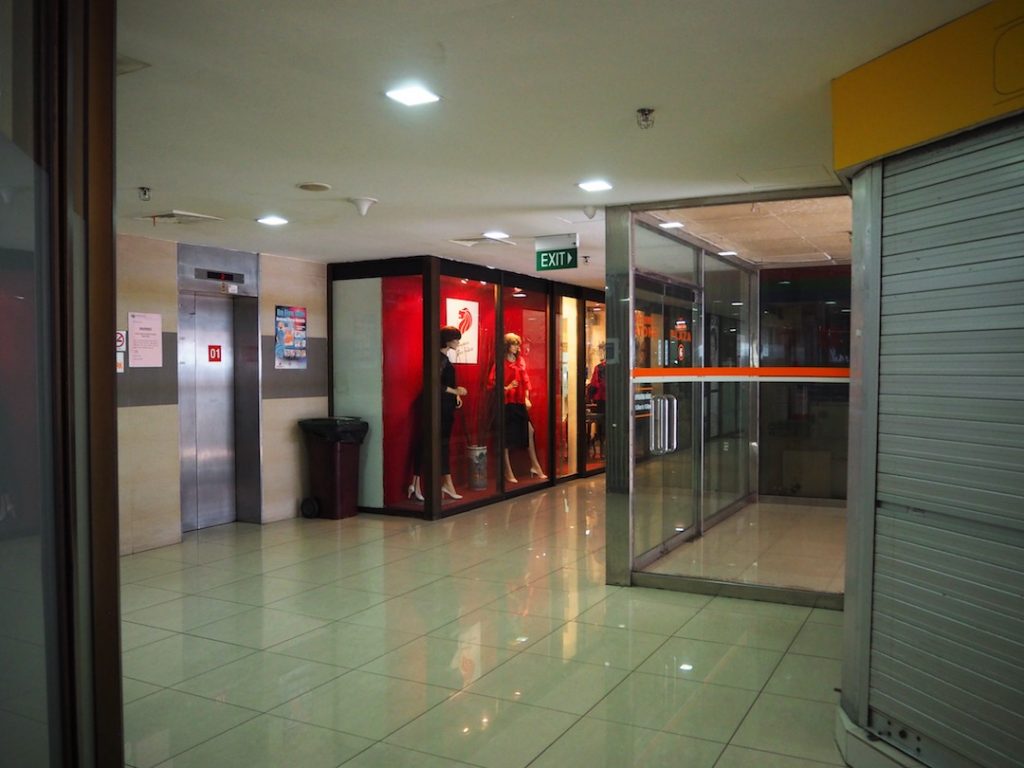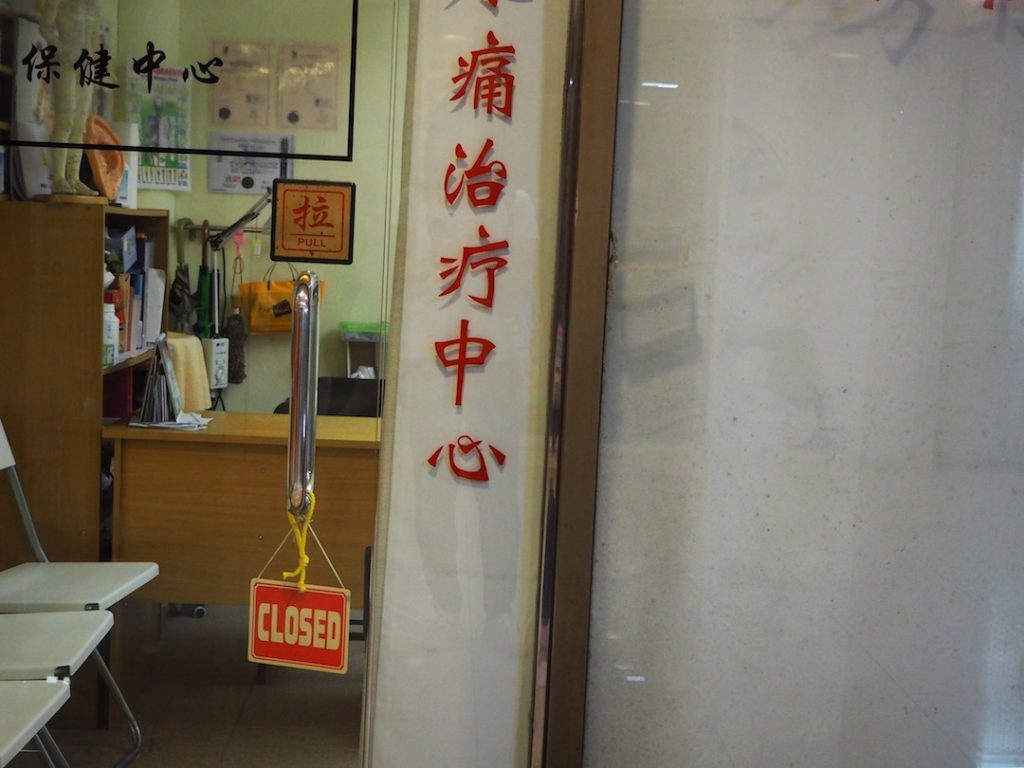 Nonetheless, the atmosphere is less sombre in Roxy Square, where its food court on the first floor attracts a fairly large crowd during lunch. Otherwise, the mall is home to 'typical' strata mall stores: beauty and massage parlours, music schools, and tuition centres.
Similarly in Katong Shopping Centre across the road, 80% of tenants are maid agencies. The remaining comprise hobbyist shops, printing stores, and children's activity centres.
I walk into Gems In Art, where I meet 52-year old Lee San doing crossword puzzles.
"Most of our customers are regular ones. I like the quietness during off-peak hours because I can do my own stuff. We have tuition or activity centres for children, so it can get quite rowdy on weekends or after school hours," she shares.
Luckily for Lynn Domingo, 33, it's more lively on the first floor, where she works at Express Maid. But I quickly notice that majority of the crowd are maids from these agencies themselves, instead of actual customers.
She says, "During weekdays, sometimes we only get about 5 to 8 customers per day. Evenings are the emptiest times. Most agencies close at 4, 5pm."
I imagine the silence must be deafening when they do.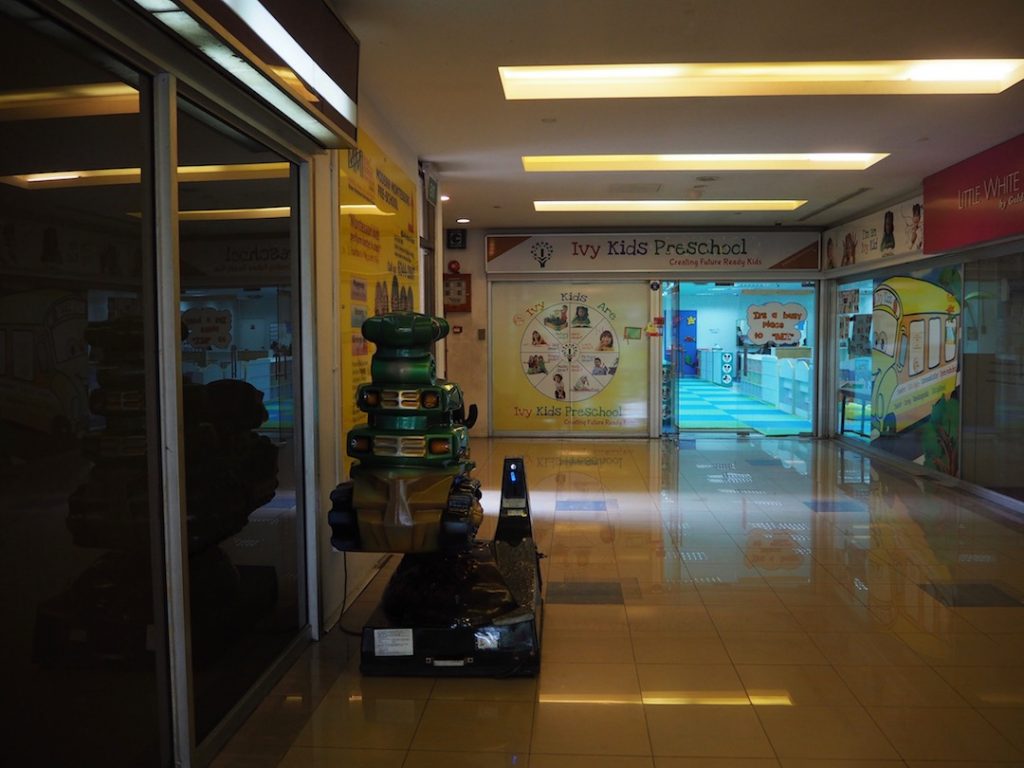 Earlier this year, TODAY ran
an article
on the retail slump in suburban malls. Despite the economy, several industry experts, including Desmond Sim, head of CBRE Research in Singapore and Southeast Asia, were optimistic. He shares, "Those malls located near transport nodes and in residential areas will continue to perform and may be considered by new-to-market brands."
Still, I suspect that tenant mix, instead of convenience, plays a bigger role in attracting customers to strata malls. After all, Coronation Shopping Plaza and Concorde Shopping Mall, which are both located in fairly accessible locations (Bukit Timah Road and Orchard Road respectively), have also felt the hit.
None have felt the decline in shoppers like Mr Cheng, owner of family business Coronation Wearmart in Coronation Shopping Plaza. The 70-year old has been at it for 30 years.  
He says, "Our regular customers are maids, who buy stuff for themselves or to send back to their home country. But business has been down for awhile. After 6pm, it's a ghost town. Public holidays and Sundays are just as bad."
It's unlikely the mall will close anytime soon, since its anchor tenants include big names (UOB, NTUC and Starbucks) in addition to a host of tuition centres and clinics. But Mr Cheng says those customers rarely spillover to his store.
"When it gets quiet, you just keep yourself preoccupied by reading the newspaper. It gets better after 10am," he says.
He also admits that he will call it a day once he starts making a loss.
"If you don't make much money, it is hard to still call it your passion."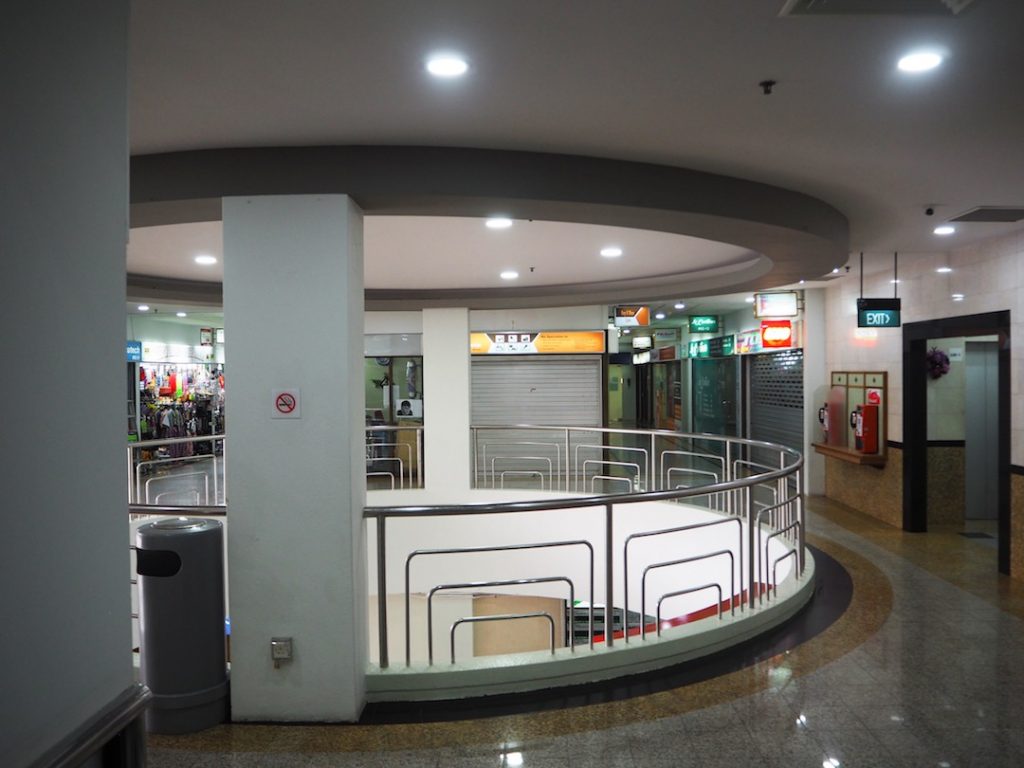 Just before lunch, I swing by Concorde Shopping Mall, where it's deathly quiet. When I ask if I should come back later in the day, the security guard tells me the place is "already open".
55-year old Goh Beng Hin seems to be the only person I can speak to. He runs the convenience store on the ground floor, and is remarkably optimistic for someone whose livelihood could yet be threatened by the retail slump. A practising Buddhist, he has mastered the art of inner peace.
Nonetheless, he tells me in Mandarin, "Things have gotten cheaper online, so there are definitely many changes to the amount and type of customers we see."
Beng Hin's words echo Mr Cheng's worries about his main competition at Coronation Shopping Plaza: the Downtown Line and online retailers.
Mr Cheng had explained, "The Downtown Line affected us. Instead of coming here, people can just take the train down to Bugis or Junction 10, where there are more things to do anyway. We also feel stiff competition from online retailers. Even maids buy their stuff online nowadays. It can't be helped; if they can find cheaper items online, why should they come to my store?"
In the aforementioned TODAY article, Pang Fu Wei, executive director at Mothercare, corroborates Beng Hin and Mr Cheng's observations: "Core consumer spending is down. Consumers are spending less money, and when they do, they look for good value."
For people like Beng Hin and Mr Cheng, the world progresses faster than they can catch up. They must depend solely on their capital and willpower to upgrade themselves.
Without a professional developer to execute compulsory directives across all the mall's tenants, I can't help wondering if the final nail in the coffin for their businesses will be the imminent cashless payment systems.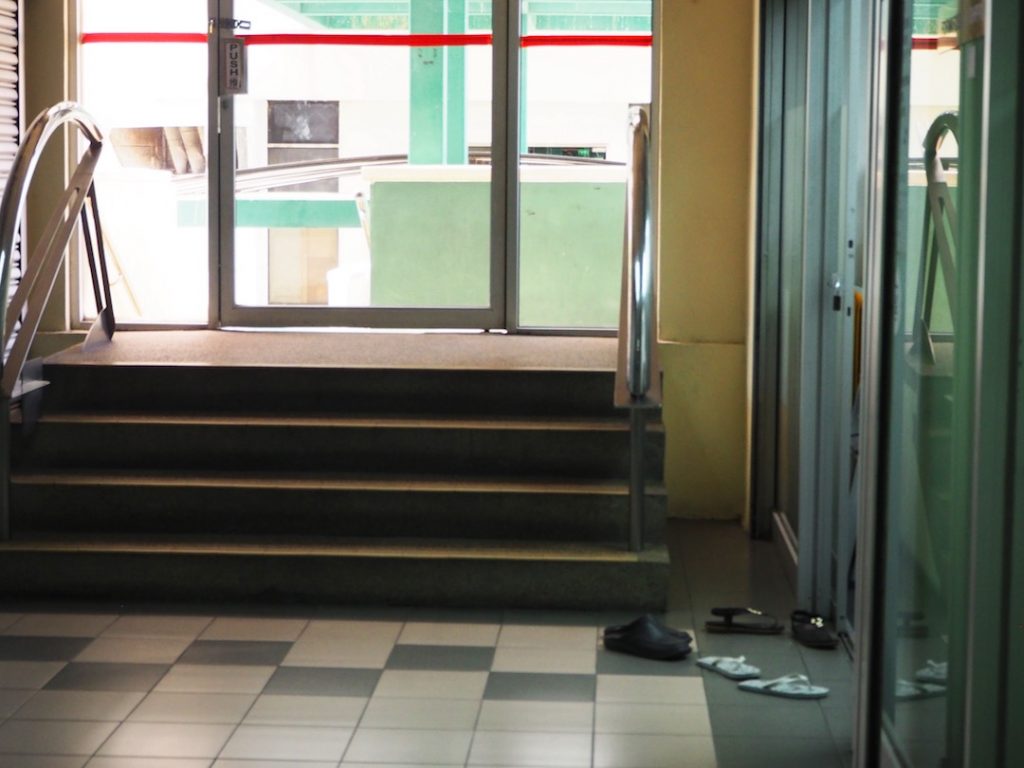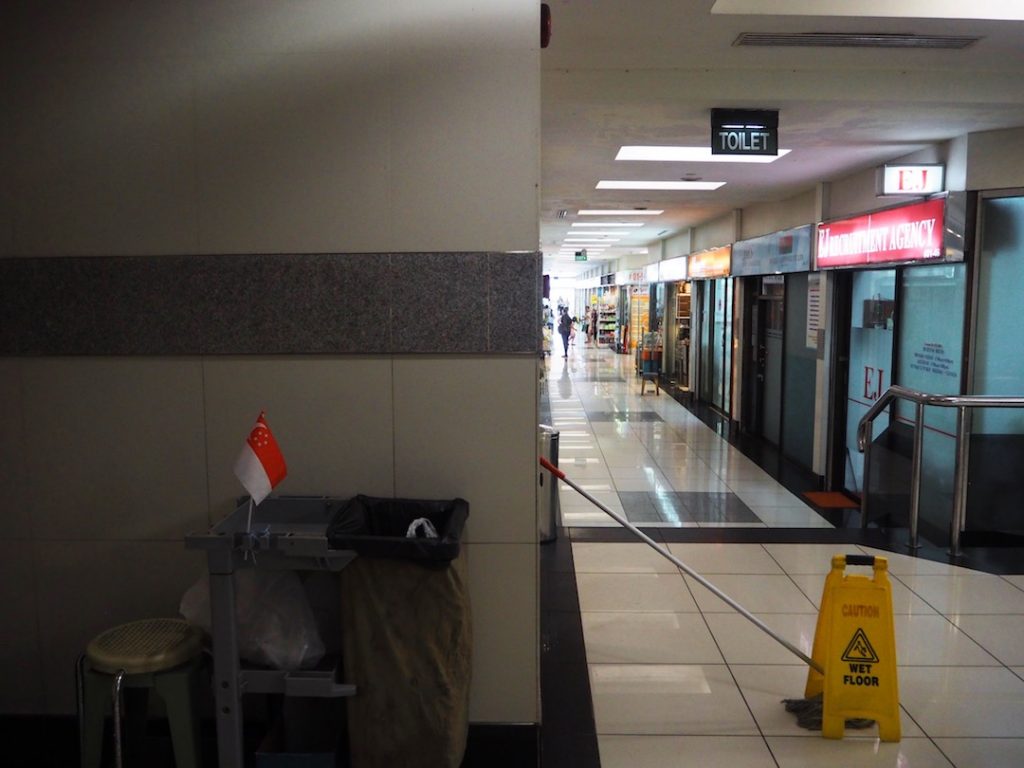 The same afternoon, I find myself back in a ghost town at Sultan Plaza. This one unnerves me.
Within the first 20 minutes, I see less than 60 people and at least 10 units for rent.
"Now all people go out already. Last time more, now less. Now carpark also less. What to do? You can see [the emptiness] for yourself right? I feel okay lah, I can't do anything anyway," shares Amid bin Mohd, 62, a cleaner who has worked here for the past decade.
On my two visits to Sultan Plaza, I spot Mdm Sally standing listlessly outside Kim Studio on the fourth floor, looking down at the vacant mall. The 59-year old hairdresser takes a while to warm up, but eventually shares in Mandarin, "The economy's bad, so it is usually this quiet now. If I don't get any customers, I'll just go home."
Then, she adds, "At this stage in my life, I don't chase money anymore. I'm content with life, having a house and children."
I pop into Sindomas Travel and Tour Pte Ltd located next to Kim Studio, where 31-year old Muthu Saminathan shares, "We only have regular customers. There are very few walk-ins. At most, you can expect 1 or 2 in a month."
Over the 45 minutes that I remain on this floor, no one comes up the escalators.
In the toilet, the cubicle I choose has no lock but I don't feel unsafe. I tell myself that no one will enter the toilet anyway.
I'm right.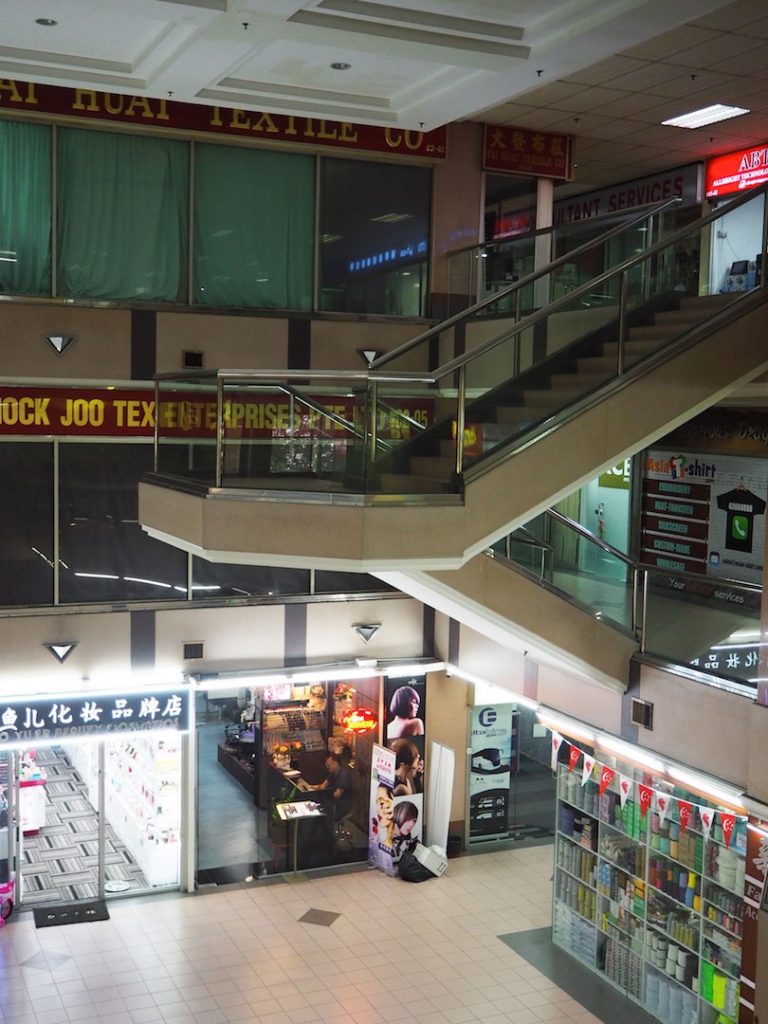 It doesn't take long before every strata mall seems to blend into each other. Resignation feels the same no matter its source.
A strata mall easily makes anyone passing through feel painfully sad and nostalgic. In particular, its dated style can feel like a step back in time.
Moreover, for those of us who grew up visiting strata malls, seeing diverse small businesses give way to bigger tenants, such as maid agencies and tuition centres, only deepens our longing for the good old days.
In Alain de Botton's book titled The Architecture of Happiness, the modern philosopher posits, "When we speak of being moved by a building, we allude to a bittersweet feeling of contrast between the noble qualities written into a structure and the sadder, wider reality within which we know them to exist."
Even though Edwin reminds me that a few strata malls, like Far East Plaza, Sim Lim Square, and Queensway Shopping Centre, have created their own "niche" and "a loyal customer base" over time, this is very rare.
The strata mall's inevitable decline reflects the death of traditional consumerism and simpler, easier times.
So when I feel depressed walking through Katong Plaza or Sultan Plaza, perhaps I just miss my childhood.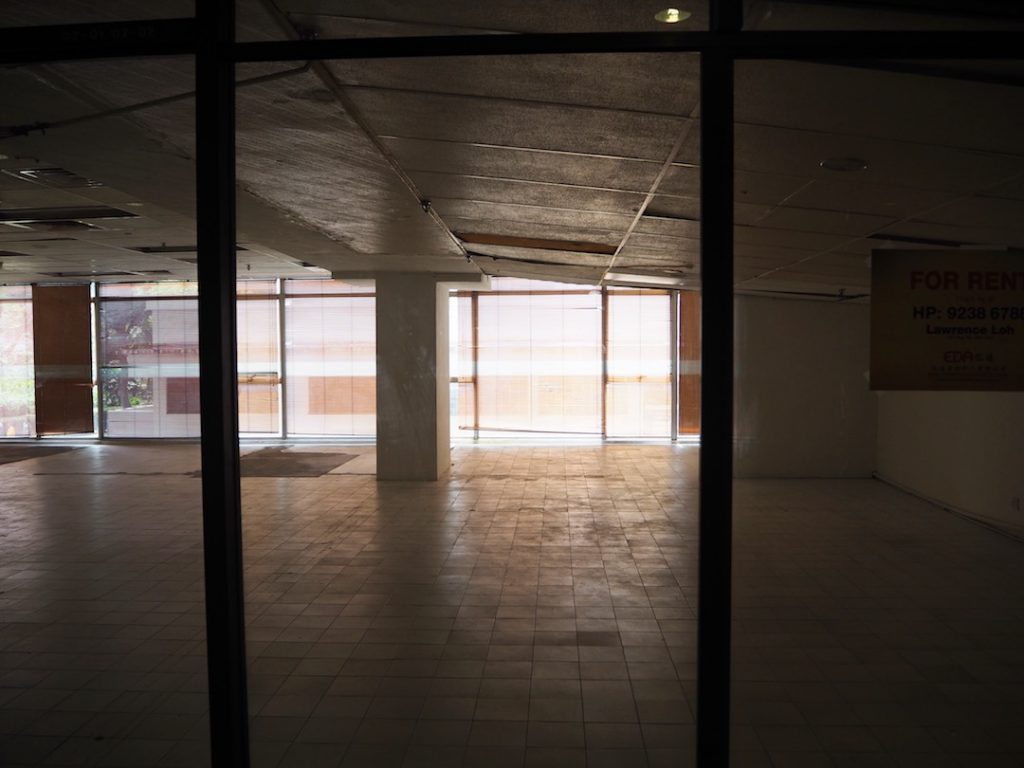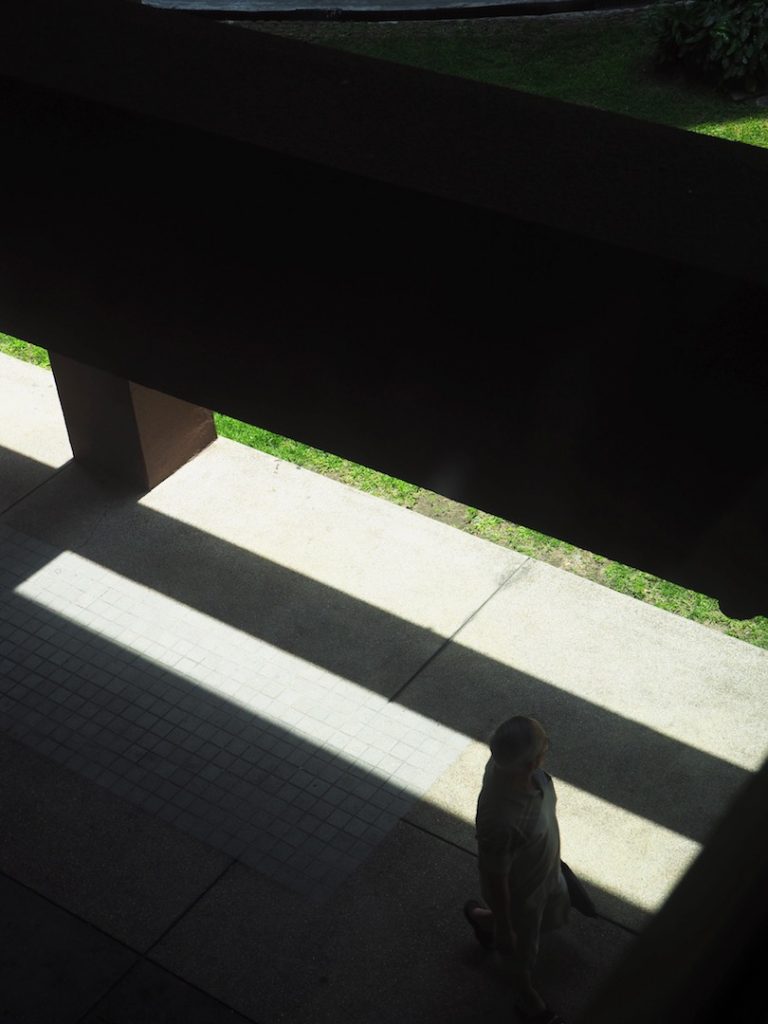 I end my tour of strata malls with my seventh mall: Textile Centre. Located just beside Sultan Plaza, the main tenants comprise large but empty textile and fabric stores. Even the monitors at the information counter show corridors devoid of human traffic.
Although these strata malls may not have the ability to attract a good mix of tenants compared to their counterparts in Orchard Road or upcoming heartlands like Jurong East, I can't deny they have their own culture and community.
Outside the Oppo store, a group of retirees gather around a television to watch the afternoon's Channel 8 programme. It is a scene more commonly present in a heartland mall or community centre, less so in a mall near Bugis.
Everyone is transfixed. When something funny happens on screen, they chuckle like a chorus.
For a moment, there are signs of life in this ghost town.