Image credit: Comingsoon.net
Dear Singapore,
As a crazy rich Asian, I am deeply offended that you guys are offended by Crazy Rich Asians.
When I saw the trailer drop yesterday, I was so excited that I nearly spat oolong all over my fourth-best Chanel dress. Finally, I thought, a movie that depicts life in Singapore as I know it. Tears of joy streamed down my cheeks when the drone flew over Bukit Timah.
This is home, truly, where the Audis always flow.
However, you guys just had to ruin it for us, didn't you?
My maid Felicia was nearly done editing my Instastory response when a viral post popped up on Facebook. Mothership isn't my usual cup of tea but they were talking about Crazy Rich Asians too, so my finger was already hovering over the like button, until I saw the comments:
"Why must make movie about Rich Asian, make fun of us poor people issit?"
"Complete fail in terms of representation."
"Disappointed with the lack of Singaporean accent in Crazy Rich Asians"
"Watched the two minute trailer and saw only 2 brown ppl"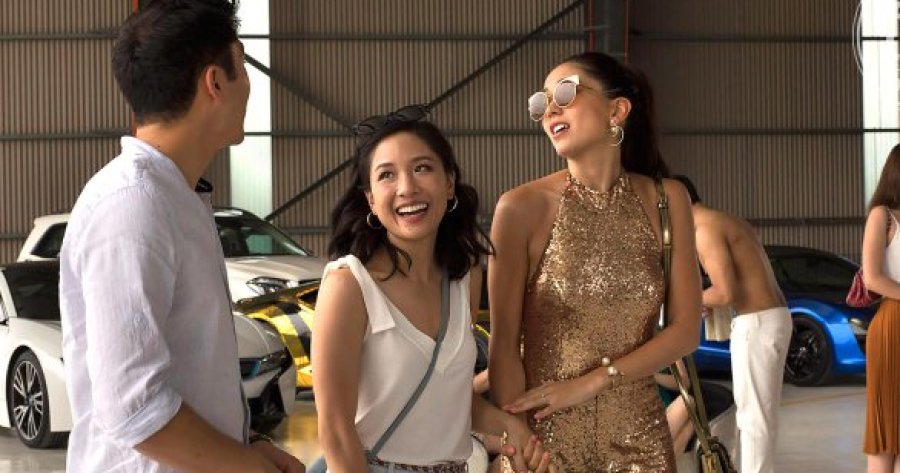 Are these people kidding? I was so angry I couldn't think. I had to cancel yacht-viewing for some alone time to compose my thoughts.
Okay, first and foremost, this movie is not racist. How dare they watch a two-minute trailer and assume the entire movie is racist? That's like seeing one picture of my flawless, custom-built walk-in closet on Instagram and assuming that it's my only closet
You don't know the half of it. I have to share space with my husband's golf club collection.
But that's beside the point. The point is that us rich people are a persecuted minority too, just like the Wakandans in America. Although we contribute so much to Singapore's economy, the country refuses to even acknowledge our existence.
If you want to know what it's like to be truly invisible, try being a Crazy Rich Asian.
Every time you turn on the television, it's always heartland, heartland, heartland. There are a million and one shows about 'average' Singaporeans doing HDB things in Toa Payoh or whatever, but not a single episode on how hard it is to book a last-minute flight to Milan.
Our politicians are no better. When the Ministers make speeches, all they care about are 'everyday' problems like water prices and GST vouchers and Smart Nation. It's as if us rich people don't even appear on their mental radar.
What about parking in landed estates? Or the jams along Bukit Timah road every morning? My husband missed a shareholder meeting on Tuesday because he was trapped in his Maserati, but my MP laughed it off when I raised the issue at his meet-the-people session.
Is there no 'I' in people? To think that I've wasted an evening at his tiny office when I could be watching my daughter's violin recital!
Do you see why I'm so angry about Crazy Rich Asians now? WE finally have a movie to call our own, where WE are being represented fairly on the big screen. But all you people do is nitpick. Instead of celebrating this win for true minority representation, you choose to take what little we have away from us.
We ignored all those jibes about being high-SES.
We kept quiet when Jack Neo's movies featured not a single High Net Worth Individual.
We even stayed silent when everyone mocked us for not speaking proper Singlish despite our best efforts to leh.
Those days of silence are over. I am tired of having my rights trampled on by the flip-flops of so-called regular Singaporeans. I'm tired of being excluded from our national narrative on account of my fabulous wealth.
Our country needs to know that crazy-rich Singaporeans are Singaporeans too, and not some elite, shut-off tribe that exists as a punchline for your Mediacorp sitcom.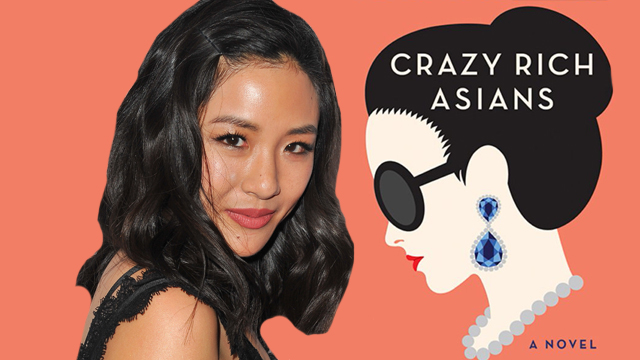 I don't think that poorer Singaporeans can understand just how hurtful their attitudes are. The other day, I was fetching my son home from ACS Barker when he piped up from the backseat:
"Mom, someone called me atas in school, what does atas mean?"
My pulse raced, and I had to ask my chauffeur to pull over. In my naivete, I believed that an inclusive institution like ACS would shelter my children from such offensive slurs. I believed it would protect my kids from society's privilege-shaming.
But I was wrong, and I cannot see a day when my yoga studio and his polo classes will ever be accepted.
So I hugged him and told him the truth: "Anthony, listen to mommy. Never let anyone tell you that you're not Singaporean because you're crazy rich. You have a place in this country, same as everyone else. Polo lessons and swimming pools are nothing to be ashamed of.
"Until the day you leave for Yale, you'll always, always be a Singaporean."