All photos by Stephanie Lee for RICE Media
The first thing my sister said when she went back to work-from-office was: "Damn, I forgot how annoying wearing bras was."
To which my brother replied, "Too bad, you have to wear a bra to work."
My sister and I shared a 'he just doesn't get it' look. Because whether your job involves you being out and about or sitting at a desk, every bra-wearing person knows wearing underwire bras for extended periods of time hurts. They're a literal pain in the back. And the arm. And the neck. And the shoulder.
Thankfully, the pandemic was a watershed moment for bra-wearing people. For one, I could scoot up real close to the camera–my chest fully hidden–and have blissful braless Zoom meetings. Zoom meetings where I didn't have to have my camera on? Even better. But now that we're going back to the office, I don't want to go back to wearing stiff underwire bras.
Forget my brother–no one else seems to get it, either. I have friends who frequently go braless, but they're perceived as near-crazed radicals by others instead of women who simply want more comfort in their lives.
And, okay, fine, maybe going braless in the workplace isn't the thing to do right now since plenty of women still want to maintain a sense of professionalism and modesty at work. So, this is where bra alternatives come in–it's a big change from having to count down to the moment I get home and slip out of my bra.
The Bra-ternatives (and the Upsides)
I toyed with the idea of wearing bra alternatives–I was slightly familiar with nipple stickers (also known as 'pasties')–to work, but I still felt like a heathen for even considering it.
Bizarrely, they can both slip off too easily from sweat and be too sticky, depending on which pasty you're using, your skin type, or the duration you leave it on for. Singer Lizzo once struggled with the latter problem and panicked on an Instagram Live stream about it.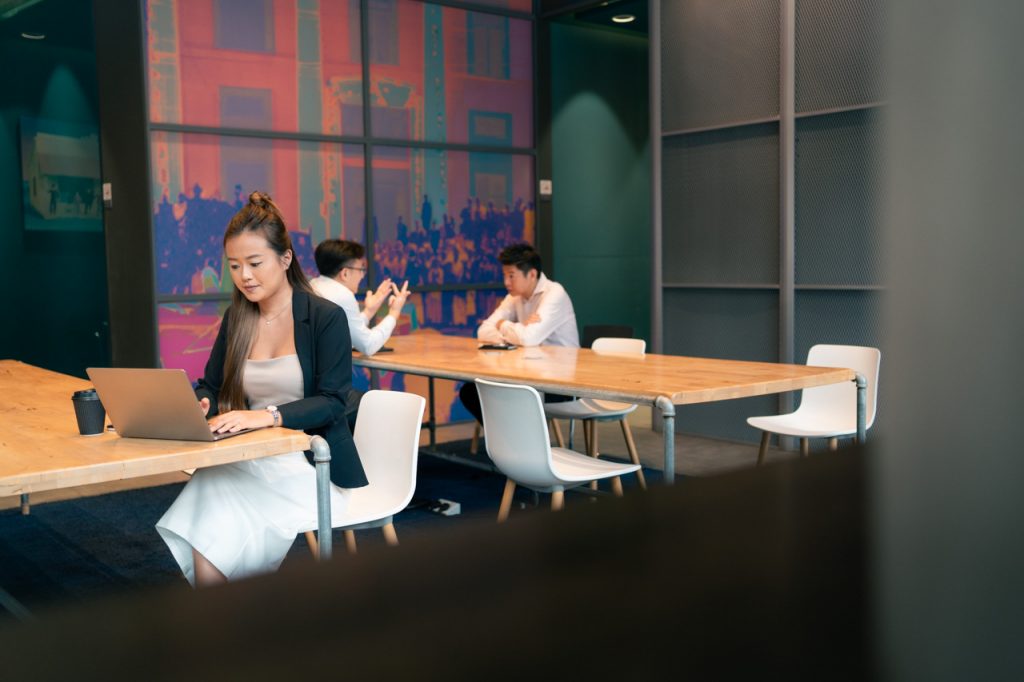 But pasties aren't the only bra alternative. Padded clothing has existed for as long as I can remember, and they seemed like a more realistic option to wear to work.
Padded clothing, like tops and dresses, has all the style and charm of normal tops and dresses, sans the irritating need for a bra. Instead, the pad comfortably supports one's breasts, letting it safely meet workplace modesty guidelines.
(Also, a lesser-known perk of padded clothing: One less article of clothing to wash. You're saving on detergent!)
Companies are innovating in the field of bra-free clothing at the speed of light–after all, there's now an abundance of women who want to try out different styles of clothes, not just 'safe' blouses or tees that accommodate underwire bras.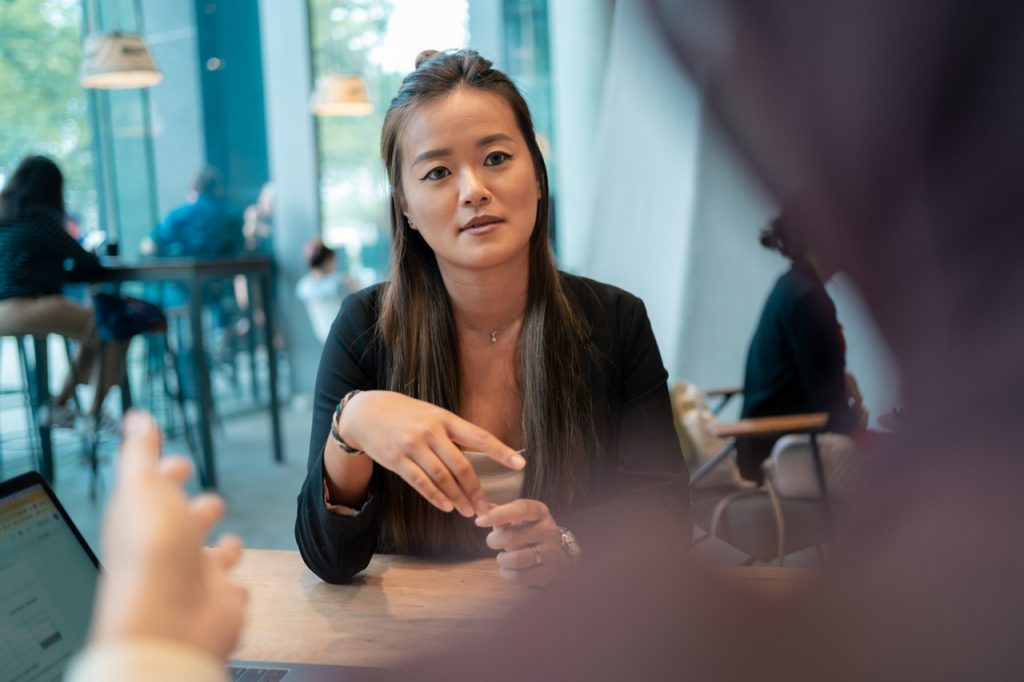 As a young writer still in university, I've yet to work a full-time job, so colour me surprised when a female HR employee filled me in on all the ways bras could go wrong.
For instance, since traditional bras have straps, women in some fields have to be sure to make sure the straps aren't showing just to be seen as credible and respectable. Dark-coloured bras are frowned upon, keeping people on their toes about whether their bra can be seen through their blouses. An alternative can and should exist to get around these issues.
Going Bra-Free Shopping (Like Duty-Free Shopping, But Better)
As a lifelong underwire bra-wearer, I had no experience with bra alternatives.
I'm a simple dresser, and I like it that way: A shirt, pants, a bra, underwear, and I'm ready to head out.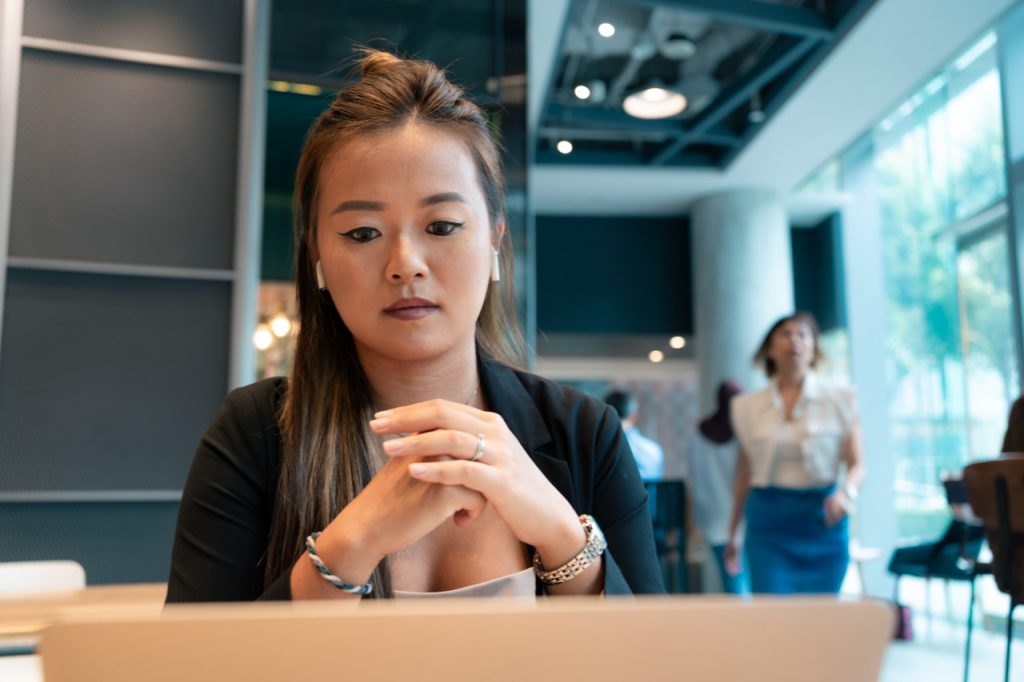 Plus, I find that putting on a bra is the most time-consuming part of the dressing experience, and any way I could shorten the time getting dressed would be a boon. As a natural result, I jumped at the chance to try out padded clothing, excited at the prospect of integrating my shirt and bra together, and trying out entirely new styles of clothing.
For those who wish to maintain professionalism and stay stylish, places like Love, Bonito have been working on bra-free alternatives. Their collection has evolved over the years–for instance, becoming more size-inclusive, which is something I personally appreciate as a larger woman. As a larger woman, I've felt, in the past, that I was constrained to certain styles of clothes just because of my body shape.
So, I endeavoured on my own Tour de Padded Clothing, looking through Love, Bonito's bra-free collection and choosing some pieces for myself. I promptly added two cross-back tank tops and a swing dress to my cart.
Gere are some outfits I decided to get, in no particular order:
1) This jumpsuit that complements broad shoulders and long legs–this one feels like a nice outfit for a casual day at the office.
2) Mid-rib cut dresses, which I wasn't even aware could be turned into padded clothing! This dress flares out at the bottom, making it a very pretty outfit for both work and dinner at a nice restaurant in the evening.
3) Daring plunging necklines, such as the Della Padded Crop Top, perfectly suited for a party after work!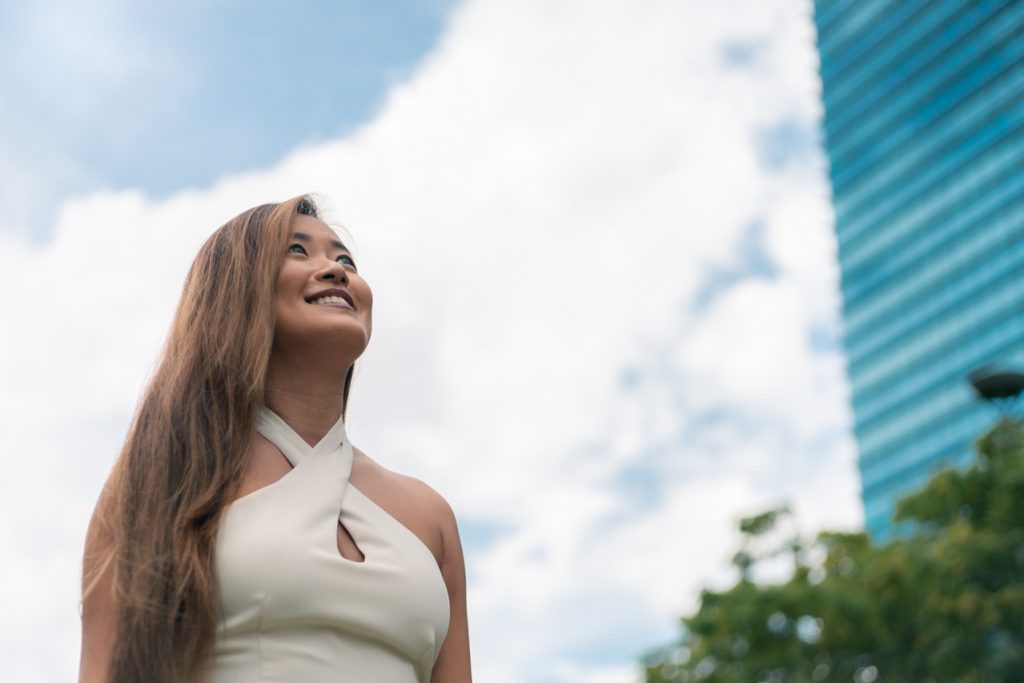 As I adjusted the padded blouse that I'd ordered, I realised it supported my breasts in pretty much the same manner as an underwire bra, without any finicky clasps or straps to work with. The bra pads were just… there, fully integrated into the blouse, which was a novel but certainly welcome experience.
I walked around the house in it and definitely noticed that the support wasn't perfect for women with bigger breasts–I sometimes had to adjust my breast back into place. Overall, it still felt natural and comfortable to walk around in these padded styles.
When I took the blouse off to try the dress I'd ordered, I reflexively went to unclasp a bra that wasn't there. I was over the moon at this moment–knowing that if I chose to continue wearing padded styles, I could live this moment over and over again. I don't buy clothes often, so I decided that my next buy would have to be something padded. It was just too convenient and comfortable to ignore.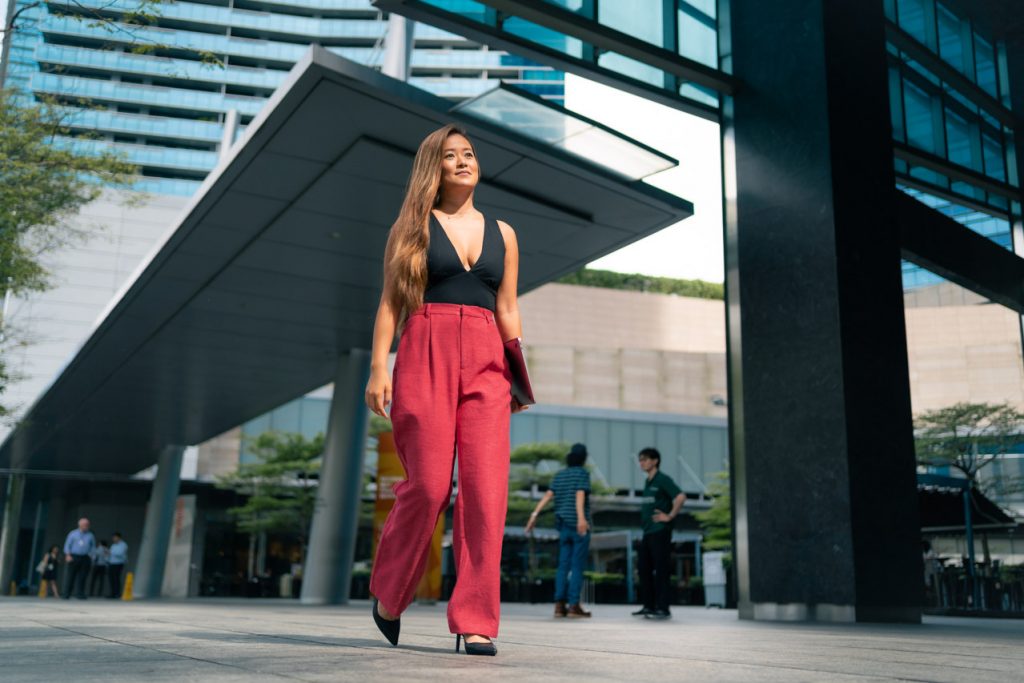 The next step–and the real test, in a way–was wearing it out of the house.
The Bra-Free Side of Life
I decided to wear a full-length dress, specifically this one from Love, Bonito, to a school event–a school-wide party that would essentially have the whole school in attendance, and even some distinguished alumni.
There would be lots of getting jostled around, lots of waving my arms above my head, and probably some running involved…
To say I was nervous is an understatement.
But that didn't happen. In fact, I felt pretty happy the entire time I was at the fair, partly due to what I was wearing. It was simple but stylish, and it was a style I'd never gotten to try before but now loved. That gave me enough confidence to saunter into my internship workplace in the same outfit a week later.
Love, Bonito's padded styles had relieved me from the burden of the bra while still letting me look professional and adhere to my workplace's dress code. I got through that day at work confidently and comfortably.
And I looked good doing it, too.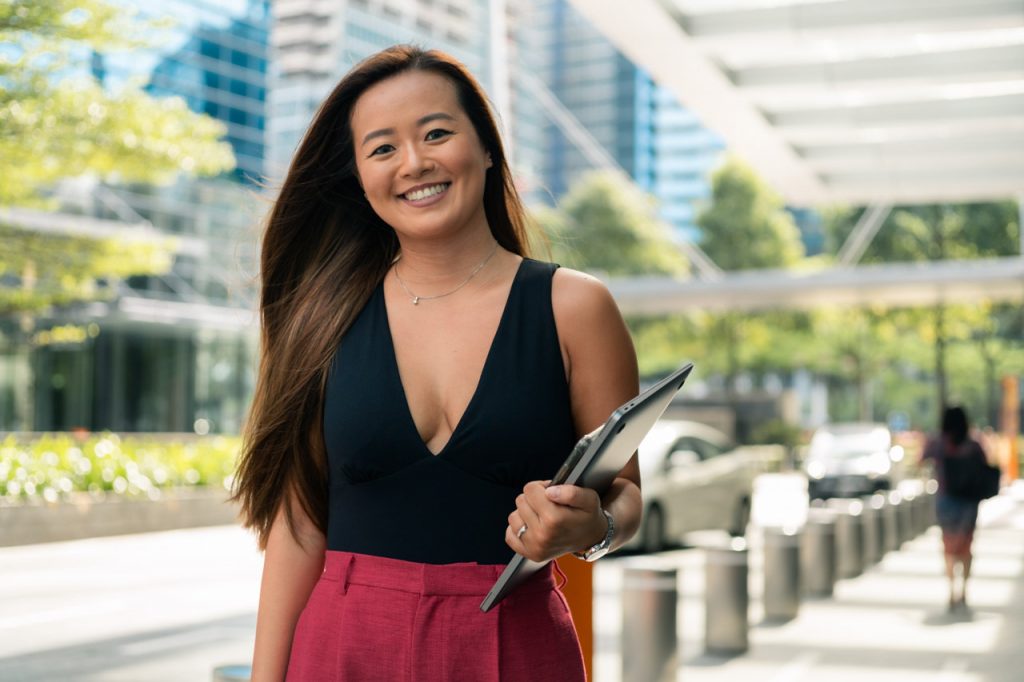 ---
Want some padded clothing of your own? Head over to Love, Bonito's website to grab your own padded dresses, shirts, blouses, and more.