Drop by any hawker centre during lunchtime, and you'll find a surprising array of accouterments left unattended on its tables. Tissue packets, umbrellas, water bottles, and bags serve as sentries, guarding their owners' seats. 
Singaporeans generally don't have to be hyper-vigilant about their belongings—things stay where they're left. Most of the time.
Lest we forget that bad eggs exist, a recent community library initiative in a Boon Lay void deck—meant to spread the joy of reading—ended up exposing the ugly side of things. 
The chairman of Boon Lay View's residents' network, known only as Hengster Kor, had collected books and shelves from his neighbours and friends. He spent hours setting the library up on Monday, April 24. 
Less than a day later, however, he was dismayed to find two shelves stolen.
And on Wednesday, the library was swept clean of its books. Weirdly enough, the books were returned hours later.
Can We Trust Each Other?
Despite the library's less-than-smooth opening, Kor still appears remarkably positive.
He told The Straits Times: "I wish to believe that it was an honest mistake. Although many people have told me to install CCTV (closed-circuit television), I think that will defeat the purpose of wanting to create a common space in the community that is built on trust."
We're left to wonder: Is the man too optimistic? A little idealistic even?
When it comes down to it, all community initiatives hinge on people not being assholes.
Sometimes, they work. For example, in January, one family in Siglap set up a vending machine outside their home to dispense free drinks for delivery personnel and drivers. The project, which operates on an honour system, seems to be still running smoothly. 
Other times, the initiatives remind us why we can't have nice things. 
Case in point: Umbrella-sharing project Sharella. Launched in 2017, it was the brainchild of several Republic Polytechnic students to solve the problem of unsheltered pedestrian crossings near MRT stations. 
Small kiosks were set up near the crossings and stocked with umbrellas. The idea was for pedestrians to borrow the umbrellas on rainy days, use them while crossing the road, and return them on the other side.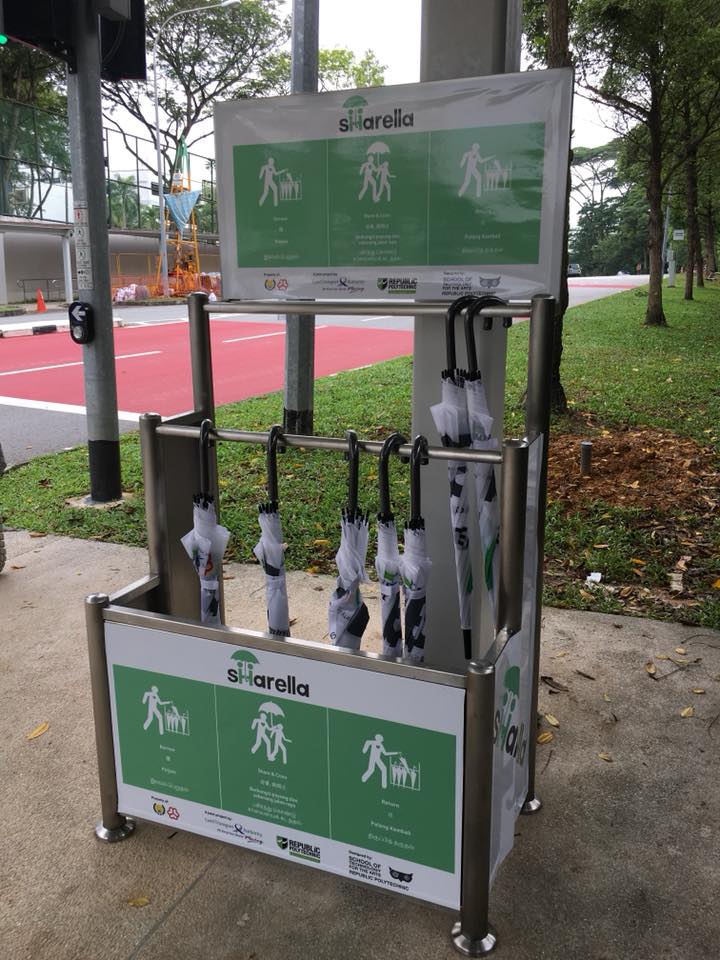 Alas, all 20 of the umbrellas put out were stolen on the project's launch day. Up till 2019, members of the public were still stealing umbrellas, reported Mothership.
On the bright side, the initiative is still alive and kicking, and some of the stolen umbrellas have been replaced by donated ones from residents.
Speaking to TODAY, one resident expressed her disappointment at the missing umbrellas and suggested that the authorities install CCTV cameras to deter the thieves.
This begs the question: When CCTV cameras aren't watching, can we Singaporeans be trusted?
Singapore's Safe. At What Cost?
Singapore is famously safe. We've topped Gallup's Law and Order Index seven years in a row, some people leave their laptops unattended in cafes, others chope tables with phones, and many shops don't even lock up properly.  
But perhaps this sense of security has more to do with the ubiquity of surveillance cameras than the graciousness of our people.
After all, with 18.04 cameras per 1,000 people, per research by Comparitech, Singapore is among the most surveilled cities in the world.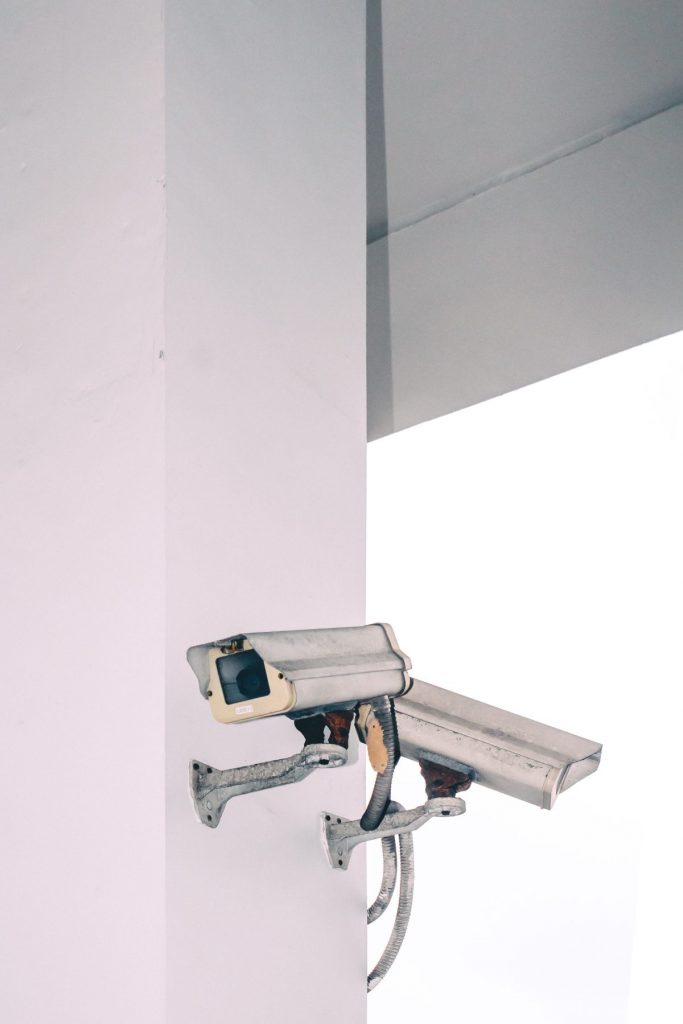 There's something dystopian about seeing a surveillance camera every few steps you take, but that's slowly become a reality for Singaporeans. In fact, the presence of CCTVs is likely to intensify. A 2021 CNA report said some 90,000 police cameras have been installed islandwide. By 2030, the number is expected to balloon to over 200,000.
It's not enough that we're constantly under the watchful eye of the authorities. Singaporeans are also taking it upon themselves to keep an eye on each other. Though illegal, more homeowners are installing CCTVs outside their homes in the name of guarding against theft and harassment, retailers told CNA. 
For what it's worth, surveillance cameras are a bane for crime—since their installation in 2012, police cameras have helped the authorities solve over 5,000 cases. Rates of housebreaking in HDB estates and theft from motor vehicles at carparks have also fallen. The teen who humped a cat was also arrested shortly after his identity was shared online via CCTV footage.
However, just as surveillance is used to protect, it can easily be used to control. Data gathered can easily be misused, scholars have warned. 
Under the Community Disputes Resolution Act, HDB residents in Singapore aren't allowed to install CCTVs outside their flats as this surveillance constitutes "unreasonable interference" with their neighbour's enjoyment or use of their residence. 
What then of the thousands of electronic eyes watching us wherever we go?
Of course, the CCTVs aren't going anywhere. Short of something like The Purge, we'll never really know how nice Singaporeans really are to each other when no one's policing them.
Singapore's safe, no doubt. But is it because of our innate graciousness or widespread surveillance? Start removing the CCTVs, and we'll find out. 
---
If you haven't already, follow RICE on Instagram, TikTok, Facebook, and Telegram. If you have a lead for a story, feedback on our work, or just want to say hi, you can also email the writer at kim@ricemedia.co or at community@ricemedia.co.