Photography by Thaddeus Loh for Rice Media.
It's a dull afternoon on a Thursday and you're struggling to stay awake at work after a big lunch. You're jolted awake by a notification on WhatsApp, a message sent by a name you vaguely recognise. It's your friend from secondary school—the one you were buds with but never managed to get in touch with again after O-levels.
After a round of pleasantries ("eh long time no see!"), he invites you for a round of drinks after work to catch up. Anywhere is good, he says, so you suggest a spot nearby. He's down, and you're looking forward to reconnecting.
You find him later on at the place; he's earlier than you so he managed to find a quieter table. Each of you remark on each other's physical appearances and reminisce about the hijinks you got up to in the old days, including the time you almost got seriously injured. Speaking of which, he says as he pulls out an iPad, how's your financial situation, he asks.
Great. Another one that wants to sell you insurance plans.
Such is the trope commonly echoed in Reddit threads, dinner conversations and water cooler chats. If there's one thing that can unite Singaporeans, it's the annoyance and disregard for insurance agents — people who more or less have the hapless reputation of preying on loved ones and the financially less-than-savvy to fatten their bank accounts.
Heck, even the title 'insurance agent' is being avoided these days due to the social stigma it holds. 'Financial consultant' is the commonly-known title now.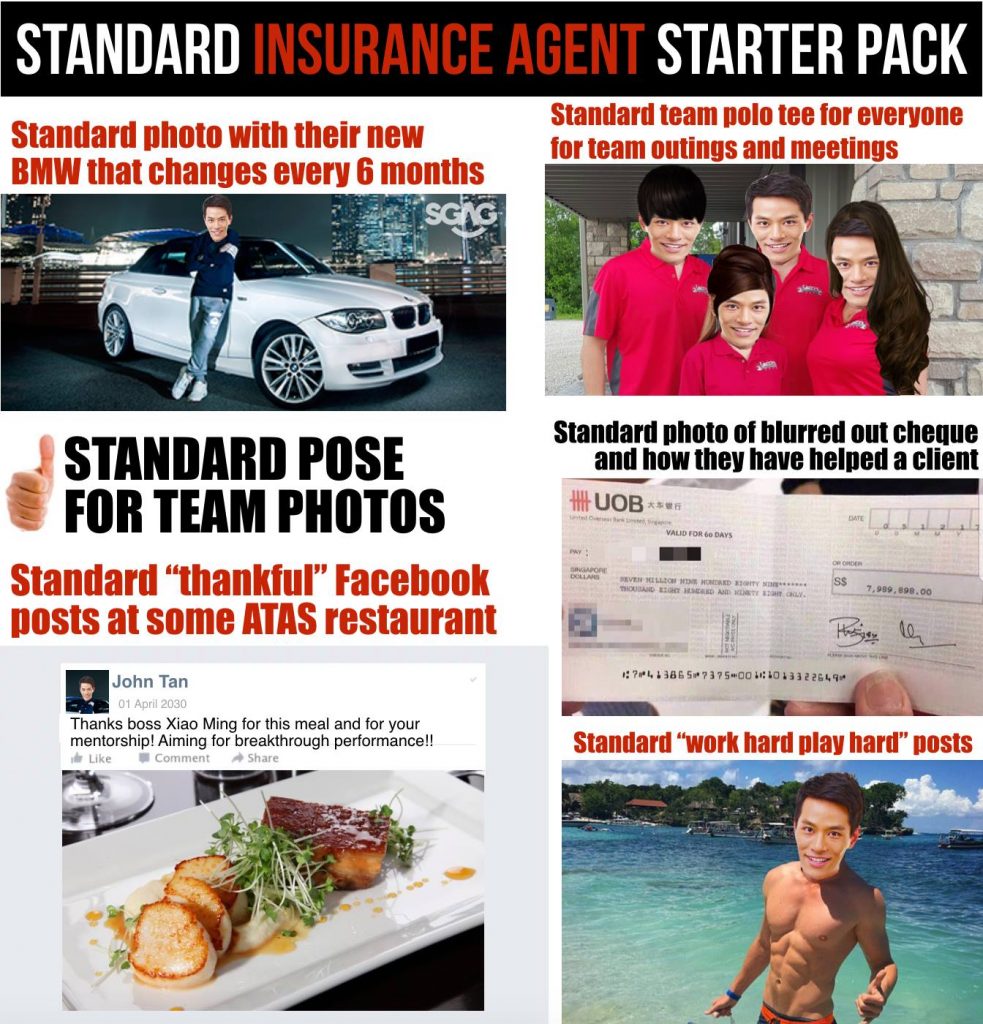 But I think the biggest transgression they're discredited for is their opportunist inclinations. Not necessarily a bad trait to possess, but it can become an issue when it affects friendships. Pitching to long-lost buddies; getting passive-aggressive; guilt-tripping those who are still undecided… that's not how camaraderie works. When social circles become prime hunting grounds, you can see why the distrust in financial consultants exists.
Plus, it doesn't help that some of these financial consultants are financial flaunters. Stop me if you've seen this before: a curated Instagram grid by that one financial advisor friend you know filled with selfies of themselves in suits, flashy cars, expensive watches, and motivational quotes in unmotivated fonts. Honestly, the displays of wealth and Vaynerchuck-worthy #hustlehard mawkishness is pretty much a joke now.
Naturally, not all financial consultants are materialistic blowhards. What has rung true, as I've learned from speaking to AIA financial consultants, is that they've indeed turned to their pool of friends and acquaintances to build a base of clientele.
But there are other little-known truths as well, like how many of these financial consultants sincerely do want to help their loved ones get better at handling money and planning for the future. Even if they do get shunned or spurned on the regular.
What I wanted to know from these agents is number one: how dare you? But mostly I wanted them to share their side of the aisle about why this tactic of poaching friends (both old and new) for business has been so prevalent.
High-flyer to Insurance Seller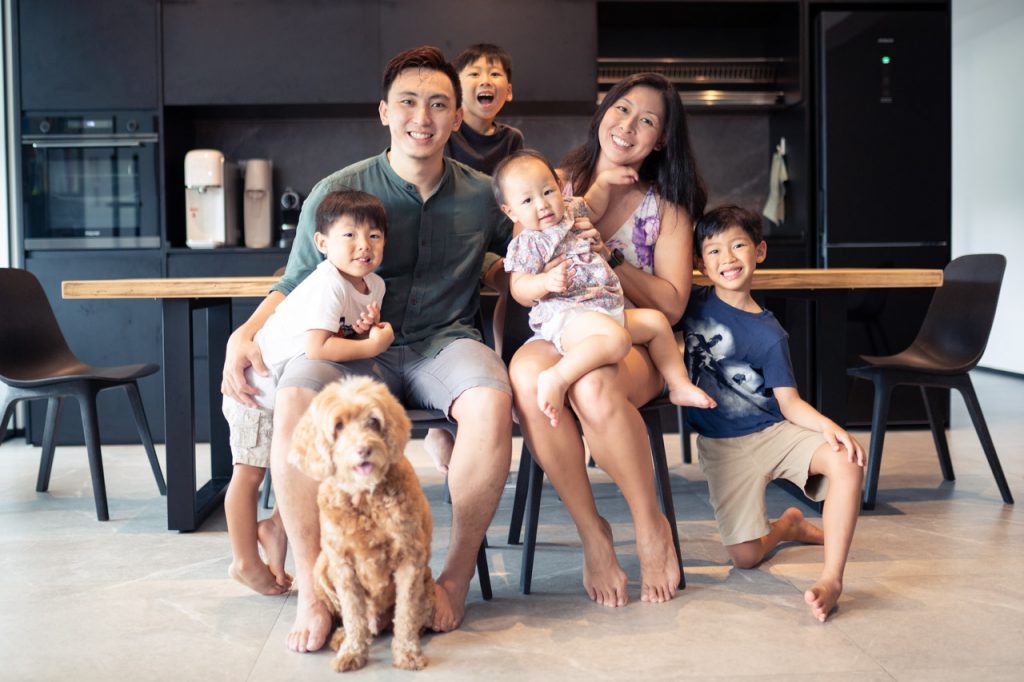 By all appearances, Jeremy had a high-flying career. Quite literally, since he was a regular in the Republic of Singapore Air Force.
Things could have turned out differently if the 32-year-old hadn't suffered an injury after nearly nine years in service. Funnily enough, it wasn't even a work related-injury — the ruptured ACL was sustained during a football match. But it was enough to leave him in a six-week hospitalisation leave following knee reconstruction surgery, a period of intense physiotherapy and introspection.
"I had certain goals which I set out to achieve when I joined the force. After spending about eight-and-a-half years there, there were some things that I saw myself on track to achieve… but there were also certain difficulties achieving some of the other things I was hoping to get done," he ruminates.
"At the end of the day, because I do not have full control over my career within the force due to the organisational structure as well as timing, I thought that I needed to embark into something different that I had more control over."
Ultimately, what the father of four wanted was to spend more time with his family, and managing his own time and his own business would allow him to have that flexibility. So in 2018, he flew the coop and made the hard pivot to join the insurance industry under AIA, even though he could have continued his service as a combat-fit personnel.
For anyone else, this would have been a shocking career shift: from handling the operations of ground-based air defence systems to selling insurance plans. For Jeremy though, financial planning runs in the family — his dad, mother and sister are financial consultants as well.
"Growing up, I've seen how my parents impacted the lives of many other families. The positive impact of proper insurance and financial planning was something that I always knew was a good thing," he mentions.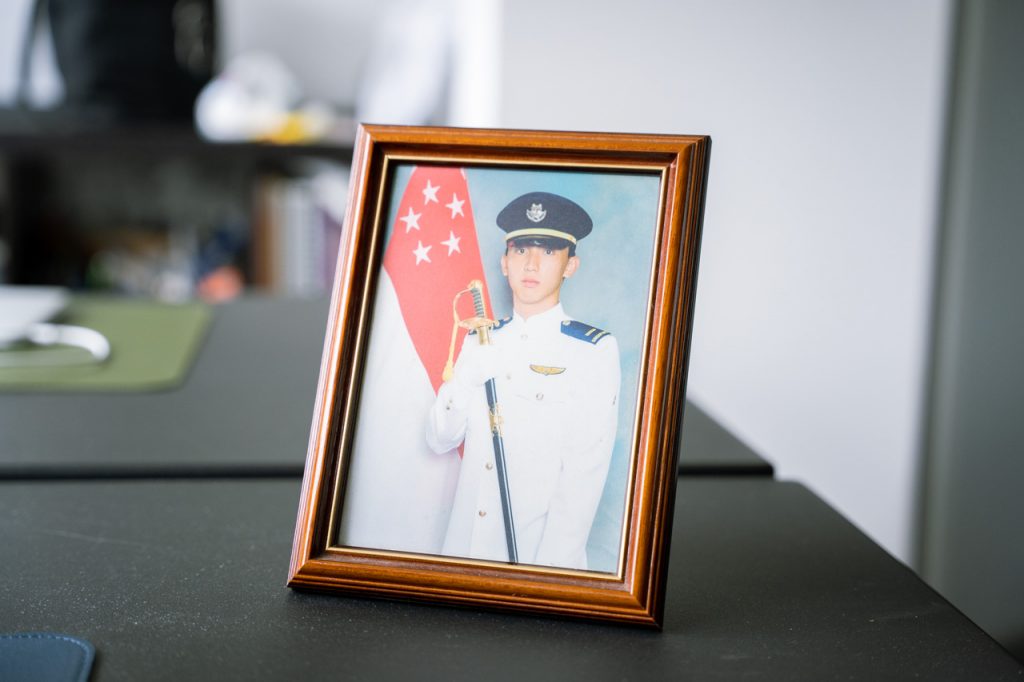 Already, the fact that Jeremy made such a dramatic career shift would be enough to indicate that he's not in it for the money. He affirms how his purpose remains clear as day: to make a tangible, meaningful impact on people's lives more than he could have in his previous job.
But the transition also presented a pickle. Though Jeremy had the full support of his wife, the reality was that he was moving from a job with a stable income stream to an industry where everything was fluid. In his words: "the sky's the limit, but the floor is also there right in front of you every month".
With two kids and one more on the way at that point in time, what became a priority was to provide for his family at the same level of comfort they enjoyed during his time in RSAF. He needed to establish a network of clients as soon as possible, and to do this, we would have to tap on warm leads.
In sales, the concept of warm leads and cold leads is simple. Cold leads are people who have no interest in the product you're selling; warm leads are prospects who do.
For many financial consultants like Jeremy, the definitions are tweaked: warm leads are his friends and acquaintances he already knew, as well as the referrals directed to him. Cold leads are the people he has no prior relationship with, whose contact details have been acquired through marketing campaigns, roadshows and those survey forms you might have filled up somewhere.
It's common sense that the fastest way to build a pipeline of potential prospects and confirmed clients would be through warm leads. Thus why you might have been at the receiving end of getting contacted by acquaintances who've suddenly started to express concern over your financial planning.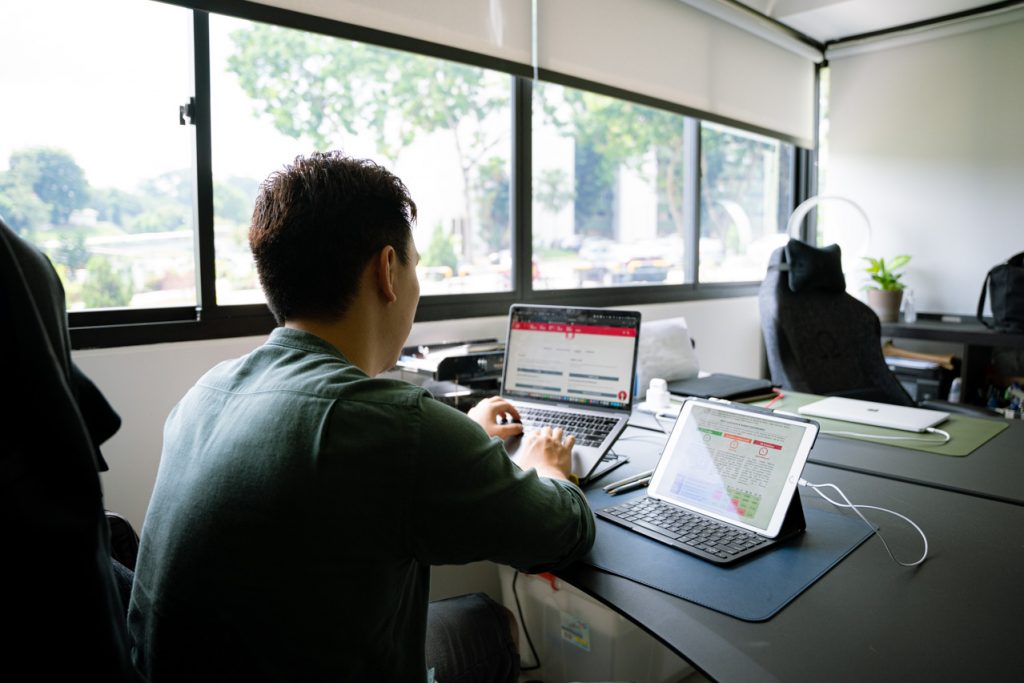 I imagine that for Jeremy — someone with the regimentation and discipline from his days in the military — wouldn't find it hard attuning a laser focus on getting clients. Even over the windows of our Zoom call, he exuded confidence and clarity on the goals he wanted to achieve and how to go about doing so.
"I would say that I took deliberate measures to list out people who I am in touch with and also people who I wanted to connect or reconnect with. Just to share with them that this [career] transition did take place," he shared about his early years.
"I would not deny that I was also searching for an opportunity to potentially introduce business. When this approach is made, I would always be very clear with them that every opportunity I have I will treasure, so I will ask them directly if there was any chance for me to also talk shop, talk business, talk financial planning with them, to go along with the catch-up."
After going through his closer circle of friends, he would also start re-connecting with long-lost acquaintances from his past. For this group, he would be more forthcoming with his intentions — socialising first via phone calls, Instagram messages and Facebook chats before introducing the business aspect of things.
It's a beneficial selling approach for Jeremy. If there is an acceptance to meet up to talk business, great. If not, he could still stay in touch with them should there still be some chemistry.
Ultimately though, he won people over through his personal conviction to help others achieve their financial goals — warm leads form 90 to 95 per cent of his current client base.
Rescuing Lives a Different Way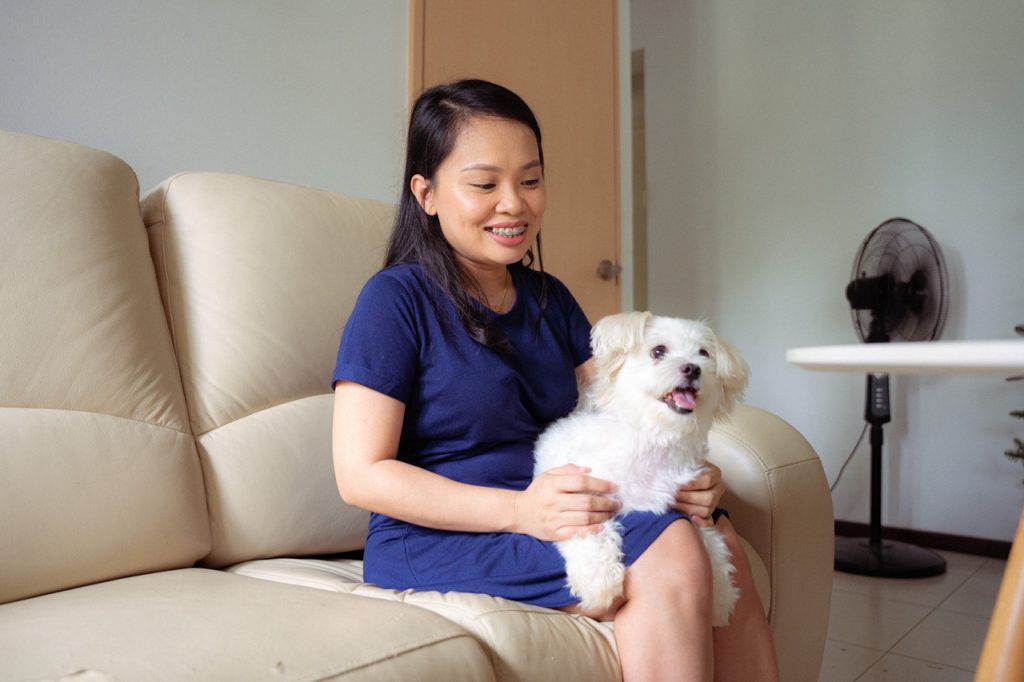 For Kelly, tapping into her warm leads for business proved to be lucrative as well. As a 31-year-old Filipino based in Singapore, she leveraged her network of fellow Overseas Filipino Workers (OFWs) here to great success across her six years as an AIA financial consultant.
Like Jeremy, she underwent a dramatic career pivot. Graduating from the Philippines with a nursing degree, she came to Singapore in 2012 to work as a licensed nurse in a childcare company. But even while working in healthcare, she nursed ambitions to work in the finance industry.
"Ever since I was young, I had an interest in how to handle money," she mentioned, sharing her curiosity about the upper class and how they accumulated their wealth.
Having grown up in a low-income household back home, she fully comprehends the value of money and how important it is to plan one's finances well. With no one around to educate her in financial literacy, she devoured books and online readings related to the subject, even as she was studying to be a nurse.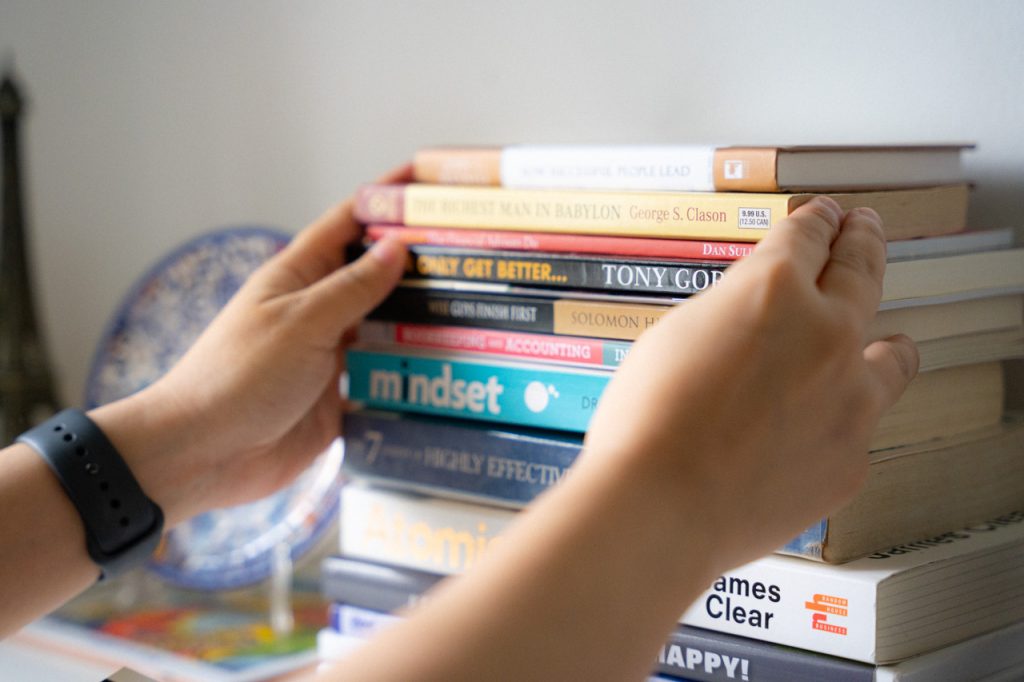 Opportunity came along in 2015 during a sharing session with a group of fellow Filipinos in Singapore who were also interested in learning more about personal finance, stock trading and investing. It was there that she met a friend in the industry who referred Kelly to AIA.
When she passed the exams and got her license as a financial consultant, her family had doubts, but they never stopped her from trying. Kelly was well aware too of the social stigma her job holds in Singapore, like how financial advisors seem to only get chummy when they need the commission or need to meet their sales targets.
"I was aware, but it didn't matter that much to me!" she laughs, affirming that many fellow agents she knows in the industry are "saving lives".
"I was actually very determined to prove myself, my family and the friends close to me that I can succeed with this chosen career by helping other people with their finances."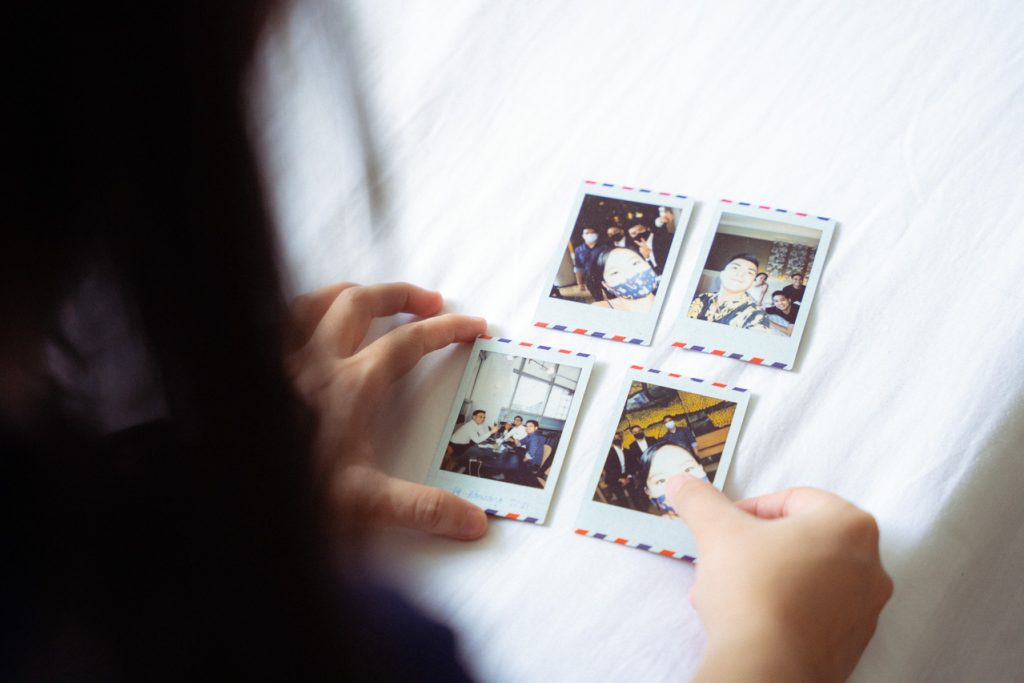 There's a reason why Filipino workers in Singapore are her target market too — she had a personal brush with hospitalisation here that racked up a $30,000 bill for an ovarian cyst surgery. Without Medisave to fall back on, she would have been mired in debt if it wasn't for her personal insurance coverage plan.
It's this anecdote that Kelly recounts to her compatriots as a way to sell her products. Currently, 90 to 95 per cent of her clientele are Filipinos in Singapore; people she connected with through friends, various sports clubs (she's an avid mountaineer and wakeboarder) and personal referrals.
After all, these are vulnerable people that she believes need help in financial planning and education — help that she could provide as an advisor with experience working in the healthcare industry.
The key to her career success, she says, is transparency and building long-term relationships with prospects. For Kelly, it's easy to separate friendship and business as she would always set meetings with an agenda when it comes to discussing finances. Otherwise, she wouldn't actively bring the topic up during social gatherings, even when meeting new acquaintances that could turn into clients.
The Pains of Being Pure at Heart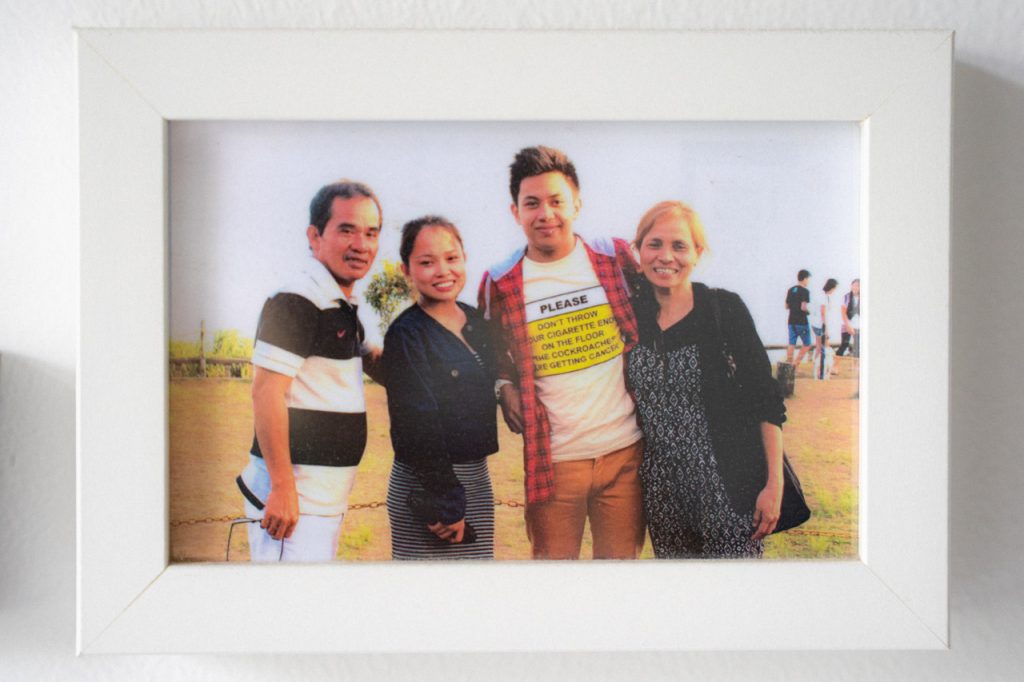 The through-line for both Kelly and Jeremy: they hold their responsibility as financial educators very seriously and have always been transparent to their loved ones about their intentions. As a Filipino worker in Singapore, Kelly knows the struggles of her compatriots. If they're being relied on to send money back to their families back home, they need all the help they can get with personal finance, no?
Kelly herself is a breadwinner. As someone who is supporting both her elderly parents and helping out her brother's business in the Philippines, she tries to inculcate personal financial habits within her loved ones.
I asked if she, like many other Filipinos working overseas, sends back balikbayan boxes to her family.
She only did it once when she first arrived in Singapore. The intention, Kelly says, is to not let them be too comfortable and dependent on her as an OFW.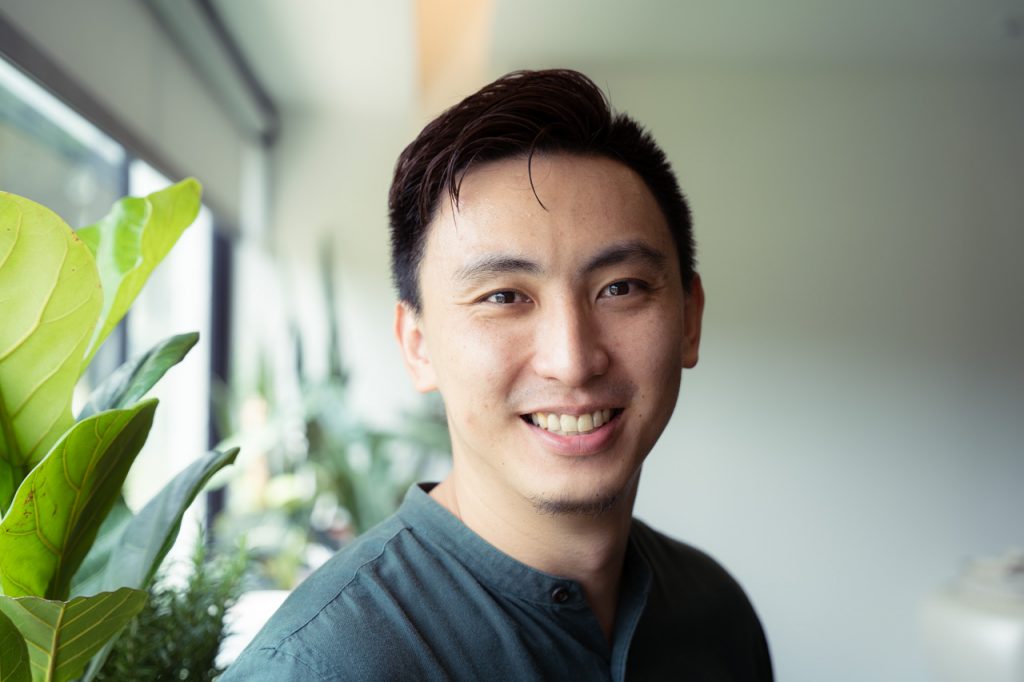 As for Jeremy, he has personally witnessed how proper financial planning tangibly improved the lives of the people his parents helped consult. Admittedly, he had been uninterested in the industry as a young man, but he eventually grew to appreciate the technicalities of the policies.
Plus, with a long-time personal connection to the industry, he genuinely believes in his responsibility to help his clients achieve their financial goals and cover all blindspots they might not be aware of. At the end of the day, he wants to exemplify something that his parents, his wife and his kids can be proud of.
Even as the two of them may be success stories in their own right — both have repeatedly made the cut for the Million Dollar Round Table — the inescapable social stigma towards financial consultants remains they are affected by.
"It really is a constant mental challenge — you either deal with rejection or gaps in business from time to time because the pay is no longer constant. Your esteem takes a beating from people telling you 'no'… sometimes you work so hard on planning a particular case and it falls through at the last minute," Jeremy reflects.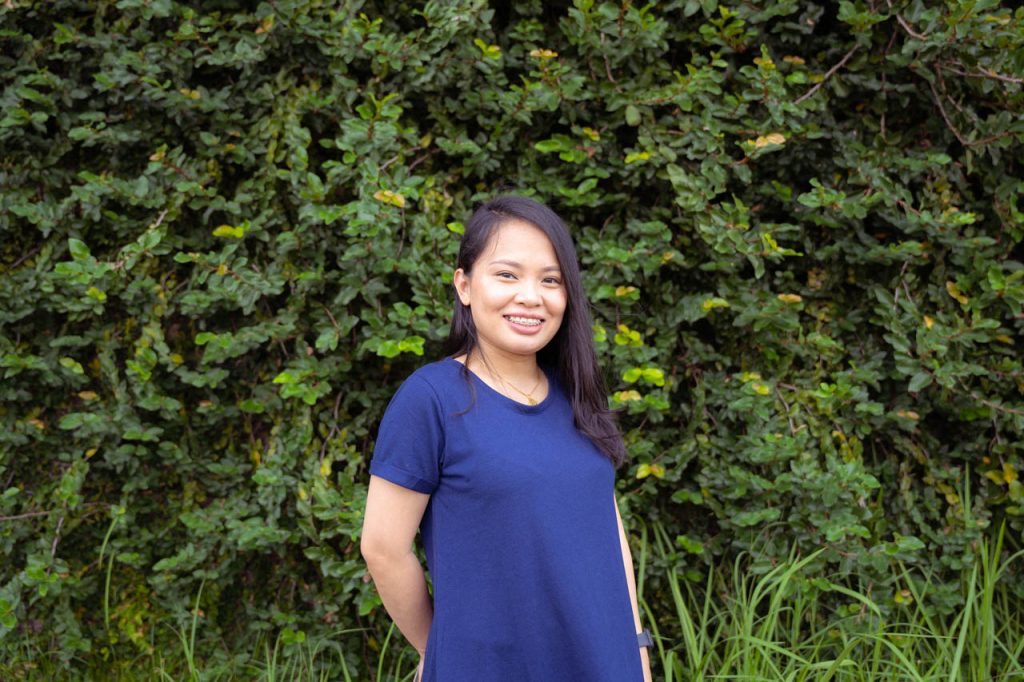 Kelly half-jokes: "I eat rejection for breakfast." Dealing with frequent rebuffs does get to her at times, but she remains steadfast in wanting to be of service to people in need.
The pressure to perform for clients is something they want the wider public to know as well. It's not all sunshine, butterflies or even supercars.
Jeremy points out that the commission they make from a single client makes up a fraction of their income in any given year. But you can't place a price on the life-long adverse impact of not executing proper financial planning for clients should any insurable event happen.
As a result, he doesn't face any moral conundrums in turning the people around him into clients. He believes that there is inherent value in providing financial advice and creating holistic solutions where everybody wins.
The same goes for Kelly, whose background allows her to stay grounded at all times.
"The value and work that goes into planning to keep a client financially safe are worth more than the commission I earn," she affirms.
Kelly and Jeremy have come to terms with the friendships they've lost along the way of their jobs. Both realise that it's the people who stuck around and supported them during their early years as financial consultants that matter the most.
So what if their friends are clients too? The tight-knit bonds they've formed as friends only serve as motivation to do right by them as customers.
---