All photography by the author unless otherwise stated. Above image: Unsplash.
As the holiday season rolls round, Australians are beginning to brace themselves for the influx of tourists that will undoubtedly grace our golden shores. Sun, surf and sand—that's what the nation Down Under does best.
And boy, do Singaporeans love visiting Oz.
In 2017, according to Tourism Australia, Singapore represented the 5th largest inbound market for tourist arrivals in Australia, while also ranking 7th for overall visitor spend in the country. Of this market, 213,800 Singaporeans visited Australia for leisure, with 76% of them repeat visitors.
The locations visited were, as you might imagine, the predictable ones: Perth, the Gold Coast, Sydney.
Unsurprisingly, however, Melbourne was the overwhelming region of choice, with just over 30% of inbound Singaporean visitors choosing it as their desired holiday destination.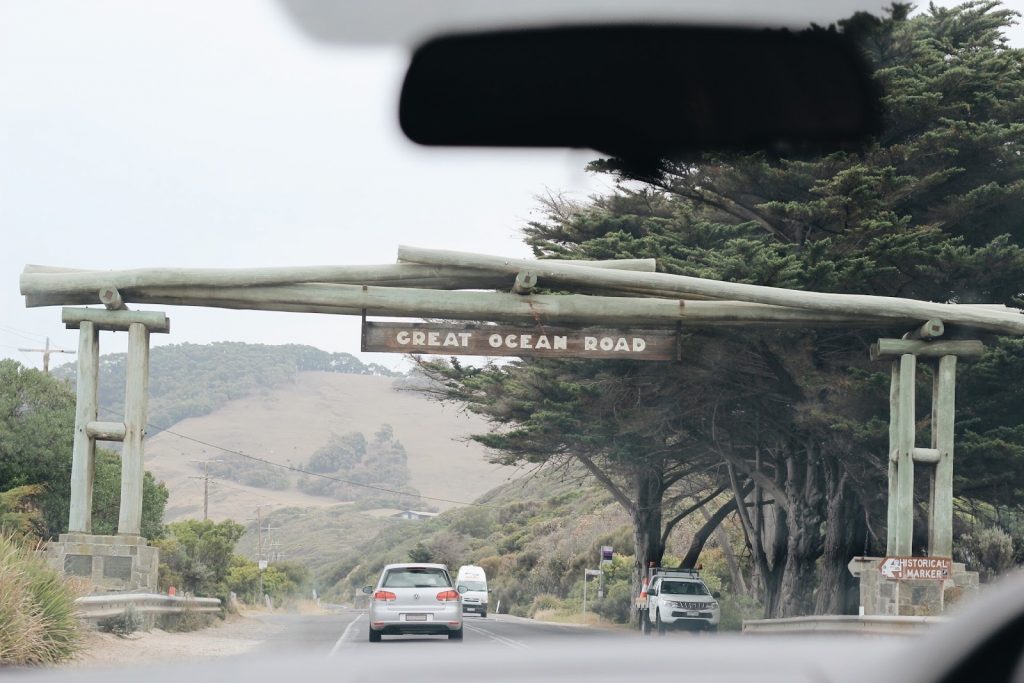 Having grown up as an Asian immigrant in Melbourne since I was 10-years-old, I've spent over half my life Asian people watching. Sounds creepy, but hear me out.
Specifically, I've been able to watch many Singaporean friends and family come through the land girded by sea, and consequently document how they spend their time. And there are some quirky patterns in their travel behaviour that consistently make me chuckle.
But before I continue, it's important for me to hedge my bets. This piece isn't directed at all Singaporeans who visit Australia. I do not want, nor do I need all the woke Singaporean travellers getting up in arms at me:
"That doesn't apply to all of us!"
"I've been to Uluru!"
"I've climbed the Sydney Opera House!"
I know, I know, many of you have diverse tastes! And that is incredible; travelling offers a plethora of opportunities to learn and grow. Yet for some us, we never fail to instead fall into a pattern of familiarity.
If you reject the food, ignore the customs, fear the religion, and avoid the people, you might better stay home. – James Michener
So what are some things Singaporeans consistently do when they visit Melbourne?
1. They shop till they drop
It will forever baffle me when Singaporeans come to Australia with empty luggages in tow.
"We're here to shop," they often say to me, grinning from ear to ear. And they really do mean it.
Whenever anyone from Singapore visits, a majority of their time is spent wandering factory outlets, hipster streets with novelty stores, or those strategically placed 'Made in Australia' tourist stores. Entering empty handed, many leave with bags and bags of clothes, Australian Made Koala plushies, and, admittedly delicious, nougat.
"Everything is 'Made in China' these days lah," they often protest, "Nice to have things made elsewhere!"
Last year, Singaporeans visiting Australia had a net spend of $1.4bn, and though the "everything is made in China" claim is a sound argument, I argue that one person can only have so many stuffed koalas before it becomes an issue of hoarding.
What I find more confusing is that Singapore is in itself a shopping paradise; there are sprawling shopping centres on every street corner and above every MRT station. The stores on offer are essentially the same in either country. In fact, I would argue that Singapore has a wider variety.
Also, why are Singaporeans buying thick Zara trench coats and Kathmandu puffer jackets? Unless you're planning on travelling to other winter-stricken countries (in which case, you're excused), you cannot possibly tell me they would get any more use in 35 degree heat with 80% humidity.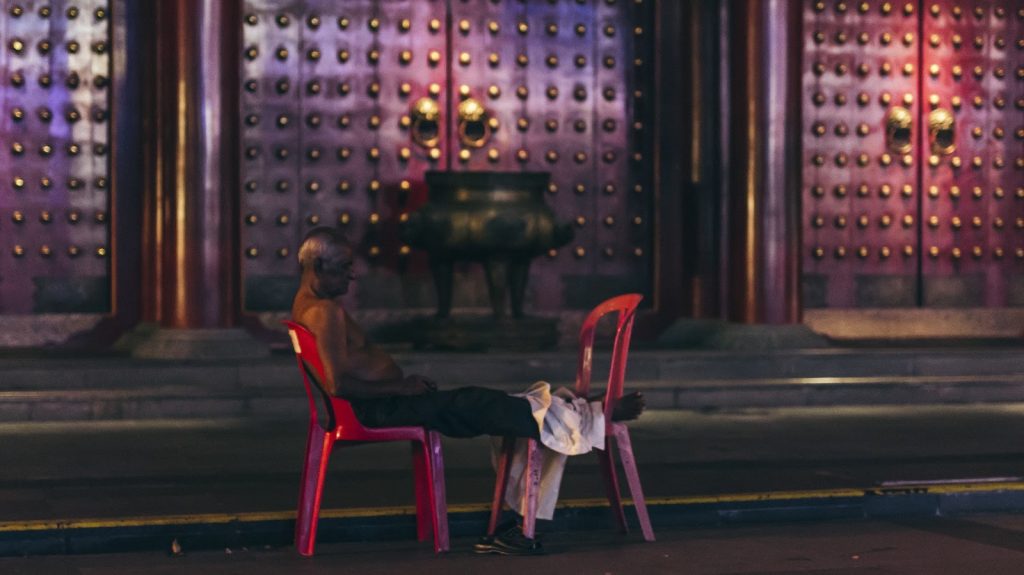 Stop being Hypebeasts.
2. Strange eating habits
Shopping and eating are concepts that go hand in hand. So it should come as no surprise to you that food consumption is another activity of choice for visiting Singaporeans. At the same time, it's not the eating I have a problem with; we all gotta eat. It's the kind of food they choose to eat that continually irks me. For example, older Singaporeans always stick to the cuisine they know.
"Where can we get good Char Kway Teow over here?"
"Let's get some Dim Sum."
"Let's just go to Papparich lah."
What … do you mean.
Singapore is a gastronomical dream! The Michelin Guide listed prawn mee, Hainanese chicken rice like no other, and fragrant bowls of laksa—oh the list goes on! Coming to Australia and only eating Singaporean cuisine is like being given the choice between Star Wars: The Phantom Menace or any of the original films and saying, "Maybe The Phantom Menace could've aged well?"
No, it's the worst Star Wars film in the franchise and Papparich in Melbourne is what Australian Asians eat to feel some semblance of home. It's good but it's not the greatest.
On the other hand, young adults that visit from Singapore flock to the opposite end of the spectrum, spending ridiculous amounts of money on overpriced brunch joints simply to revel in the ambience while sipping on a cold brew. It is safe to say that Melbourne's hipster brunch culture has irrevocably penetrated global culture.
The last time I was in Singapore, the rise in Aussie inspired cafes was evident. Upon entry of a joint like say, Paddy Hills, it becomes clear that Instagram is at the fore of everyone's thoughts—frantically snapping away at the delicately assembled deconstructed something-or-rather in front of them. #blessed.
However, Melbourne's food scene is so much more than subpar Asian food and the millennial staple of smashed avo on toast.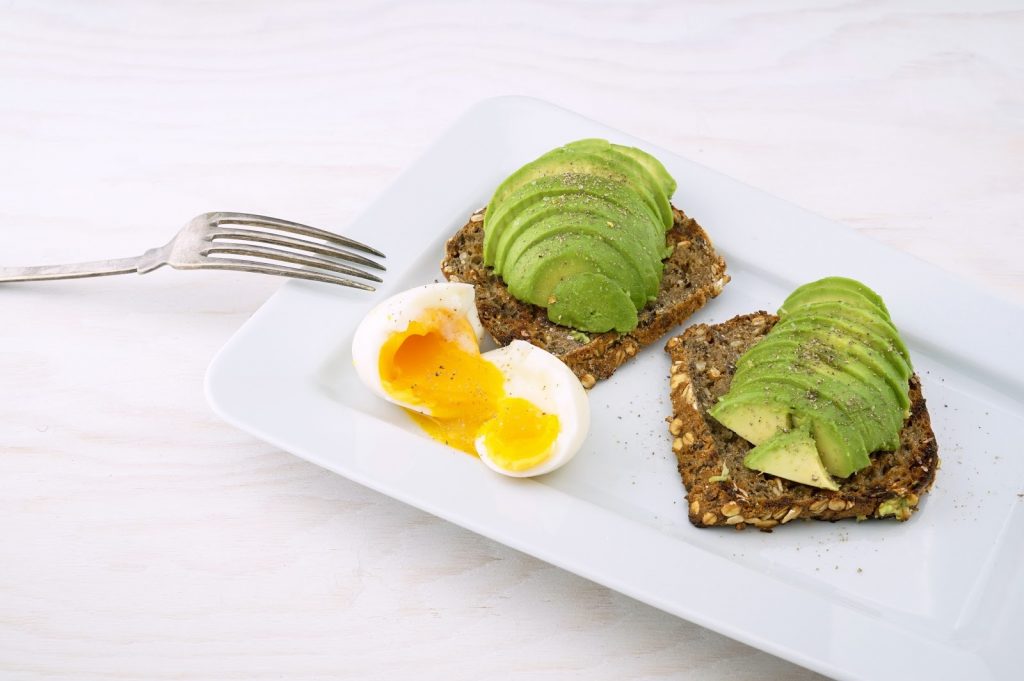 Instead, why not dabble in Melbourne's world class coffee culture, or drive out of the city and into the country? Some of the best baked goods are found in the 'Mom and Pop' owned bakeries present in tiny towns littered across the state. Most importantly, you definitely cannot leave without trying our cultural icon, the Halal Snack Pack (HSP).
What is a HSP, you ask?
According to author Isabella Kwai, a HSP is "Styrofoam box filled with meat and french fries" covered in garlic sauce and chilli sauce. An age old staple for the drunken night out, the HSP only came to prominence in popular culture during the 2015/16 Federal election campaign. Amidst political dialogue surrounding freedom of speech and xenophobia, the HSP became a symbol of Australian unity and tolerance.
Melbourne is a microcosm of life, and food is one of many avenues that provides insight into how multicultural our city truly is. Eddie Huang once said that food has become a social equaliser, and what better way to understand the fabric of a city than by sharing in a meal together, more so one that is vastly different from your own.
3. They always want to visit those bloody penguins
One final thing I always found myself doing whenever Singaporean relatives visit, would be a trip to Phillip Island. Famous for a whole host of different things, Phillip Island is one of a few places where you can see one of the largest penguin colonies return home from sea at sunset.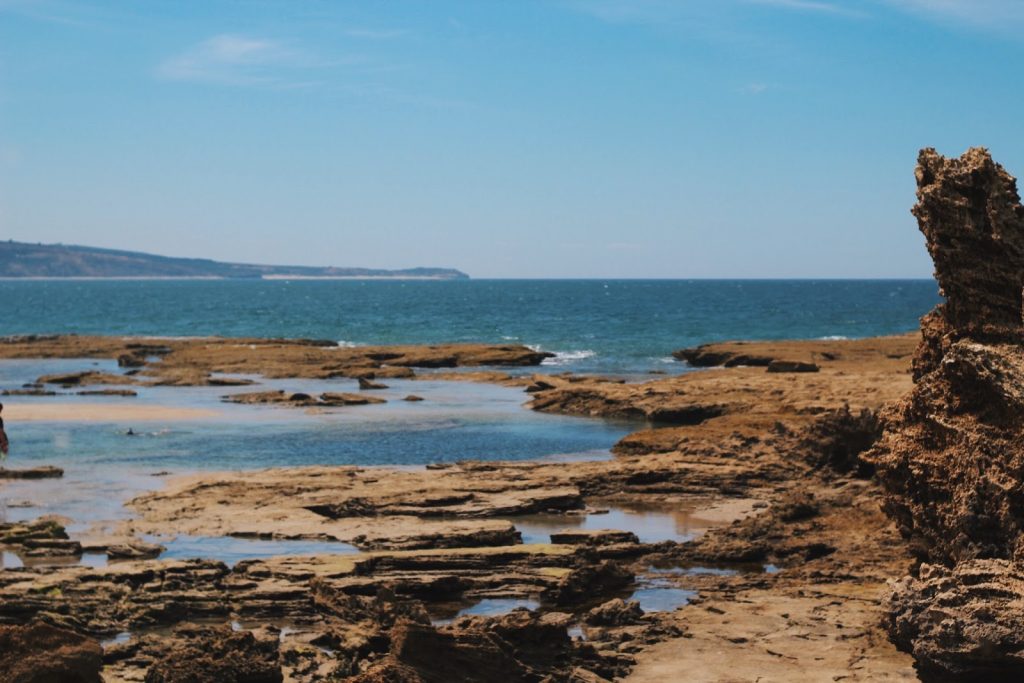 I won't lie, it is a pretty awesome experience. The first time.
After the third trip, the penguins begin to lose their novelty, and instead you start to notice some strange things.
The hordes of international tourists leave their rubbish everywhere, trampling on the natural flora with indifference. Worse yet, they have very little disregard for the penguins. I've seen tourists clambering over barriers, shoving their cameras with their flash on, right in the faces of the penguins. I've even seen a lady attempt to pick a penguin up with her bare hands. Wild times.
For the price you pay to get herded around with other manic tourists, you're better off spending that time and that money elsewhere.
I know what I want. I want it all. I want to try everything once. – Anthony Bourdain
But where else, Ryan? Where else would we go? Could just under a third of visiting Singaporeans be wrong about Melbourne?
Well no, they aren't wrong. Melbourne is a great city, it is a melting pot of culture. But there are more aspects to life than city living.
1. Rough it out a little
Venture a few hours out of Melbourne and you'll be greeted by some of the most stunning landscapes and scenery Mother Nature has to offer. From the Grampians to the Otways, you'll find scenic boardwalks, towering mountains and majestic waterfalls; there's a lot more than just Melbourne the city.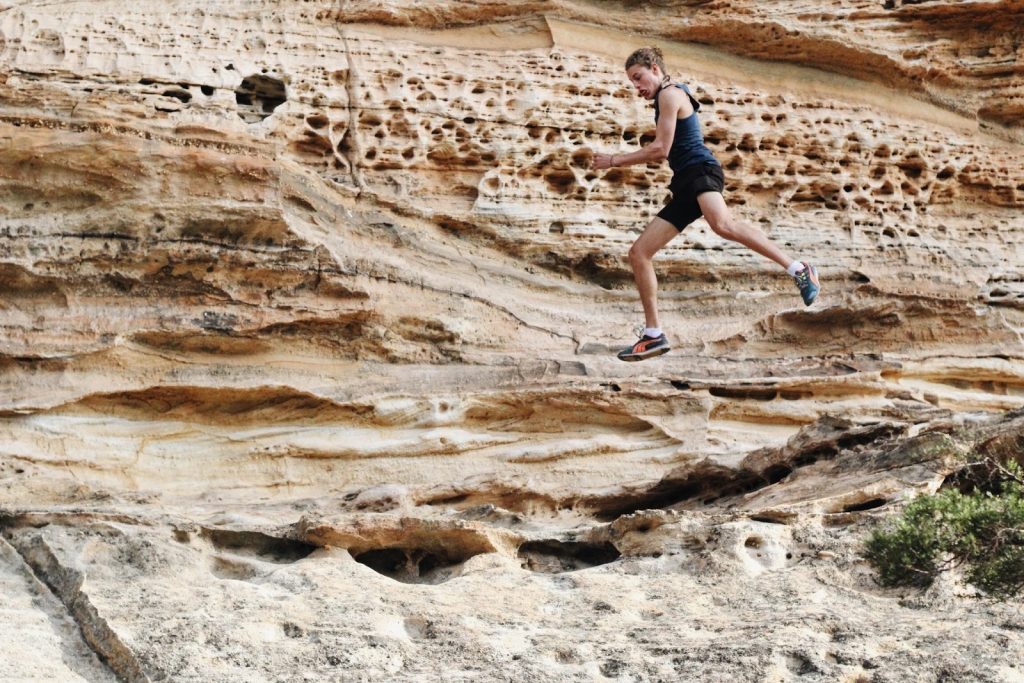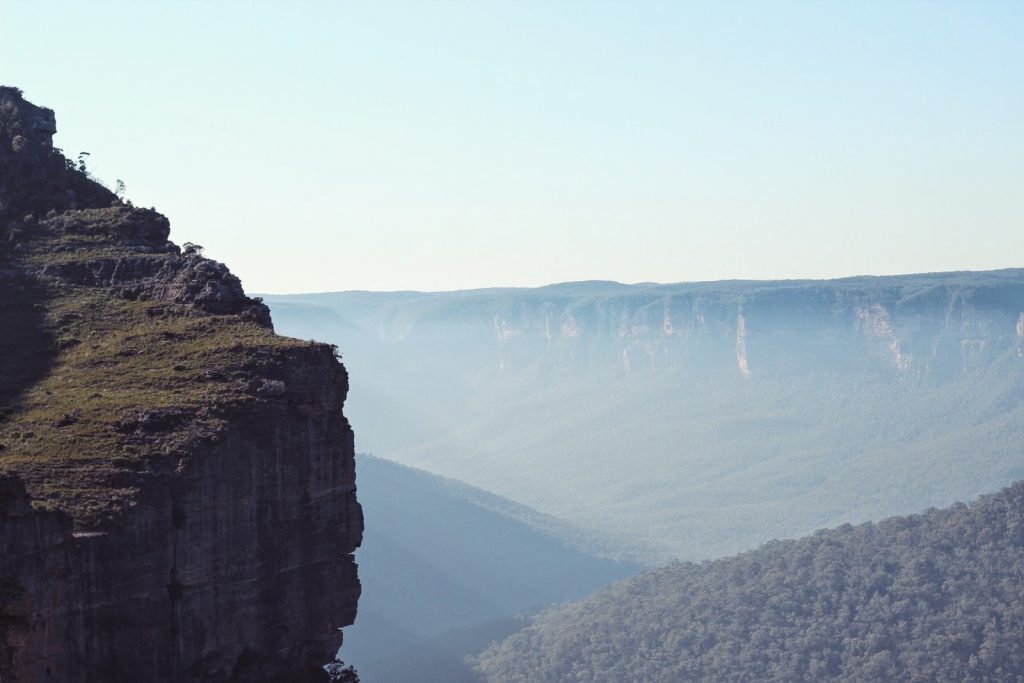 Hire a car, grab some camping gear and hit the road. Drive across state borders, hike the Blue Mountains, sit around a fire and camp under the stars. Going back to nature is just as therapeutic as it is cliche, but I promise you it'll work wonders for your mind and soul. City living, be it in Melbourne, Perth or Singapore, can wear you thin with its pre-occupations with status, expectations, and responsibility.
What better way to recharge than disconnecting for awhile and simply breathing in some stunning views?
2. Go to Tasmania
Once you've gotten comfortable with roughing it a little, my advice would be to hop over to Australia's most underrated state, Tasmania. According to Tourism Australia, Tasmania was visited by only 3% of inbound Singaporeans in 2017.
Tasmania is one of the most stunning, untouched places I have ever visited. In summer, the many trails around rivers and lakes provide much needed respite from the rising heat. The water is often crystal clear, reflecting the clear, blue skies that hover above. In winter, the national parks are transformed, covered in sheets of soft, white snow. Like a scene out of a warm German fairytale, walking amongst it feels otherworldly.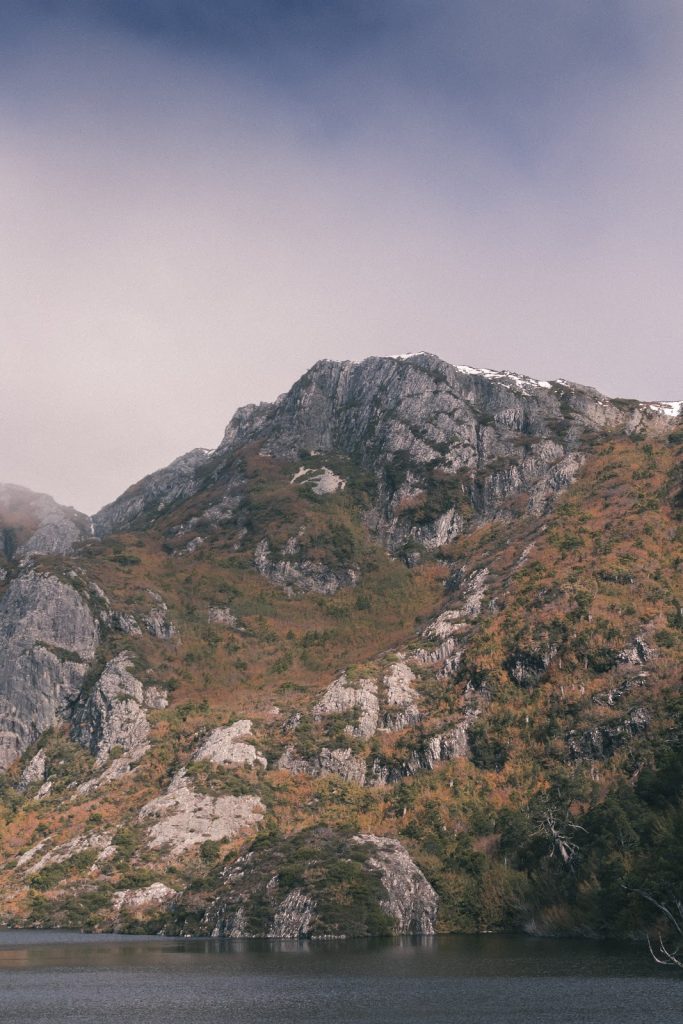 Tasmania is very reminiscent of New Zealand; there's a wildness present in the landscape serving as a reminder of human nature's place on Earth. In fact, I feel my words haven't done Tasmania justice. Similar to the rest of Australia, Tasmania has so many incredible yet underestimated sights to behold that I'd be foolish not to encourage all of you to visit at least once.
3. Head down to the pub and have a parma
Once you're all hiked out, head down to the local pub and join the locals for a pint of beer and a chicken parma.
I heard that sharp inhale of apprehension. Sure, pubs come with certain connotations. But the best part of travelling is doing as the locals do, and nothing represents the Australian warmth and spirit better than sharing in a pub meal; not a single shopping centre or factory outlet present in sight.
The parma is the king of pub food, a staple much like half boiled eggs, kaya toast, and kopi. Often served with a side of chips and salad, the warm chicken schnitzel topped with italian sauce and gruyere cheese is a mere extension of the pub atmosphere itself, both warm and inviting.
And sharing in a pub meal reveals to you all you need to know about Australia and Australians, who are unassuming, genuine, and sincere.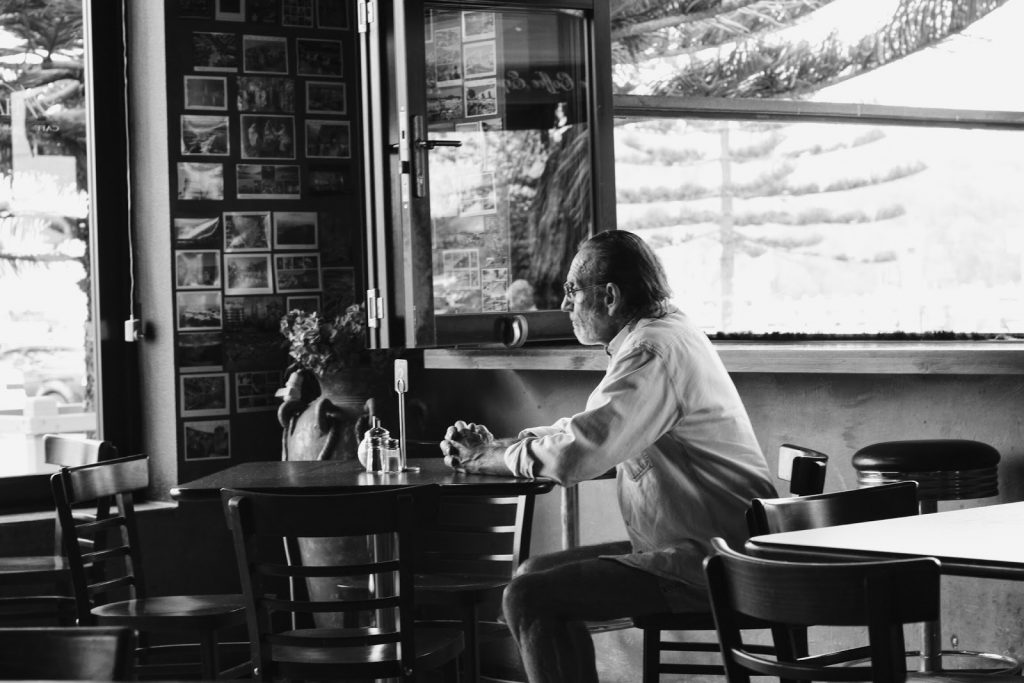 Pubs are the equivalent of Singapore's kopitiams; they are communal and social spaces. They are less about the food and more about the company and the conversation. It's where old friends catch up, where strangers find momentary solace from the sometimes unforgiving outside world. Spaces like these are sacred, and everyone who participates in them knows that.
As Anthony Bourdain said, "The extent to which you can walk in someone else's shoes or at least eat their food, it's a plus for everybody."
What do you love most about traveling? Tell us at community@ricemedia.co.