Top image: WAFA / Wikimedia Commons
People often ask what RICE Media stands for. If we had an editorial agenda, it would be empathetic stories of human interest: showcase lived experiences, communicate diverse perspectives. Challenge preconceptions but foster inclusivity.
Empathy is a potent tool for impact. I'd say it's why this publication even exists in the first place. It works because life in Singapore can often be polarising, but beyond our ideological differences (and there are many), we hold universal feelings of fear, grief, joy and hope.
Everything up there applies to the matter of Israel and Palestine.
This century-long struggle taking place nearly 8,000 km away from home holds a personal attachment—I've written before about why Singaporeans (especially Malay-Muslims) have strong feelings about it. I've also made it clear that any form of violent hatred is horrific from either side.
The side worth talking about at this point in the Israel-Hamas war is the side of human suffering.
The context of geopolitics, religion, ethnocentrism, and colonialism are just as important for clarity on how to approach the subject. But the urgency lies in the mounting deaths, casualties and the life-long trauma that will haunt generations to come.
Let's first be clear: there is no way to justify the extraordinary horrors that unfolded there in the last few weeks. Palestinian militant group Hamas staged an incursion into southern Israel, where they gunned down over 1,400 Israelis, most of them unarmed civilians. Nearly 200 hostages were taken.
In response, Israel launched its most devastating bombing campaign across the Gaza Strip in its 75-year history. On top of levelling entire neighbourhoods and causing over 3,300 deaths via air strikes, Israel has also cut off food, fuel and water to Gaza's two million residents.
As it has been since 1948, both sides have emotional global supporters with valid reasons for sympathy. There is an intentional contest for attention and moral signalling online, pushing people to take exclusive sides via debates about antisemitism, genocide and victimisation.
In forming an opinion about the conflict, it's fair to criticise both sides. But it wouldn't be fair to criticise them equally—the cards are stacked against one side and have been so for decades.
The strife and violence between Israel and Palestine have always been asymmetric. So which side would you offer more sympathy for?
An Asymmetric Conflict
Singapore was quick to condemn Hamas' attack but held back from criticising Israel's scale of retaliation. Home Affairs and Law Minister K Shanmugam states that it's possible to condemn the actions of Hamas while still being sympathetic to the plight of the Palestinians, and rightly so.
To a large extent, I wholeheartedly agree. Yes, wanton cruelty should be unconditionally condemned. Any act of civilian massacre must be deplored.
This applies to both sides.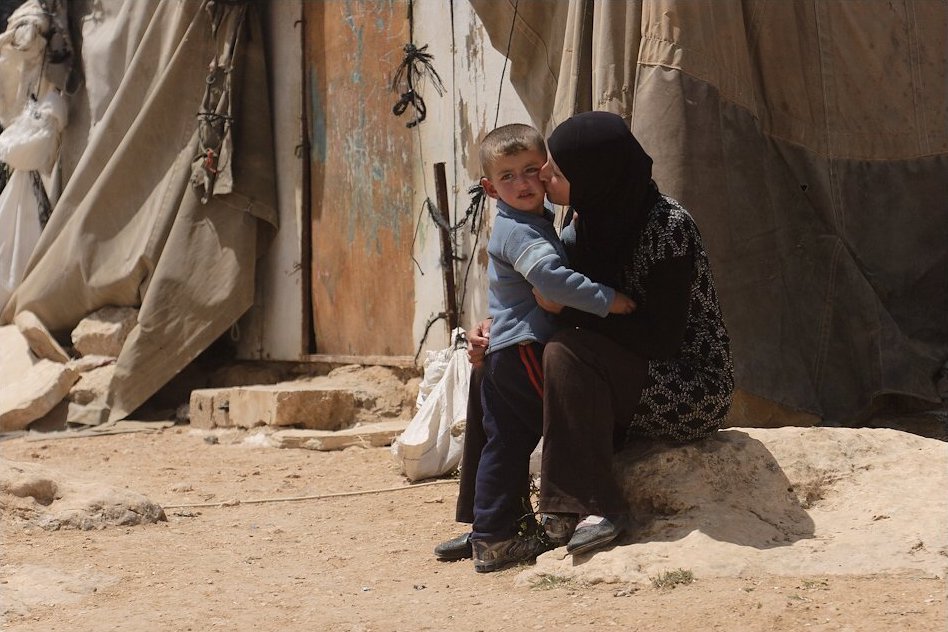 But wait, some would say—Israel has the right to defend itself and react accordingly to an incursion. The rationale is sound, especially after suffering such a heinous attack from Hamas. The deadliest attack in Israel's history saw militants gunning down entire families, including women and young children, across communities near the Gaza Strip. They stormed across the border and killed civilians en masse at a psy trance music festival, executing them at point-blank range even as they fled and hid.
The wanton massacre aligns with Hamas' agenda. Democratically elected as they are, Hamas is downright nefarious. Its charter explicitly calls for Jihad and the obliteration or dissolution of Israel in the pursuit of Palestinian liberation. There is little doubt about their anti-semitism.
But Hamas wouldn't have existed if not for the actions of the Israeli government. In a 2009 article by The Wall Street Journal, former Israeli official Avner Cohen admitted that Israel spawned Hamas when they encouraged the growth of Gaza's radical Islamists in the late 1970s to sway influence from the secular nationalists of the Palestine Liberation Organisation. There is anecdotal evidence of Israel assisting Hamas founder Sheikh Ahmed Yassin in his fight against leftist Palestinian movements before he was assassinated in 2004.
In other words, Hamas was an unintended consequence of a divide-and-conquer strategy—a warning Cohen raised to senior military officers but was ultimately ignored.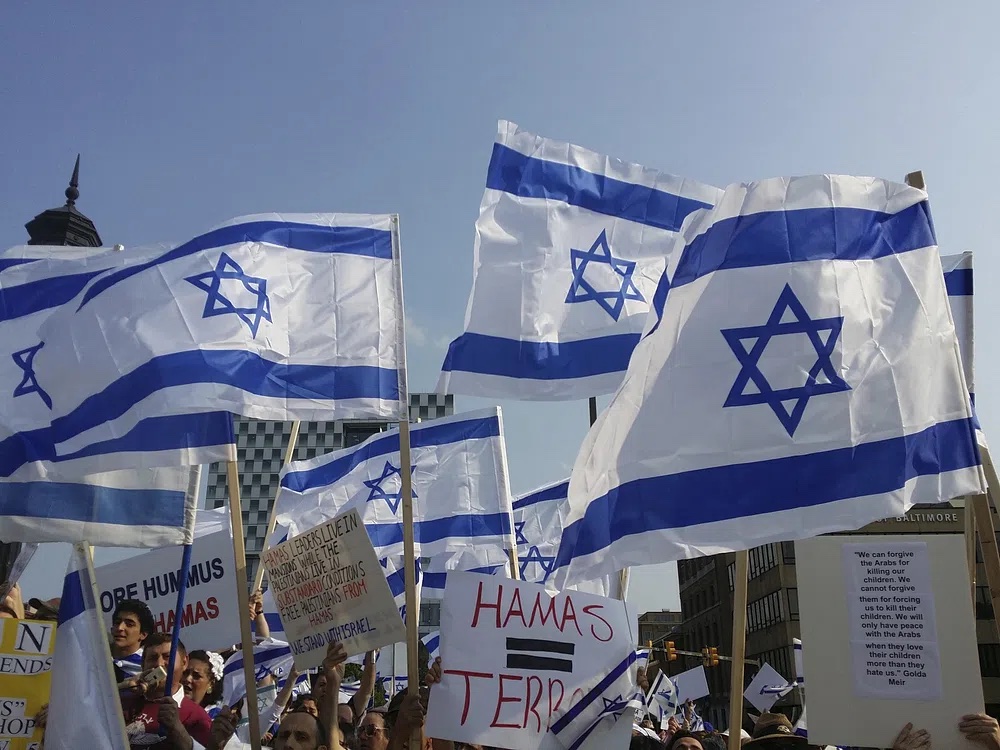 In an occupied land where the daily reality for Palestinians is being degraded (through military checkpoints, forbidden roads, intrusive surveillance, administrative detention, enforced segregation) and displaced (through forced evictions by settlers, bulldozed homes, military raids, destruction of property), can anyone be surprised by the simmering anger and trauma reaching a boiling point today?
There is an asymmetry of power that people tend to forget. One side has control over the resources of the other. One side is the largest cumulative recipient of US foreign aid, with billions of dollars in play. One side is home to one of the world's most powerful militaries with sophisticated land, air and naval power. One side has been blocking humanitarian aid from reaching civilians.
To make things simpler, which side has a higher death toll?
Special Relationships
Minister Shanmugam is right in cautioning against deepening divisions in Singapore. Clearly, the Israel-Palestine conflict elicits strong emotions—enough to produce heinous anti-semitic and anti-Muslim hate crimes abroad over the past few weeks.
The Workers' Party agrees with this mindfulness against radicalisation but goes one step further in condemning the disproportionality of hostilities and Israel's practice of collective punishment against innocent Palestinian civilians.
The historical context of Singapore's relationship with Israel is also significant. As a newly independent state, Singapore found a friend in Israel, mirroring its conscription system to establish its armed forces. Both nations, small and non-Muslim in predominantly Muslim regions, share a kindred spirit.
As much as Singapore refuses to take sides in the Israel-Palestine conflict, Singapore has yet to recognise the State of Palestine but has officially recognised the State of Israel since 1969 (to the chagrin of Malaysia and Indonesia). This stance, however, hasn't stopped Singapore from repeating its belief in a two-state solution to resolve the Israeli-Palestinian conflict.
The diplomatic stance also involves quelling potential events within Singapore that could prove incendiary. We've seen how the police and the National Parks Board have rejected attempts to hold public assemblies in relation to the Israel-Hamas war, citing heightened tensions and the risk of public disorder.
So what else can people do then? Pray. Local mosques are having special prayer sessions for the Muslim community to pray for peace in Gaza. Jews in Singapore prayed for Israel in a memorial service at the Maghain Aboth Synagogue. The Chief Rabbi and Mufti of Singapore have exchanged condolences about the losses on both sides.
The Right Side
But even as local supporters of both sides will continue arguing who's right and who's wrong, public, political, academic, legal or religious discourse does little in tangible impact for those who are actually facing the current realities of an asymmetric war.
If there's ever a side to support unequivocally, it's the side of humanitarian aid—vital supplies for civilians undergoing worsening conditions under siege. It's heartening to see close to $600,000 raised so far for humanitarian relief in Gaza (including a very generous contribution by Sheng Siong Group's CEO) on top of the $505,000 pledged by the Singapore government and the Singapore Red Cross.
However, the effectiveness of this aid hinges on ensuring it reaches those in desperate need. Egypt, which shares a border with the Gaza Strip, has been stockpiling aid on its side of the border—trucks are unable to travel on the vital Rafah Crossing route destroyed by Israeli airstrikes. It's the only supply route available since Israel continues to block humanitarian aid from Israel into Gaza "as long as [their] hostages are not returned".
Already, three Members of Parliament are planning to ask Foreign Affairs Minister Vivian Balakrishnan about how Singapore can ensure the alleviation of the current humanitarian crisis in Gaza.
The crisis, however, is not current—it has been ongoing for decades.
An enduring resolution remains elusive until fundamentalists on both sides acknowledge that embracing equal coexistence is the sole remedy to this long-drawn-out conflict.
For Singaporeans to even start forming opinions on the struggle, it's imperative to understand that this isn't merely a struggle between Israel and Hamas. It's a conflict between Israeli and Palestinian hardliners versus those yearning for peaceful lives. The right choice is unequivocally clear.
---
If you haven't already, follow RICE on Instagram, TikTok, Facebook, and Telegram. If you have a lead for a story, feedback on our work, or just want to say hi, you can also email the writer at ilyas@ricemedia.co or at community@ricemedia.co.