All images by Nathan Koh unless otherwise stated
I am not a cycling enthusiast. But as a casual cyclist, cycling along East Coast Park is one of the ways I like to spend my day off. What's not to like? The scent of salt in the air, the cool wind blowing through my hair, and the sun kissing my skin—it's a nice break.
What I don't understand is why road cyclists keep getting in trouble with the Traffic Police (TP) and the Land Transport Authority (LTA).
Cycling in Singapore comes with its rules and regulations. I use it as a form of leisure and transportation, only riding on cycling paths and park connectors. In contrast, road cyclists ride, well, on the road.
In a recent Straits Times article, 26 road cyclists were fined for breaking the rules and guidelines on safe cycling on roads. Because cyclists and motorists just can't get along in Singapore, it's no surprise they're siding with TP and LTA on Facebook.


Cycling on the road is not against the law, but many individuals would prefer it if cyclists stayed in their lane—the cycling lane, that is.
But the negative connotation most Singaporeans have towards road cyclists impacts casual cyclists like me, who simply want to do some light pedalling.
The Casual Cyclist
The cycling demographic spans more than enthusiasts on the roads. It also includes workers who cycle to MRT stations, aunties to the supermarket, and weekend hobbyists who ride between heartlands through the park connectors.
I don't even own a bicycle. But I do travel around my neighbourhood on a bike-sharing platform. It gets me around quickly, and it is a lot more convenient than taking the bus. However, during rides within my neighbourhood, it is common for me to face the casual cyclist's worst nightmare: Pedestrians blocking the cycling paths.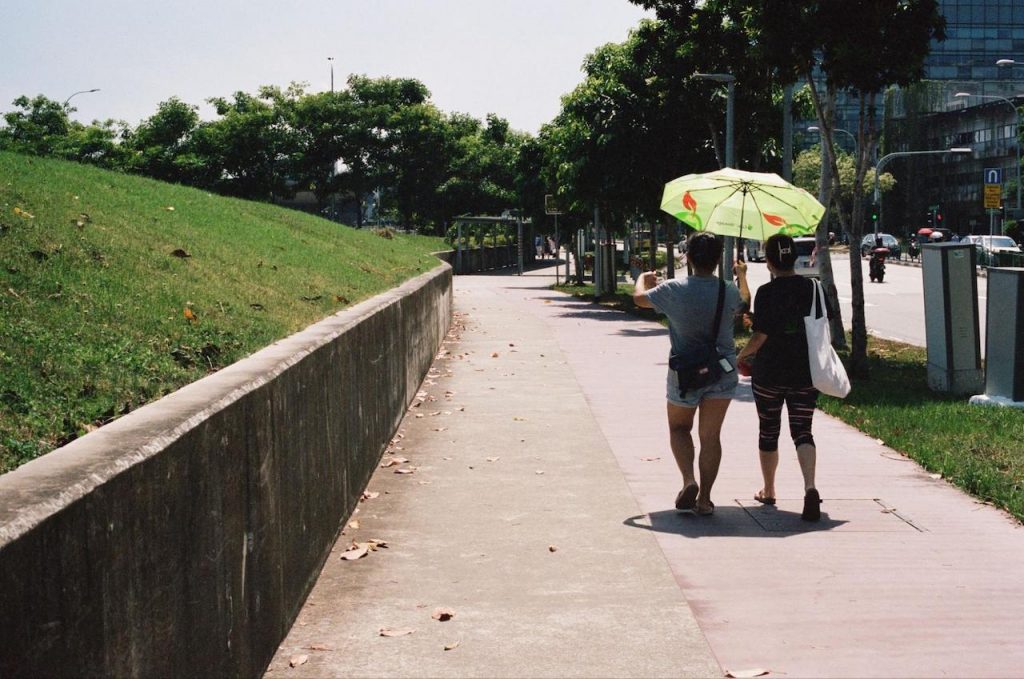 Getting stares from pedestrians when I ring the bell is not something I would expect to experience on the cycling path. Auntie, don't glare at me—it's not safe for you to be walking here at night while I'm trying to ride past you.
Understandably, there is a higher risk factor for cyclists on the road, but it does not mean that cycling paths are always safe. On average, there are 90 serious bicycle-related accidents every year on park connectors and cycling paths.
Walking on the Wild Side
As Singaporeans expect cyclists to follow the Active Mobility Act (AMA), pedestrians should follow the AMA for them as well. It clearly states, "a pedestrian should travel on a footpath if he or she has a choice between travelling on a footpath or shared path."
Considering a recommendation is one thing, but following the law is another. As a pedestrian, I would not want the LTA to closely monitor Singaporeans on "how to walk".
In the guideline for active mobility device riders and pedestrians, "All path users should always give way to more vulnerable users". No matter where they cycle, it is always a losing battle for the cyclists.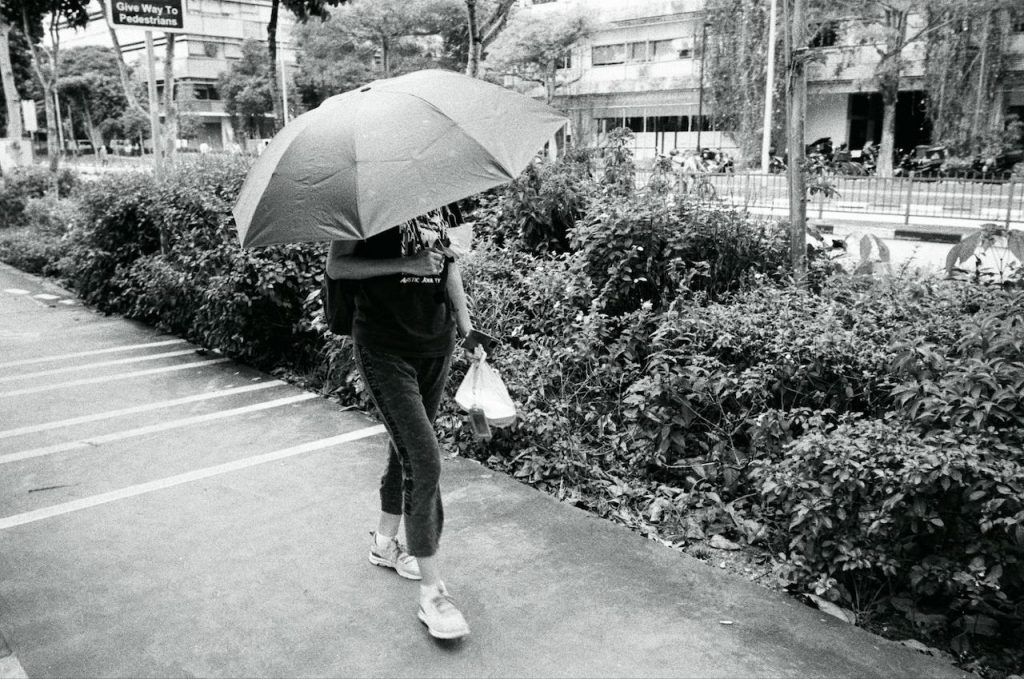 Stay in Your Lane
The tension between pedestrians and casual cyclists arises when we choose what is convenient for us without any consideration or awareness for other Singaporeans around us.
Pedestrians can walk on the cycling path (when it is empty), but be aware of your surroundings. But would it be so difficult for Singaporeans to walk on the footpath, which is no more than 5 metres away?
Drivers don't want them on the roads; pedestrians don't want them on footpaths. The result: cycling paths that feel like a walk through NEX. It is not easy being a cyclist in Singapore when nobody wants to stay in their own lanes.
---
If you haven't already, follow RICE on Instagram, TikTok, Facebook, and Telegram. If you have a lead for a story, feedback on our work, or just want to say hi, you can also email the writer at nathan@ricemedia.co or at community@ricemedia.co.